Search cities, movies, categories + events...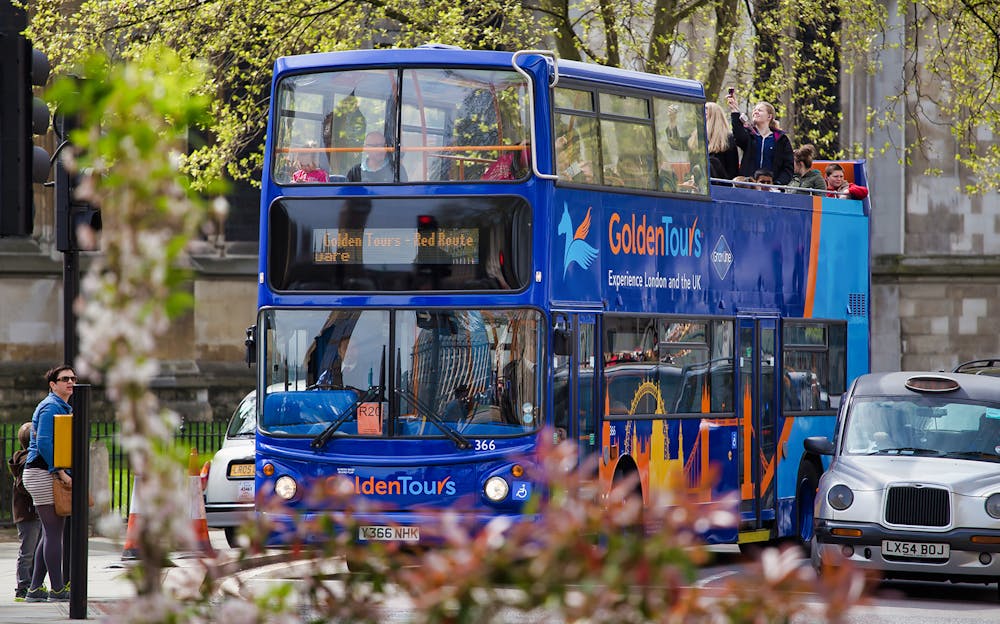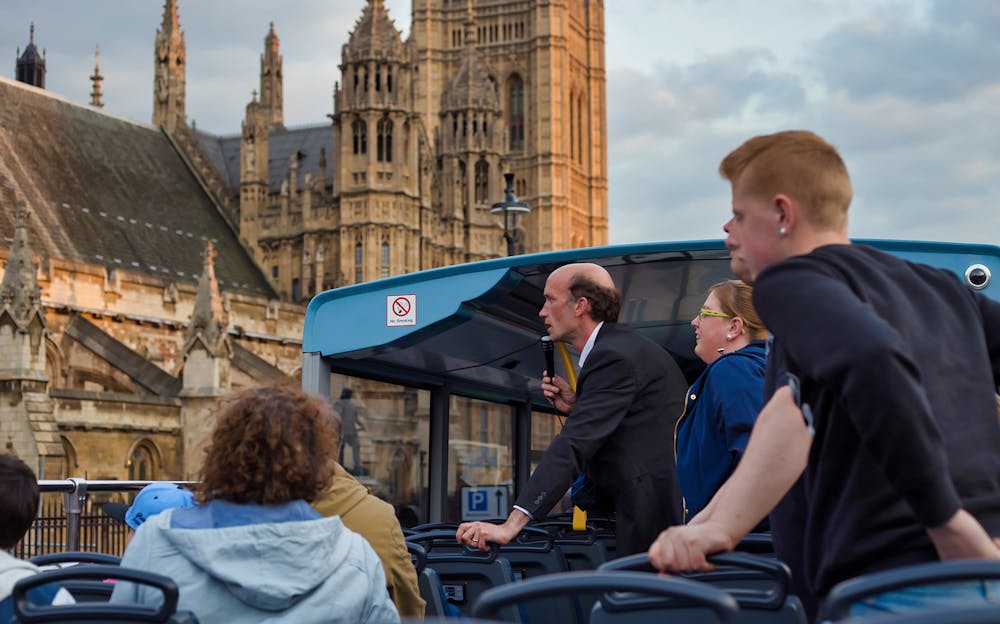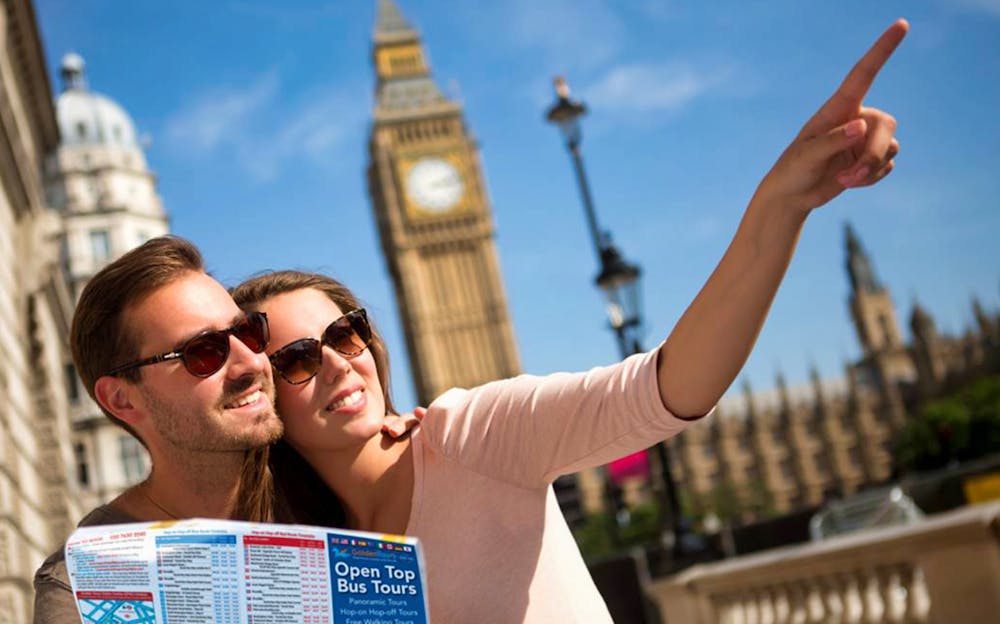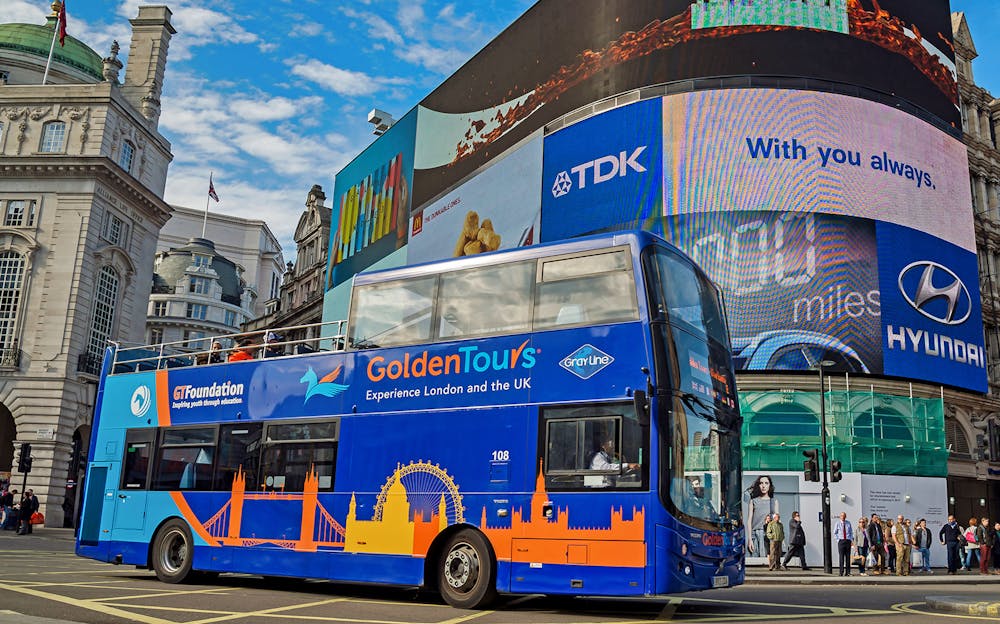 What to Expect
Go around the city of London in bright red Hop-On Hop-Off double-decker buses with an open top, so you can discover the numerous sights of the city from your unique vantage point. With the Hop-On Hop-Off ticket, you can board and deboard the city sightseeing buses as many times as you'd like, at your own convenience. This gives you the flexibility to spend as much time as needed at each of the attractions. The buses cover three routes and have over 60 stops, including major attractions such as Buckingham Palace, the Tower of London, St. Paul's Cathedral and more. The buses depart every 5-10 minutes from the main tourist points and every 15-20 minutes from elsewhere between 9:00 AM and 10.33 PM. You can plan your day and explore it at your own pace with ease.
There will be a live, English-speaking tour guide on the Blue Route, and audio guides in 11 languages on the Red Route and Orange Route.
You can view the detailed route by clicking here.
Also included is a fun 3D treasure hunt onboard the open-top buses, which you can take part in with the help of the free Wi-Fi available!
Know Before You Go
Timings
The buses depart every 5-10 minutes from the main tourist points and every 15-20 minutes from elsewhere. For a complete timetable, please click here.
Routes
The Essential Tour (Blue Route)
Covering all the main Central London sights, this route includes a live English speaking guide! See Buckingham Palace, Trafalgar Square, Tower Bridge, Big Ben, St Paul's Cathedral and so much more, as your live guide informs and entertains every step of the way.
The Classic Tour (Red Route)
Covers all the main Central London sights and visits London's Museum Quarter.
The Grand Tour (Orange Route)
This route passes Madame Tussauds and Kings Cross, as well as many other Central London sights.
In addition to the above primary routes, the tour also includes the routes mentioned below.
The Pick Up/Drop Off Route (Yellow Route)
Operating in the morning, this route travels from the popular hotel districts to Central London.
The Thames Route (Lilac Route)
This route will take you to the doorstep of London's most iconic landmarks and locations around the heart of the Thames including Parliament Square and St James's Palace.
For the complete route map, please click here.
Guide Languages
Live Guide (Blue Route)
English
Audio Guide (Red, Orange, Yellow and Lilac Routes)
English | French | German | Italian | Spanish | Russian | Hindi | Korean | Japanese | Brazilian Portuguese | Mandarin Chinese
Super Flexible Cancellation Policy
You may cancel this ticket up to 24 hours in advance.
Book Tickets