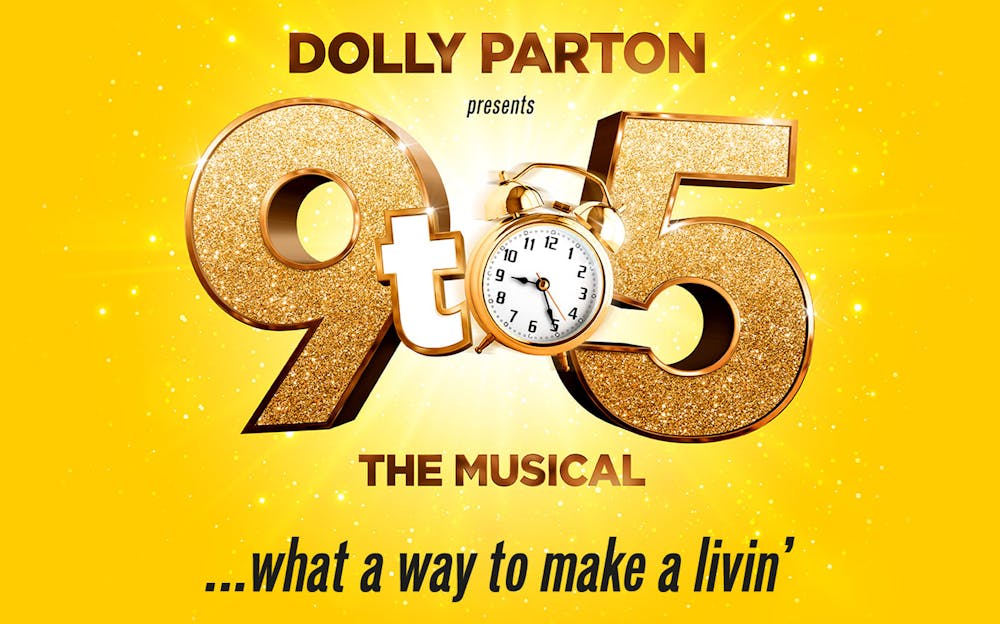 Why Watch 9 to 5: The Musical
9 to 5 The Musical is based on one of the greatest hit movies of the 1980s and starred Dolly Parton, Lily Tomlin, and Jane Fonda. The musical is coming to West End and has all the characters that you adored in the movie. It even has songs with lyrics and music by Dolly Parton herself. Her scores were nominated for the Grammy Award, the Oscar Award, and the Tony Award. This amazing West End production stars the supremely talented Louise Redknapp of the 'R&B Eternal' and 'Strictly Come Dancing' fame. Other prominent actors are Amber Davies from 'Love Island', Natalie McQueen from 'Murder Ballad', 'Wonderland' and 'Les Miserables', and Brian Conley from 'The Music Man', 'Oliver!', 'Barnum', 'Chitty Chitty Bang Bang', and 'Hairspray'.
The Story
Franklin Hart Jr. is a highly egotistical and sexist man who manages Consolidated Industries. He keeps making advances to his secretary, Doralee, who continually rebuffs him. Violet is an employee who's been in the company for ages. She knows everything about the company and is responsible for training the new recruits. Judy is a recent hire at Consolidated and has limited experience in the field and is struggling at the company. The trio come together to put Mr. Hart in his place, teach him a lesson, and make the company better for everyone. They keep him occupied at home and take it upon themselves to run the office as they see fit.
Good for
Comedy Lovers | Fans of the Original Movie
Critics Reviews
"A highly engaging production that achieves a winning mix of feminist indignation, raucous good humour and a few genuinely touching moments."
– The Telegraph
FAQ
Know Before You Go
Show Details
Show Timings
Monday, Tuesday, Thursday & Friday
7:30 PM
Wednesday & Saturday
2:00 PM & 7:30 PM
Duration
TBA
Leading Roles
Louise Redknapp as Violet Newstead
Amber Davies as Judy Bernly
Natalie McQueen as Doralee Rhodes
Directed by
Jeff Calhoun
Written by
Patricia Resnick
Music by
Dolly Parton
Choregraphed by
Lisa Stevens
Costume and Set Design by
Tom Rogers
Top Songs
"9 to 5", "Backwoods Barbie", "Cowgirl's Revenge", "Heart to Hart", "5 to 9"
Additional Information
Audience
TBC
Available Facilities
In-house bar
Wheelchair accessible
Outside Food
Strictly prohibited. If you'd like to grab a meal before or after the show, check out our guide to the 30 Best Restaurants in West End.
Dress Code
Smart and casual wear is recommended. Keep in mind, the theatre is air conditioned throughout the year and can get a bit chilly.
Cancellation Policy
All West End show tickets are non-refundable.
Book Tickets