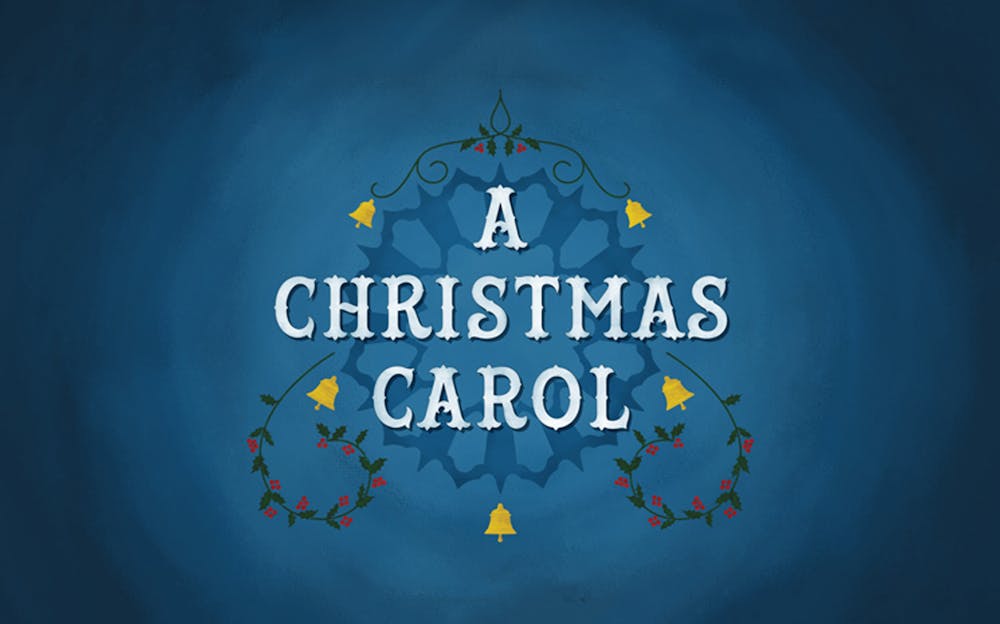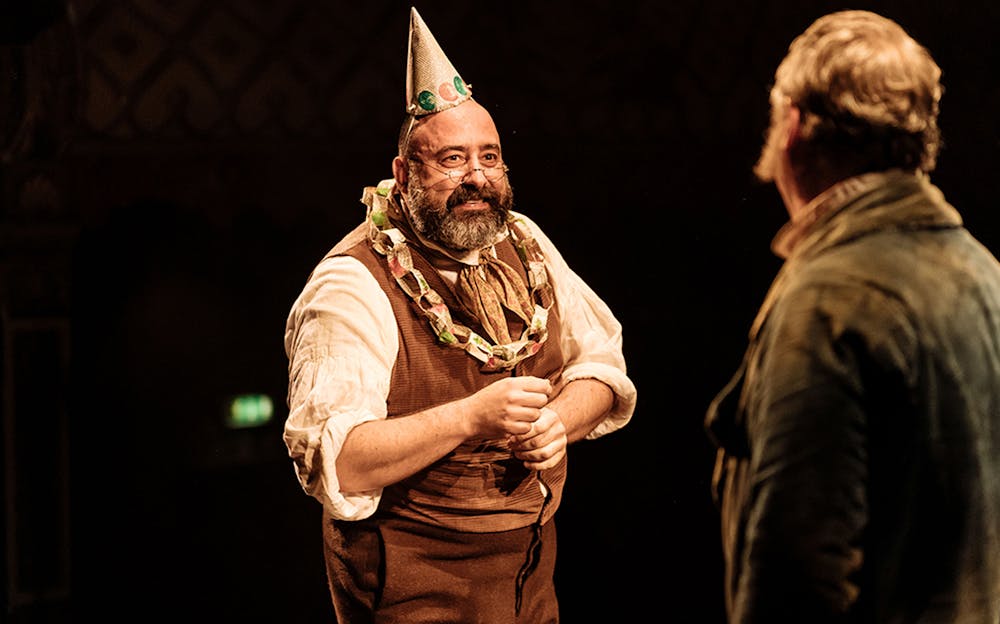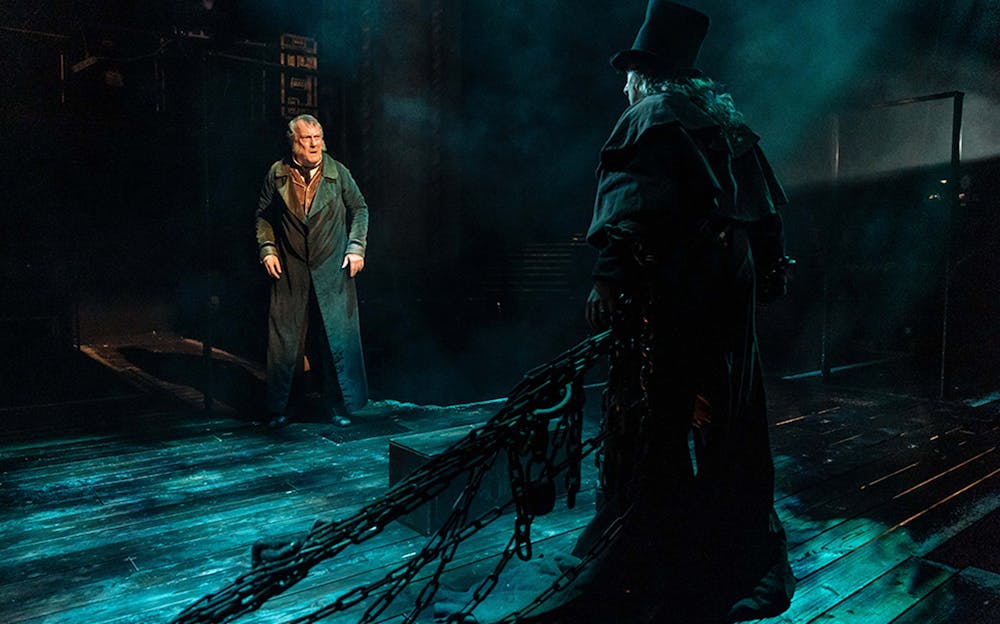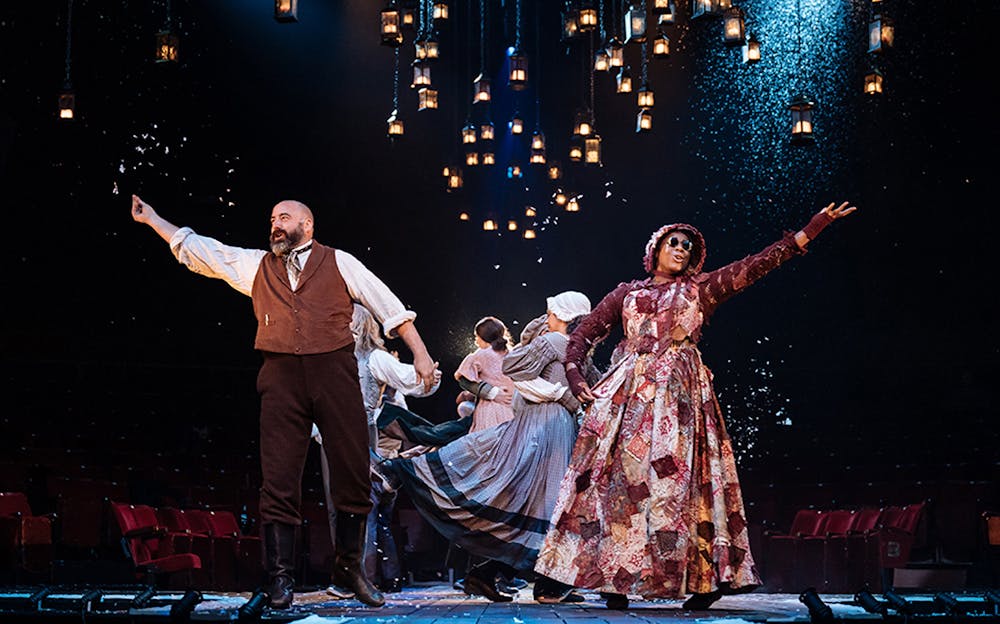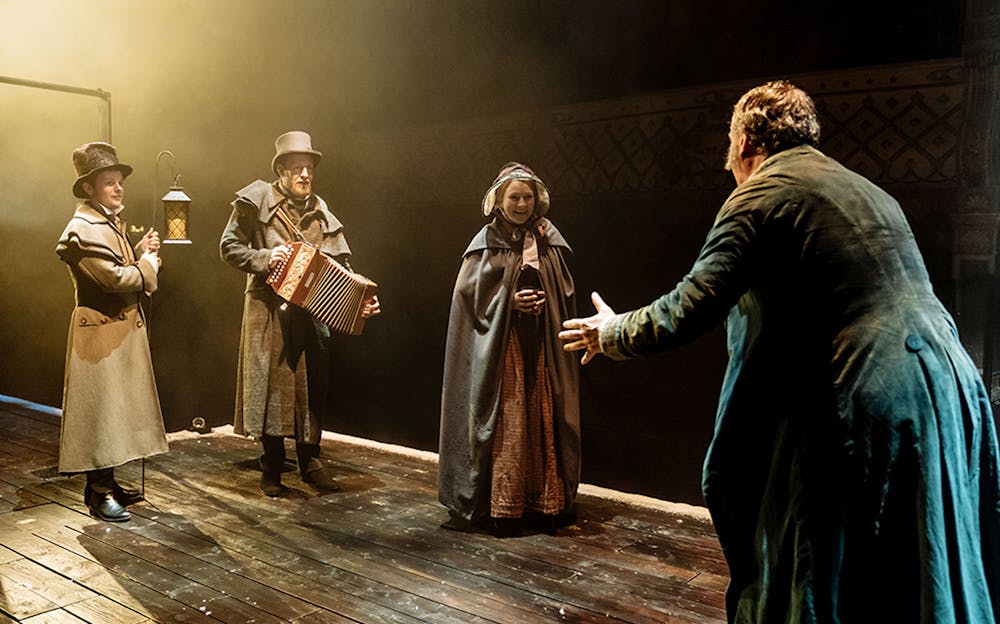 Highlights
Witness Charles Dickens' Christmas classic brought to life on stage in London this Christmas.
An evergreen Christmas special: A Christmas Carol London
A Christmas Carol is a novella by Charles Dickens. It follows the life of Ebenezer Scrooge, a miser who sees the error of his ways through a series of hauntings. Dickens wrote the story at a time when people were reassessing old traditions such as carols, and the incorporation of new customs like Christmas trees was going on. The author's youth and stories of other writers were influencing factors behind this novella. Illustrated by John Leech, Chapman & Hall first published the book in 1843. Transformed into a play, A Christmas Carol London is a special treat for audiences this Christmas. If you have a taste for classic tales or love Charles Dickens's work, this is a drama you must experience.
The Play
Jack Thorne is a Tony and Olivier Award-winning playwright with a passion for classic tales. The moral focus of the story led Thorne to adapt it for the stage. He found A Christmas Carol atmospheric and absorbing; perfect for a theatre production everyone can relate to. He ensures that the play evokes the Victorian cheerfulness of Dickens' story while entertaining even those who know the story well. Director and dramatist Matthew Warchus creates the perfect ambience. Every single detail such as the beautiful torches, a turkey and the abundant fake snow makes A Christmas Carol London brilliant to see.
Can Scrooge change his ways?
Ebenezer Scrooge, as mean and miserly as he is, mistreats everyone around him. Be it his clerk shivering in the anteroom, declining his nephew Fred's invitation for Christmas dinner, or turning away people asking for small charity donations. However, when he returns home that evening, the ghost of his deceased partner Jacob Marley visits. During his visit, he tells Scrooge his hapless story. Marley's spirit, punished for his selfishness and greed while alive, is condemned to walk the Earth, tied in heavy chains. Before disappearing, he tells Scrooge that he's here to save him from suffering the same fate and that three spirits will visit Scrooge during the next three nights.
Scrooge later meets the spirits of Christmas Past, Present and Future, who take him on a journey through different Christmases. Invisible to those he watches, Scrooge sees himself in the past, the present and a terrifying future that scares him. But what will happen to Scrooge after the spiritual visits? Will he realise what he has been doing, or will he end up wandering the earth in chains like Marley?
A Christmas Carol London portrays every bit of Dickens' vision in a creative manner that will keep you immersed throughout the show. Your two hours and five minutes at The Old Vic Theatre will include one intermission. A Christmas special, this is a play you simply must see.
Additional
Show Information

Directed by
Matthew Warchus

Choreographed by
Lizzy Gee

Sound by
Simon Baker

Design by
Rob Howell

Songs by
Christopher Nightingale

Performance Times

Monday – Saturday: 1:00 PM and 7:00 PM

Getting your tickets

You will receive email confirmation shortly after booking. Please display your tickets on your mobile device along with valid photo ID.

Theatre Information

The Old Vic Theatre has a seating capacity of 1,067.

It is wheelchair accessible, and has an in-house bar, cloakroom and infrared Hearing Loops facility.

Cancellation Policy

Tickets cannot be cancelled, amended or rescheduled.