Search cities, movies, categories + events...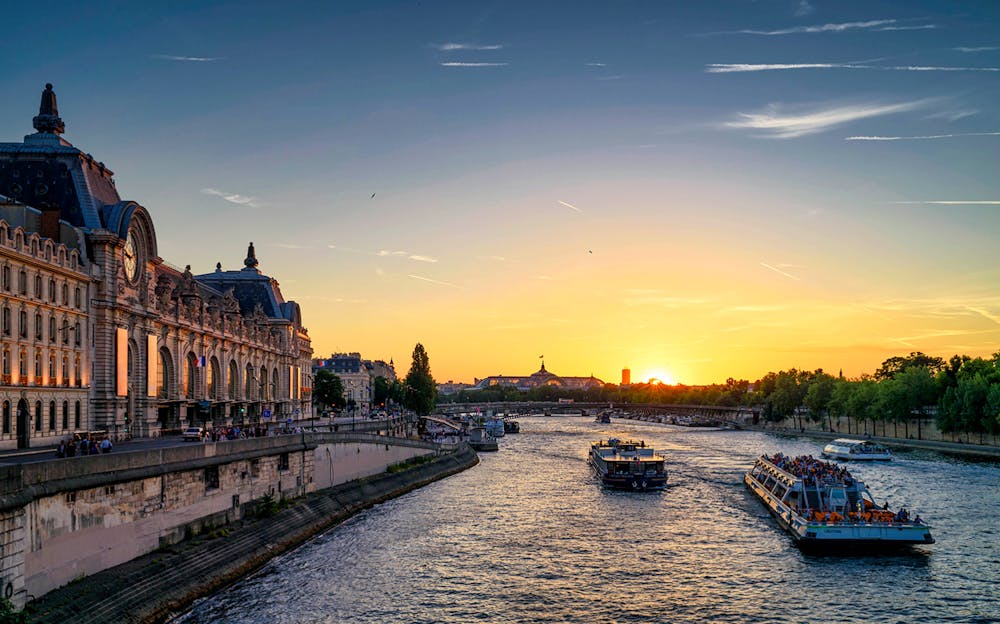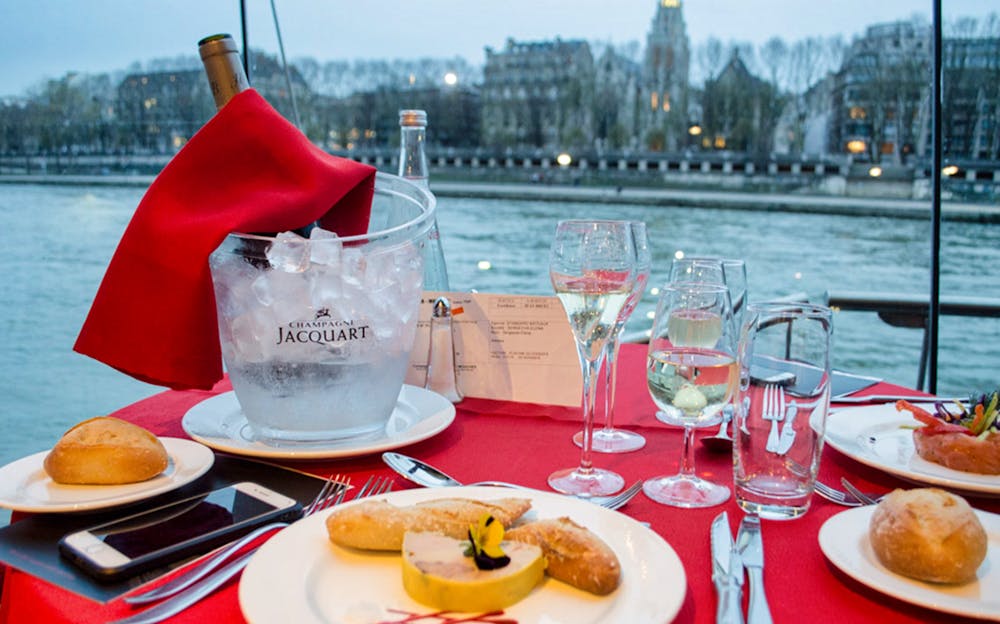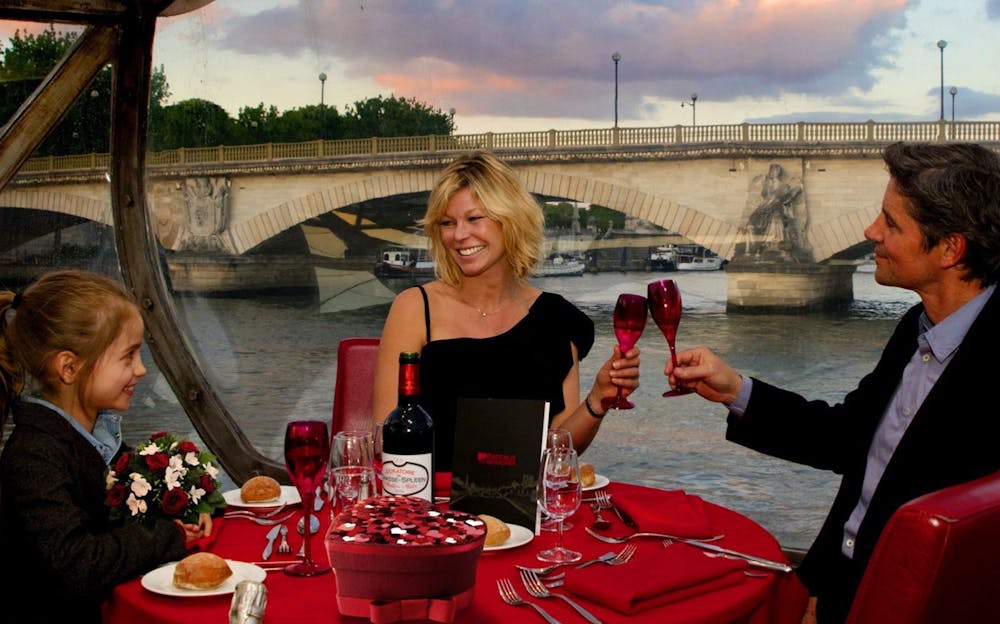 Your Experience
Discover Some of the Most Famous Sights in Paris
You will be able to see a number of iconic landmarks of Paris from one of the most unique vantage points, from the River Seine. The cruise will begin at the Bateaux-Mouches pier. It is situated close to Pont de l'Alma. The boat will leave the pier and begin to sail up-stream towards the Notre Dame de Paris. The Louvre Museum, the Conciergerie and the Town Hall will be some of the famous sights that you will be able to see at this point.
Get Close-Up Views of Iconic Landmarks
The boat will go all the way to to the Arab World Institute at which point it will take a turn. You will pass through the Paris Mint or the Monnaie, and glide down a narrow arm of the Seine River between the Left Bank and the Ile de la Cité. This will give you a spectacular close-up view of the Cathedral of Notre Dame. The boat will continue to sail beside the Musée d'Orsay as well as the National Assembly, and towards the Eiffel Tower.
Enjoy a Romantic Dinner
You are sure to have one of the most fascinating experiences with lovely live music and an extensive menu to pick from.
Know Before You Go
Timings
The tour runs on all days of the week.
The boarding starts at 5:30 PM. The cruise is set to depart at 5:50 PM.
You will return to the harbor at 7:15 PM
The duration of the tour is approximately 1 hour and 15 minutes.
Reduced Price Tickets
Children below the age of four will be admitted free of cost.
Children aged between 4 and 12 will be allowed to enter with a reduced ticket rate.
Dress Code
Formal dress code; jacket and tie is appreciated.
Menu
Starters
Duck foie gras, toasted baguettine
Thinly sliced salmon, Belgian endive salad
Pumpkin cream soup with chestnut shavings and croutons
Mains
Free-range chicken suprême with roasted new potatoes and mushroom cream sauce
Fillet of sea bream, sauteed carrots and fennel, cilantro sauce
Potato gnocchi in tomato mushroom cream sauce with crispy vegetables
Cheese or desserts
Selection of two French cheeses
Yuzu passion fruit ice cream pastry
Praline fondant cake with vanilla custard cream
Milk chocolate delight, peanut crisp
Drinks
Tea or Coffee

(1 bottle for 2 persons) Agneau or Mouton Cadet

1 bottle of Evian (75 cl) for 2 persons or 1 soft drink (25 cl) for 1 person

(Any supplementary order will be at additional cost)

Children's
Cod in flaky crust
Free-range chicken suprême with potato gnocchi
Milk chocolate delight, peanut crisp
Moderate Cancellation Policy
You may cancel up to 72 hours in advance for a full refund.
Book Tickets