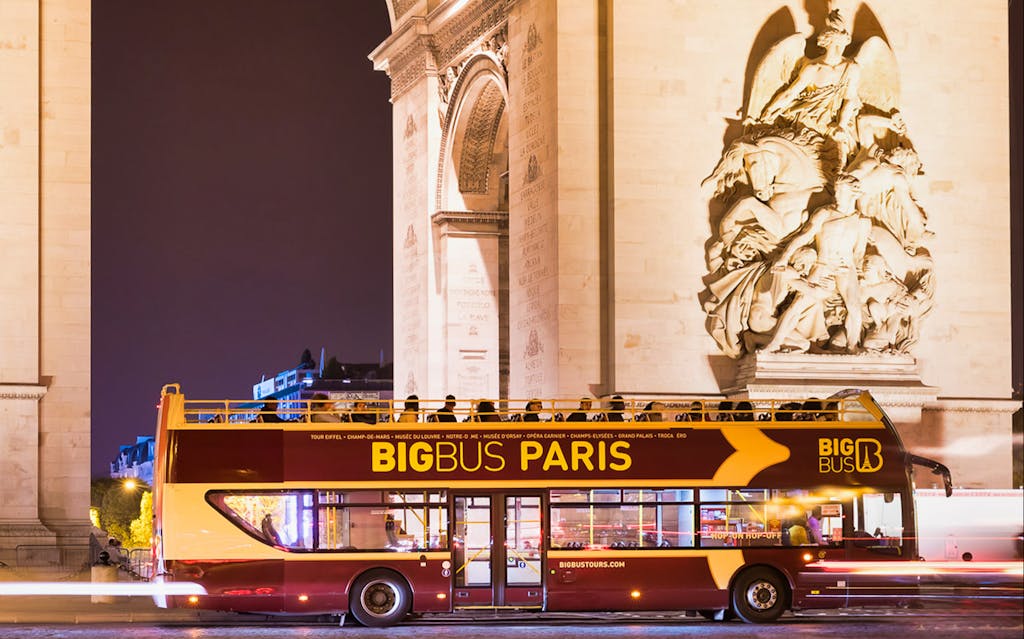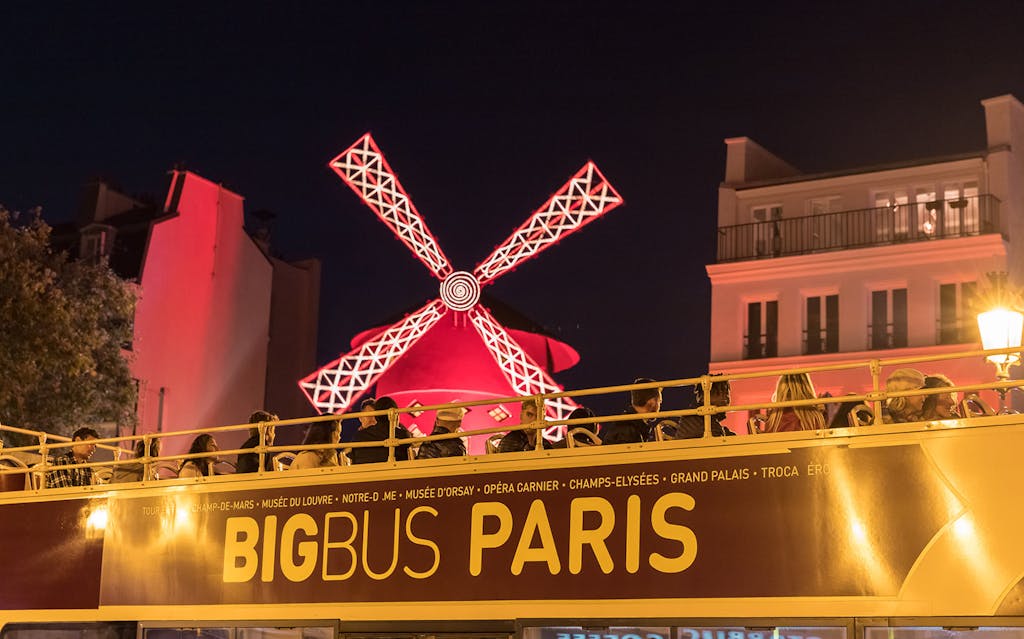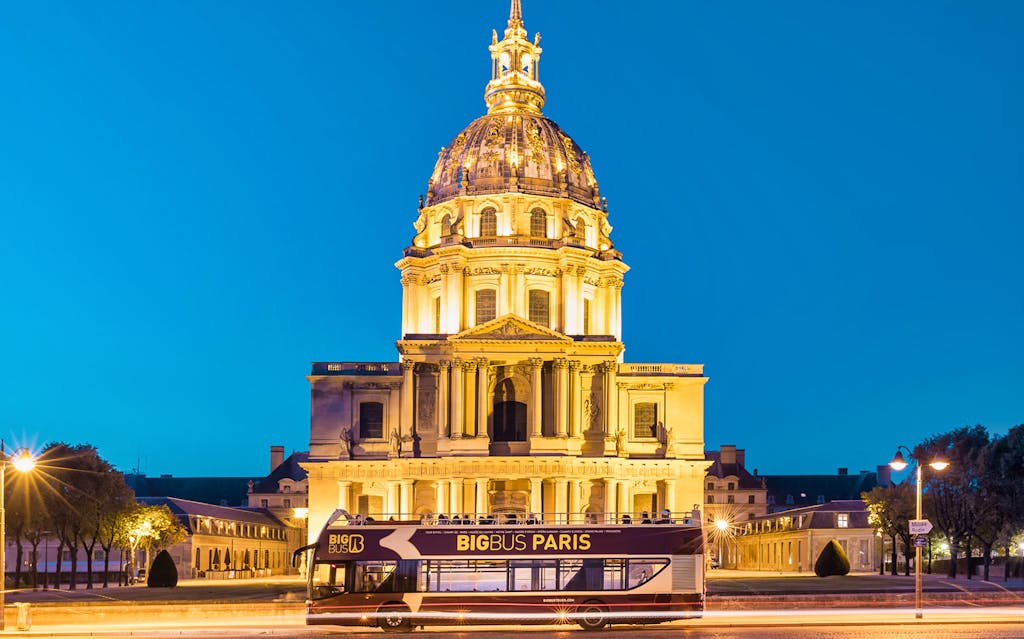 Adult
£
22.78
Was
£
25.31
Save
£
2.53
Child
£
15.19
Was
£
16.88
Save
£
1.69
Highlights
This panoramic night tour of Paris is the perfect way to sightsee the city of lights and everything it has to offer after dark.
Take in your surroundings as your tour guide helps you navigate through the tour and gives you anecdotes about the various attractions you pass by.
The provision of pre-recorded audio commentary also helps you stay on par with the informative side of the tour. It is available in 11 languages to better suit your needs.
Don't forget to take in the iconic landmarks around you, like the Eiffel Tower, Louvre, Notre-Dame, the Montmartre, and many more.
Your Experience
Paris After Dark
This extensive tour of Paris at night on an open-top double-decker bus is the ideal way to sightsee the city of lights. With front-row seats, notice the city's famous landmarks illuminated in the evening and be dazzled by the aesthetic. Since it's a bus tour, be sure to make use of the free Wi-Fi on board and stay connected with your friends even on vacation. As soon as you board, make sure to pick up your free rewards voucher booklet, which comes with many exciting offers and discounts on various Paris attractions and restaurants.
Then sit back, relax, and plug in your audio guides to help navigate you through the tour and give you quips and anecdotes about the various attractions you pass by. With the audio guide available in 11 languages, you can now keep up with the commentary with more ease. These languages are English, French, German, Spanish, Italian, Russian, Japanese, Brazilian Portuguese, Arabic, Korean, and Mandarin. Should it rain, don't worry, for your free ponchos should do the trick. Stay nice and dry even if it's raining with these waterproof ponchos and continue enjoying the sights of Paris from these double-decker buses.
It's Not A Ho-Ho
Please note that this Paris Night Tour is a non-stop tour. Starting at a designated start point, you will be taken on a specific route, giving you the chance to view all of Paris' main landmarks.
Includes
2-hour sightseeing Night Tour of Paris
Pre-recorded commentary available in 11 languages
Map, headphones, a reward voucher booklet
On-board Wi-Fi
Free poncho (if it rains)
Book Tickets