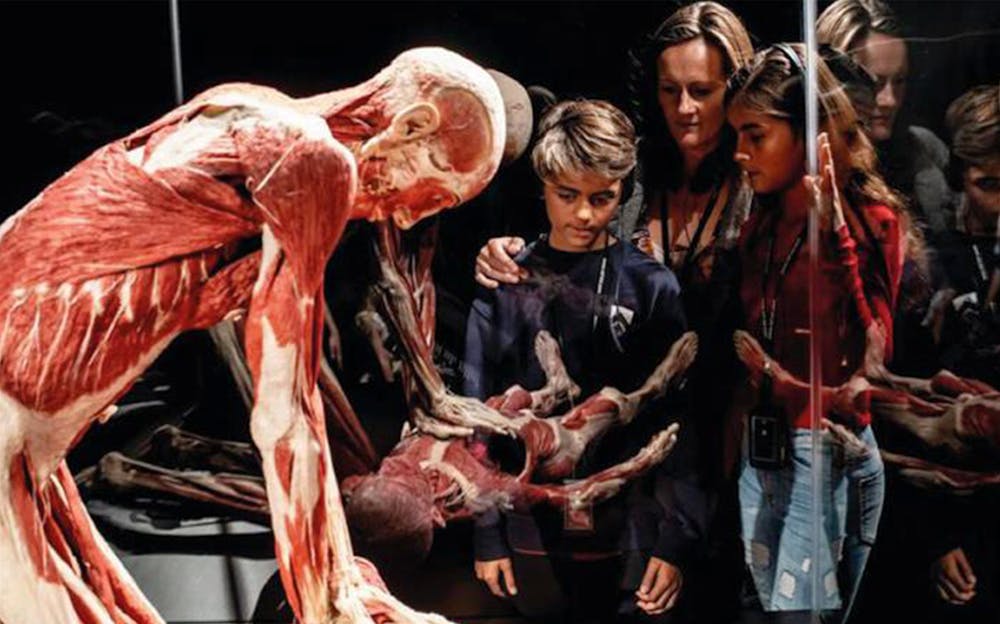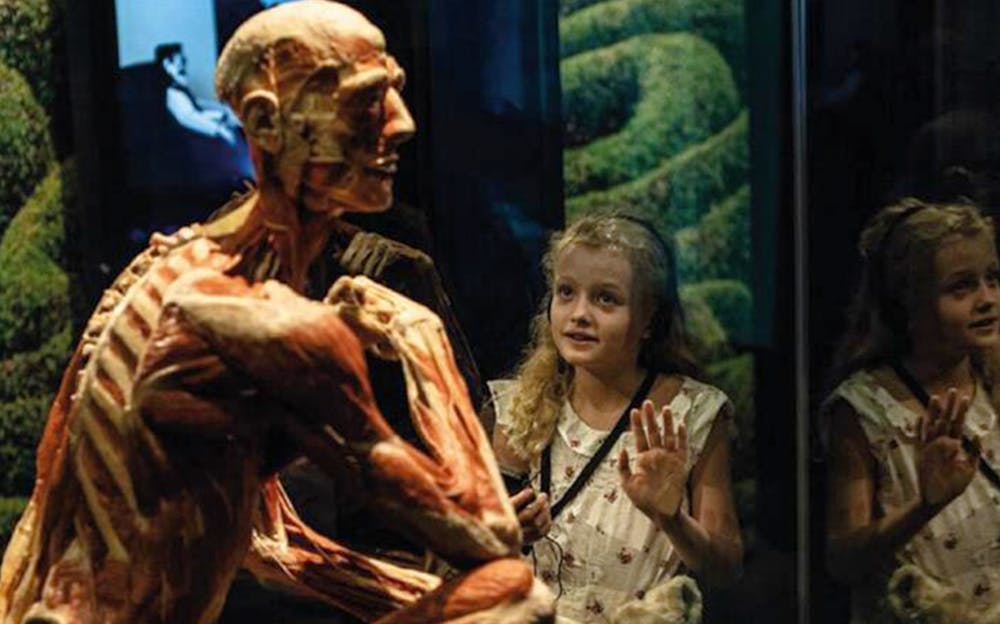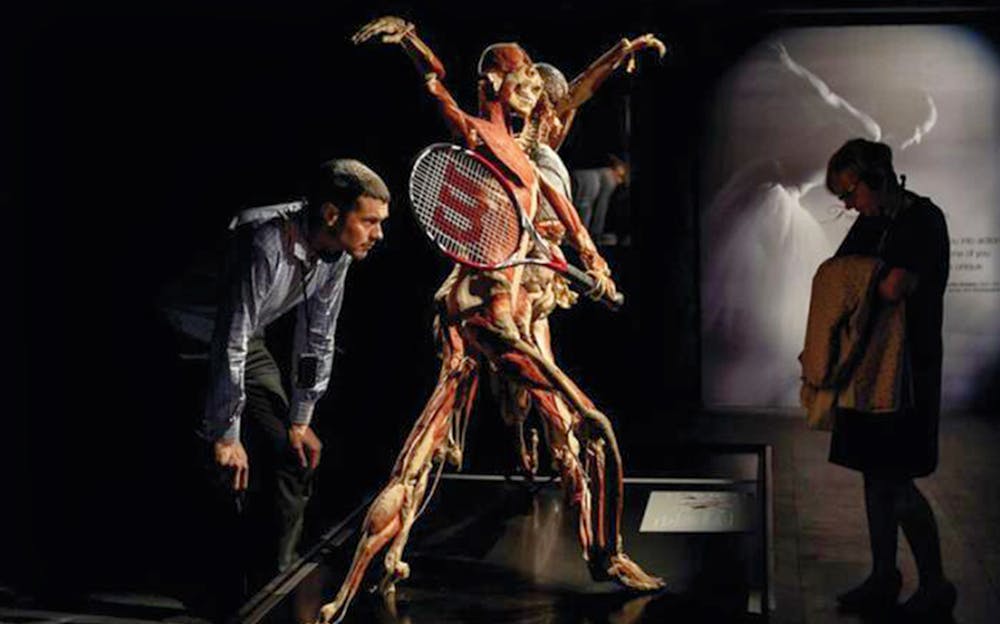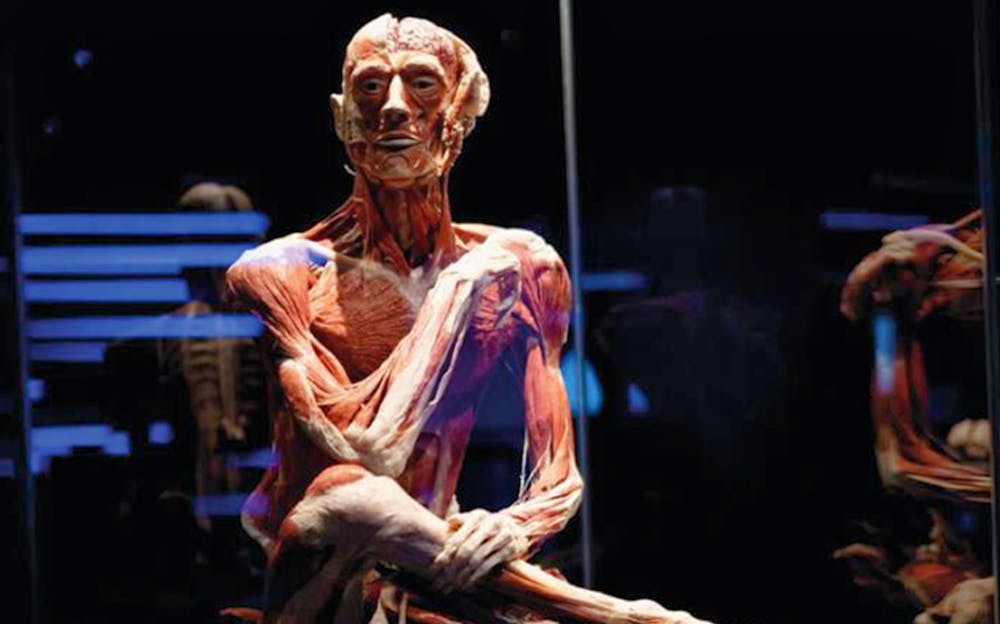 Highlights
Marvel at more than 200 exhibits and learn more about the workings of the human body.
Learn how our bodies function in our day to day lives and how lifestyle choices affect muscles, bones, and nerves.
Unravel the truth beneath your skin at BODY WORLDS London
In the late 1970s, German anatomist Gunther von Hagens came up with a process called plastination. This method unites modern polymer chemistry and subtle anatomy to preserve the body's anatomical structure. Today, a unique touring exposition, BODY WORLDS London, uses the process to showcase human and animal anatomical beauty. This presentation is open to the public and has gained immense popularity for its one of a kind subject matter. Visit the expo by purchasing tickets for yourself and the whole family.
The primary purpose of BODY WORLDS is to educate the public about their bodies and encourage better health awareness. Explore the museum to witness the plastinated exhibits and discover your body's many physiological and anatomical mysteries. Learn how every part of your physique functions and what you can do to keep it in the best condition. The exhibition takes place over an area of 28,000 square feet at London's Piccadilly Circus in the former Ripley's museum.
Over 200 exhibits reveal the workings of the human body
A girl inspecting one of the human exhibits at BODY WORLDS LondonConserved through the process of plastination are more than two hundred human exhibits for you to see. These specimens showcase the human body's various organs, bones, muscles, nerves and more, and also highlight the functions of the human body in everyday life. Through these displays, you can understand how your lifestyle has an impact on your body.
In case you are wondering, all the specimens on display are original. BODY WORLDS is the world's only exhibition with its own donor programme and real human bodies. The established programme comprises over 17,000 donors who agreed to donate their bodies.
Launched in 1995 in Japan, this attraction visited over 130 cities across the world. With approximately 47 million annual visitors, this exhibition is one of the world's most visited travelling displays. Presently, its branches have spread far and wide to countries such as the USA, France, the Czech Republic, and the UK. Here, you can visit the expo in Wales, Scotland and your very own BODY WORLDS London.
Audio guides included in admission
Get precise information on every exhibit with audio guides available to you from the time of entry. Your experience is enhanced as you can use them free of charge throughout the journey to acquire in-depth knowledge about the workings of the human body.
Make sure you book your tickets at least 24 hours before your visit. If all the tickets are sold out, you will be automatically redirected to the following available timeslot. Avoid carrying bags inside the venue; and if you must, lockers are available. The BODY WORLDS London expo starts daily at 10 AM and runs till 7 PM except for the last Friday of the month. On this day, the venue is open later, until 10 PM. You can enter up to 60 minutes before closing time. Ensure you also carry a valid ID if you choose tickets at a reduced price at the time of checkout.
Includes
Access to Body Worlds London
Additional
Opening Hours

The exhibition is open on the following days and times:

Daily: 10:00 AM to 07:00 PM
Last Friday of the month: 10:00 AM to 10:00 PM

Please note that last admission is 60 minutes before closing time.

How to get to BODY WORLDS London

By London Underground: Alight at Piccadilly Circus Station. The exhibition is a 1-minute walk away.

Getting your tickets

You will receive your tickets via email shortly after booking. Please display your tickets on your mobile device at the venue to redeem them.

Reduced Price Tickets

Child tickets (children below 16 years of age) are available at a reduced price. Infants aged 0-5 can visit for free.
Please select the right ticket types for your group during checkout.

Please ensure that you carry valid ID for the applicable members in your group if you choose reduced price tickets during checkout.

Additional Information

Please book tickets at least 24 hours before your planned visit. If all tickets are booked, guests will be redirected to the next available slot.
No bags are allowed within the exhibition. However, there are lockers available.

Cancellation Policy

This experience cannot be cancelled, amended or rescheduled.