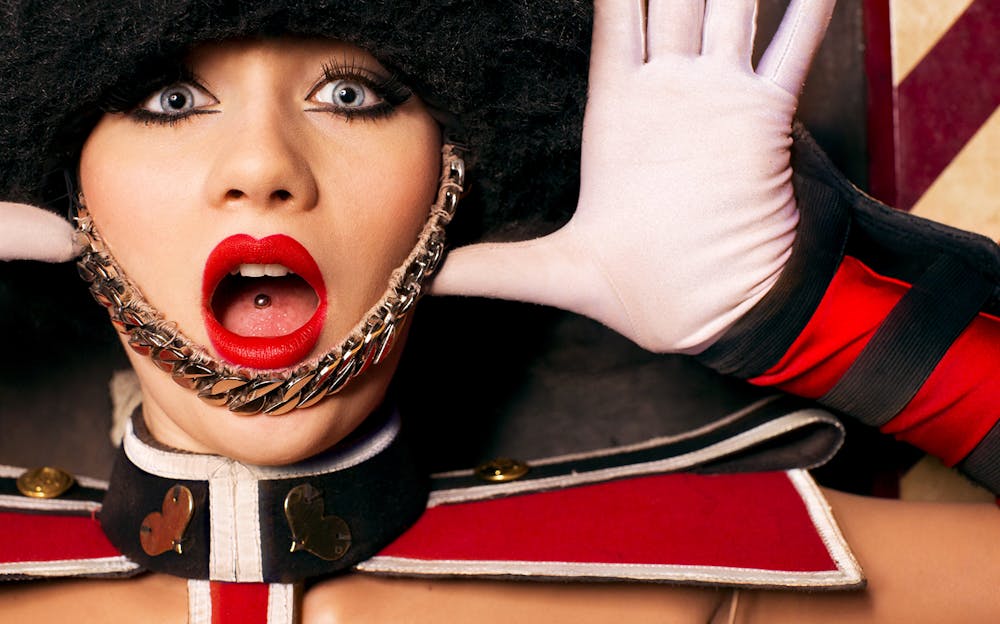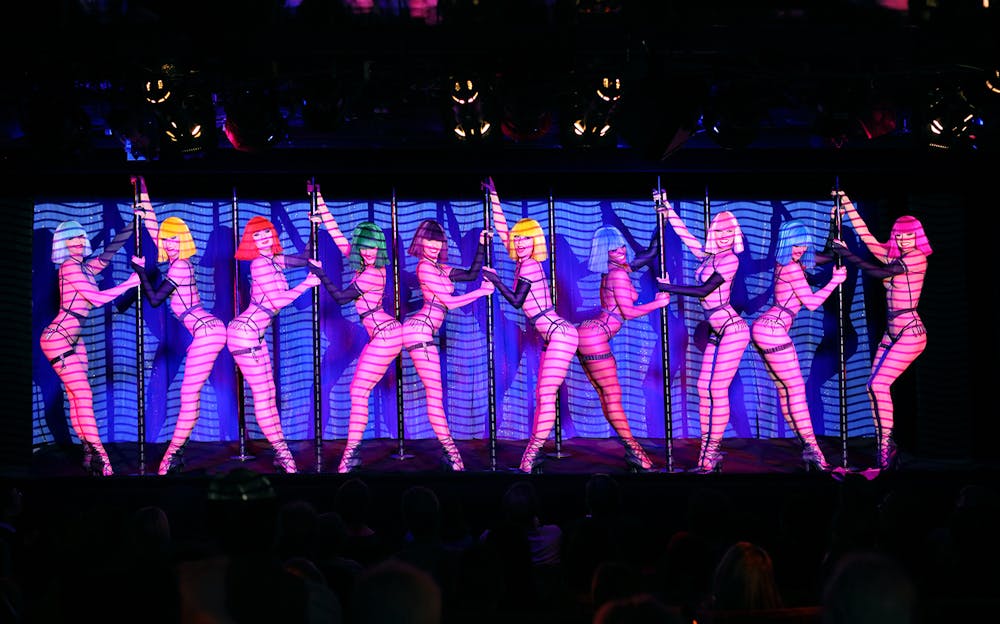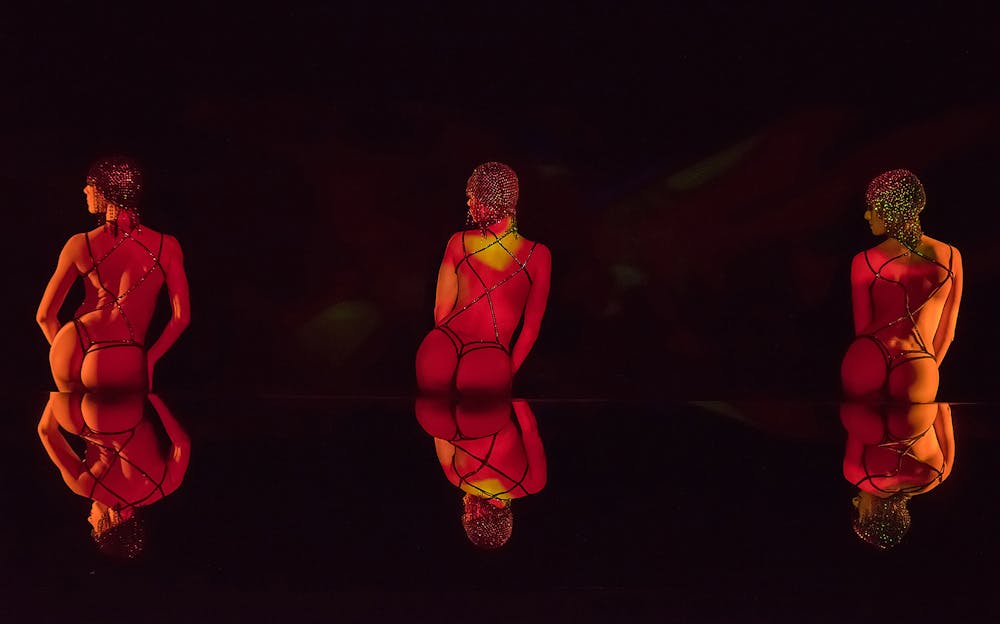 Crazy Horse Show and Dinner
Available from
£
166.84
Highlights
Visit Crazy Horse Paris - one of the top cabaret houses in the world!
Watch the newest show performed by the world-renowned performers at Le Crazy Horse de Paris - 'Totally Crazy.'
Choose from a list of fabulous restaurants.
Take in Paris' top cabaret at a Crazy Horse show
The club has earned its name as the Crazy Horse Show is just as crazy as its title. It is popular for its unique kind of entertainment where nude female dancers take the audiences by storm with their dance techniques, costumes and lighting effects. In 2005, new stakeholders and management took over the club and since then, eminent figures like Carmen Electra, Pamela Anderson, Kelly Brooke, Arielle Dombasle, Dita Von Teese and Aria Cascaval has graced the venue with electrifying performances.
An evening of sophistication and seduction
Alain Bernardin, the founder of the club was fascinated by magic. He said he could relate magic with his vision. Magic shows are the most extraordinary, and what he and his team did with the shows' attraction – the Crazy Girls, according to him, was just as magical as magic itself. Their mesmerising performances and heavenly allure were all done with the magic of costumes and lightings.
With much more such as magicians, mimes and jugglers, the venue is where happiness unfolds under the colours of fascination. The Crazy Horse Show is just as classy as Paris itself.
Enjoy the culinary delights of Paris
Paris is just as rich in culinary as it is in art and culture. The city cannot be relished in its entirety without trying the food here. You have to taste French food to believe its temptation. With the Crazy Horse Show and Dinner combo tickets, you have the option to select from the following restaurants and their menus. Also, you can skip trying whatever is on the plate, and rather pick the one you think your tastebuds are going to like the most.
Le Fouquet's, a historic brasserie restaurant, it is accounted as a French historical monument existing since 1899. With half a bottle of champagne, indulge yourself in a delectable meal before/after the show. Their menu includes –
Starters: Catalan Gazpacho or Traditional Burgundy Snails or Parma Ham or Tuna Tartare and Sea Bass or Tomatoes and Burrata or Pan-Fried Calamari
Mains: Orecchiette Fouquet's or Chicken Supreme or Poached Cod or Cold Salmon or Fish-n-Chips or Cheeseburger or Fouquet's Tartare or Classic Steak Tartare
Tea/Coffee
Dessert: Pastry Platter
Glass of wine
Chez Francis is a traditional French rotisserie and bistro, known for its charming environment and large portions. Dine here before or after the show and relish the half bottle champagne. Their Menu includes –
Eiffel Tower Cocktail
Starters: Gazpacho or Chicken Spring Roll or Salmon and Tuna combo
Mains: Organic Salmon Steak or Beef Tartar or Seasonal Vegetables Plate or Chicken Supreme
Dessert: Floating Island or Creme Brulee or Hazelnut Crust Chocolate Tart
Half bottle white/red wine
Coffee
So, you get to try mouth-watering French delicacies amidst the capital's beauty and enjoy an evening filled with exciting entertainment at the Crazy Horse Show. Ask your special one to give you company or create awesome memories with your closest buddies. It is going to be a night you will never forget.
Includes
Crazy Horse Paris Cabaret Show Ticket
Champagne at Crazy Horse
Dinner at restaurant of your choice
Additional
Timings

Chez Francis

Sunday to Friday

For the 8:30 PM show, dinner will be at 10:15 PM.
For the 11:00 PM show, dinner will be at 8:30 PM.

Saturday

For the show at 7:00 PM, dinner will be at 9:00 PM.
For the show at 9:30 PM, dinner will be at 7:30 PM.
For the show at 11:45 PM, dinner will be at 9:30 PM.

–

Le Fouquet's

Sunday to Friday

For the 8:30 PM show, dinner will be at 10:15 PM.
For the 11:00 PM show, dinner will be at 8:30 PM.

Saturday

For the 7:00 PM show, dinner will be at 9:00 PM.
For the 9:30 PM show, dinner will be at 7:30 PM.
For the 11:45 PM show, dinner will be at 10:00 PM.

–

Please arrive at least forty-five minutes before the show begins to ensure you have enough time to get into your seats before the Burlesque act, which begins thirty minutes before the main show.

Getting your tickets

You will receive your tickets via email shortly after booking. Please display them on your mobile device along with valid photo ID.

Restrictions

Individuals must be at least 10 years of age to enter the Crazy Horse. Guests under 18 must be accompanied by their parents or guardians.

Smoking, pets, photography and videography are prohibited.

Dress Code: Smart, elegant clothing. No sports or loungewear is allowed.

Flexible Cancellation Policy

You may cancel your tickets up to seven days in advance for a full refund.
Book Tickets