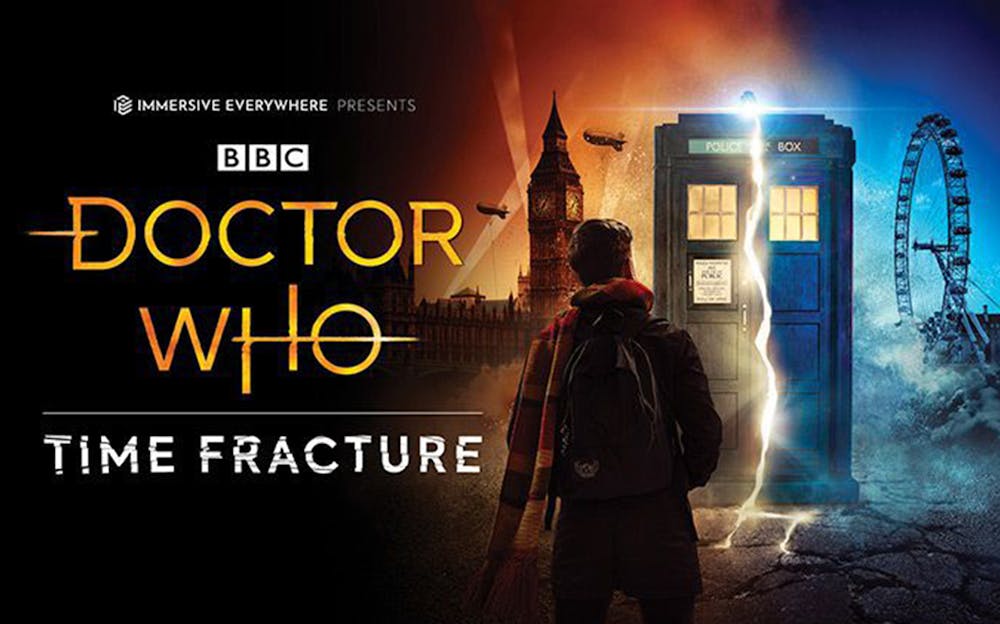 Doctor Who Time Fracture at Immersive LDN
Available from
£
68.00
Why Watch Doctor Who: Time Fracture
A rift in time and space has opened up and destroyed a small corner of Mayfair. Dive headfirst into this adventure, meet Time Lords, Cybermen, and Daleks, overcome dangers and save the planet from destruction! Set in the 1940 Blitz raids, Doctor Who: Time Fracture will take place at Immersive | LDN, a former military drill hall dating back to 1890. This new avatar of the BBC's much-loved sci-fi series is produced in partnership with Immersive Experience, the same company behind the UK's longest-running immersive show of all time, The Great Gatsby.
Immersive LDN: COVID Meausres
The Immersive LDN is a COVID-19 secure venue!
All visitors and staff must consent to a temperature check to be allowed entrance to the venue. Once inside the venue all visitors, barring those with applicable health issues, must wear a mask or suitable face covering. Hand sanitation stations will be provided, audience members will be expected to stay within their social bubbles and maintain social distancing. Food and drink may only be consumed in designated areas and all payment at the venue will be contactless.
Good For
Adult audiences | Family | Fantasy fans | Drama lovers | Sci-Fi enthusiasts
Book Tickets