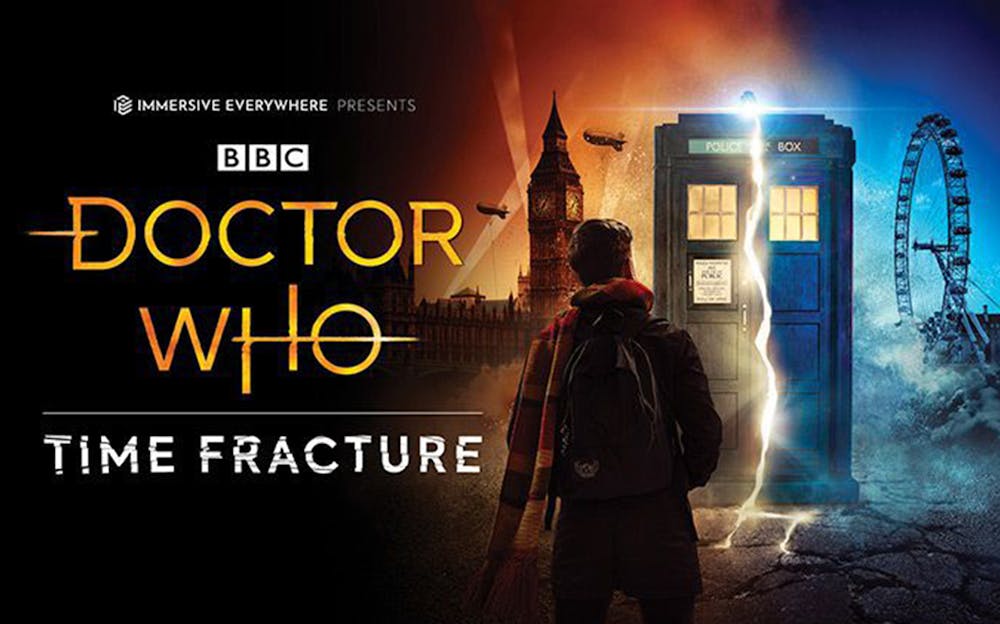 Doctor Who Time Fracture
at Immersive LDN
Available from
£
68.00
Rush for the Doctor Who Time Fracture Tickets
Ladies and gents, the time has finally come for the show you have all been eagerly waiting for. The Doctor is coming to the West End. Doctor Who Time Fracture tickets are just the thing fans have been waiting for. This immersive sci-fi experience will win over the London theatreland in 2021. Deep underground from the streets of London, a mysterious portal is opening at Immersive LDN, which has caused a ripple in the timeline and is threatening to throw the human world out of balance. How ready are you for this epic experience? The tickets are in high demand, so ensure early booking so that you find a seat in this anticipated world of fantasy.
What Is Doctor Who Time Fracture?
The spectacular production is a fully immersive experience taking place in the heart of the city. The story uses the 1940s Blitz raids as the background and then throws you in time. Join the cosmic adventure across time and space, which is now split into two eras. As you leap into the majestically rendered open world and begin to explore, you will also have to face a big obstacle. Throughout your exploration, meet memorable characters, including the Daleks, Cybermen, and the Time Lords, and escape from different hazards and pits. Remember, you are doing everything for the sake of the world you love. Be a hero and save your beloved planet from destruction, all with the help of the Doctor Who Time Fracture tickets.
The production arrives in partnership with Immersive Everywhere and BBC Studios. Immersive Everywhere is the same group to bring you one of the UK's longest-running and hugely successful production, The Great Gatsby. Time Fracture is directed by Tom Maller, known for blockbusters like Blade Runner, 28 Days Later and Casino Royale, and offers a new story arc by Daniel Dingsdale. In charge of the production design is Rebecca Brower.
Experience Immersive Theatre Entertainment
For those who have never experienced an immersive theatre production, it is one of the latest and quickly evolving forms of live entertainment. In recent years, it became widely popular across the world. When you watch an immersive show, you directly become involved in the activities instead of only watching a performance. Doctor Who Time Fracture is built with intricately detailed worlds, which you can conveniently explore. You will see several big and small spaces and fully functioning features. As a participant, you will interact with the actors. A lot of times, such shows require you to deliver important messages or solve critical problems. You will see some remarkable feats of technology by booking for an immersive production. Choose how you want to be part of the show. Depending on the show, you may either be involved in the action or comfortably sit and progress with the show.
Buy the Doctor Who Time Fracture tickets and immerse yourself in a brilliant production that will leave you wanting more. But, don't wait, book them now!
Book Tickets