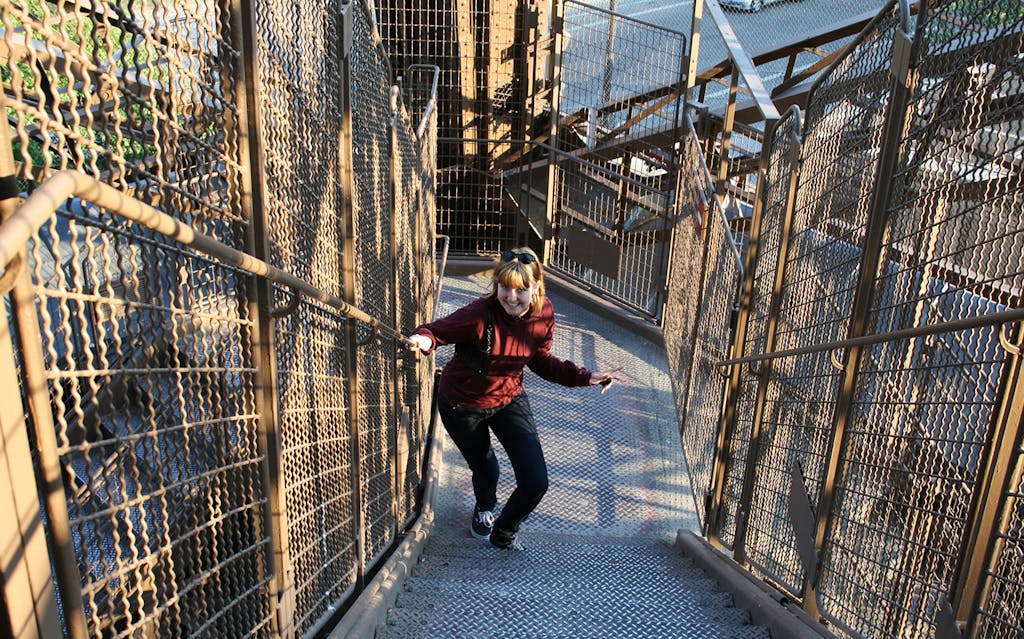 Eiffel Tower Climbing Experience with Optional Summit
Adult
£
28.72
Child
£
24.50
Highlights
Get a chance to view the vibrant city of Paris from a spectacular vantage point most people miss out on.
You will be accompanied by a professional guide with the provision of optional headphones to prevent missing out on facts.
Walking across the glass floor on the first floor of the tower, 57 meters above ground level.
Spend 2 hours climbing the Eiffel Tower and an optional half-hour experiencing Paris from its Summit.
Option of going to the Summit and enjoying the breathtaking panorama from the highest spot Paris has to offer.
Your Experience
View the Vibrant City of Paris from a Spectacular Vantage Point
What a shame it'd be to travel all the way to Paris and not seeing the Eiffel Tower. Unveiled in 1889 by its creator and only meant to stick around for 20 years, the Tower has outlived its initial estimate by constantly evolving throughout its existence, by transmitting radio signals and then by being renovated and adapted to host important events and dignitaries. Now, a century and a score later, the Tower has been visited by 250 million people and is visited by 7 million people every year, making it the most visited paid monument in the world.
A Guide to Enrich You with Facts About the Eiffel Tower
This beautiful journey you're about to embark upon by foot will have you marvelling about the great Gustave Eiffel and his brilliant masterpiece. Once on the first floor, the picturesque view of the City of Lights will have you begging for more. Guiding your every step will be your tour guide, throwing in historical facts every now and then, tastefully laced with humor. For all you architecture buffs and history geeks visiting this iconic monument, we guarantee that this is bound to be your favorite part!
Spend Upto Two Hours Climbing the Eiffel Tower, and Perhaps Even its Summit!
Embrace the daredevil in you as you walk across the glass floor, 57 meters above ground level. Seal the deal by taking some memorable snaps. Taking to the stairs again, the higher you go, the better the view. The observation deck on the 2nd floor will have you gawking at the Notre Dame and the Champs Elysees. But the fun doesn't stop here. Optionally, step out of the ordinary, and see Paris in all it's glory from the Summit.
Please Note: We may experience some delays as some locations can be unavoidably busy at mandatory security checks and at entrances for the stairs and the elevator of the Eiffel.
Includes
Eiffel Tower Climbing Experience.
English-speaking tour guide.
Your guide will be equipped with a speaker to allow a better experience
Small group of 20 or less.
Stair entrance tickets.
Access to the 1st and 2nd floors of the Eiffel Tower.
Access to the Summit via elevator (optional).
Book Tickets