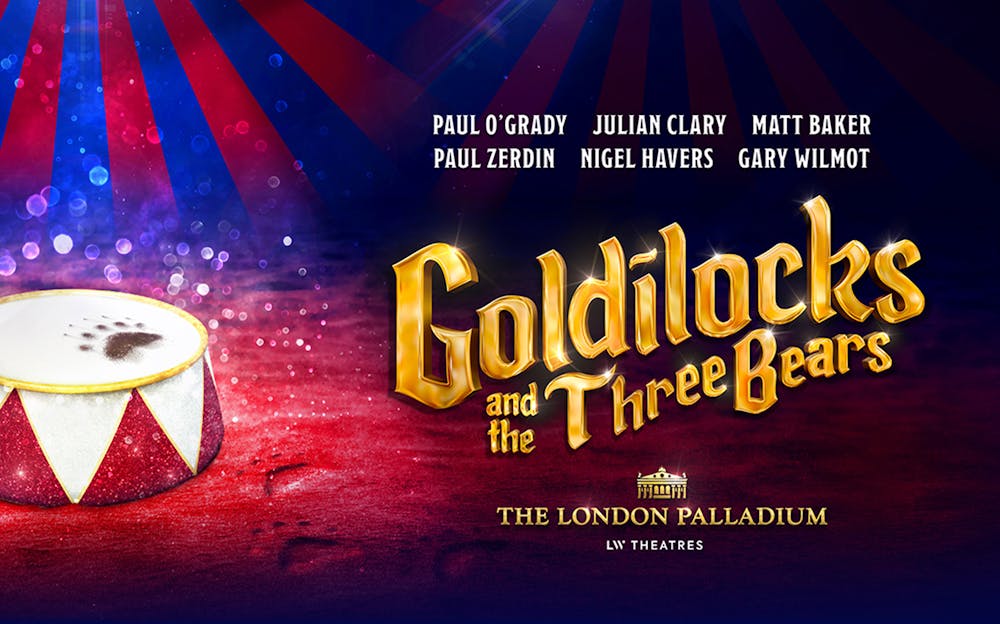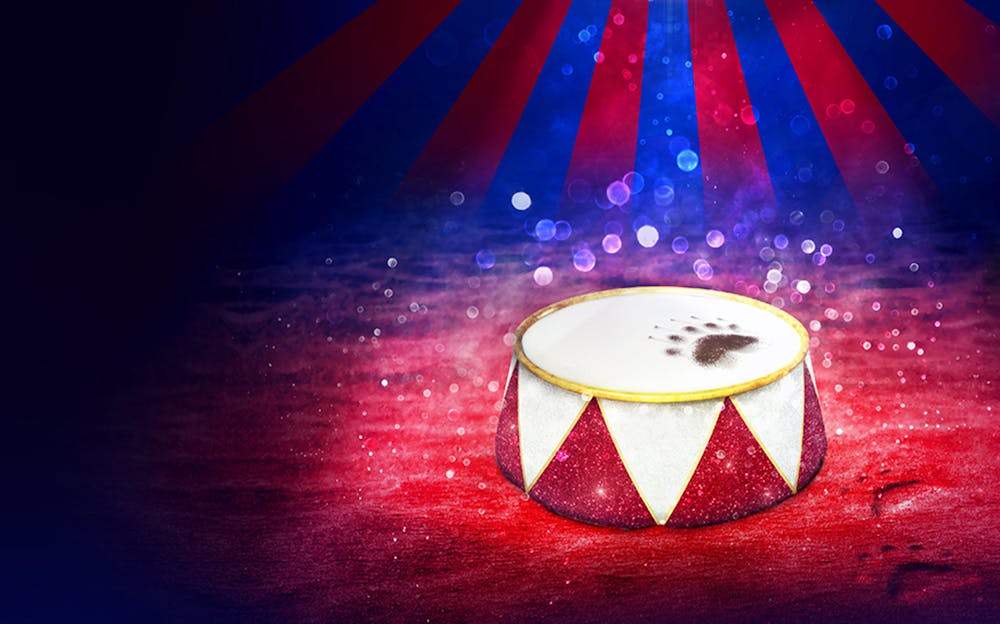 Goldilocks and the Three Bears
Available from
£
95.40
Highlights
Enjoy top-notch family entertainment this Christmas in London with the star-studded cast of Goldilocks and the Three Bears!
Goldilocks and the Three Bears
Those seeking family entertainment can rejoice as the pantomime Goldilocks and the Three Bears is coming to the London Palladium for a one-month run. Starting December 7, children and parents can experience Goldilocks and the Three Bears theatre production, boasting a star-studded cast.
Theatre veterans bringing family-friendly entertainment
Paul Grady returns to the Palladium alongside other favourites, such as Nigel Havers, Paul Zerdin, Matt Baker, Gary Wilmot and Julian Clary. Last year, Palladium played host to the vastly popular and sold-out production, snow White, during the Christmas holiday season. Continuing this tradition, this year, another children's fantasy tale has been adapted for the stage.
With astonishing stunts, a circus and mind-boggling special effects, the play promises to be just as entertaining for adults as it is for kids. Blending the show with comedy further fuels the holiday spirit, as you laugh out loud. To pull out all the stops, the production company has integrated special acts within the pantomime, including a performance by The Skating Medini, illusionist Phil Hitchcock, 'Rola Bola' from Germany Sascha Williams and Peter Pavlov, world-renowned stunt rider. Each act is carefully crafted and goes with the overall theme and story of the play. The range of talent that Goldilocks and the Three Bears theatre production boasts is one of the primary reasons for its popularity.
The simple, yet fantastic story
Betty Barnum and her daughter Goldilocks are struggling to run their circus due to the machinations of an evil circus owner. They are trying to keep Big Top from immeasurable damage. The play deals with whether the mother and daughter can regain control of their circus. It also emphasises how three bears change the duo's fortune after joining the circus. Maintaining the pantomime spirit, the production includes some lovely tunes by Gary Hind.
The award-winning team behind the adaptation comprises of director Michael Harrison, choreographer Karen Bruce, set designer Ian Westbrook, etc.
When and how to watch
Those dreaming of attending Goldilocks and the Three Bears theatre run should book their tickets immediately. Lasting till January 12, 2020, visitors can opt for matinee or evening shows as per their preference. Usually, the evening performance starts at 7.30 PM but begins earlier on Sundays. Matinee runs begin at 2.30 PM on most days, barring Sundays.
Children below 3 years are restricted from experiencing the show. Similarly, carrying food from outside is strictly prohibited. To enjoy a meal, visit one of the many eateries located in the vicinity before entering or after exiting the theatre premises. Carry some warm clothes to ensure comfort inside the chilled venue since the temperatures are likely to drop due to the air-conditioning.
Carry the online voucher on the day of the show. Save it on your phone or print out a copy. You need to display it at the entrance to gain access to the show. Moreover, keep a photo ID handy, just in case. Since, cancelling or changing the tickets is impossible, book when you are sure about the time and date of attendance.
Additional
Show Information

Leading Roles
Matt Baker as Joey the Clown
Gary Wilmot as Dame Betty
Paul Zerdin as Silly Billy
Nigel Havers as Daddy Bear
Directed by
Michael Harrison

Choreography by
Karen Bruce

Set Design by
Ian Westbrook

Performance Times

Tuesday, Wednesday, Friday, Sunday: 2:30 PM and 7:30 PM
Thursday: 7:30 PM
Sunday: 1:00 PM and 5:00 PM

The show will run for a limited season from 7th December 2019 to 12th January 2020.

On 23rd and 30th December, the show opens at 2.30 PM and 7.30 PM. On 24th December, the show runs at 12:00 PM and 4:00 PM.
A signed performance will run at 7.30 PM on 2nd January, and an audio-described performance will run at 7.30 PM on 3rd January.

Getting your tickets

You will receive email confirmation shortly after booking. Please display your tickets on your mobile device along with valid photo ID to collect your tickets.

Theatre Information

The theatre is wheelchair accessible and has an in-house bar and cloakroom.

Cancellation Policy

Tickets cannot be cancelled, amended or rescheduled.