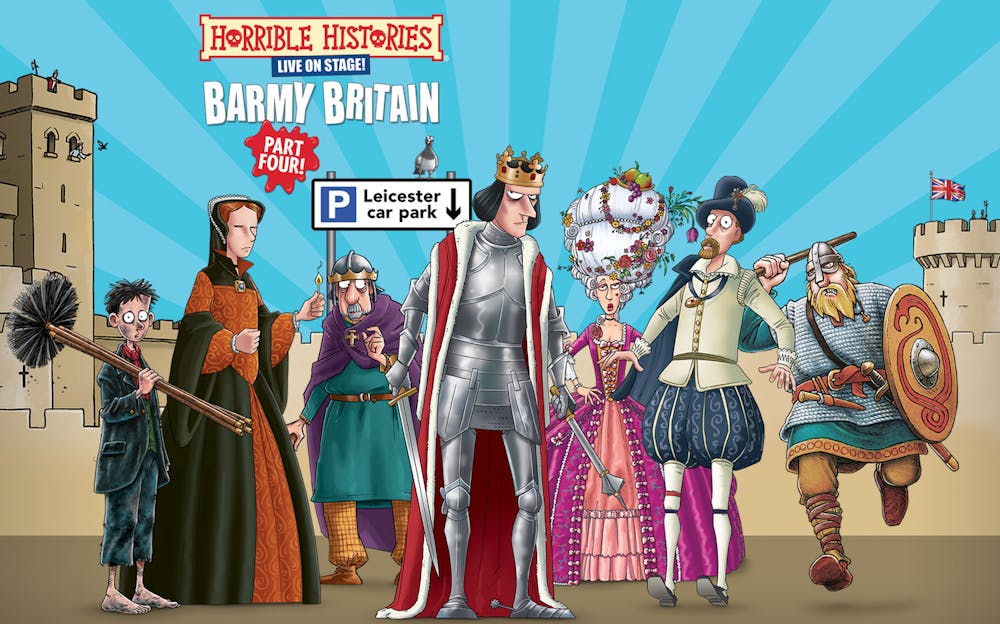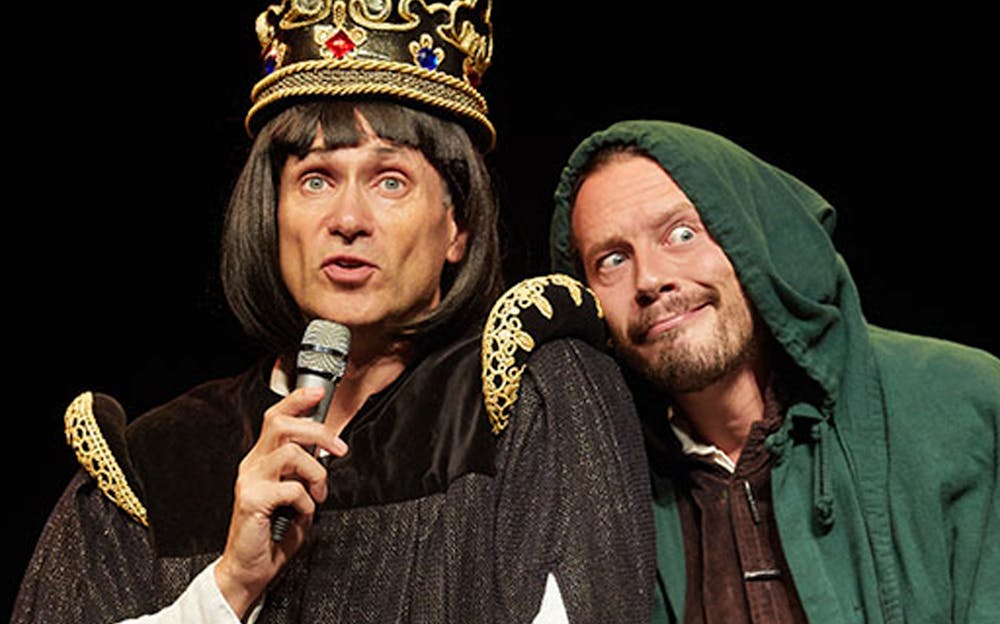 Horrible Histories: Barmy Britain – Part Four!
Available from
£
18.60
Why Watch Horrible Histories: Barmy Britain – Part Four!
Meeting people who are already dead is impossible, but with Horrible Histories, you can get insight into the lives of people during those times. Created by the Birmingham Stage Company, Horrible Histories has been touring across the world for about 13 years. They have had sold out theaters in Australia, Ireland, Hong Kong, Abu Dhabi, Singapore, Dubai, and New Zealand in addition to the UK. Following a wildly successful run in 2018 at the very same theatre, Horrible Histories: Barmy Britain makes a return to the West End stage. The show is equal parts informative and hilarious and is a truly enjoyable way to relive the history of Britain. A perfect cure for the summertime boredom, Horrible Histories incorporates wonderful humor and fun into the often dreary history of England. Although named Part Four, you'll be able to follow the story just fine and are in for an entertaining 70-minute performance!
The Story
The narrative will go to the early history of England when the Romans were wreaking Havoc. Watch Richard III being overthrown by Henry Tudor during the Battle of Bosworth Field. Henry Tudor takes the name Henry VII as he ascends the throne. A mutiny rises against him too. Mary Tudor, granddaughter of Henry VII is seen going head to head with Mary I of Scotland. We then move to Queen Elizabeth I, whose tooth problems surprisingly seem to be life threatening! You might even find yourself being accused of witchcraft by James I. The storyline will then move onto a Member of the English Parliament, Samuel Pepys, and his diary. You will go join some detectives as they go in search of the headless man. Join intriguing historic characters on their exciting adventures in the past!
Good for
Family Audiences | Kids | History Buffs
FAQ
Know Before You Go
Show Details
Show Timings
Mon, Tue, Thu & Fri
2:00 PM
Wed & Sat
11:00 AM
Thu & Fri
4:00 PM
Duration
1 Hour 10 Minutes (No Interval)
Leading Roles
Anthony Spargo
Neal Foster
Directed by
Neal Foster
Additional Information
Audience
Children under the age of 5 will not be admitted.
Available Facilities
In-house bar
Seating
The Apollo Theater has a seating capacity of 666.
Outside Food
Strictly prohibited. If you'd like to grab a meal before or after the show, check out our guide to the 30 Best Restaurants in West End.
Cancellation Policy
This experience cannot be canceled, amended or rescheduled.
You will receive an email with your voucher shortly. You may display your voucher on your mobile phone. Please carry a valid photo ID for identification.