Search cities, movies, categories + events...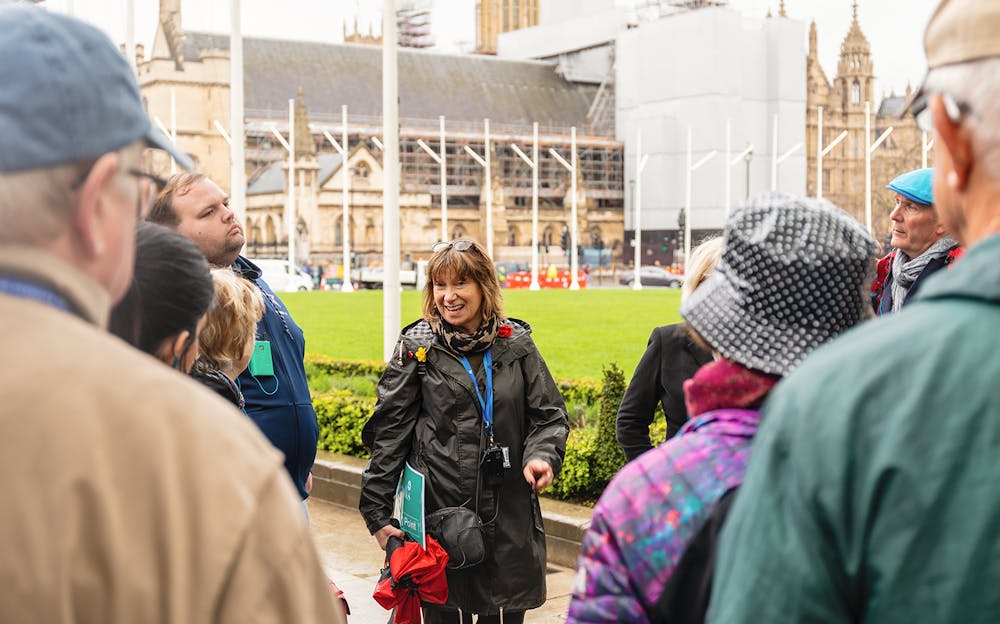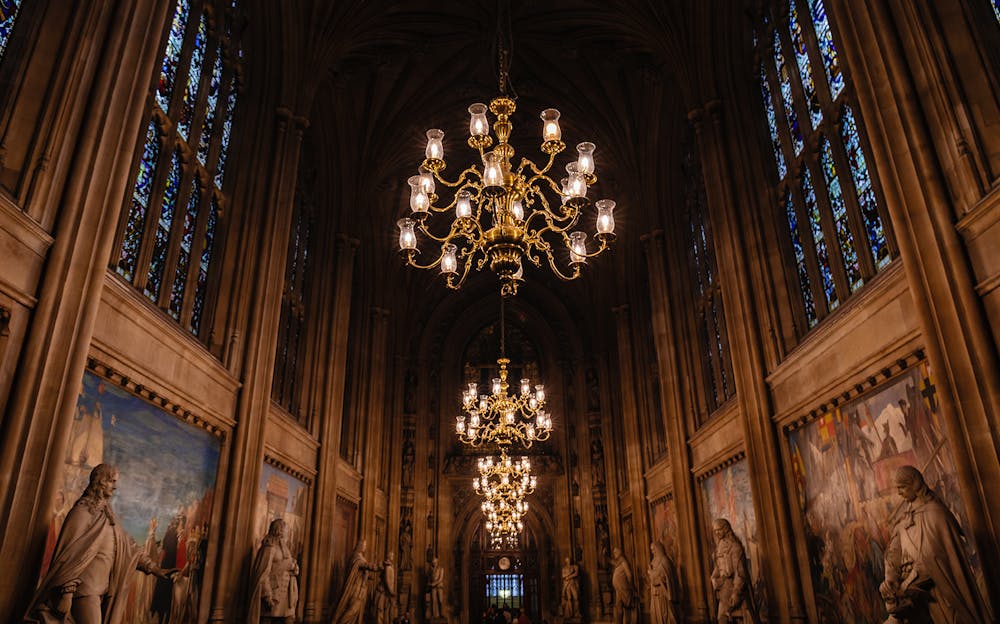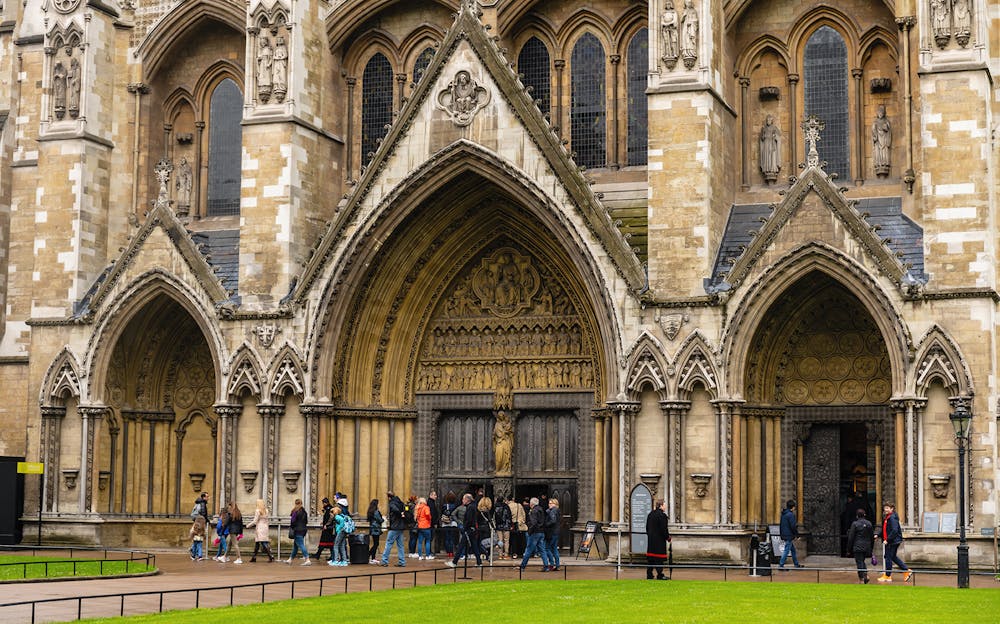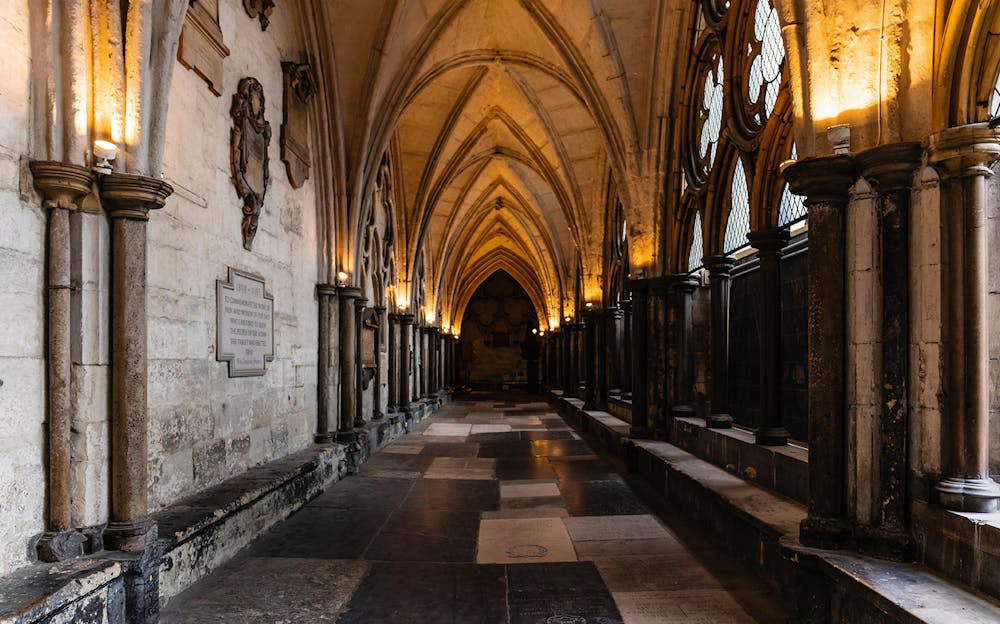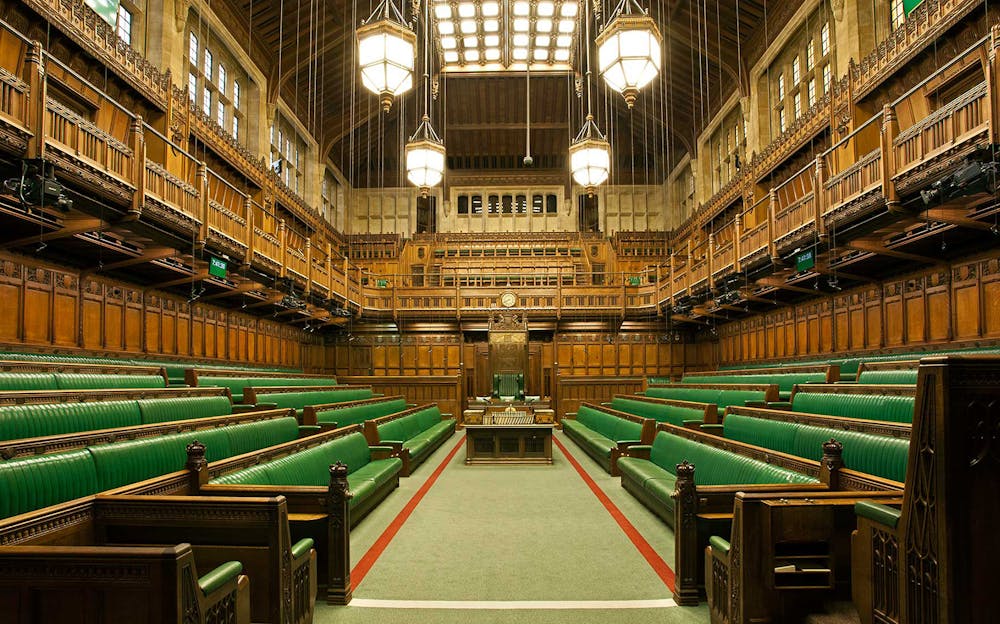 Your Experience
Experience the Majesty and Grandeur of Westminster
This guided tour will give you the opportunity of a lifetime to witness Westminster like never before. You will see and hear about the multifaceted history of the nation through the lens of all that was set down in stone at the Abbey and the Palace. Visiting only while the government is on recess, you can traverse the House of Commons and House of Lords, as well as many of the other beautiful halls and chambers in which the laws of the United Kingdom are arbitrated upon. Along the way, your guide will reveal some of the unique stories, traditions, and lore of one of the world's oldest constitutional monarchies, and you will see how the past and present intertwine to give rise to a society that is both fiercely modern and deeply steeped in history.
Witness the Serenity of Westminster Abbey
After you meet your guide at the Churchill statue in Parliament Square, you will be escorted to the skip the line entry into Westminster Abbey, during one of the most peaceful times to visit the hallowed church. Dating back over a thousand years, this Gothic church has witnessed the coronations and weddings of innumerable generations of British monarchs. Also known as "Britain's Vallhalla", the Abbey is also the burial site for many personages of predominant prominence in British history (including many monarchs, prime ministers, poet laureates, actors and scientists such as Newton, Darwin, and Churchill). During your visit, your guide will relate interesting tidbits about the Abbey, as well as explain how the British monarchy helped shape the country's conversion to democracy.
Wander Through the August Halls of Parliament
The tour will then continue on to Westminster Palace, where your guide will show you around and provide you with facts and anecdotes that will immerse you in the storied past of this grand structure. First, you will head to Westminster Hall, one of the finest surviving examples of medieval timber architecture in the world. Beneath the roof made of ancient oak trees, you'll learn more about the history of the building and how it reinvents itself to accommodate newer generations of royals and politicians. You'll also peek into the Queen's Robing Room, where she dons her crown and ermine cape before officially opening each session of Parliament.
Next, you'll head to the Chamber of the House of Commons, where Britain's elected MP's debate and adjudicate on how to best handle the affairs of state. From this cradle of democratic prowess, you'll head over to the chamber of the House of Lords, where peers who had inherited their titles used to sit. They may have lesser power than the MP's, but their chamber is still more opulent.
Finally, you'll head into two of the most unique rooms in the building: the Division Lobbies. In these rooms, following a tradition that dates all the way back to Ancient Rome, opposing sides gather seperately before a parliamentary vote and are then counted as they leave.
Walking in the footsteps of great men like Henry VIII and Winston Churchill, you will discover how history, legend, and a lot of pomp and circumstance mingle in an unparalleled manner for a slice across time like no other.
Highlights
Experience the rich history of British democracy with stories, facts, and anecdotes from your expert guide.
Explore Westminster Abbey and its deep ties to the cultural ethos of Britain through the ages.
Follow in the footsteps of greats like Churchill and Henry VIII through some of the most important rooms in the Palace of Westminster with only a handful of other people.
This 4-hour guided tour is perfectly suited for first-time visitors to Westminster, as well as those looking for an in-depth glimpse at the Abbey and Palace's remarkable history.
Includes
Entrance to Westminster Abbey
Entrance to Houses of Parliament
Fully guided tour inside Houses of Parliament and Westminster Abbey
Small groups of 20 people
Excludes
Food & Beverages
Hotel Pick-Up/Drop-Off
Gratuities
FAQ
Know Before You Go
Important Information
Photography is not permitted inside the Houses of Parliament.
Please note that for security reasons, airport-style bag searches will take place at the Houses of Parliament.
The Westminster Abbey is subject to closure during special celebrations/festivities, including the Easter ceremonies. If this occurs during your visit, we will run an alternative itinerary that includes an explanation of the Abbey from the outside.
Timings and Availability
This guided tour is 3 hours 45 minutes long and begins at 9:00 AM. You must meet up with your guide at least 15 minutes prior to the start of your tour. The availability is as follows:
01 November 2018 – 31 March 2019: Not running
01 April 2019 – 19 April 2019: Tuesday, Thursday, Saturdays
20 April 2019 – 31 July 2019: Saturdays
01 August 2019 – 31 August 2019: Tuesday, Thursday, Saturdays
01 September 2019 – 31 October 2019: Saturdays
Known Blackout Dates: 02 April 2019, 04 April 2019
Guide Languages
Please be advised that the tour will be conducted in English.
Dress Code
Since the tour will cover a fair amount of ground in 4 hours, we recommend you put on some comfortable shoes to walk with ease.
Accessibility
Unfortunately, due to stairways and limited elevator access, we are unable to accommodate guests with mobility impairments, wheelchairs or strollers on this tour.
Strict Cancellation Policy
These tickets cannot be canceled, amended or rescheduled.
How to Redeem Your Tickets
Your Parliament tour mobile voucher will be emailed to you shortly. You may display the voucher on your mobile device with a valid photo ID to your guide at the meeting point.
Meeting Point
The meeting point is located in front of the Winston Churchill statue, Parliament Square, Westminster. There are 12 statues within Parliament Square. The Winston Churchill statue is the largest and is located on the northeast corner of the square, closest to Big Ben. The closest underground station is Westminster.
You must arrive at least 15 minutes prior to the start of your tour. Should you head directly to the Palace with your confirmation voucher, you will not be given entry.
Book Tickets