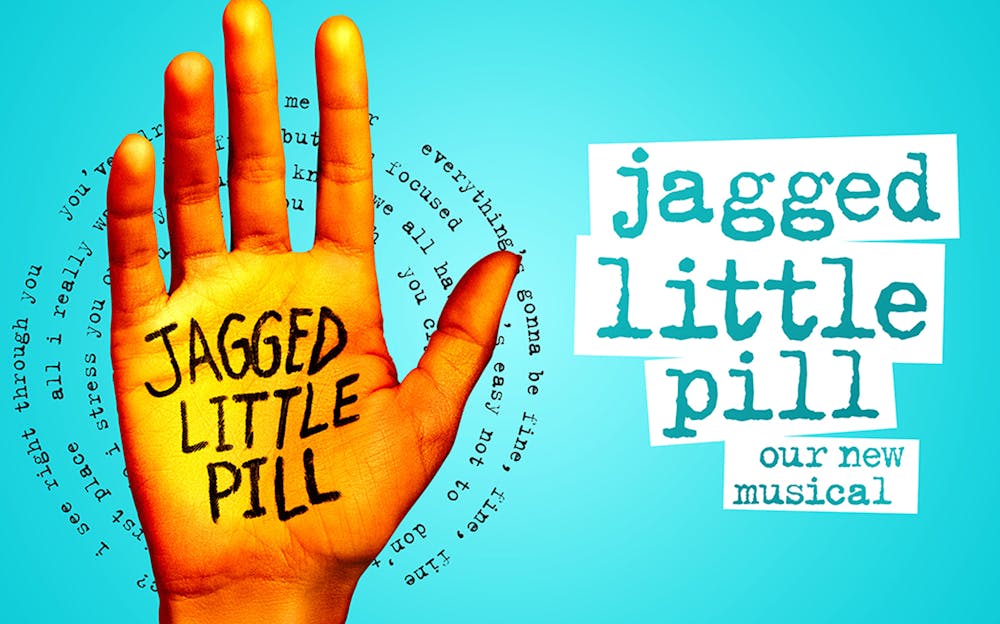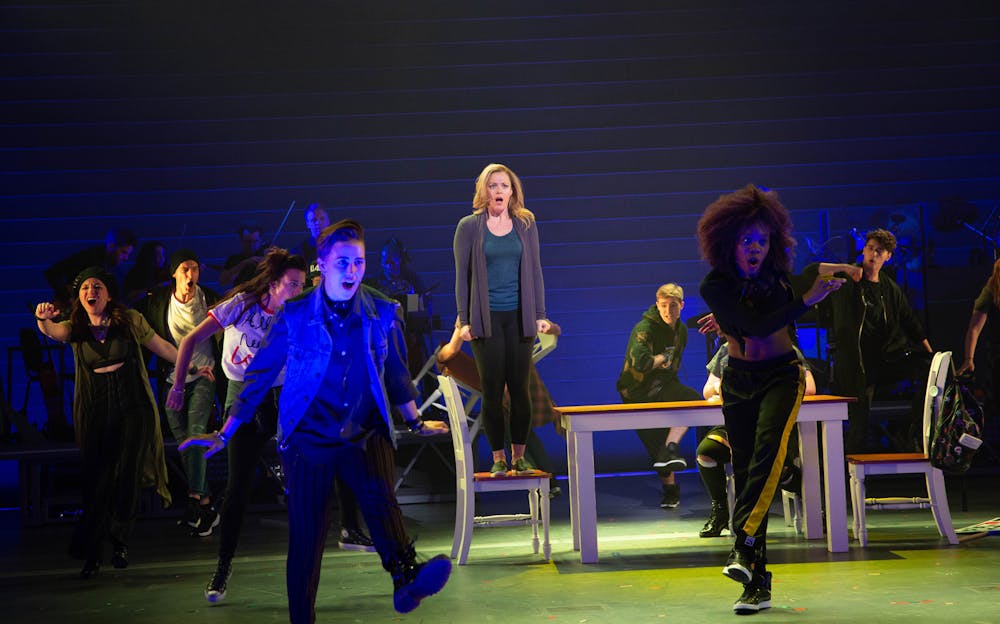 Highlights
See the 'big-hearted musical that breaks the mold', with lyrics by Alanis Morissette
The Jagged Little Pill musical
Based on Alanis Morissette's third studio album, the one with which she made her international debut and won a Grammy, the Jagged Little Pill musical aims to sweep you off your feet! The original album included several instruments like guitars, keyboards, drums, and harmonica, creating alternative rock tracks that became widely popular all over the world. It sold 33 million copies across the globe and reached the top charts in 13 countries.
About the musical
When it was released in 2018, the production received critical acclaim and has, since then, been considered as compelling and impactful, while also easily going around the loops that fill most family dramas. Morissette's music perfectly fits in with the plot of the show because it is pretty relevant in today's world. Her music deals with strong themes that tackle gender identity, sexual assault and drug addiction. Additionally, the musical feels different from others because the producers are continuously working on it, making tweaks and improvements with the aim of developing an even more immersive and streamlined musical. Their dedication shows promise, and the musical's already existing fame strengthens that promise.
Academy Award-winning writer, Diablo Cody, wrote the book for the musical and it premiered at Cambridge in 2018. After a sell-out run, the show is ready to make its Broadway debut. With the choreography being handled by Sidi Larbi Cherkaui, an Olivier Award winner, the Jagged Little Pill musical is set to achieve massive success.
The summary of Jagged Little Pill
The Healys are a family of four – Mary Jane and Steve, and their two teenage kids, Frankie and Nick. They seem to be just the perfect suburban family. The mother, Mary Jane, is putting all her efforts in trying to hold everything together in place, even when doing this is throwing her life out of control. Her sex life is almost forgotten because Steve is always distant and lacks intimacy. He turns to porn and Mary gets addicted to prescription drugs. Frankie, their daughter, is adopted and is the family's only black member. She feels alienated because her mother doesn't acknowledge her identity. She is exploring her sexuality with Joe, her best friend with benefits, who also happens to be gay. Meanwhile, the other member of the family, Nick, is trying hard to handle the stress of being the family's star child. With his good friend Andrew being accused of raping, things are getting out of hand.
All of these disturbing affairs disrupt the lives of the Healys, forcing them to face the sad reality about the world, their community, and also themselves. What is going to happen? Will this family succeed in emerging out of the devastating circumstance? Will they be any different, or have they already slipped too far down? The Jagged Little Pill musical is like a rollercoaster ride with many turns and ups and downs. Hop on, strap on, and experience the excitement!
Additional
Show Information

Cast
Elizabeth Stanley as Mary Jane Healy
Sean Allan Krill as Steve Healy
Derek Klena as Nick Healy
Celia gooding as Frankie Healy

Directed By
Diane Paulus

Written By
Diablo Cody

Choreographed By
Sidi Larbi Cherkaui

Top Songs
'Ironic', 'You Oughta Know', 'Hand In My Pocket'.

Performance Times

Tuesday – Saturday: 8:00 PM
Sunday: 3:00 PM

Getting your tickets

You will receive your tickets via email shortly after booking. Please exchange your e-tickets for physical tickets with our uniformed Headout hosts outside the venue.

Theatre Information

The theatre has a seating capacity of 1,156. It is wheelchair accessible, and has an in-house bar and cloakroom.

Cancellation Policy

Tickets cannot be cancelled, amended or rescheduled.