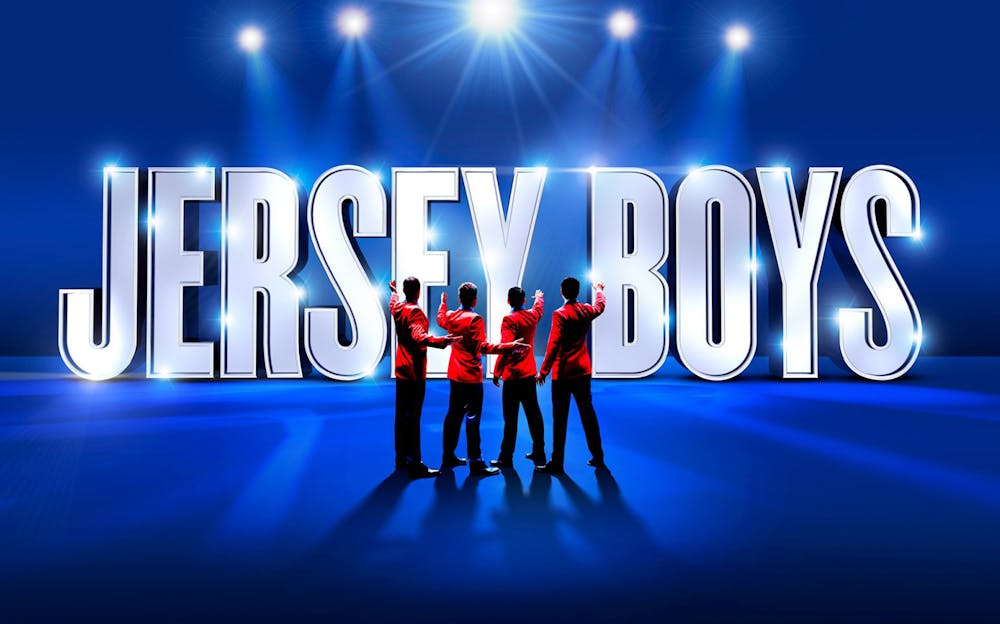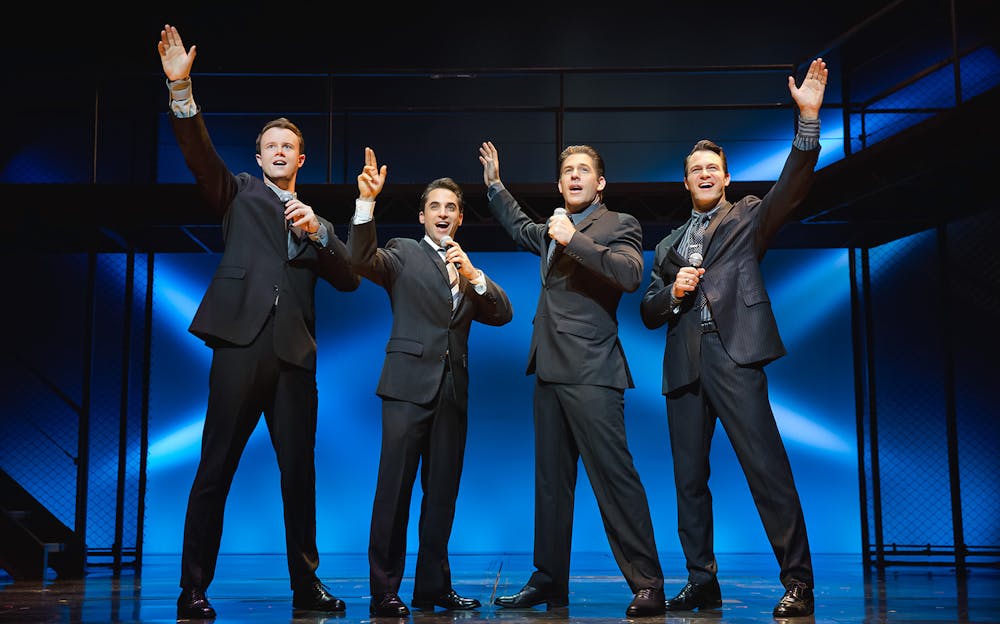 Highlights
See the musical journey of 'The Four Seasons' unfold in this amazing musical.
Jersey Boys
Almost everybody today knows about Four Seasons and their iconic music. However, did you ever wonder how their journey started? Those interested to know more about the life of Frankie Valli will enjoy experiencing Jersey Boys New York. A splendid musical, which debuted in 2005, Jersey Boys takes a look back at the sudden fame and success of the Four Seasons band back in the 1960s and 70s.
What can you expect?
Since its inception, the production has managed to sell more than 10,000 tickets. Sit back and let an interesting history lesson unfold. The musical showcases the 'rags to riches' journey for Valli and his band members. Audience members can also expect some of the most beautiful songs during the production, including 'Can't Take My Eyes Off You', 'Big Girls Don't Cry' and many more.
Fans of the original band can follow the real-life story of their idols while enjoying some of the classic music from that era. Get ready to experience a range of emotions through the musical as it takes you through the struggles, successes and failures of the band.
How the story progresses
The story starts with four seemingly common men from New Jersey coming together to pursue their musical dreams and aspirations. They are unknown faces until they decide to harmonise. Suddenly, their songs become a rage over the radio, with stations belting their tunes non-stop. The plot gives a brief look at the journey of these four men from the streets and into the Rock n Roll Hall of Fame. Jersey Boys New York is a tribute to this meteoric rise for all those involved with the Four Seasons band.
However, the play focuses on the internal problems of the band as well as the onstage glories. Each band member represents one of the seasons and narrates their personal experiences while being a member of the group. Fans hoping to know the juicy strifes and real-life conflicts amongst the members can find this information in the musical as well.
Book your tickets now
The two-hour 30-minute long production is a treat for music lovers. The play is expected to run at the New World Stages from December 16, 2019, to November 3, 2020. At just 499 seats, the venue is likely to experience sellout shows. Before visiting, keep in mind that although the show is suitable for people of all ages, the theatre restricts access for children below 5 years.
To enjoy the Jersey Boys New York evening show, head to the venue by 7 pm on Mondays, Wednesdays, Thursdays and Sundays. On Fridays and Saturdays, this show begins at 8 pm. Matinee shows are scheduled at 2 pm on Saturdays and Sundays only. Reach the venue 15 minutes before the start of the show, as late arrivals are prohibited from accessing the theatre.
Those who book tickets online need to keep a copy of the voucher saved on their phone. Showing the same along with valid photo ID is mandatory for gaining access into the theatre.
Additional
Show Information

Leading Roles
Aaron De Jesus as Frankie Valli
Nicolas Dromard as Tommy DeVito
Mark Edwards as Nick Massi
Cory Jeacoma as Bob Gaudio

Directed by
Des McAnuff

Music and Lyrics by
Bob Gaudio and Bob Crewe

Top Songs
'Big Girls Don't Cry', 'Sherry', 'Oh, What a Night', 'Stay', 'Can't Take My Eyes Off You', 'Working My Way Back to You' and 'Rag Doll'.

Performance Times

Monday, Wednesday and Thursday: 7:00 PM
Friday: 8:00 PM
Saturday: 2:00 PM and 8:00 PM
Sunday: 2:00 PM and 7:00 PM

Getting your tickets

You will receive your tickets via email shortly after booking. Please exchange your e-tickets for physical tickets with our uniformed Headout hosts outside the venue.

Theatre Information

The theater has a seating capacity of 499. It is wheelchair accessible, and has an in-house bar and cloakroom.

Cancellation Policy

Tickets cannot be cancelled, amended or rescheduled.