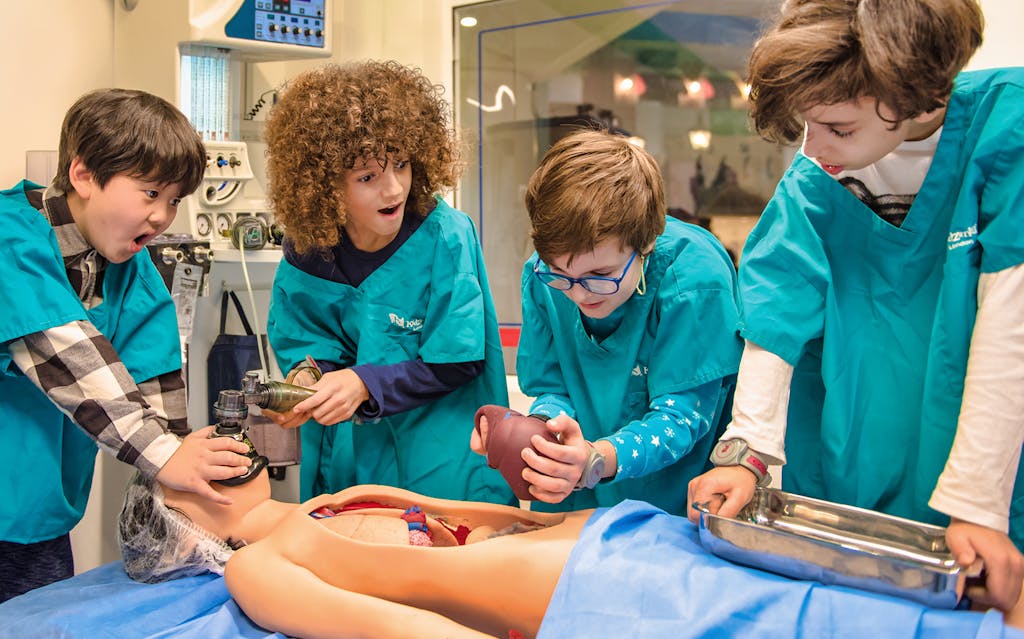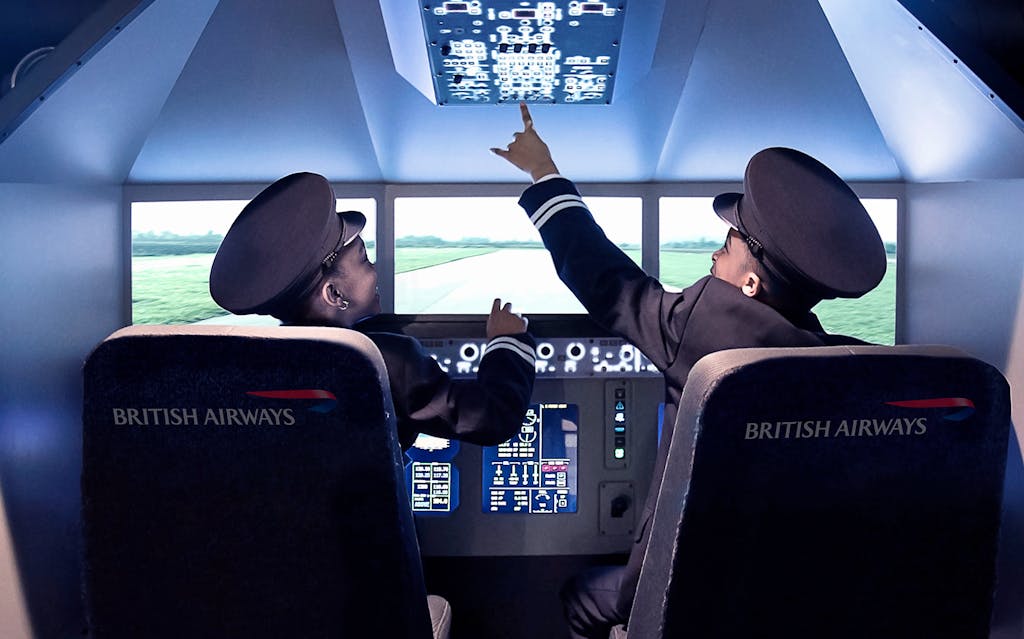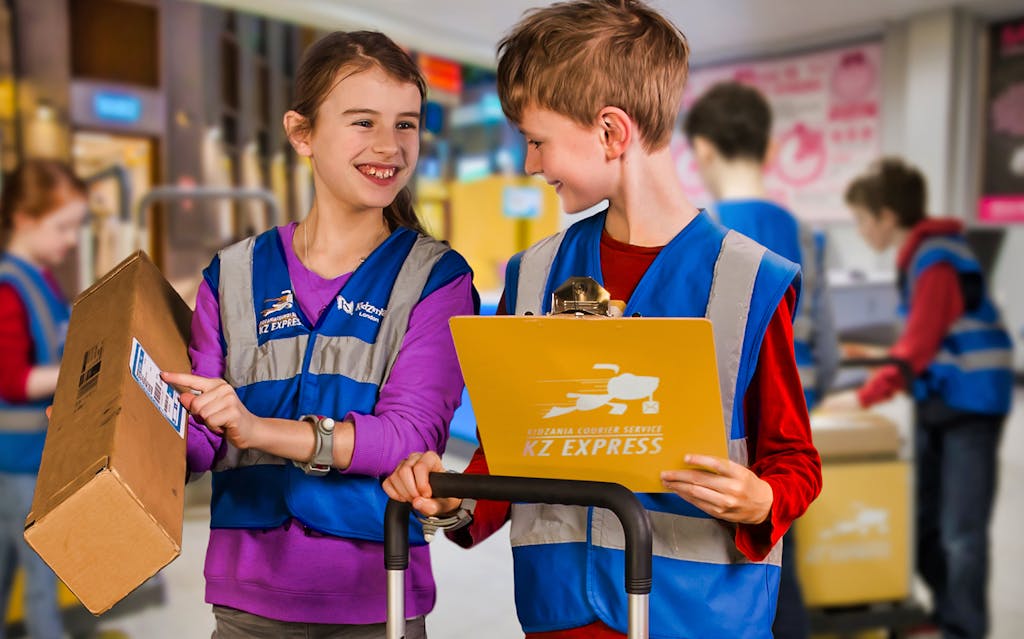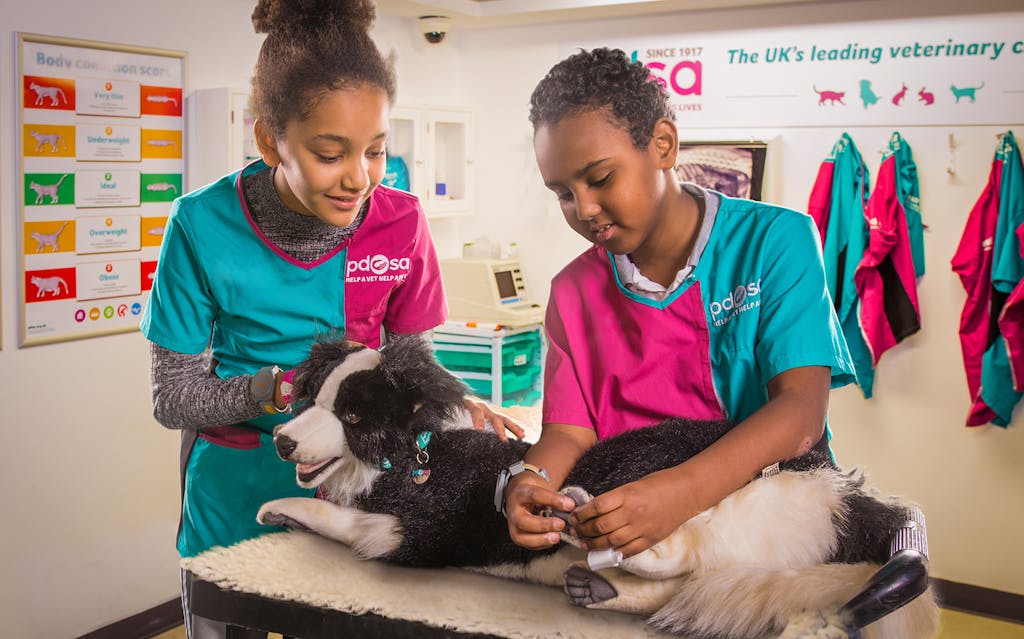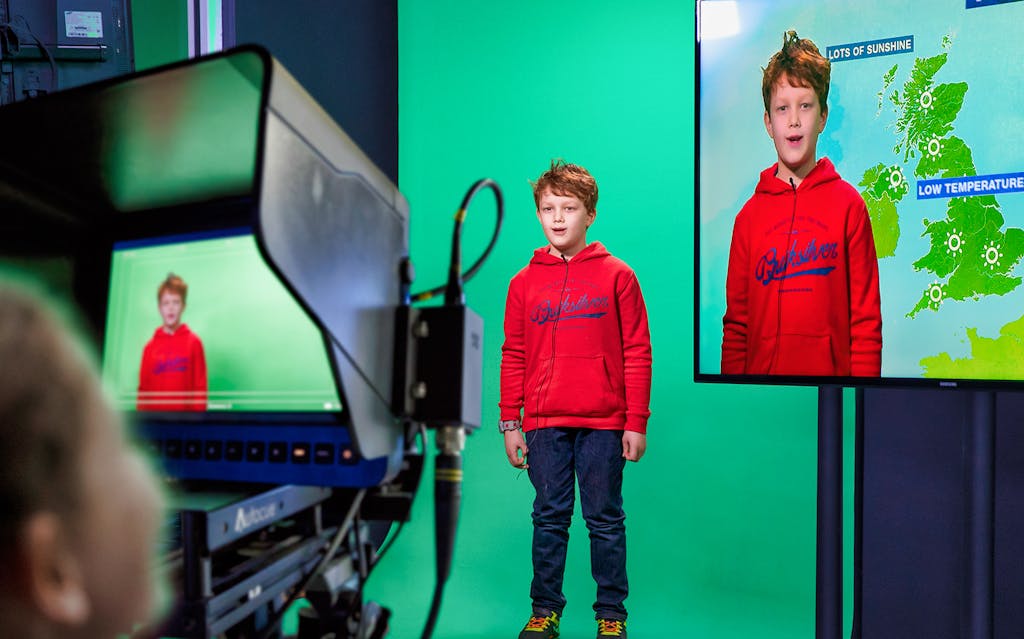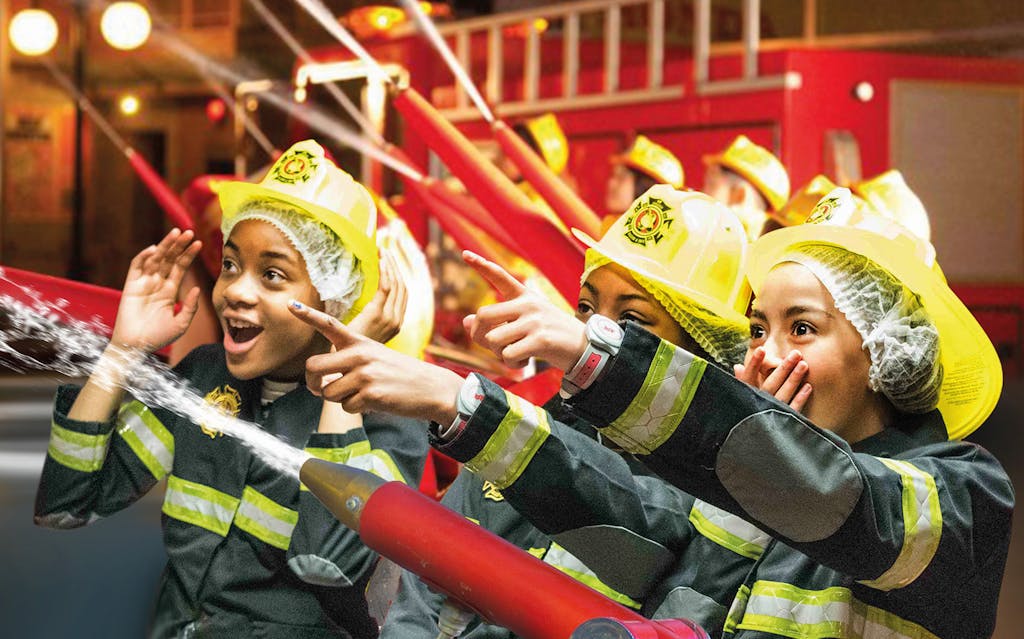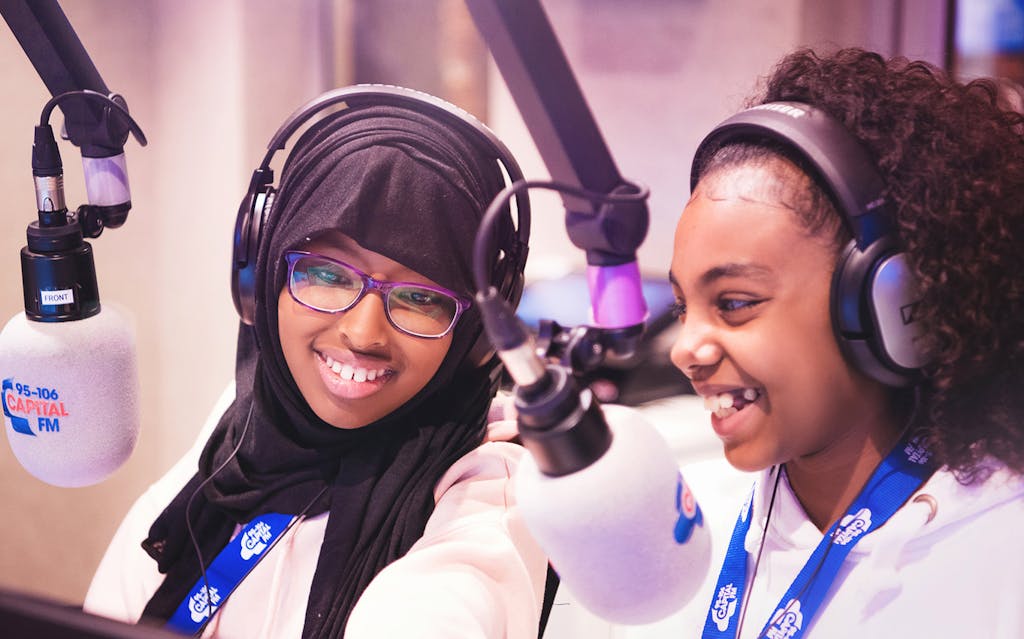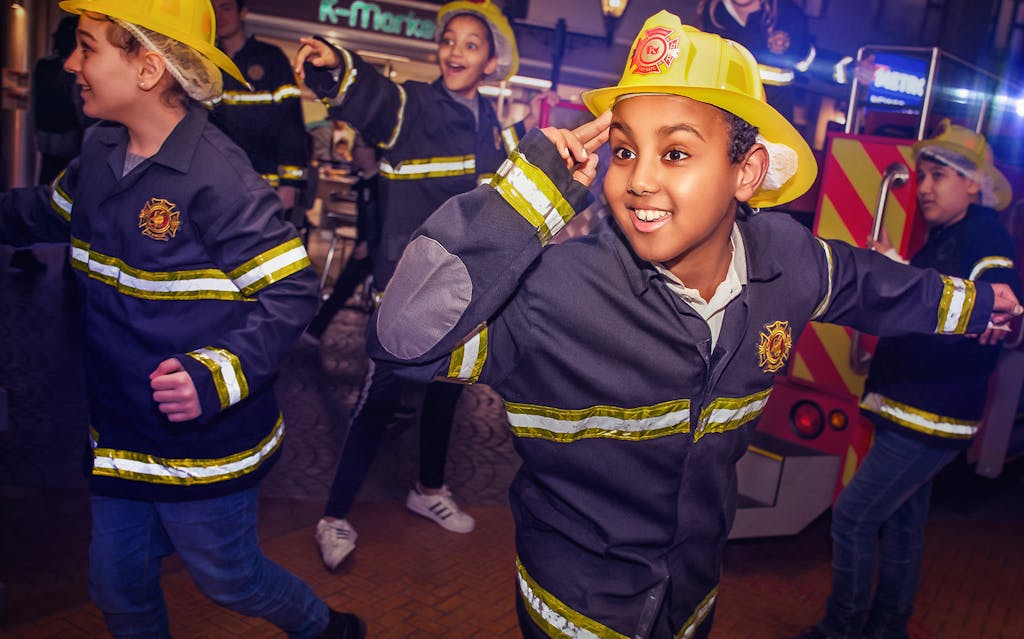 Highlights
Visit KidZania, an indoor city run by children, for children.
Take part in over thirty fun activities and 'jobs' for a playful learning experience.
What is KidZania?
KidZania is a global brand of indoor family entertainment, which opened in Mexico in 1999. Currently, it is spread across 29 locations in five continents and has experienced over 40 million visitors to date. KidZania in London is the first complete educational entertainment experience in Britain, which combines play and work to offer a good idea to the children about the work culture of a city. Children between the ages of 4 to 14 can develop real-life talent within a kid-sized model of a real city. It includes theatres, shops, buildings, pedestrians and vehicles running on its streets.
Inside KidZania London
From a Hospital and Police Station to a Radio Station and Aviation Academy, real-life foundations fill the streets. Children can discover more than thirty exciting and one-of-a-kind professions via life-like role-playing activities in a safe and fun environment. The RightzKeepers are the KidZania mascots. While they stand for the rights all the patrons have, they also stand for an additional right – the Right to Be. The children are free to choose what they want. They can perform the tasks of their choice to earn KidZos, which are kept securely in the KidZania London bank to be spent on other activities or at the gift shop. For peace of mind, the KidZania facilities are kept worry-free for parents worldwide with the help of electronic bracelets, which allow you to track your kids remotely.
Your day at KidZania
Upon entering KidZania, you will come across the British Airways check-in counter. When you check in your family, your children will obtain an RFID bracelet and 50 KidZania currency called KidZos. This currency is for use inside the city. If the children choose to do a paid activity, they can pay using the KidZos. Should they wish to receive a salary, they can undertake salaried tasks. Once the job is complete, they will receive their salary (like the real world) in the form of KidZos.
KidZania London is a kind of role-playing activity, through which kids acquire knowledge about a variety of jobs. They can try different new experiences like Cricket, Chocolate Factory, Cleaning Company, Courier Service, Police Department, and many more. While the children enjoy, adults shouldn't miss out on the fun, hence the many offerings you get from KidZania. Avail the working space for adults called the Loft, the Grown-ups Garden Shed, and several Family Activities.
One check-in provides four hours in KidZania. During this time, children can take part in the games and activities they choose. The duration of activities ranges from five to fifteen minutes, allowing an average of four to six activities during the four-hour visit. However, the number of activities the kids can partake in depends on the activities chosen, as some take more time than others. Within the final half an hour, you can access the city and meet your children, as they share their latest experiences. KidZania London is just as fascinating as it is engaging. With so much to see and do, it will charm your kids and have them coming back for more.
Includes
Four-hour visit to KidZania
Excludes
Food and Drinks
Hotel Transfers
Additional
How to get to KidZania

By London Underground:
Central Line: Shepherd's Bush and White City.
Hammersmith & City Line: Wood Lane and Shepherd's Bush Market.

By Bus:
Routes 31, 49, 207, 237, 260, 607 and C1.

Getting your tickets

You will receive email confirmation shortly after booking. Please download your tickets to your mobile device and display it at KidZania.

Additional Information

KidZania London is an experience for children aged 4-14.
For younger children, there is a dedicated Early Years area.
Children aged 0-7 (inclusive) must be accompanied by an adult (18+) with a valid adult ticket at all times.
Children aged 8 and over can enter the city unaccompanied, but an adult must be present for initial admission.
Children aged 8 or above must be met by the adult that checked them in before they can be checked out.
Please note that children's ID may be requested upon entry, and that KidZania holds private events on selected Mondays and Tuesdays throughout the year.

Reduced Price Tickets

Children aged 0-3 are eligible for reduced price tickets.

Flexible Cancellation Policy

You may cancel your tickets up to 24 hours in advance for a full refund.
Book Tickets