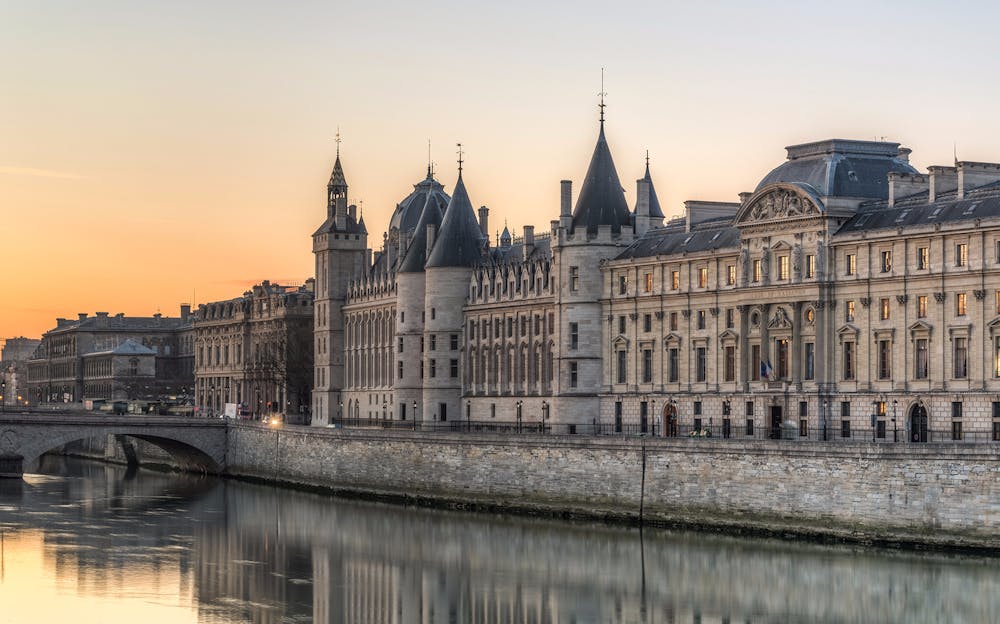 La Conciergerie and Sainte Chapelle Entry
Priority Access
Available from
£
13.50
Highlights
See the 13th century stained glass of the Sainte Chapelle
Tickets are valid for one year
Your experience
When modern Paris has overwhelmed you with its boutiques, bicycles, and baguettes, step back in time at two of its most interesting and historical landmarks in medieval Palais de la Cité – once the residence of the Kings of France. Sainte Chappelle with its mesmerizing stained glass windows was home to Christ's Crown of Thorns, while the Conciergerie was home, or rather prison to Marie-Antoinette! This ticket gets you priority access to both.
See two stunning monuments from France's past – a 13th century church with brilliant stained glass windows, and a medieval royal palace that was formerly home to French royalty. This Priority Entrance ticket allows you to skip the line at both venues.
Sainte-Chapelle
Standing proudly on the Ile de la Cite, this intimate chapel and UNESCO World Heritage site was consecrated on April 26, 1248. It was commissioned by King Louis IX, who wanted somewhere nice to house his collection of religious relics, including Christ's Crown of Thorns.
This Gothic chapel is renowned for its collection of 15 gorgeous stained glass windows, depicting 1,113 scenes from the Old and New Testaments – as well as a pane showing the relocation of the Relics to Paris, prominently featuring the church's patron King Louis. On a sunny day, the light streaming in through those windows makes you forgive every drop of rain that ever fell on Paris.
Conciergerie
This medieval royal palace was abandoned by the Kings of France at the end of the 14th century (settling in the Louvre and Vincennes held more appeal), at which point it became a prison and revolutionary tribunal. It was one of the principal places of detention throughout the French Revolution (when it was known as "the antechamber to the guillotine").
That statement was certainly true in the case of its most famous resident, former Queen Marie Antoinette. As you wander the Salle des Gardes (Guards Room) and the immense Salle des Gens d'armes (Hall of the Soldiers) consider how she must have felt being imprisoned here. Her commemorative chapel was erected on the site of her cell in the renovation.
FAQ
Know before you go
Timings:
The Chapel is open from 9 AM to 5 PM from October 1, 2017 to March 31, 2018 and from 9 AM to 7 PM from April 1,2018 to September 30,2018. The Chapel is closed on January 1st.
The Conciergerie is open from 9 AM to 4:30 PM from October 1, 2017 to March 31, 2018 and from 9 AM to 6:30 PM from April 1, 2018 to September 31, 2018.
Getting there:
You can get there by either the subway or the bus.
By Metro: Line 4, station Cité
By Bus: Lines 21, 27, 38, 85, 96 and Balabus.
Cancellation Policy
This experience cannot be cancelled, amended or rescheduled.
You will receive an email with your voucher. No need to print.You can skip the ticket line and go directly to the security line with your mobile voucher.
Book Tickets