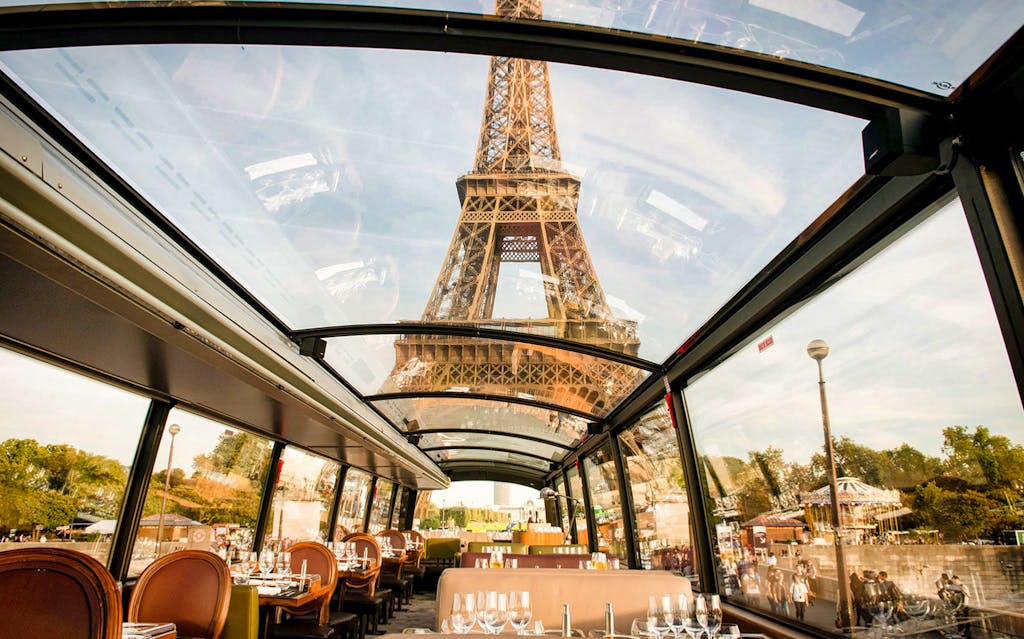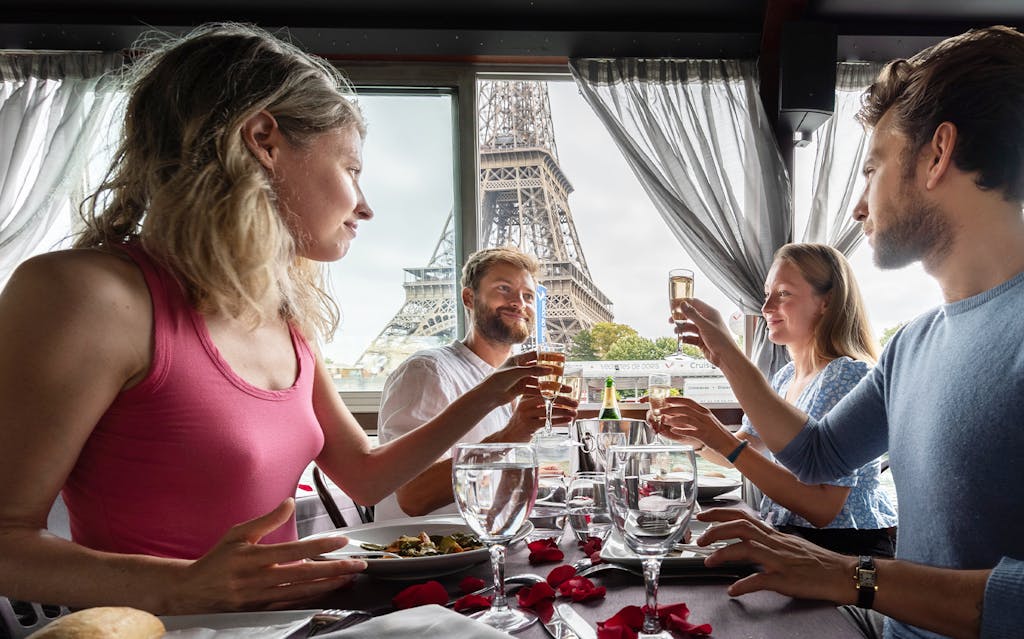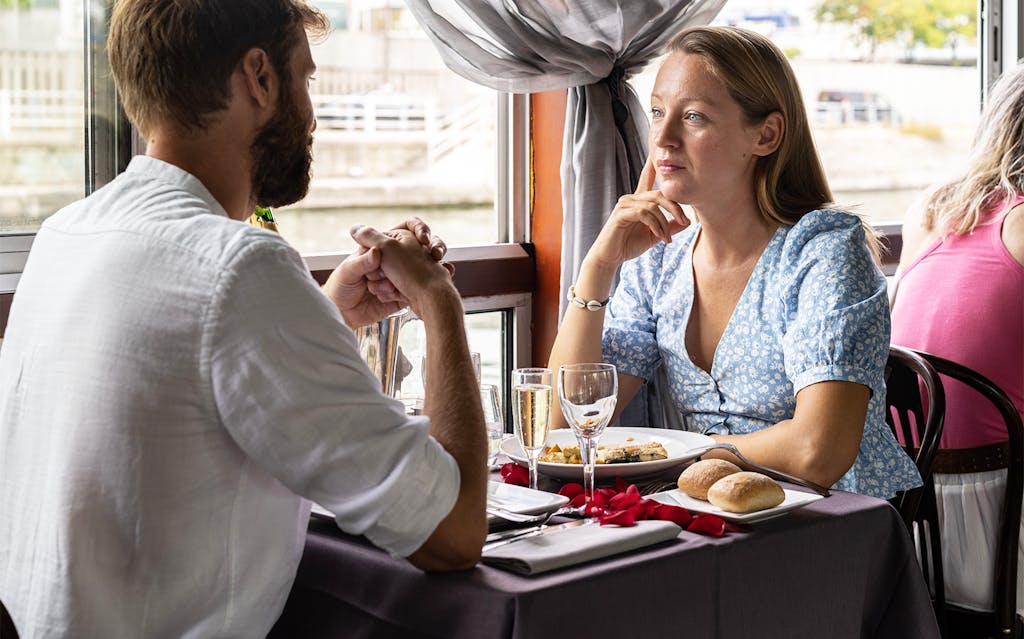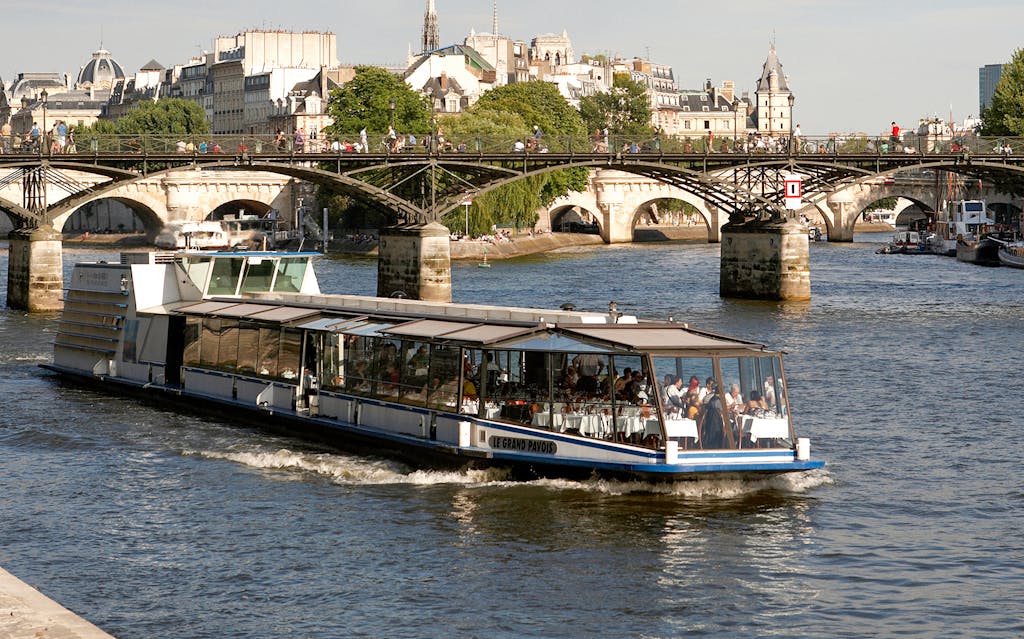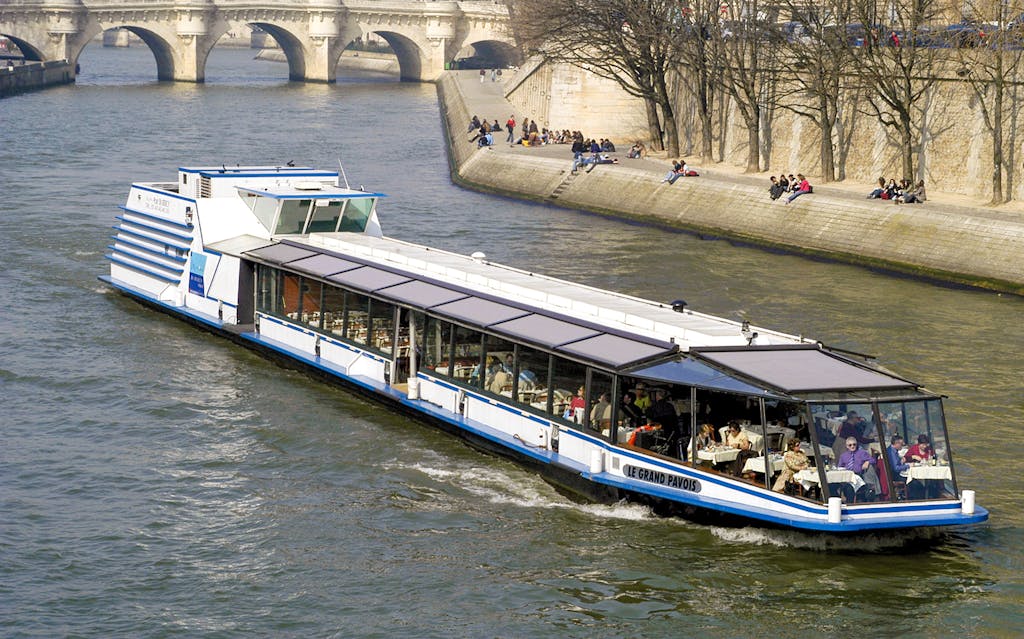 La Marina Lunch Cruise – French Cuisine
Includes Wine
Adult
£
49.97
Child
£
30.15
Highlights
Enjoy a leisurely cruise along the beautiful River Seine.
Experience authentic French cuisine.
You can choose to order from a vegetarian menu or get special dishes for your child from the children's menu.
Why You Shouldn't Miss This
Flowing through the heart of Paris, the river Seine inspired French philosophers, painters, and novelists alike. Like most great cities, the river that flowed through it was a major contributor to its development. To this day, it continues to be one of the primary sources of water for Paris and also serves as the important commercial spine of the city.
There are 32 magnificent bridges over the river, each seeming more splendid than the other. The iconic Notre-Dame Cathedral and the Louvre can be seen from the river. You will see many other places in the city, which have been immortalized by various books and movies, like the Grand Palais and the Conciergerie.
Your Experience
For a dazzling city with far too much to see in a day, the Lunch Cruise at La Marina does a good job of showing you many of the city's legendary monuments and places from a whole new perspective in a relatively short period of time. You can enjoy a full-course meal as you glide below beautiful bridges and fabulous monuments. There are few experiences more gratifying than treating yourself to delicious French cuisine on a gorgeous boat as you drift past the Notre Dame Cathedral!
Book Tickets