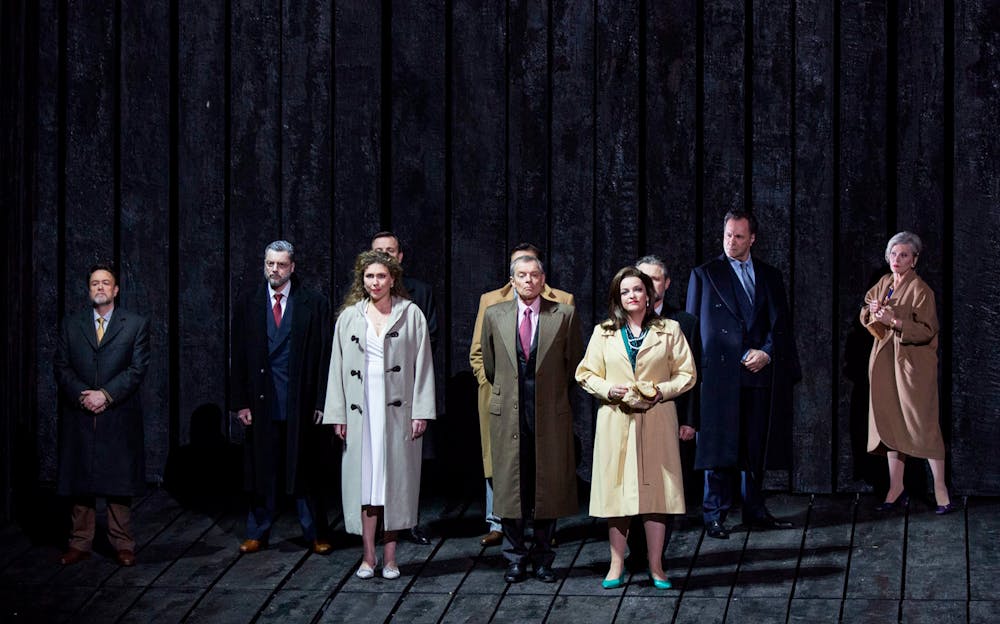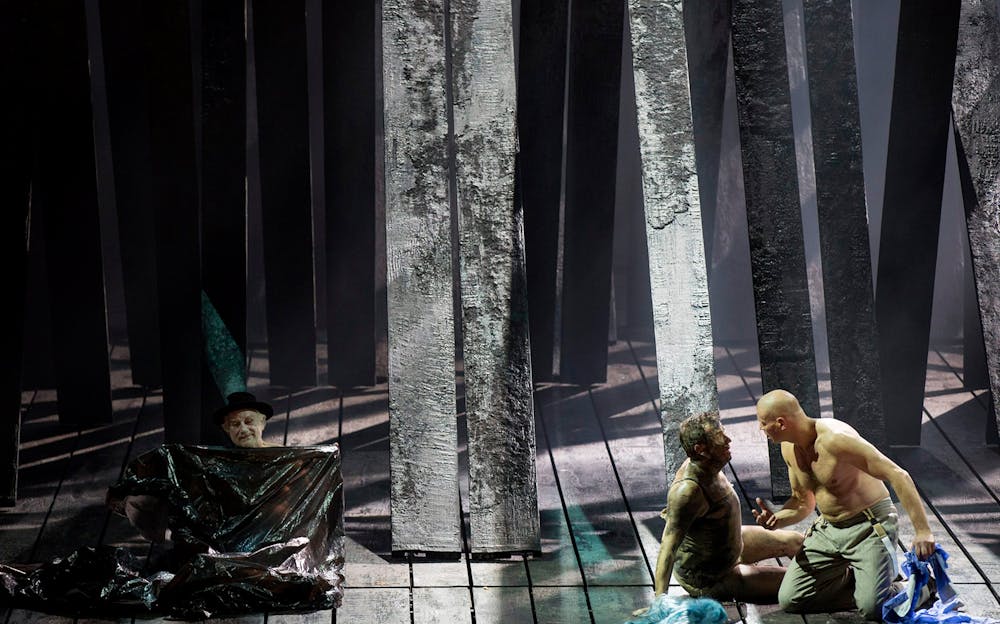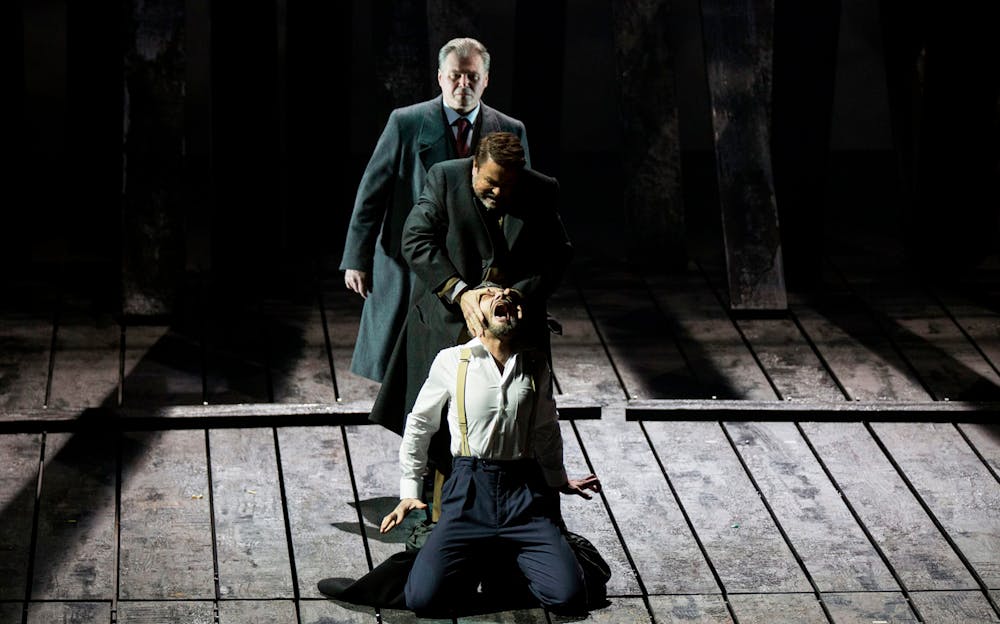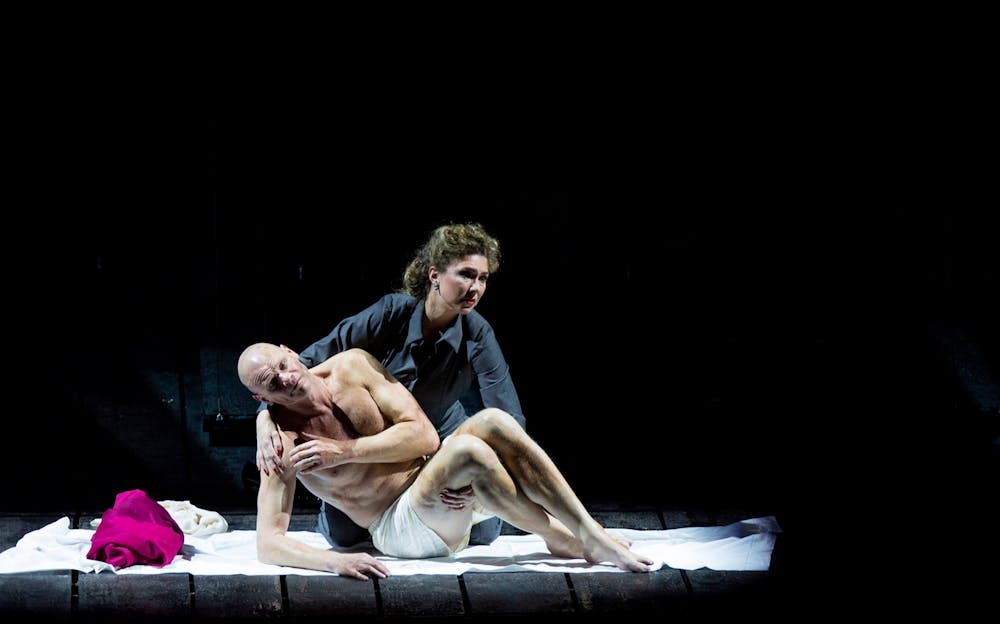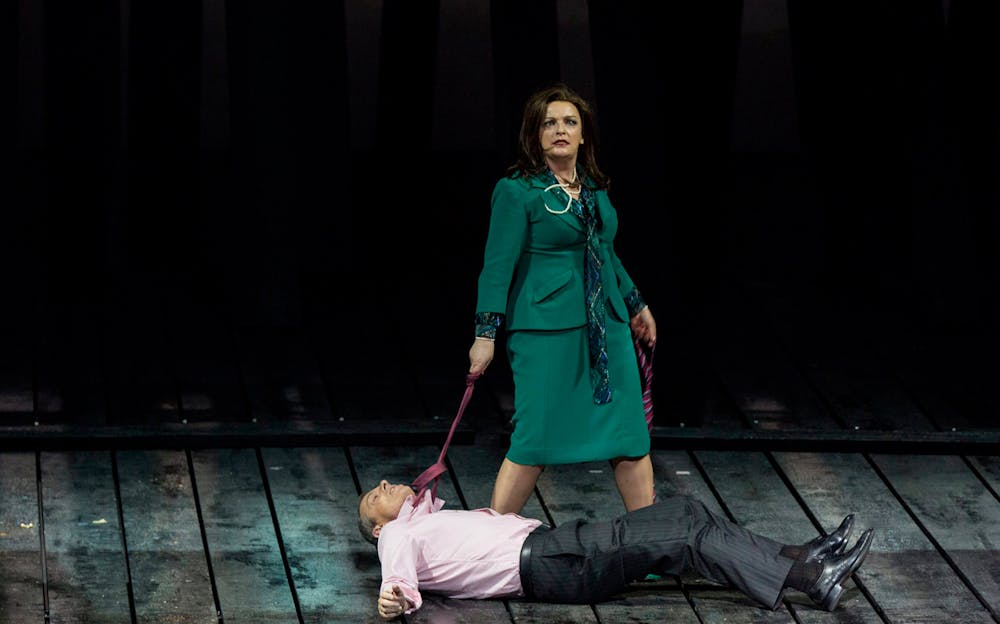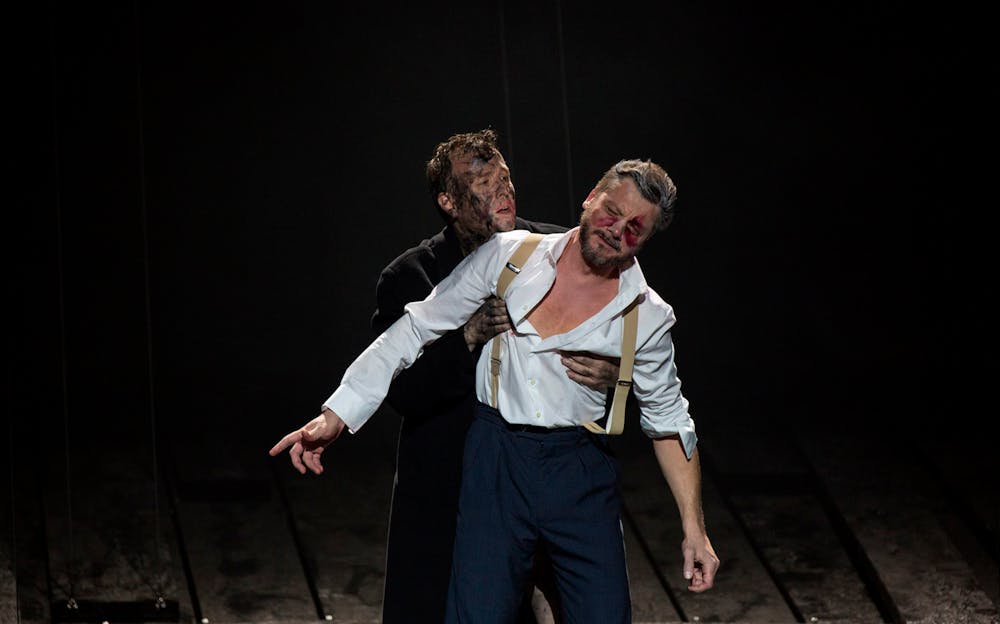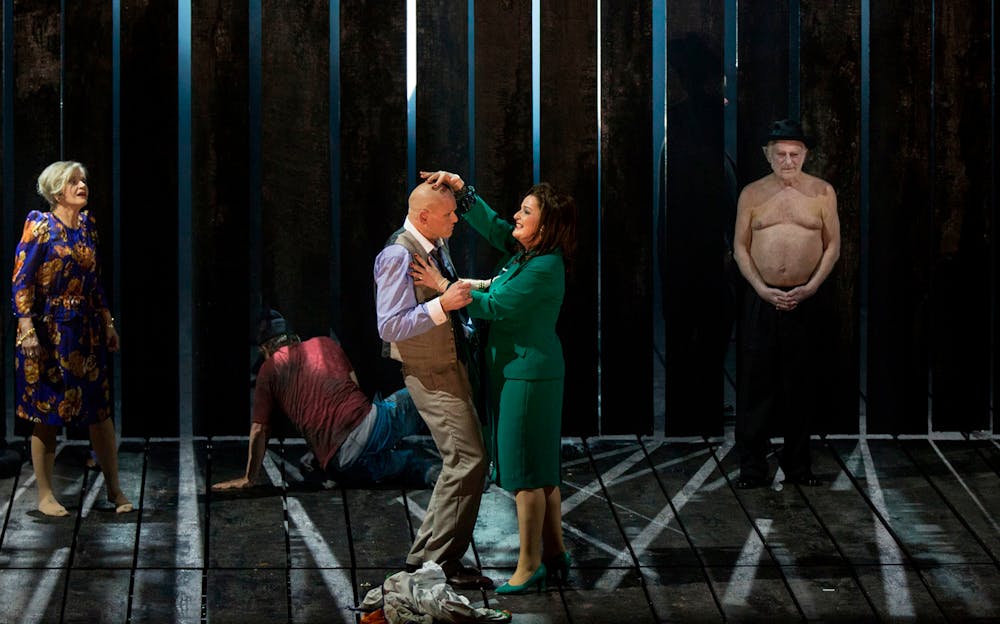 Lear
Available from
£
125.44
Why Watch King Lear
King Lear is one of Shakespeare's Great Tragedies, and it takes its place among his later, mature work, as a deeply reflective and personal story of a man coming to grips with his senility and mortality. King Lear, advanced in age and growing senile, bequeaths his kingdom to two of his three daughters after they flatter him to the high heavens. His third daughter receives nothing, because she will not fawn over him as her sisters do. However, Lear soon finds that his two daughters, who now hold all his wealth and power, treat him disrespectfully, which drives him insane. He reconciles with his third daughter Cordelia, but tragedy soon befalls the duo. This work explores human interconnections like no other work of dramatic art. Small wonder that George Bernard Shaw once wrote, "No man will ever write a better tragedy than Lear."
The Show
King Lear is a challenging work to adapt for opera, and this herculean task had been attempted at by many composers over the years. The baritone Dietrich Fischer-Dieskau, who wanted to play the titular lead, turned to Aribert Reimann who initially declined the mammoth undertaking. But in 1975, when Munich's Bayerische Staatsoper approached him with the same task, he finally agreed to take up the challenge of composing this goliath of an opera. His rendering, with its sombre orchestral timbres and highly nuanced vocal lines, depicts the violence of human relationships. With this new production from Calixto Bieito, you can watch as the characters are stripped bare, and the true extent of an old man's solitude can be felt. Heartbreaking and relatable, Lear will give you something to chew on for days after.
Good For
Lovers of Opera | Fans of Shakespeare
FAQ
Know Before You Go
Show Details

The show is available on the 7th of December 2019
Show Timings
Saturday 7:30 PM
Duration
2 hours 50 minutes with one interval
Cast
König Lear : Bo Skovhus
König von Frankreich : Gidon Saks
Herzog von Albany: Andreas Scheibner
Herzog von Cornwall : Michael Colvin
Graf von Kent : Kor-Jan Dusseljee
Graf von Gloster : Lauri Vasar
Edgar : Andrew Watts
Edmund : Andreas Conrad
Goneril : Evelyn Herlitzius
Regan : Erika Sunnegardh
Cordelia : Annette Dasch
Narr : Ernst Alisch
Bedienter : Luca Sannai
Ritter : Lucas Prisor
Music By
Aribert Reimann
Directed By
Calixto Bieito
Language
German with French and English surtitles
ADDITIONAL INFORMATION
It is forbidden to photograph, film or record the show.

Audience
Suitable for ages 16+
Seating
Palais Garnier has a seating capacity of 1900
Outside Food
It is forbidden to consume food and / or drinks in the theater.
Dress Code
Smart and casual wear is recommended. Keep in mind, the theater is air conditioned throughout the year and can get a bit chilly.
Strict Cancellation Policy
This experience cannot be cancelled, amended or rescheduled.
You will receive an email confirmation along with your mobile voucher shortly. You need to print your tickets and exchange them at the Box Office of Palais Garnier about one hour before the performance. You will need to display a photo ID to collect your tickets.