Search cities, movies, categories + events...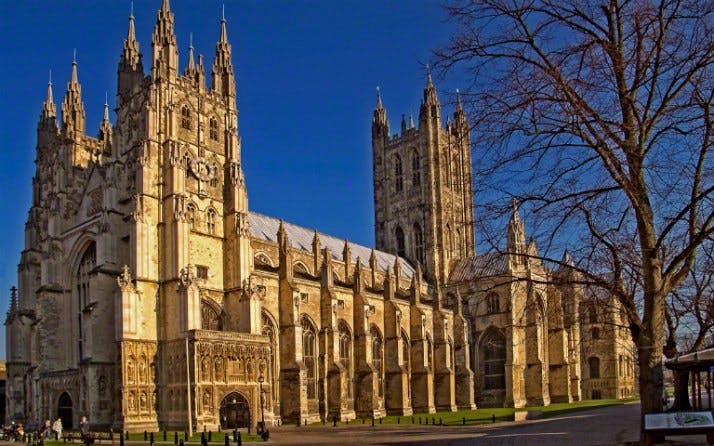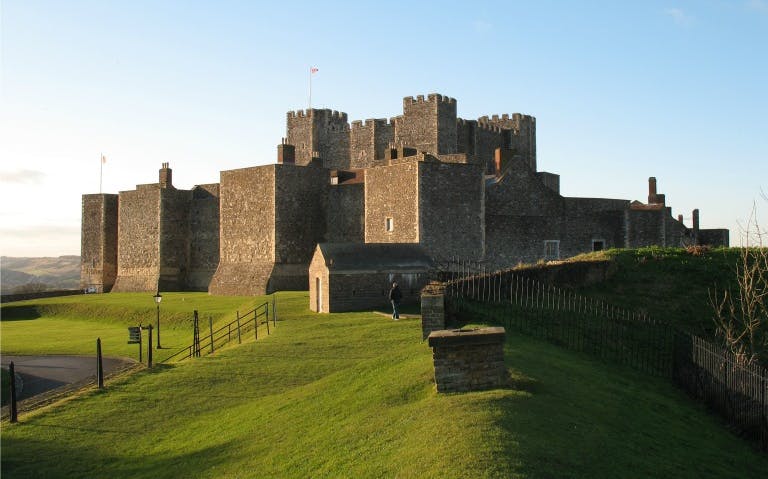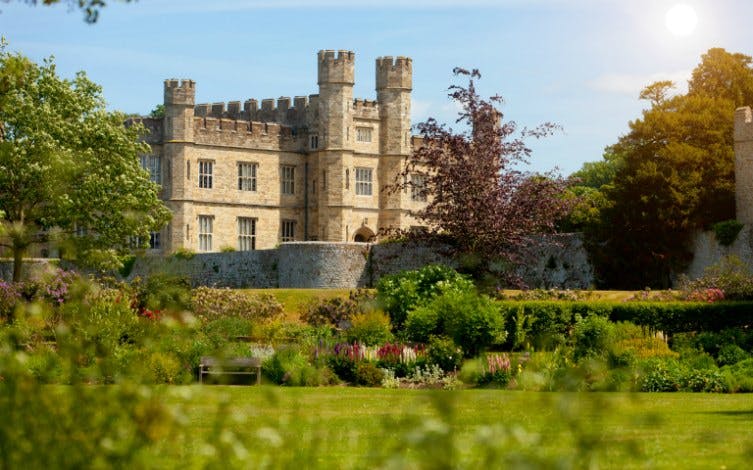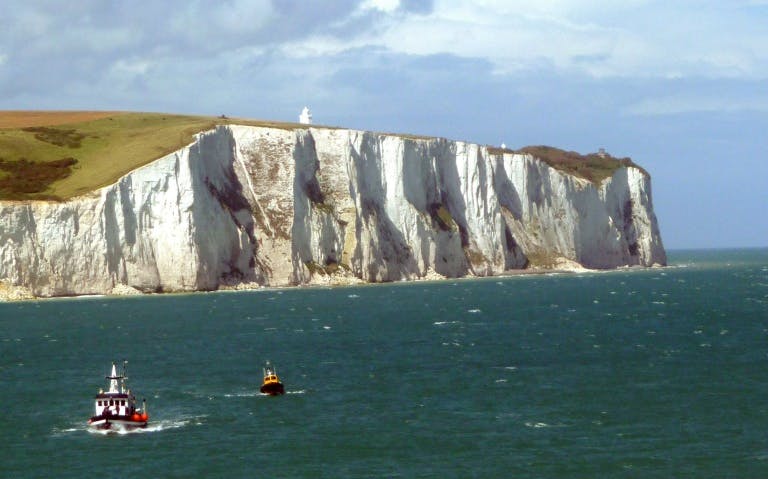 Your Experience

Once you arrive at the meeting point, you will board your luxury coach along with your tour guide and head to the beautiful Leeds Castle, set on a sprawling estate of grassland with it's own lake. Your guide will regale you with the history of the castle during your private visit and tell you stories from a time when the castle was a haven for royals away from the bustle of London. You can even stop by for a glass of mead at the newly renovated Gatehouse! You will then depart for the medieval city of Canterbury, the setting of many works of literature but most famous for once being the centre of English Christianity. Step into the lofty cathedral and marvel at the architecture of the historic structure as the light filters in through the many colorful stained glass windows.
Enjoy a delicious lunch that will save you much time and trouble as you set off to Dover. The cliffs of Dover have held of many an invasion and have withstood them all, looking no worse for the wear. Admire the breathtaking view from this stretch of the coast before a quick stop at Dover Castle, always fun for movie buffs since it was once the replacement for the Tower of London in a major Hollywood feature film. After Dover, you will make your way to Greenwich, home to the Old Royal Naval College designed by Christopher Wren and many fascinating stories besides. Finally, to end the day, embark on a calm, relaxing boat ride on the river Thames, admiring the Tower of London and St. Paul's Cathedral on your way before disembarking at Embankment Pier. Just to round off your experience, you may depart on a fun walking tour to see the sights of London in a different way. Choose between a Royal Walking Tour, on which you will learn many things about the enigmatic royals or a Beatles Walking Tour, much beloved by music lovers. Your walking tour can be taken at any time during your stay.
Know Before You Go

Timings

This tour departs from the meeting point at 8:00 AM every Sunday, Monday, Wednesday and Friday.
Tour Duration

This tour lasts approximately ten hours.
Transport

You will be travelling in a small, AC bus which will depart from the meeting point. Please enter a valid phone number at the time of checkout for operational reasons.
Getting There

The meeting point for this tour is situated at the Golden Tours Visitors Center Victoria.
Walk from the tube station towards Victoria coach station (in the opposite direction to), Buckingham Palace. Before you reach the coach station, you will see the 'Colonnade Walk' on the left. Enter the walkway and turn left at the Subway sandwich store; the visitor centre is behind the fountain.
Moderate Cancellation Policy

You may cancel up to three days in advance for a full refund.
Book Tickets