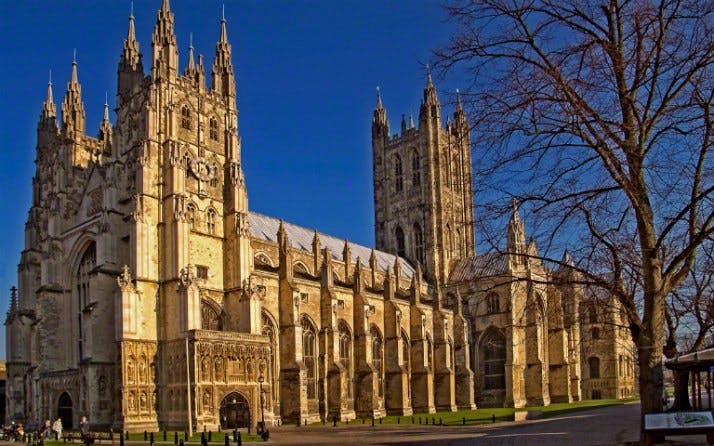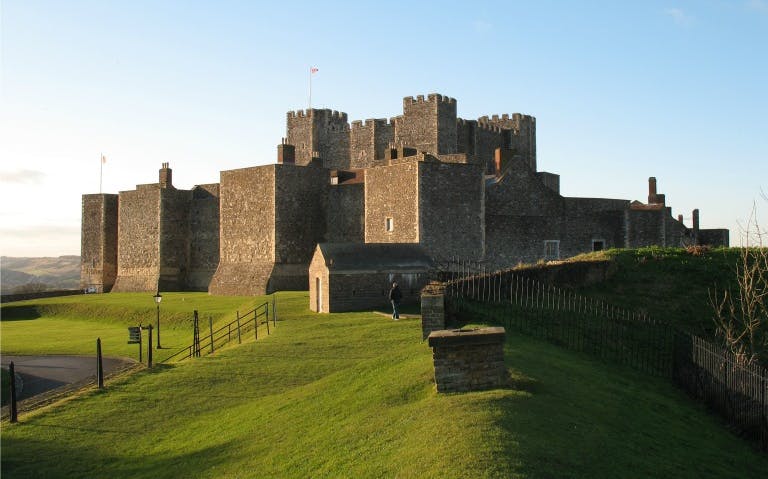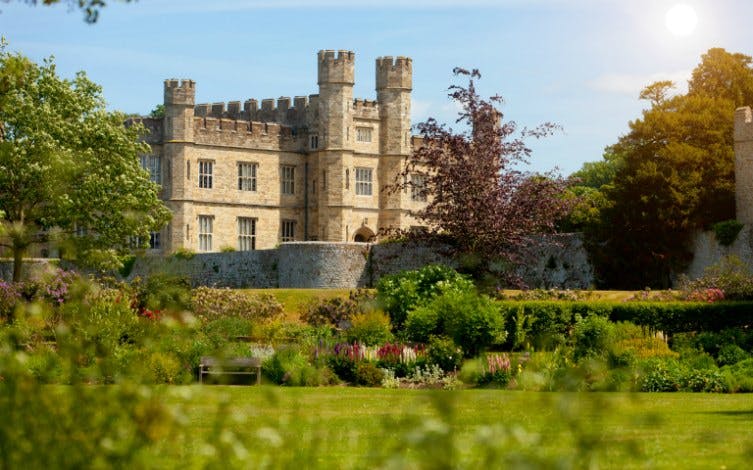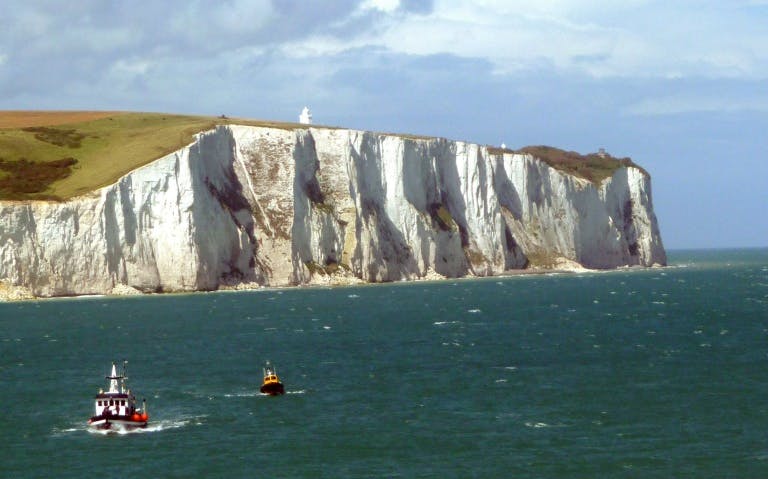 Leeds Castle, Canterbury, White Cliffs of Dover and Greenwich River Boat Ride
Highlights
Enjoy a private visit to Leeds castle with a tour guide
Admire the Gothic architecture and stained glass windows of the oldest cathedral in England, Canterbury Cathedral
Have lunch on the go to save time for more sightseeing!
Stop at the coast to admire the white cliffs of Dover
Head to Greenwich, a World Heritage site
Enjoy a boat ride on the river Thames
Leeds Castle, Canterbury, the White Cliffs of Dover and a Greenwich river boat ride with one ticket!
Some things in life tend to be surprising, just like the above-mentioned combo tour package. Enjoy four amazing attractions with a single ticket! With this full-day tour package, you maximise your budget and time. Start by visiting Leeds Castle and end the day with a beautiful sightseeing cruise along the River Thames.
Take a day trip to explore England's top attractions!
Reach the meeting point, the Golden Tours Visitors Centre Victoria, to meet your tour guide. The tour starts at 8:00 AM every Sunday, Monday, Wednesday and Friday. It lasts for approximately ten hours. Board the luxury coach and journey to Leeds Castle, located 8 km southeast of Maidstone in Kent. The castle stands on islands surrounded by lush grasslands in a lake formed by the River Len. Stop at the newly restored Gatehouse and grab a fresh glass of mead before leaving for the historic city of Canterbury. If you are a literature enthusiast, you likely know about the city's inspiration behind many world-renowned works.
Relish a delectable lunch while you head to Dover, whose cliffs have faced and withstood several invasions throughout history. Enjoy the breath-taking views from the coast then make a quick stop at Dover Castle. Did you know, this castle was a replacement for the Tower of London in mega Hollywood movies like Avengers: Age of Ultron? Cool, right?
Afterwards, you will make your way to Greenwich. It is home to the Old Royal Naval College designed by Sir Christopher Wren and holds many remarkable stories. Finally, your day comes to an end on a relaxing boat ride on the River Thames. Admire iconic landmarks like the Tower of London and the London Eye before alighting at Embankment pier.
Immerse yourself in history
Your guide is experienced and well-versed about all the major attractions. In Leeds Castle, you get a private tour where the guide tells stories from a time when the castle was a sanctuary for royalty, away from the capital's bustle. Leeds Castle has stood on this site ever since 1119. Learn more about how it was only a stone stronghold Rover de Crevecoeur built as a military post when Norman forces were taking England by storm.
Marvel at the stained-glass windows and Gothic architecture of Canterbury Cathedral, the oldest cathedral in England. Discover its historical significance before touring the spectacular cliffs of Dover. The rich naval history of Greenwich, a UNESCO World Heritage Site, leaves every visitor awestruck. Indulge yourself in further history about the backgrounds of the beautiful landmarks as you pass by them on the boat ride.
You can also choose to round off your experience with a walking tour of the capital. Opt for a Royal Walking Tour to learn about the royal family, or a Beatles Walking Tour if you love music.
Enjoy every moment of your tour from Leeds Castle and Canterbury to the White Cliffs of Dover and the Greenwich riverboat ride. Get your tickets and head out today!
Includes
Luxury coach
Tour Guide
Lunch pack
Private Entry to Leeds Castle
Exclusive Mead Tasting
Entry to Canterbury Cathedral
Thames Boat Ride
Walking Tour
Additional
Tour Times

This tour departs from the meeting point every Sunday, Monday, Wednesday and Friday at 8:00 AM.

Meeting Point

The meeting point for this tour is the Golden Tours Visitors Center Victoria.

Walk from the London Underground station towards Victoria coach station (signposted). Before you reach the coach station, you will see the 'Colonnade Walk' on the left. Enter the walkway and turn left at the Subway sandwich store; the visitor centre is behind the fountain.

Duration

The tour lasts approximately ten hours.

Getting your tickets

You will receive email confirmation shortly after booking. Please take a printout of your voucher to the meeting point Fountain Square to redeem your physical tickets. Please note, your tickets are only valid for the day and time you've booked.

Cancellation Policy

You may cancel up to three days in advance for a full refund.