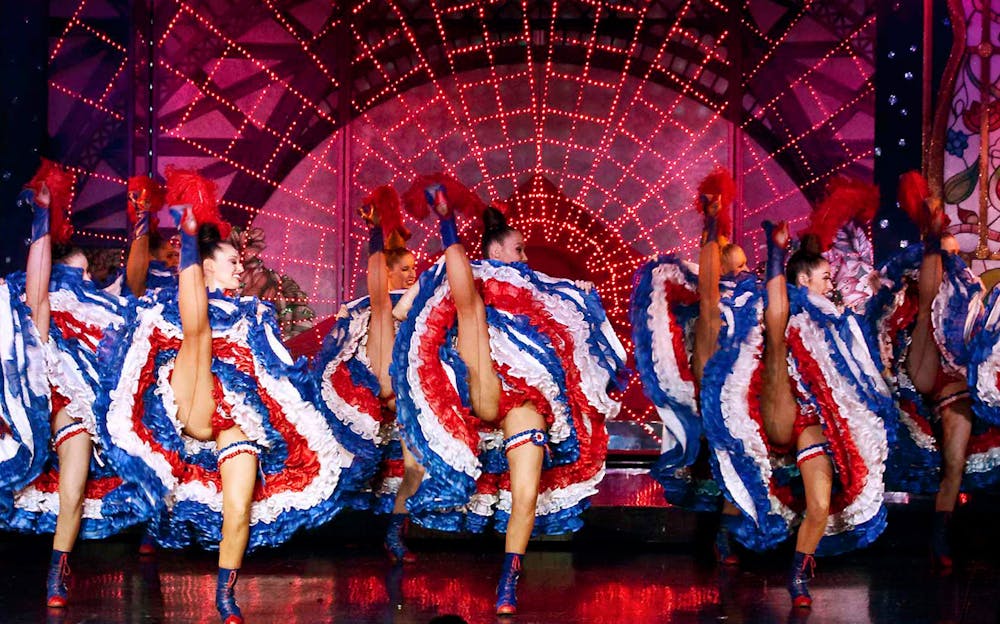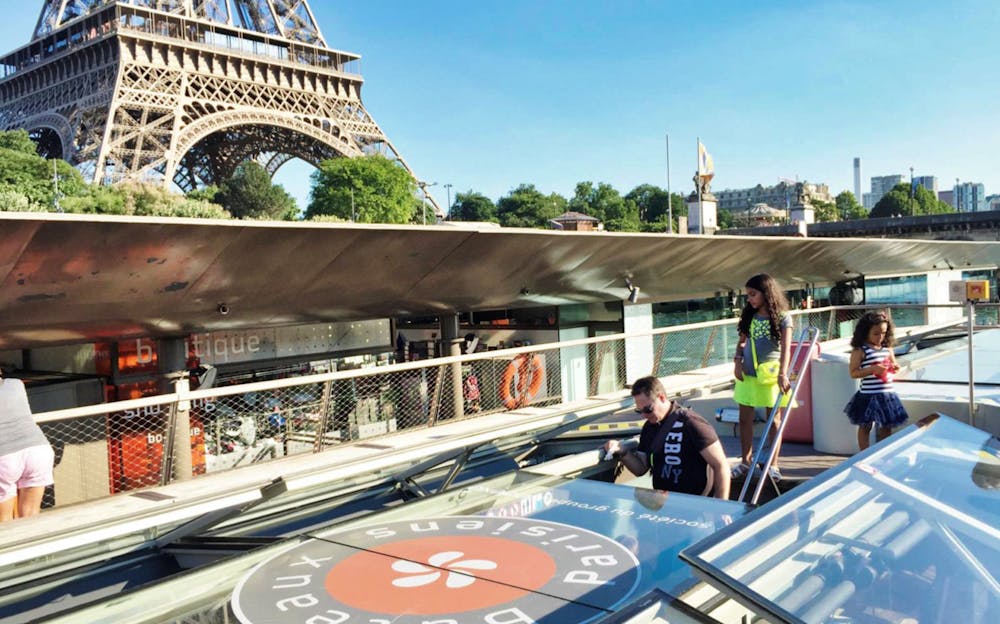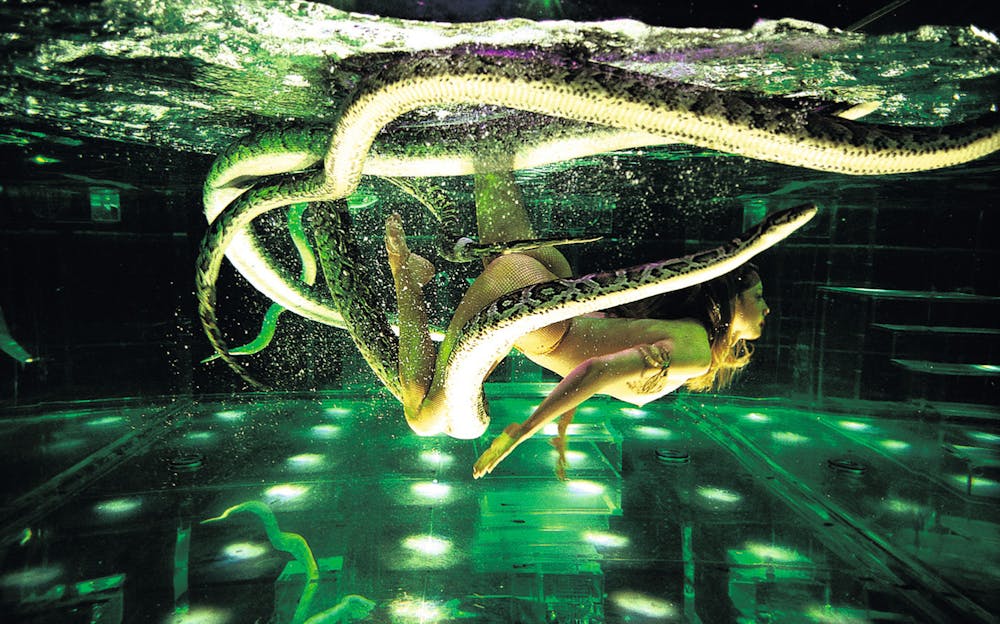 Moulin Rouge Cabaret and Cruise
Adult
£
115.05
Child
£
91.86
Highlights
Visit the world-famous Moulin Rouge in Paris and enjoy some of the finest Champagne in all of France.
Go on a cruise along the River Seine.
Witness views of some of Paris' most famous landmarks as you see the capital from a new perspective.
Have a great time at the Moulin Rouge Cabaret and Cruise the majestic Seine River
Paris is famous for a large number of monuments, museums and galleries it is home to. The rich culture and architecture are some more of its core attracting elements. There is so much here, you cannot help but become overwhelmed. However, there are a few things you must see. The Moulin Rouge Cabaret and Cruise combo are not to miss. One ticket, twice the fun! If you are a tourist exploring the beautiful city, these need to be in your itinerary. You save both time and money while enjoying Paris's best. The Seine River cruise shows you the capital from a fresh perspective. After the cruise, you will spend quality time watching jaw-dropping acts in the cabaret.
Sail down one of the country's most famous rivers
The Seine River extends up to 777 kilometres and is a crucial commercial water body in France. Most of its length is used for recreational cruising. When sailing, you will see iconic monuments of Paris, including the Louvre Museum, Notre Dame Cathedral, the Conciergerie, Musee d'Orsay and the Eiffel Tower. Seeing the attractions on a bus tour and a boat are two different experiences. Cruising through the Seine on a Bateaux Parisiens and getting intimate views of the city and its landmarks right from the heart of Paris is thrilling. An air-conditioned boat with an open terrace shows you the best of French architecture as you go under some of the bridges and see the magnificent cityscape from the capital's waters. With an audio guide of twelve different languages, learn all about the city and its history.
This is just the first part of the Moulin Rouge Cabaret and Cruise combo. Later, after an hour of witnessing Paris's unmatched beauty, make your way to the Rouge.
Visit the world-famous Moulin Rouge
The Moulin Rouge is one of the most famous cabarets in the world. Known for its vigorous set of performances and glorious stages, every moment spent here turns into an unforgettable bit of memory. Over 600,000 spectators visit the Rouge every year to watch sixty gorgeous Doriss Girls and other skilled performers who put up an unbelievable show not seen anywhere else. Feathers, rhinestones and sequins galore at the awe-inspiring cabaret.
More than 1,000 vivid costumes prepared by some of the city's best studios and breath-taking sets created by famous Italian artists make up a mesmerising ambience. For almost two hours, you will be taken by storm as you're served with jaw-dropping acts that will keep you from blinking. Also, a complimentary half bottle of champagne is more than enough to enrich your mood. Acrobatic shows, Cancan dance, colourful sets, drinks and luxury; everything packed in one, the Mouline Rouge is a must-visit in the capital of France.
Hence, the easiest way to make your Parisian night the best in your life is to book your ticket for the Moulin Rouge Cabaret and Cruise experience today.
Includes
Ticket for Moulin Rouge 11 PM Cabaret Show
Half a bottle of Champagne per person
Multilingual Audioguide (Seine Cruise)
Stewardess Services
Audioguide for children (Seine Cruise)
Additional
Timings

Moulin Rouge:
The show runs from Monday to Sunday at 11:00 PM and ends at 1:00 AM.

Seine River Cruise:
April to September – Departs every thirty minutes between 10:00 AM and 10:30 PM (Excluding 1:00 PM and 7:30 PM).
June to August – Runs every day of the week between 10:00 AM and 11:00 PM.
October to March – Departs once an hour between 10:30 AM and 10:00 PM (Excluding 1:00 PM and 7:30 PM).
On weekends, the cruise departs every thirty minutes between 10:00 AM and 10:30 PM.

How to get there

By Bus: Alight at stop Pyramides – Tuileries using buses 72, N11 and N24 or at Pyramides – Saint-Honore using bus 68.
By Subway: Get off at Tuileries using line 1.

Meeting Point for Moulin Rouge: Moulin Rouge 82 Boulevard de Clichy 75018 Paris.
Meeting Point for the Seine River Cruise: Bateaux Parisiens, Port de la Bourdonnais, 75007 Paris, France, Paris.

Getting your tickets

You will receive your tickets via email shortly after booking. Please display them on your mobile device along with valid photo ID at Paris City Vision's office to receive your physical tickets.

The Seine River Cruise ticket is valid for one year from the date of booking. However,  the Moulin Rouge ticket is only valid for the date and time of the booking.

Additional Information

Guests must dress smartly. Please refrain from wearing shorts, jeans, or tennis shoes. Please note, there is a mandatory paying cloakroom at the Moulin Rouge show.

Cancellation Policy

Tickets cannot be cancelled, amended or rescheduled.