Search cities, movies, categories + events...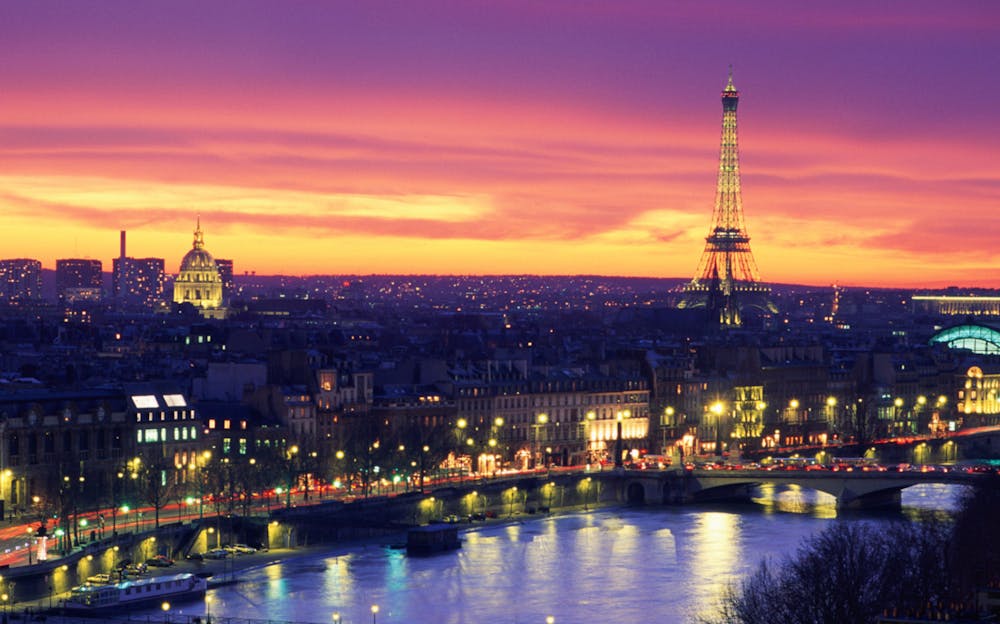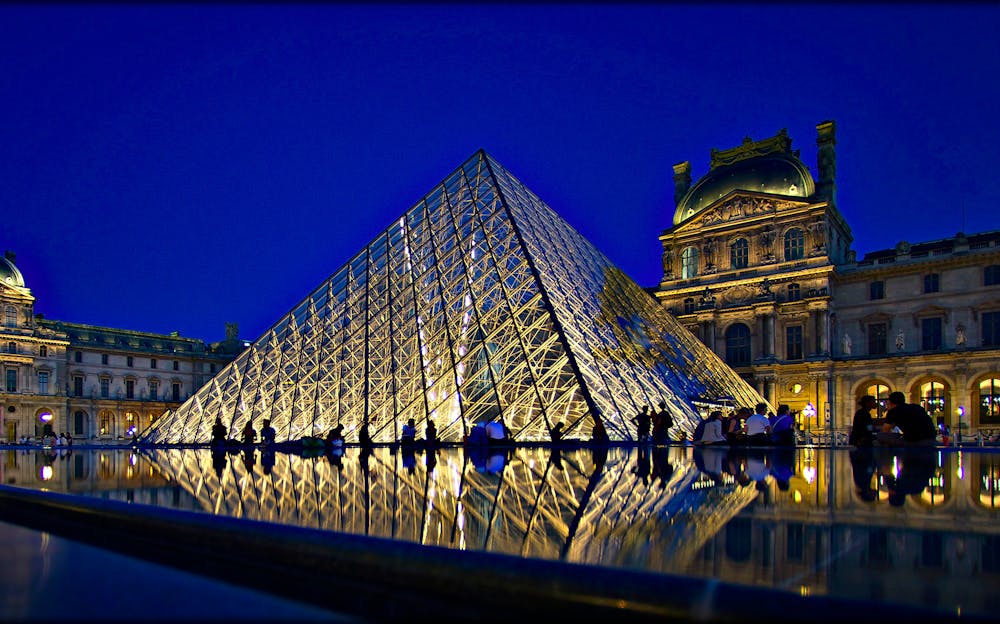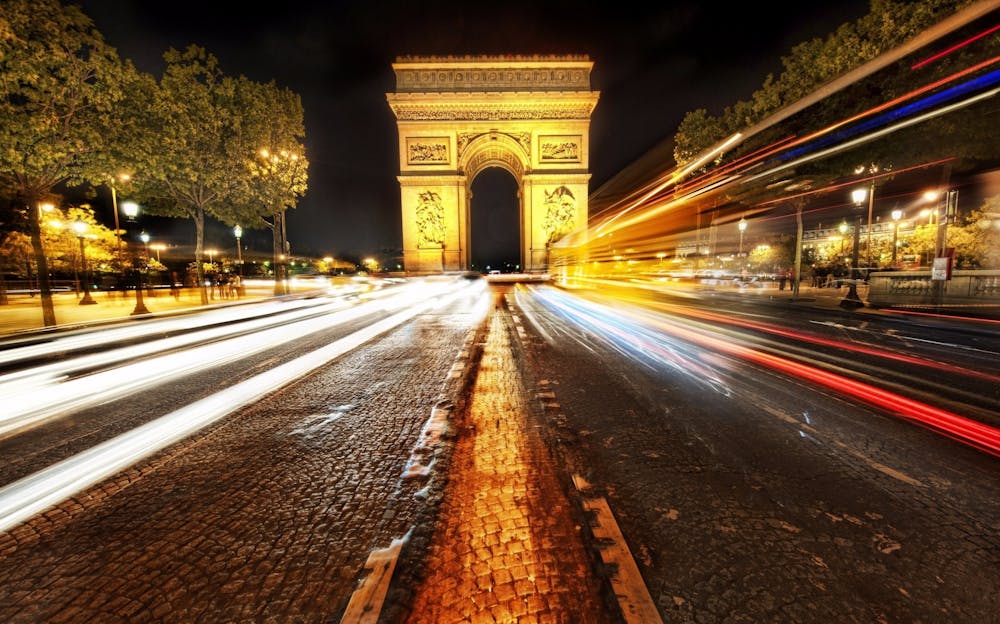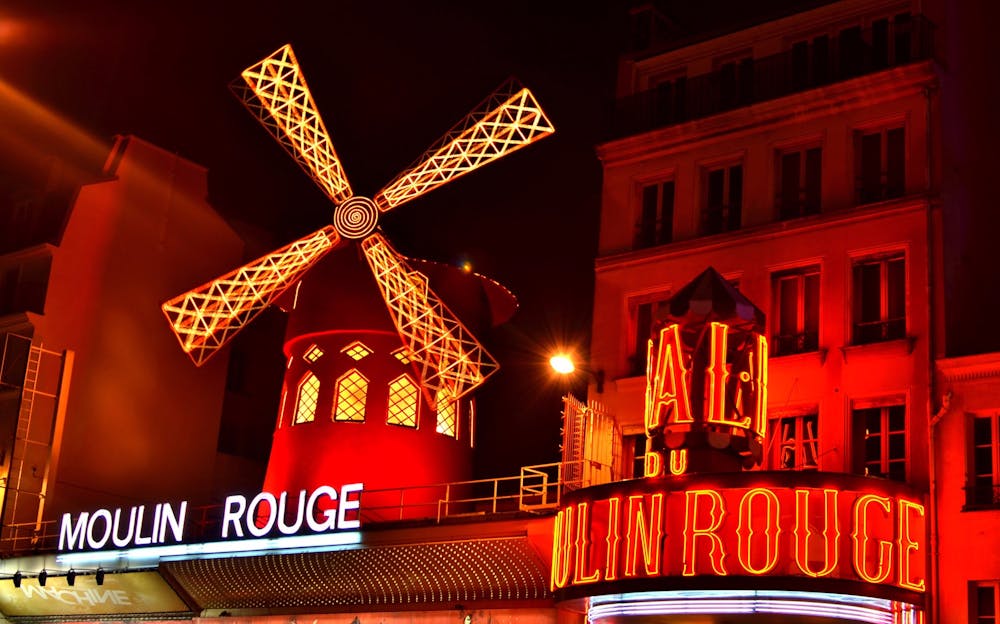 Why You Shouldn't Miss This
City Tour
A tour of Paris in an open-top, panoramic coach is an experience like no other. Paris, regarded as one of the most picturesque cities in the whole world, has a lot to offer to first-time visitors and residents. Take in the incredible architectural heritage, the stunning monuments and some of the most iconic sights all on this single bus tour including the Eiffel Tower, Champs Elysées, the Musée du Louvre, the Pantheon and many more sites. On this non-stop tour you will get to see not just the cultural and artistic riches of the city, but you will also get to experience the vibes and charming aura that radiates from the 'City of Lights' at night. Your tour will also have an onboard audio guide in multiple languages, allowing you to learn more about the city.
Moulin Rouge Show
Situated at the heart of the lively Montmartre district, the Moulin Rouge first opened its doors in 1889. Today, it attracts over 600,000 spectators a year! The fantastic "Feerie" cabaret review brings together an extensive troop of performers, including 60 Doriss Girl Dancers recruited from all over the world. Featuring costumes produced in Paris's most prestigious studios and stunning, colorful stage sets created by Italian artists, the cabaret is much more than just a show. Over the years, it has rightly garnered a legacy for world-class entertainment. Step into the world of rhinestones, feathers, and sequins for a truly enchanting experience!
Your Experience
City Tour
Get ready for a unique experience on this open bus tour that will take you through the city of Paris! Learn about the city's history and its monuments through audio guides with registered commentary on individual earphones. As you tour the illuminated monuments of the city, immerse yourself in its vibrant beauty and culture. Drive by incredible architectural marvels like the Vendôme Square, the Comédie Française, the Louvre Museum, the Eiffel Tower and many more! You will be treated to some truly unique panoramic views of the city on the open top bus while enjoying the brisk Parisian weather!
Moulin Rouge Show
Make your way to the legendary Moulin Rouge, 30 minutes prior to your show's start time. Upon entering the venue, an usher will show you to your seats. Enjoy a glass of champagne as part of your ticket.
Created by Doris Haug and Ruggero Angeletti, "Féerie" has been in production at the Moulin Rouge since 1999. Sit back and relax as you enjoy the 2-hour long show featuring talented performers from around the world. Be amazed by the exceptional routines and numbers set against the backdrop of an original musical score played and recorded by 80 musicians. With stunning stage sets and famous dance numbers such as the can-can, prepare to be blown away!
Know Before You Go
City Tour
Timings:
The tour begins at the Paris City Vision Agency and takes about 2 hours to complete.
General Information:
The tour will be conducted in an air-conditioned coach and is a non-stop tour.
The tour includes an audio guide with commentary in the following languages; French, English, Spanish, Italian, German, Portuguese, Japanese, Chinese, Russian, Korean and Dutch.
Moulin Rouge
Timings
Please arrive 30 minutes prior to the show. The entire duration of the show is 2 hours. The show commences at 9:00 PM and ends at 11:00 PM.
Seating
There are no pre-assigned seats at the Moulin Rouge. Seats will be allocated on a first-come-first-served basis. We recommend you arrive at least 30 minutes prior to your shows start time in order to get your desired seats.
Dress code
Smart attire is required to enter the Moulin Rouge. For men, a jacket and tie are appreciated, but not required. Shorts, flip-flops, sportswear, and sports shoes are not permitted. There is a cloakroom at the theatre where you can store your belongings.
Age restrictions
Children under the age of six are not allowed into the Moulin Rouge. Minors must be accompanied by an adult.
Rules and regulations
For copyright and security reasons, taking videos and photographs during the show is strictly prohibited. There will be professional photographers available if you wish to have your photograph taken for a souvenir.
Strict Cancellation Policy
This experience cannot be cancelled, amended or rescheduled.
Book Tickets