Search cities, movies, categories + events...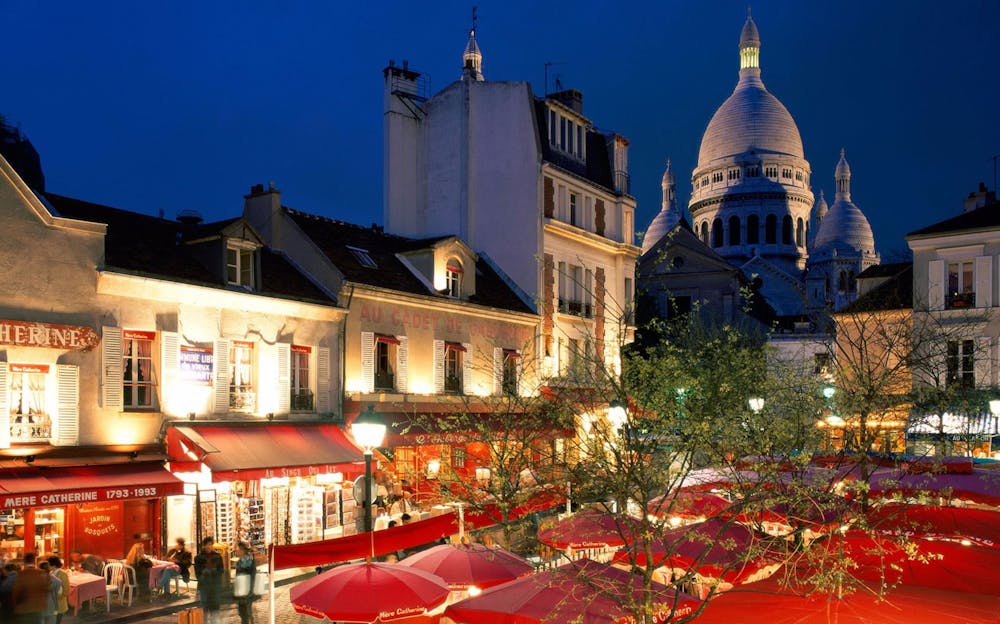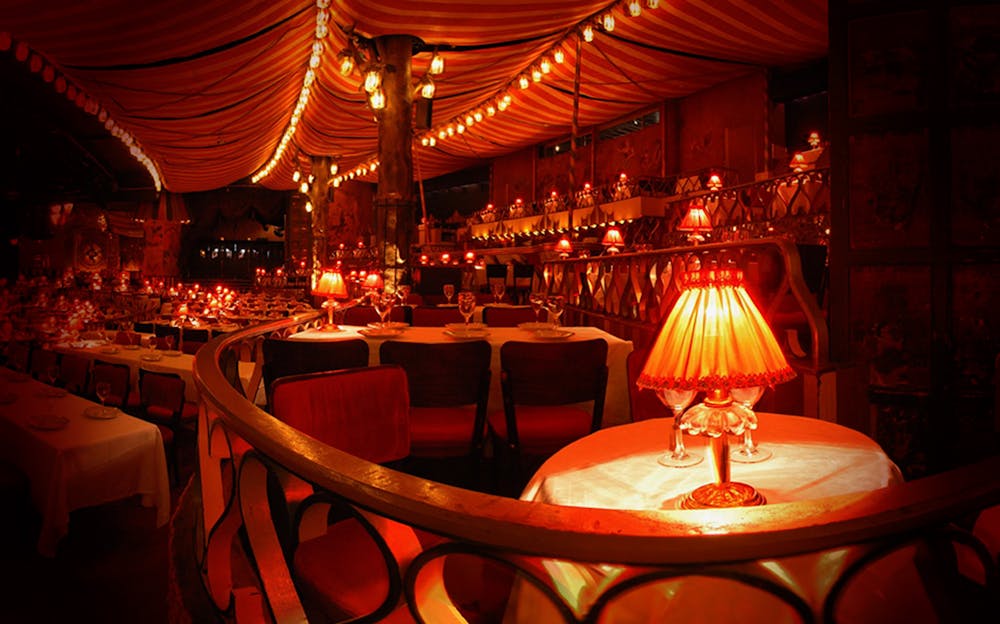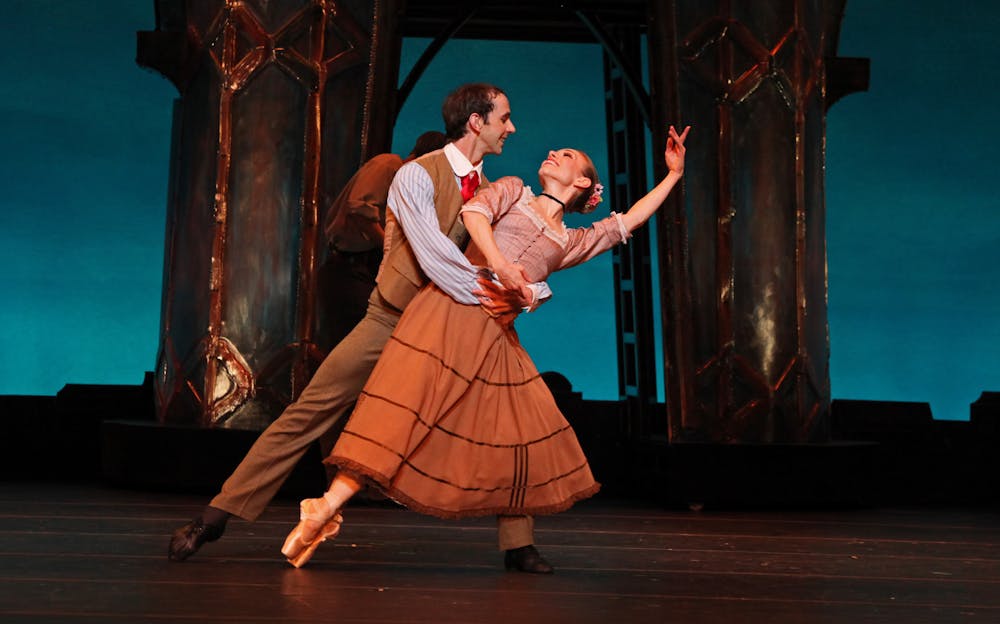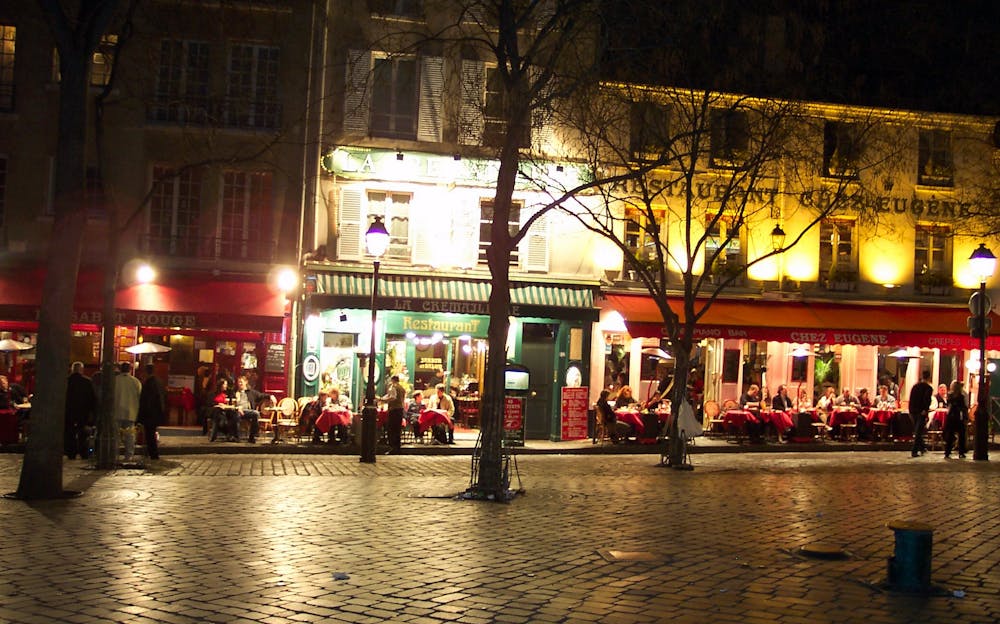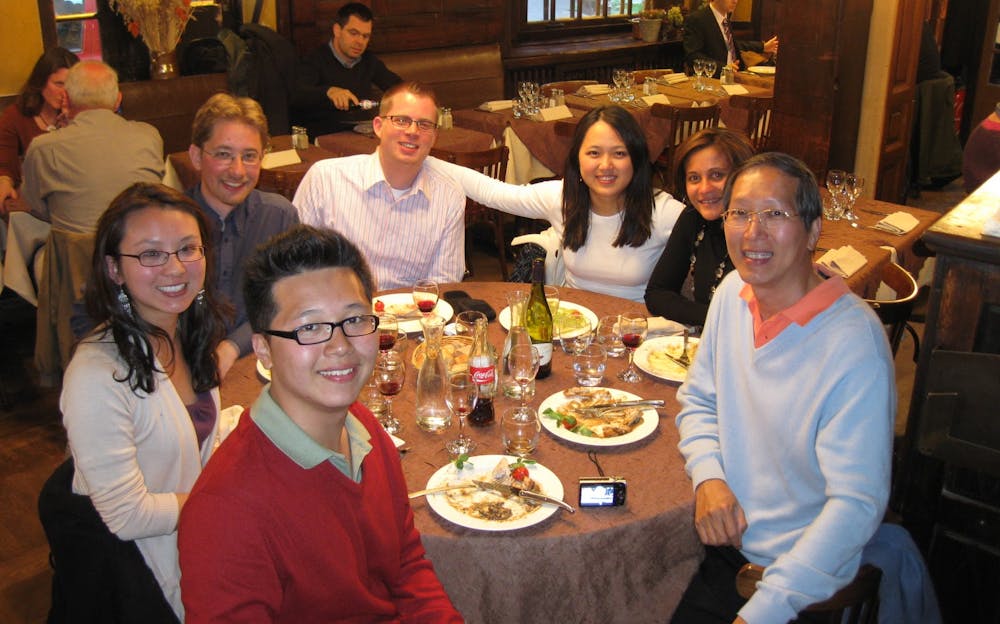 Your Experience
Once you reach the ParisCITYVision office, you will be taken on an air-conditioned coach to Montmartre. Montmartre is a neighborhood of Paris that has served as home to acclaimed artists such as Pablo Picasso, Vincent Van Gogh, and Claude Monet. It has also served as the setting for a number of famous films. As one of the older neighborhoods of France, Montmartre is filled with old-fashioned, yet charming houses and narrow streets. Your surroundings will remind you of a village in the 1800s, still steeped in its Bohemian roots.
Your guide will lead you to the Le Rouge Bis restaurant, where an extensive spread of Parisian delicacies await you. You can enjoy a filling dinner in an elegant setting with the famous big bay French windows providing a spectacular view of the Moulin Rouge cabaret. The club was established in the 19th century and continues to have the same decor. The name translates to Red Mill, and a red colored windmill can be still seen at this historic location.
After dinner, you will be taken to the entrance of the Moulin Rouge. With a troupe of almost a 100 performers, the show is one of the biggest attractions of the city. A series of incredible acts will follow that are guaranteed to take your breath away. The Doriss Girls and Doriss Boys will put up an unforgettable show, and you will admire their vibrant costumes and the marvelous sets for each of the performances sip on some fine champagne. After the show has ended, the agent will lead you to the coach, and you will be dropped back near your hotel.
Know Before You Go
Timings
The tour runs every day at 6:45 PM until October 2018. From November 2018, the tour will run only on Fridays and Saturdays at 6:45 PM. It will last approximately six and a half hours.
Dress Code
Formal attire is required to enter the Moulin Rouge. A jacket and tie is recommended for men. Shorts, flip-flops, sportswear and sports shoes are not permitted.
Restrictions
Children under the age of six will not be allowed in the Moulin Rouge. All minors must be accompanied by an adult.
For copyright and security reasons, taking videos and photographs during the show is strictly prohibited. There will be professional photographers available if you wish to have your photograph taken for a souvenir.
Strict Cancellation Policy
This experience cannot be cancelled, amended or rescheduled.
Book Tickets