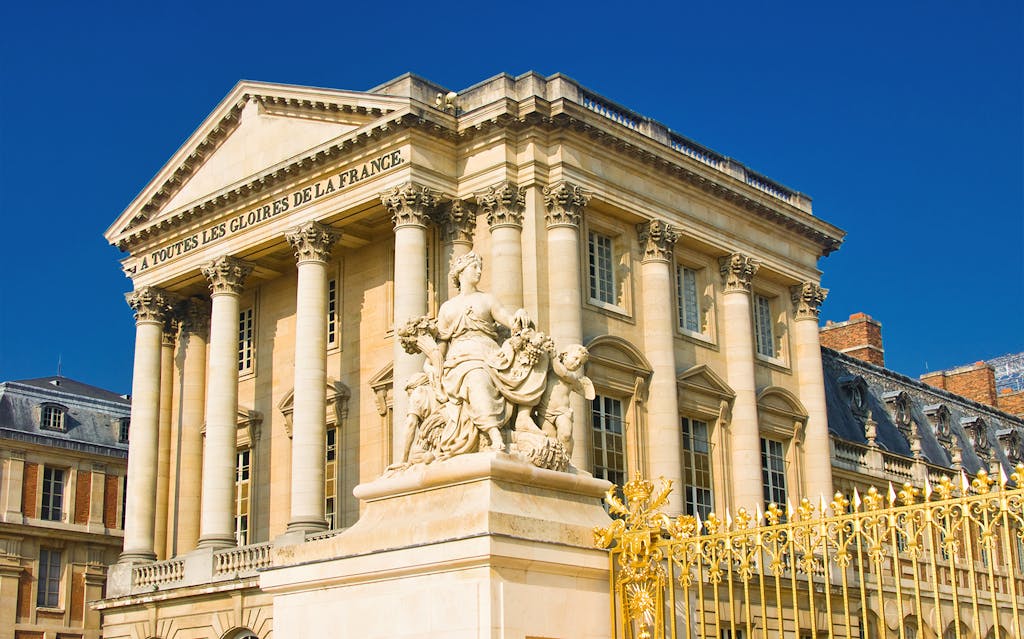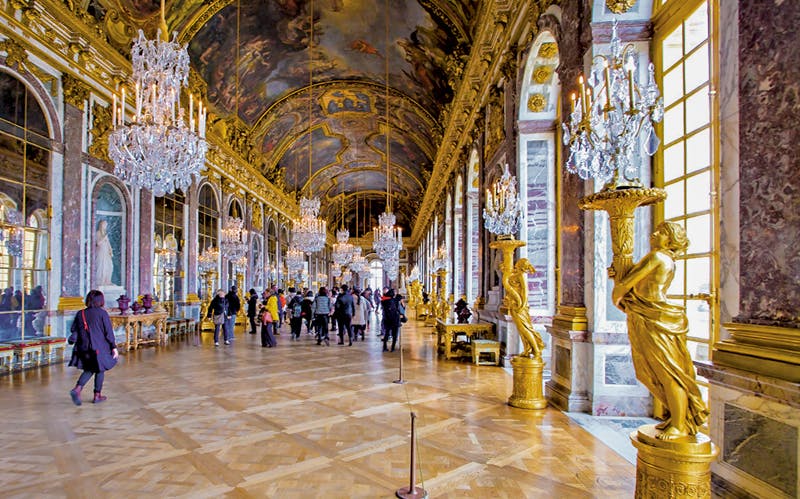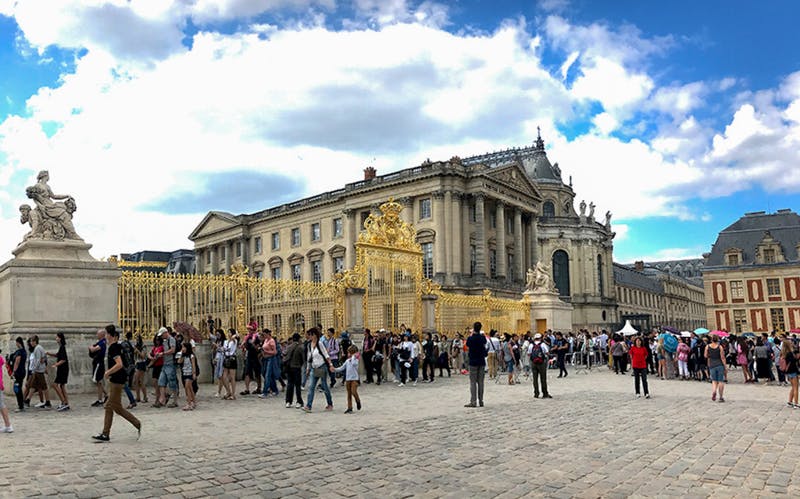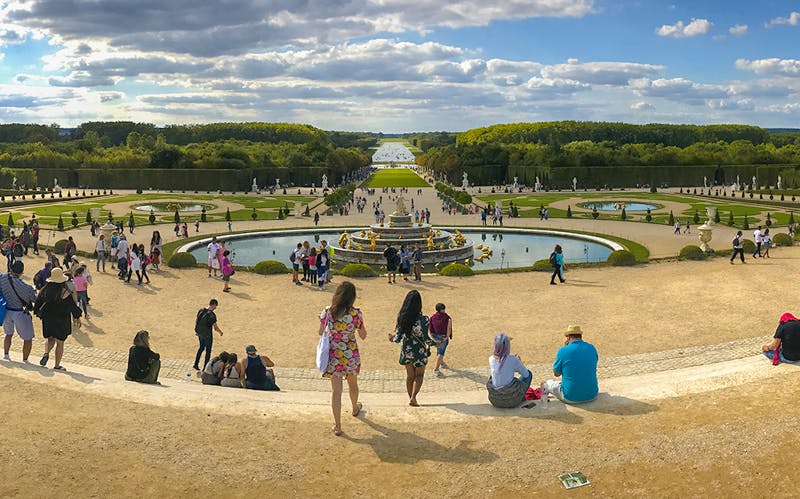 Palace of Versailles Guided Tour – 75 Minutes
| Skip the Line Priority Access
Adult
£
48.87
Child
£
31.72
Take Advantage of Skip the Line Tickets
The extravagant Palace of Versailles is one of the most exquisite remainders of 17th-century European artistry. It was once the primary royal residence of France before the French Revolution. Located 16 kilometres southwest of the country's capital, this UNESCO-listed property is accessible to the public. Just a couple of minutes away from the Palace, you will meet your friendly guide for a Versailles guided tour.
Buying on-site tickets requires you to stand in line twice – once at the ticket box office, where you will acquire your ticket, and then in the entry queue. Fortunately, you only need to pass the security check with your Priority Access pass. Once cleared, follow your guide inside to the Château de Versailles. Enjoy a guided tour of the most popular attractions within the Palace. Afterwards, you will also visit the Versailles Gardens and Park and the Carrosses Gallery. With over five hundred years of captivating French history, the Palace of Versailles is not only home to fantastic artworks but is a work of art itself.
Discover the Hall of Mirrors 
Start your tour by entering the deluxe State Apartments of the King and Queen. Learn interesting facts about the French Kingdom and get familiar with the magnificent ceilings and themed salons. After these, head to the spectacular Hall of Mirrors. It is a large gallery with 357 large arcaded mirrors designed to safeguard the fancy ceilings and walls from the smoke. The mirrors stand in such a way that the light coming from candles reflect brilliantly, lighting up the entire Hall. The massive ceiling is home to mesmerising paintings; glass chandeliers enhance their charm. The paintings are a series of 30 scenes portraying the early reigning years of Louis XIV. It is an experience the Versailles guided tour will never allow you to forget.
Walk 250 Acres of a Wonderful Landscape
After touring the interiors, head outdoors to admire the elegance of the property's splendid architecture. However, the Versailles Palace Gardens view offers an entirely different feeling. Spanning an impressive 250 acres, the Gardens continue to thrive even today. The plot accommodates 1,400 fountains and 400 sculptures. Walk the cobblestone grounds through the majestic French gardens and marvel at the beautiful Versailles fountains. Then, as you explore the Carrosses Gallery, go back in time while discovering sculptures, coaches, carriages and other relics that the French ruler left behind.
Approximately five million visitors come to the Palace of Versailles every year, and more than eight million people walk the gardens. With the Versailles guided tour, you will realise the estate's splendour, dipped in glorious French history. This attraction is a must-see for everyone! So grab your skip the line tickets and embark on a wonderful journey steeped in glorious French history and architecture.
Book Tickets