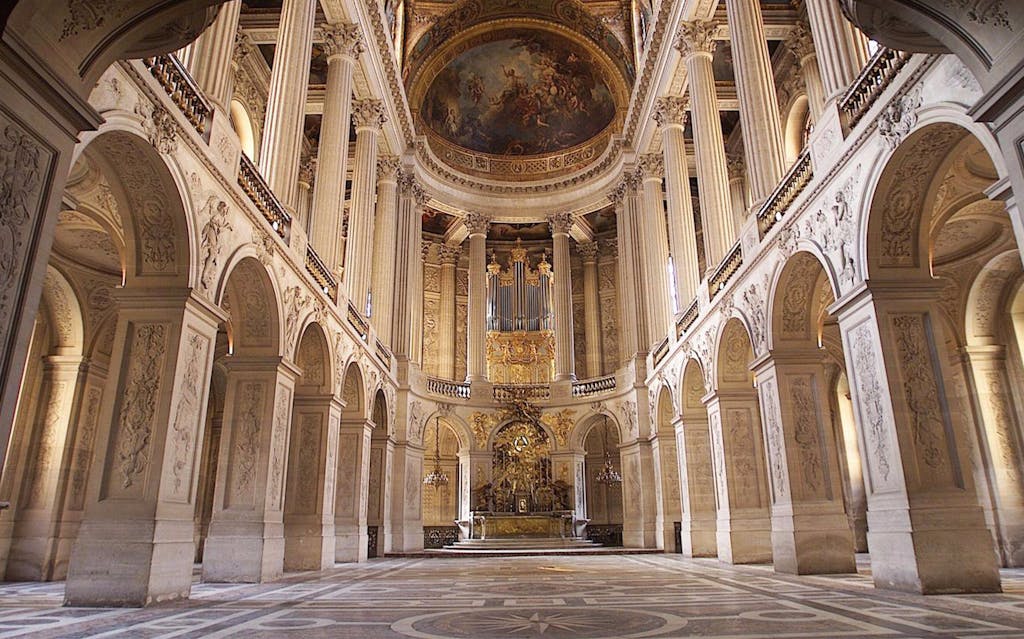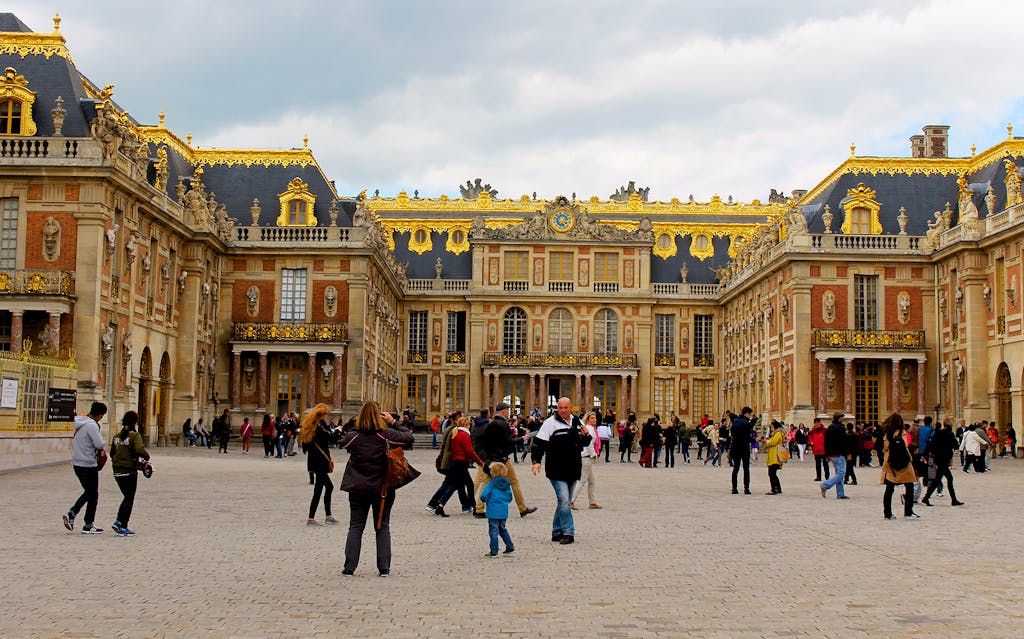 Palace of Versailles Tickets – Passport Entry
| Includes Audio Guide
Adult
£
53.15
Child
£
35.15
Discover an Enchanting Royal Residence with Palace of Versailles Tickets
The Palace of Versailles was the primary royal dwelling of France until the French Revolution began in 1789. It is located sixteen kilometres southwest of Paris in the region of Ile-de-France. The Palace is a UNESCO World Heritage Site now and you can visit it with the Palace of Versailles tickets. It is one of the finest 17th-century achievements of European artistry and was once the centre of political power for the country. You might also know the Castle as Château de Versailles. It receives approximately five million visitors every year.
The original residence was mainly a private haven and hunting lodge for Louis XIII and his family. Later, under Louis XIV, the Palace became a large complex encompassed by beautiful English and French gardens. The Palace of Versailles has an area of 800 hectares and consists of 700 rooms.
Explore the Palace and Learn its History
Your tour of the Palace starts by visiting the fancy State Apartments. By accessing the Castle, you will be able to learn about the French autocracy and get a peek at the gorgeous ceiling paintings and themed salons. On the ground level of the main building are the apartments of Queen Marie-Antoinette, the daughters of Louis XV, the dauphin and the dauphine. The first floor accommodates the luxurious rooms of the king and queen. The Palace of Versailles tickets also allows you to explore the Hall of Mirrors. It is a 70-metre-long gallery famous for its 17 large mirrors standing opposite the seventeen windows facing the garden below. The amazing painted ceiling is decorated with glass chandeliers. Painted on the ceilings are a series of thirty scenes that depict the early years of Louis XIV's reign.
Admire the Beautiful Grounds
Looking through the central window in the Hall of Mirrors, you will catch sight of the spectacular garden. It is a view you cannot miss, and you certainly don't want to skip a tour of the area. When you have finished touring the Castle's interior, make your way outside to bask in the splendour of the estate's jaw-dropping architecture and get a closer look at the symmetrical French garden. They consist of nice fountains discharging wonderfully still water, which expresses the power of the king over nature.
Creating the garden was no easy task and it required to be replanted once every hundred years to maintain its design. In the beginning, Louis XVI did so and the next replantation occurred during Napoleon III. In the late 20th century, a series of storms significantly damaged it and it had to be fully remade. Today, it proudly shows off its youthful appearance; just how it would have looked to the King himself.
So, by booking the Palace of Versailles tickets, you are treating yourself to the experience of a lifetime. Visit a royal castle, explore it from the inside and soak in the beauty of nature and architecture laced in captivating history.
Book Tickets