This packed, half-day tour will showcase the architectural splendors, history and magnificence of Paris. Along the Seine River, you can hop from one notable landmark to the other. Prepared to be spellbound as you visit the Notre-Dame Cathedral, the Eiffel Tower, the breathtaking Tuileries Gardens, Arc de Triomphe, and also enjoy a stroll across Champs-Elysées. Once you have taken in the undeniable beauty of the City of Lights, you can drop by the Louvre Museum. Here, acquaint yourself with the masterpieces produced through the centuries. Some of the highlights of the Louvre tour include Da Vinci's Mona Lisa, Winged Victory of Samothrace, Venus de Milo, and the stunning Michelangelo's Slaves. The experienced guide will also introduce you to the architectural significance of the Louvre itself and also touch upon its enchanting history. This is Paris decoded!
Highlights
A five-hour tour of Paris and the famous Louvre Museum
Stroll along the Seine River and take in the incredible sights like Notre-Dame, the Eiffel Tower, and the Arc de Triomphe
Includes
Tour guide
Skip the line access
Museum ticket - valid for one day
Lunch break (between Museums)
Transportation between Paris walk and the Louvre Museum
Additional
Getting your tickets

You will receive email confirmation shortly after booking. Please download your tickets to your phone and present it to your guide with valid photo ID.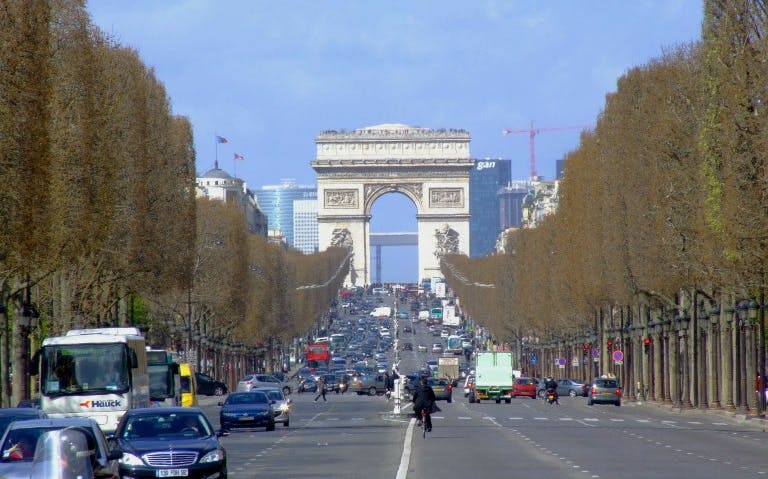 Book Tickets