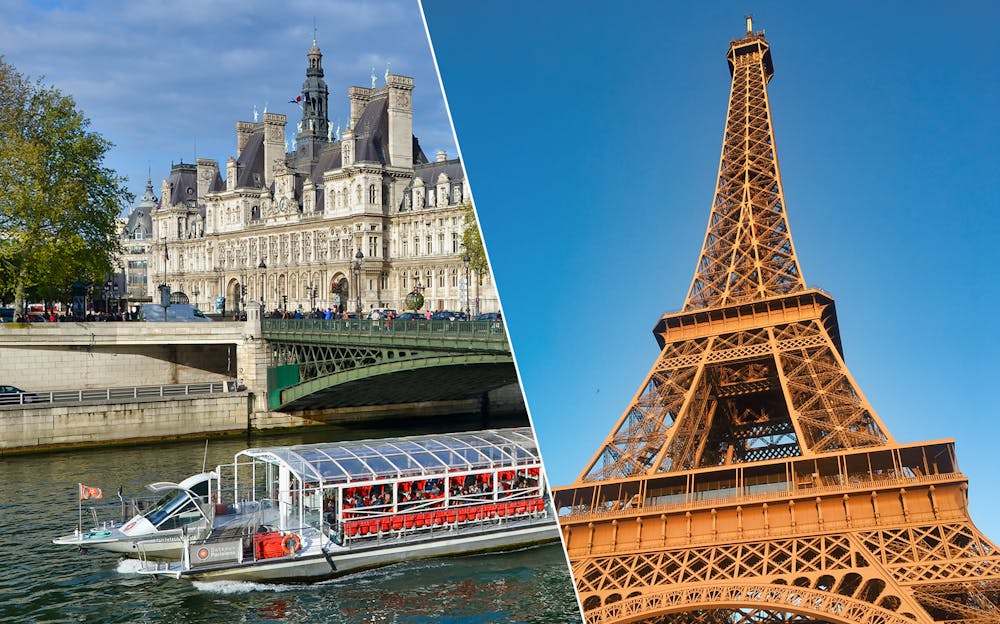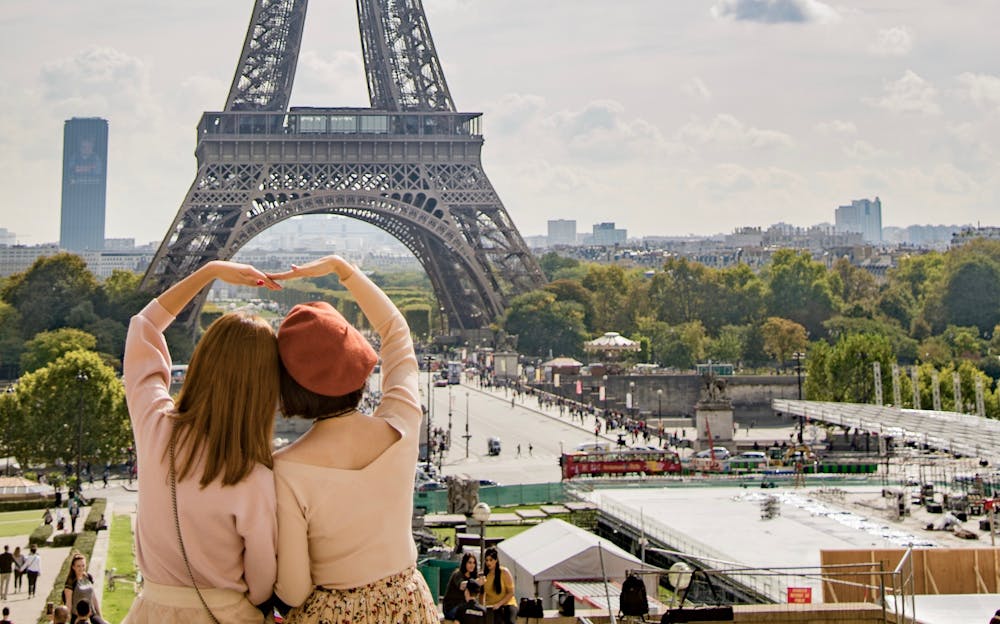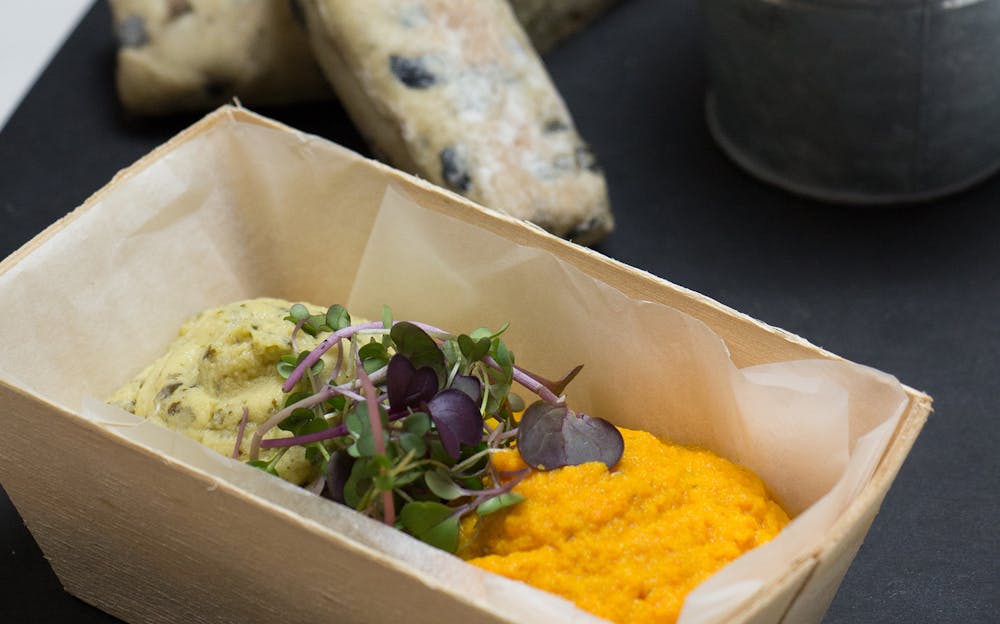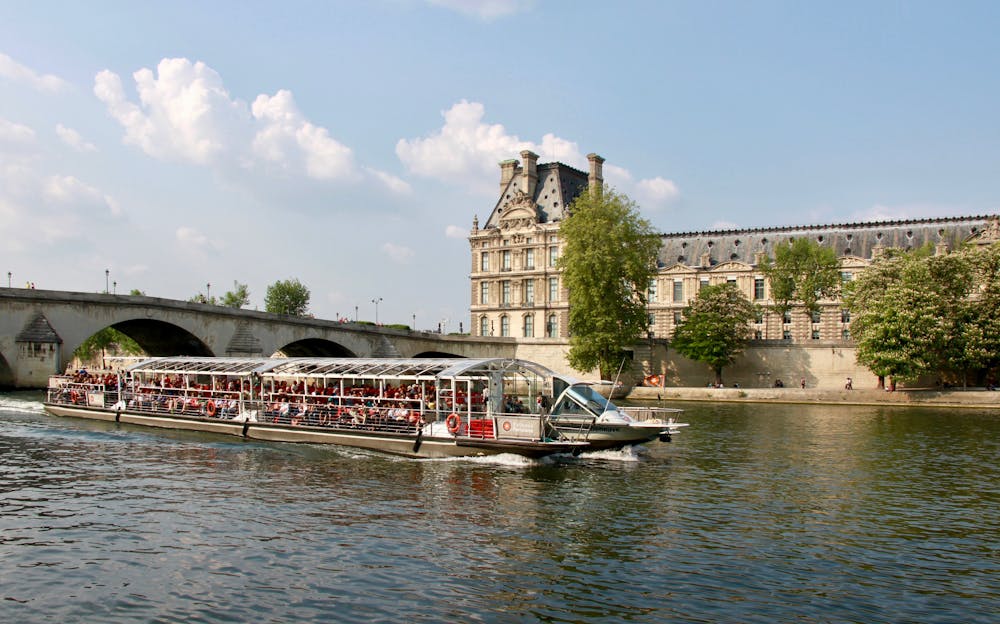 Paris In A Day: Eiffel Tower, City Tour & Seine Cruise
Adult
£
70.68
Child
£
70.68
Highlights
Discover Paris from your unique vantage point and see some of Paris' defining monuments - Place Vendome Square, Opera House, The Louvre Museum, Notre Dame Cathedral, Luxembourg Palace and Gardens, Orsay Museum, Place de la Concorde Square, Champs Elysees, Arc de Triomphe Paris, and the beautiful Eiffel Tower!
The ticket includes priority access and skip-the-line tickets to the 2nd floor of the Eiffel Tower, giving you the opportunity to get an unmatched, 360-degree view of Paris from the legendary tower.
Learn more about the city with an audio-guide with commentary in French, English, Spanish, Italian, German, Portuguese, Japanese, Mandarin, Russian, Korean, and Dutch.
The tour lasts for a period of about 4 hours.
You can experience the splendor of Paris at night by picking the 'Paris by Night' variant and touring the city after sunset.
Your Experience
Visit Many of Paris' Prominent Tourist Attractions
From Place Vendome Square to the Luxembourg Palace and Gardens, Paris has no shortage of beautiful sights to see. On this tour, you will stop at the Opera House, the Pantheon, the Orsay Museum, Luxembourg Palace, Palais de la Concorde Square, the Arc of Triumph, and the Invalides. Marvel at the expansive facade of the Pantheon, a neoclassical interpretation of the original Roman Pantheon. Admire the royal Luxembourg Palace and its lush gardens situated at 15 rue de Vaugirard. There is much to see and photograph on this extensive tour of Paris and its historical monuments.
Enjoy a Cruise on the Seine
The Seine flows through the heart of Paris and is lined on either side by fine French architecture. Clamber onto your opulent cruise boat and set off on a compelling cruise on the iconic Seine. The gorgeous city opens up before you as you glide past famous places such as the Louvre and Conciergerie. The boat offers a spacious terrace from which you can soak in the charming city. The cruise ends at the base of the Eiffel Tower.
Gaze at the Breathtaking Skyline from Atop the Second Floor of the Eiffel Tower
The Eiffel Tower is the most-visited paid monument and for good reason. It is a masterpiece of wrought iron built by the engineering genius Gustave Eiffel in the final quarter of the 19th century. With priority access to the elevator that takes you to the second floor, you will get an unparalleled view of the city and its charming surroundings. Your tour will end here.
Includes
Skip the line tickets to the 2nd floor of the Eiffel Tower
Tickets for an hour-long cruise on the Seine
Air-conditioned coach to visit all the attractions
Audio guide during the city tour
Night Tour of the city (Optional)
Excludes
Hotel pick-up and drop-off
Lift ticket access to the 3rd floor of the Eiffel Tower
Book Tickets