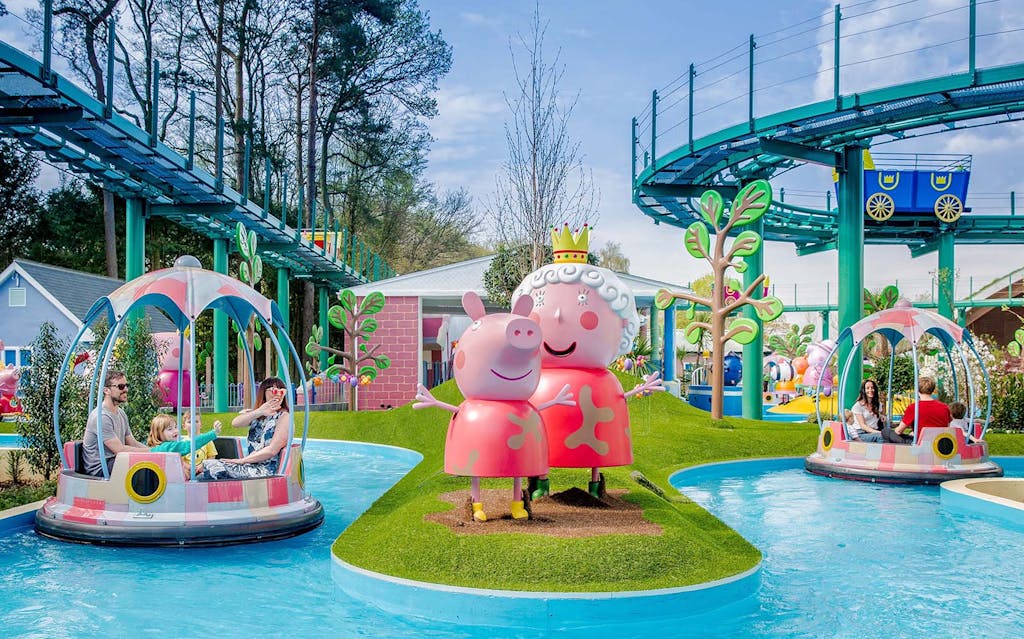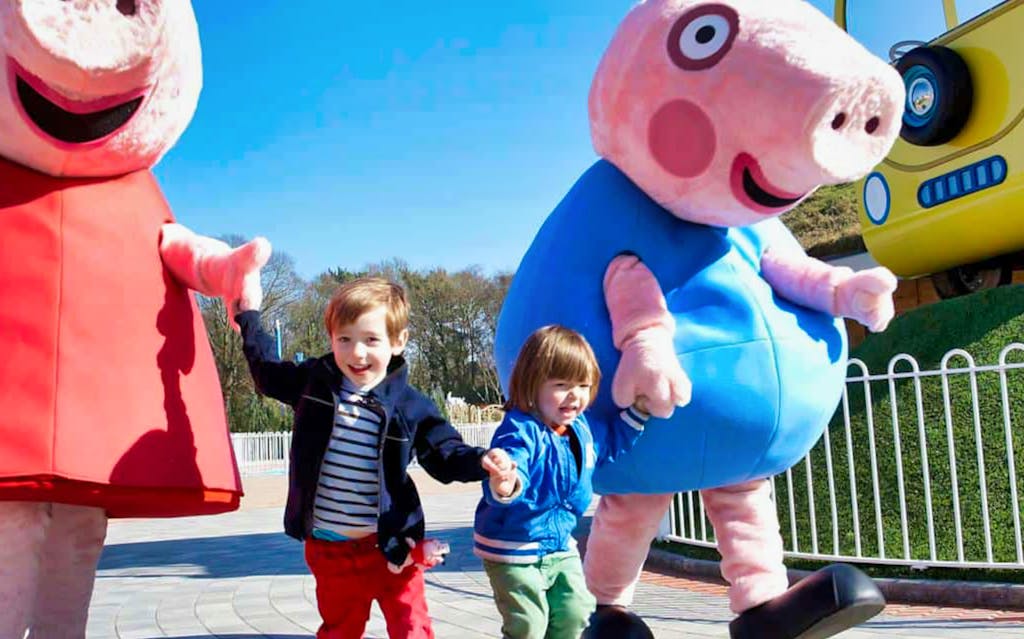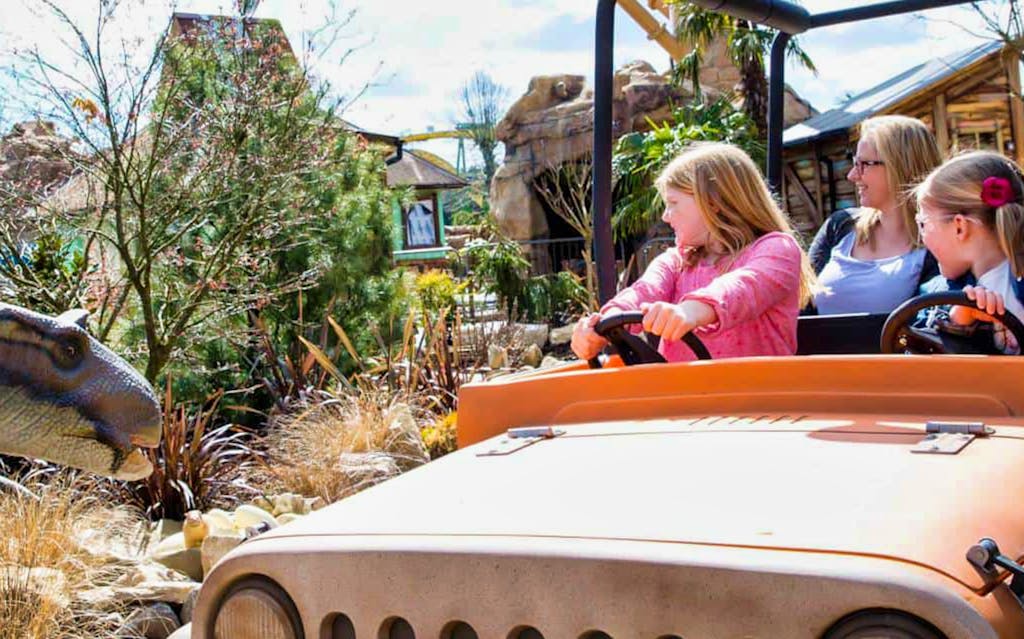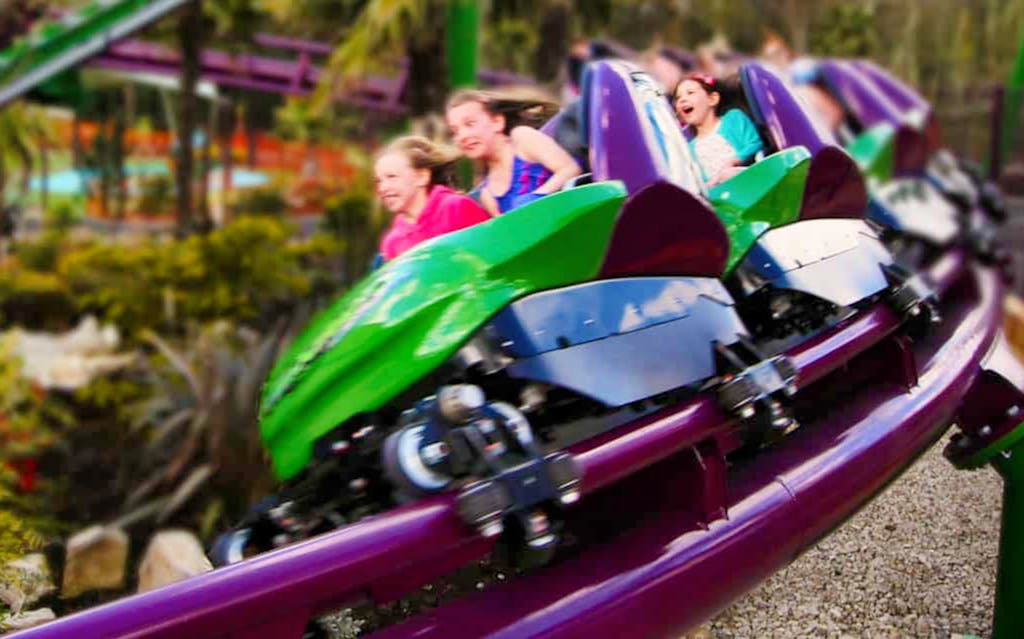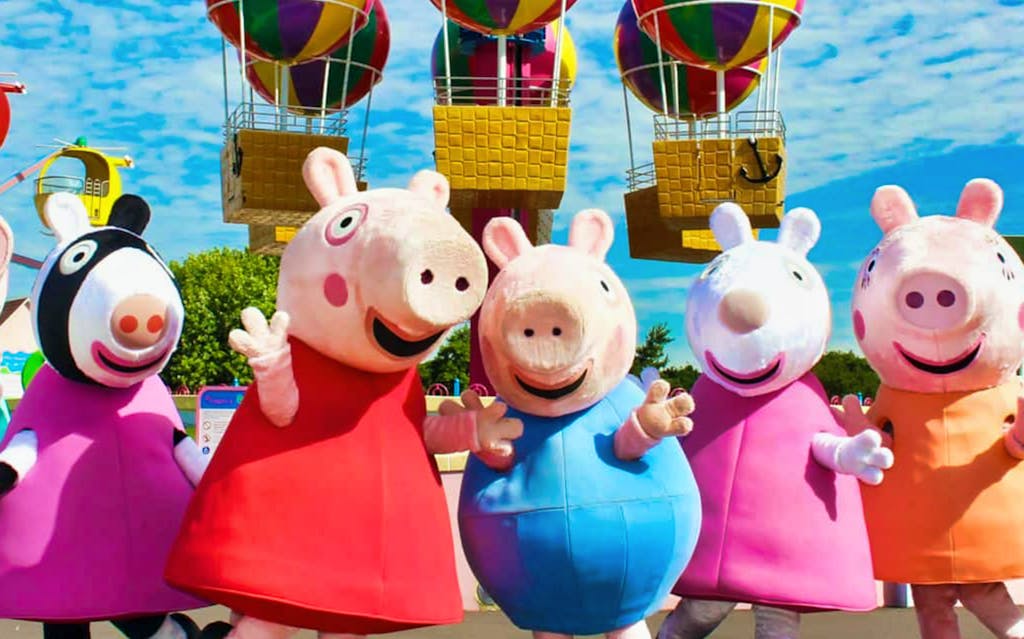 Peppa Pig World Express Tour with Entry to Paultons Park
Adult
£
74.00
Child
£
74.00
Take your Kids on an Awesome Adventure at Peppa Pig World!
Peppa Pig is one of the most popular characters on screen for kids the world over. But it would not be the whole truth to say that the cutesy character is loved by kids alone. Once you get to know the adorable pink piglet, you can never get enough of Peppa Pig! And as for children, well… No amount of Peppa Pig adventure is too much. So, to give them a fun-packed, exciting day out, plan a trip to Peppa Pig World.
Part of Paulton Park Family theme park, Peppa Pig World is the first-ever Peppa Pig theme park. Suitable for kids of all ages, the exciting theme park features nine Peppa-themed rides and many fun activities to indulge in throughout the day. Located in the New Forest, it is easy to reach from London. Your Peppa Pig World Express tour also includes entry tickets to the popular Paulton's Park theme park. Explore 140 acres of fun adventure with exciting rides included with the entry ticket. Most of the rides are suitable for children, even those under 1-metre in height.
A Whole Lot of Fun for the Whole Family
While travelling, it is often difficult for parents with toddlers and pre-schoolers to decide on touristy activities. If you are planning for a small day trip, it is a challenge to find something for your kids that is both age-appropriate and exciting. For this reason and many more, Peppa Pig World is an excellent choice for families. The rides are designed for younger children, keeping safety in mind.
Kids go crazy with excitement when they see Peppa and George up close! Peppa's friends—Candy Cat, Emily Elephant, Freddy Fox, Danny Dog, Grampy Rabbit, Miss Rabbit, Gerald Giraffe, Suzie Sheep, and Mr Potato are also there. Peppa's family also makes an appearance, including Mummy Pig, Daddy Pig, Grandpa Pig, and Granny Pig. Take tonnes of pictures with them and your giggling kids on the schoolhouse's veranda and in front of Peppa's house. Then, enjoy Peppa's Big Balloon Ride, The Queen's Flying Coach Ride, and Grampy Rabbit's sailing club before heading to even more exciting rides at the Paulton's Park.
Comfort and Convenience
The tailor-made express tour gives you and your family a luxurious and enjoyable experience. Your tickets provide you with convenient and comfortable return coach transfers from London. The tour includes a full day of fun at Peppa Pig World, including all the nine rides as well as entry to Paulton's Park. As a bonus, kids under 1-metre height are exempt from the entry price. So, what else are you looking for? Book the tour to go on a fantastic adventure with your family today.
Includes
Entry to Peppa Pig World
Entry to Paulton's Park
Free Wi-Fi
Round trip coach transfer
Colouring kit and Peppa Pig toys (for onboard entertainment)
Excludes
Hotel transfers
Guide
Food and beverages
Book Tickets