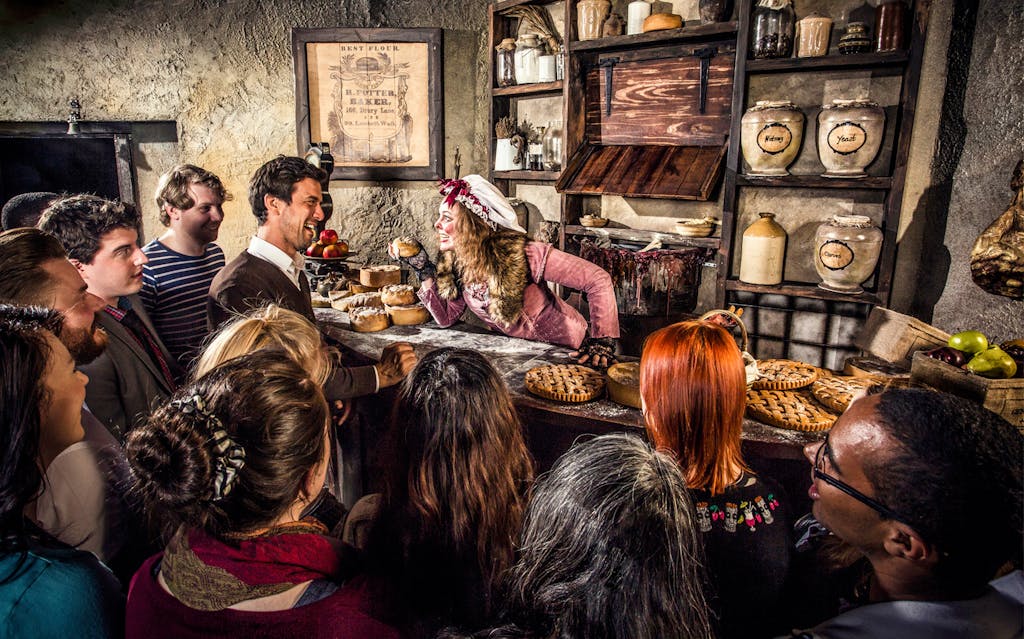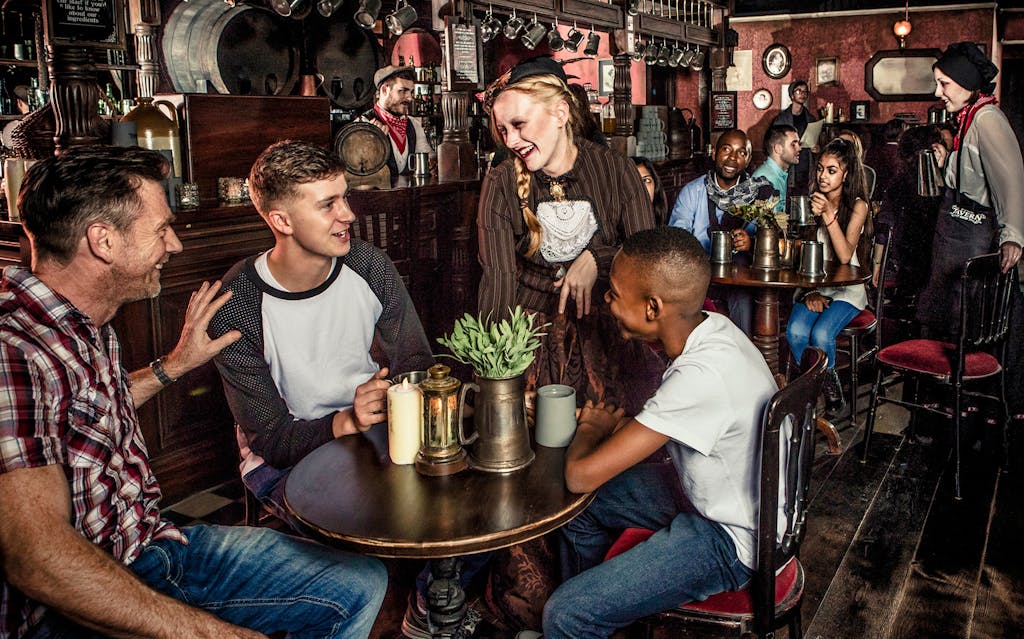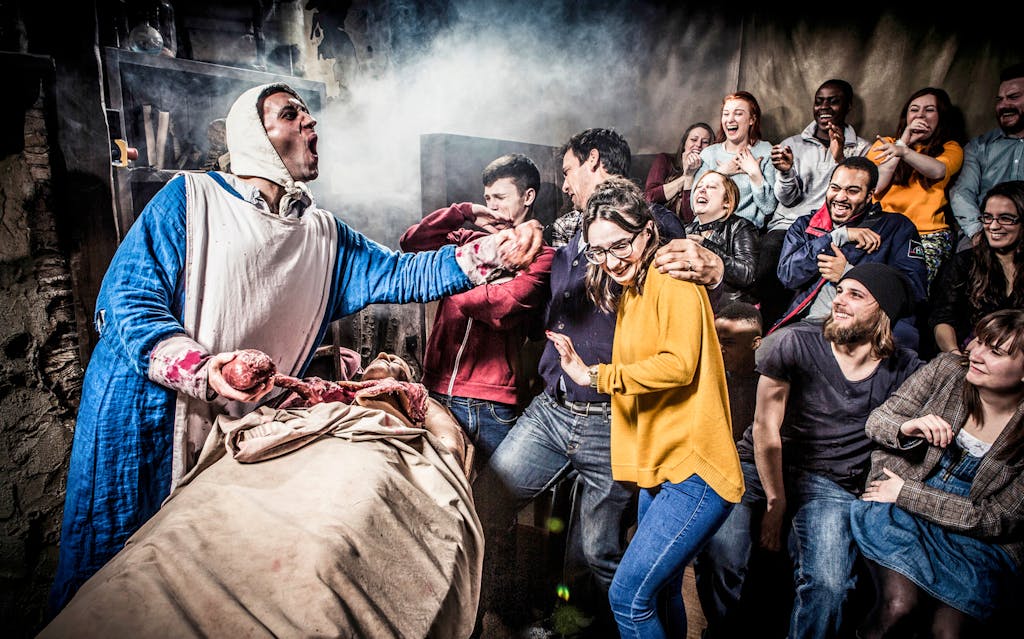 Priority Access London Dungeon Tickets
Adult
£
28.00
Child
£
22.50
Highlights
Enjoy priority access and skip the lines at this terrifying tourist attraction.
Prepared to be scared with shows featuring infamous figures like Sweeney Todd, Guy Fawkes and Jack the Ripper!
Immerse yourself in London's grizzly history on thrilling rides!
Whizz past long queues with Priority Access London Dungeon tickets
The London Dungeon is one of a kind attraction located along the South Bank of London. This utterly thrilling entertainment takes you back to the dark side that engulfed the city at one point in time. Captivating performances, experienced actors and gravity-defying rides make this landmark a must-visit. Skip your worries about holding long lines to access the Dungeon. Get your hands on Priority Access London Dungeon tickets to avoid queuing up.
Enter at your own risk
Start your tour by stepping inside a dark alleyway and come across live rats in glass containers – the first bit of creepiness. Gather your courage and climb into a glass dome to get a closer look. Join in the group photo opportunity and claim your souvenir. From here, your main course begins as you take the tour with a small group of people. All you will experience is a combination of extreme horror and good laughter that will make you scream and giggle at every other step.
Keeping the fun factor aside, have you got the guts to survive two hours inside the London Dungeon? Theatrical actors, realistic sets and dramatic special effects lays the tone for a gripping story-telling which recreates some horrible incidents from history. The Dungeon's authenticity and artistic nature offer a fantastic experience! With Priority Access London Dungeon tickets, be the first ones to enter the experience.
Encounter ghastly thrills at the dreadful London Dungeon
Relax. You don't have to navigate through the scary experience without any idea about what to do next. Professional actors will guide you from every show to the next. Come face to face with the likes of infamous characters such as the unidentified serial killer, Jack the Ripper and Fleet Street barber, Sweeney Todd. Your journey will lead you to the Whitechapel Labyrinth of foggy East London streets and houses devastated by the plague. Discover the notorious plan of Guy Fawkes and find out what would have happened if he had managed to blow up the Parliament.
The London Dungeon puts around a thousand years of history right in front of you. Experience the visuals and stenches of the plague-ridden capital as you pay a visit to the plague doctor and meet the doomed victims of Henry VIII. The shows and performances are not the only things you will come across. The two pulse-racing rides are there to chill your spine. Board The Tyrant Boat Ride with Anne Boleyn as she is headed to meet her fate through the Traitor's Gate. Wait, there is more! Drop Dead: Drop Ride to Doom will test your courage while you experience your last moments before the floor below opens and sends you to the depths of extreme darkness.
Finally, visit a Victorian pub for interesting gossips about the local outlaws while you sit on a barstool and sip on gin or bootleg. The Priority Access London Dungeon tickets promise you a once in a lifetime experience filled with terror and humour!
Includes
London Dungeon priority access
Excludes
Hotel transfers
Food and drink
Additional
Opening Times

Monday, Tuesday, Wednesday, Friday, Sunday: 10:00 AM – 5:00 PM
Thursday: 11:00 AM – 5:00 PM
Saturday: 10:00 AM – 6:00 PM

The attraction is every day of the year except December 25th.

How to get to the London Dungeon

By London Underground: The nearest station is Waterloo Station.
By Bus: Buses 211, 77, 381, and RV1 stop at the London Dungeon.

How long does it take to explore the London Dungeon?

We recommend allowing two hours to explore the attraction.

Getting your tickets

You will receive your tickets via email shortly after booking. Please display them on your mobile device along with valid photo ID.

Accessibility

Customers using wheelchairs can contact the front entrance staff on arrival to be guided towards step-free entry. Please note that there are restrictions on certain rides.

Cancellation Policy

Tickets cannot be cancelled, rescheduled or amended.
Book Tickets