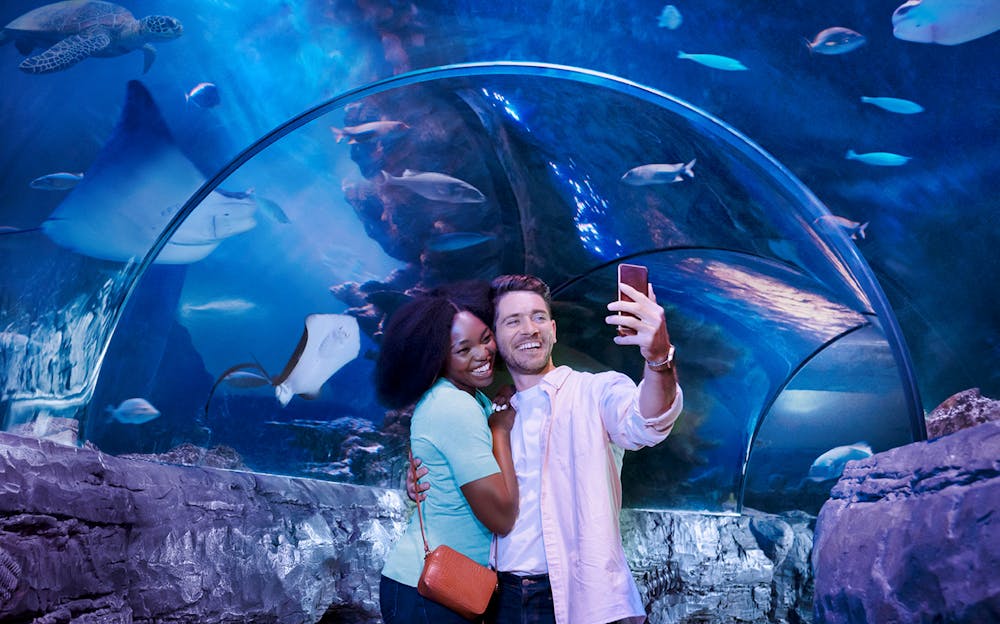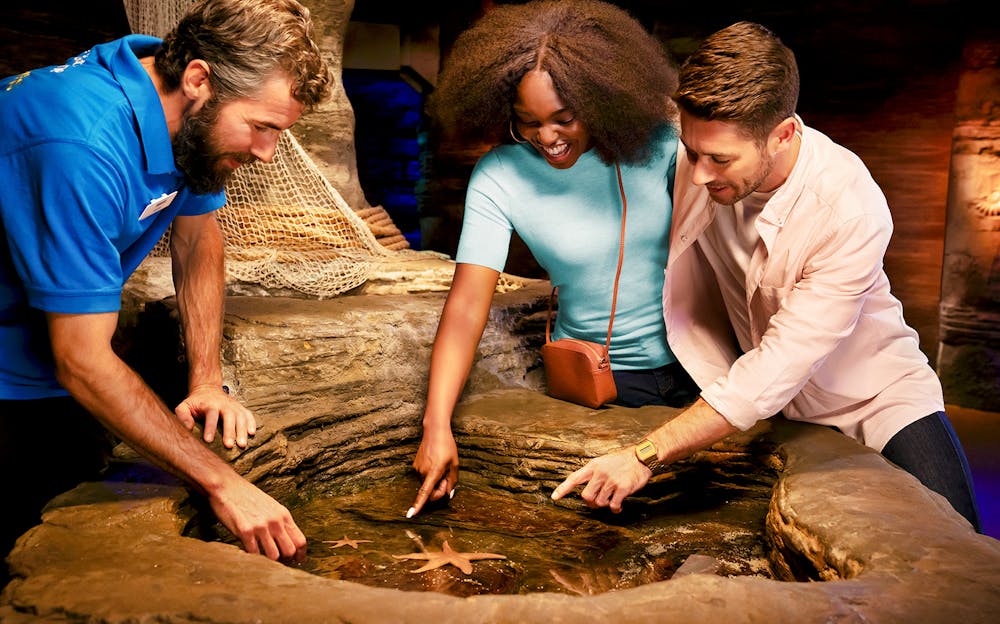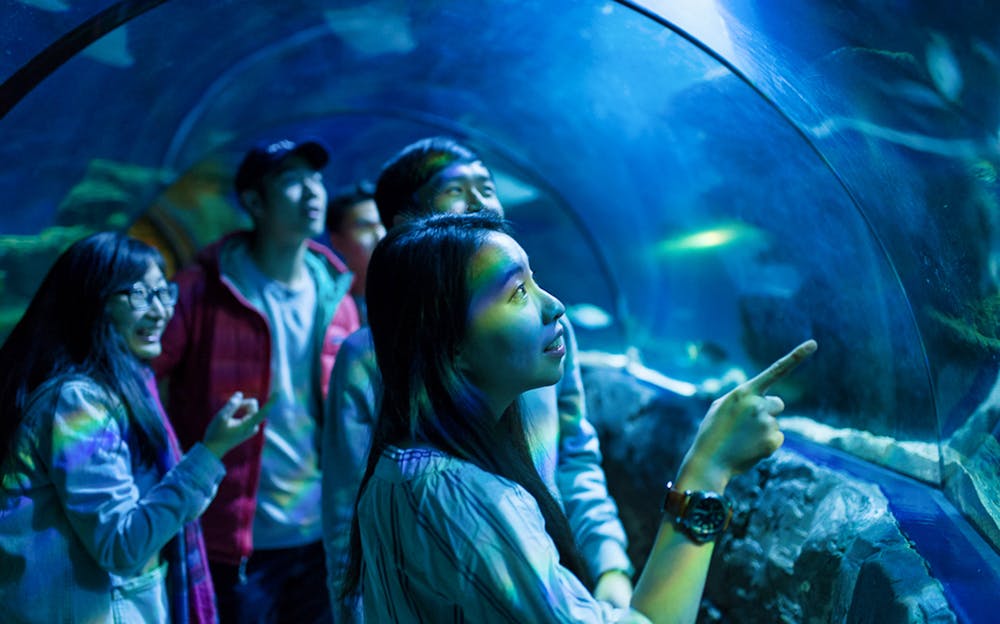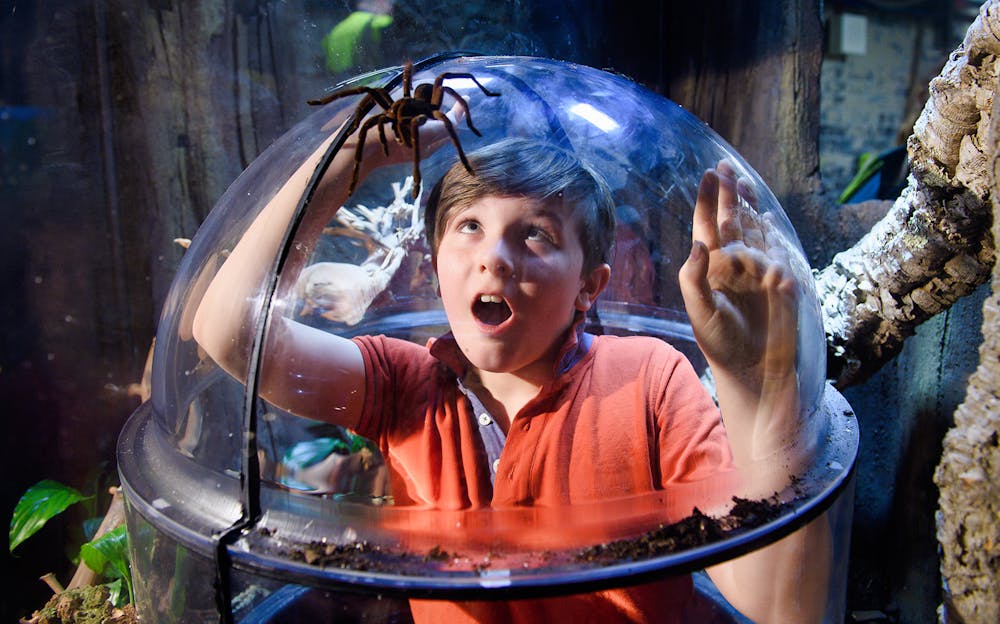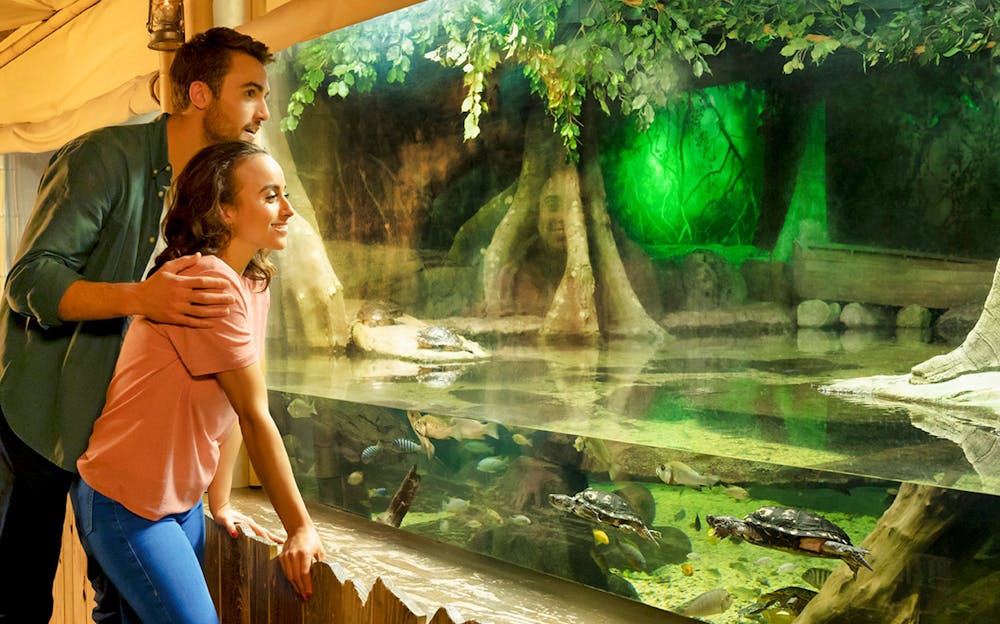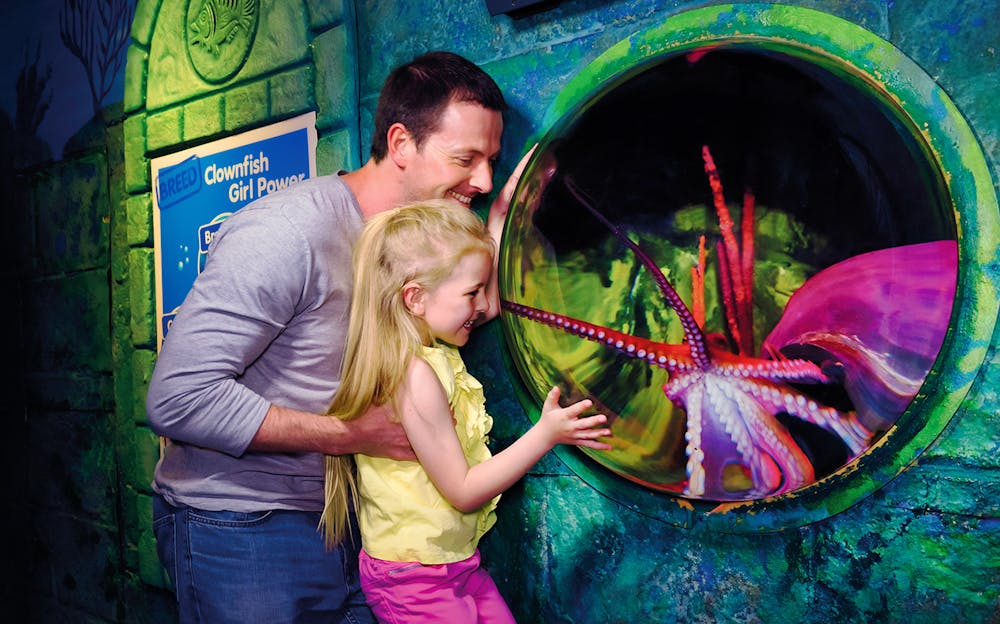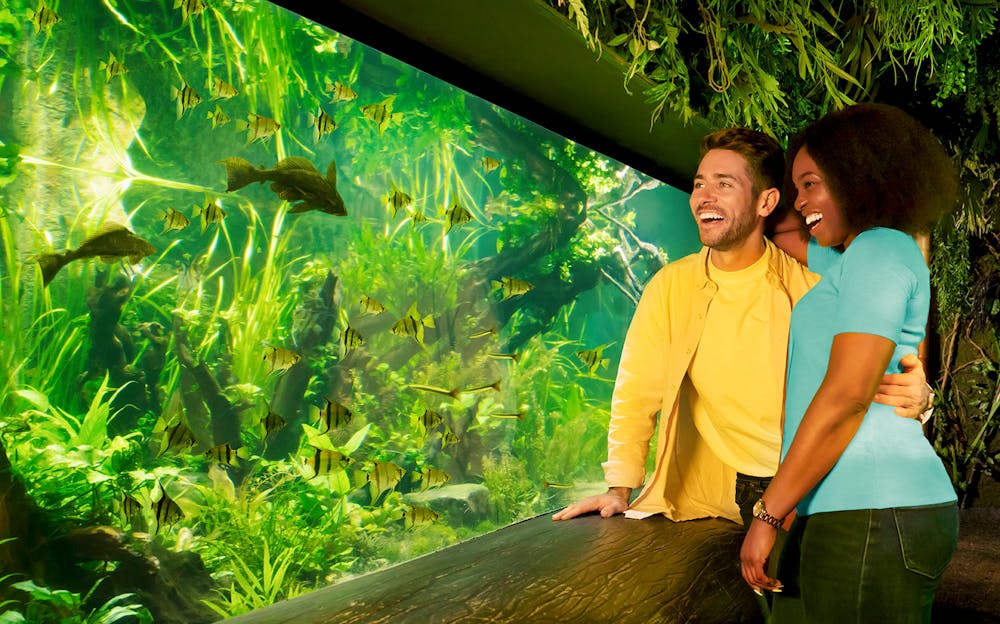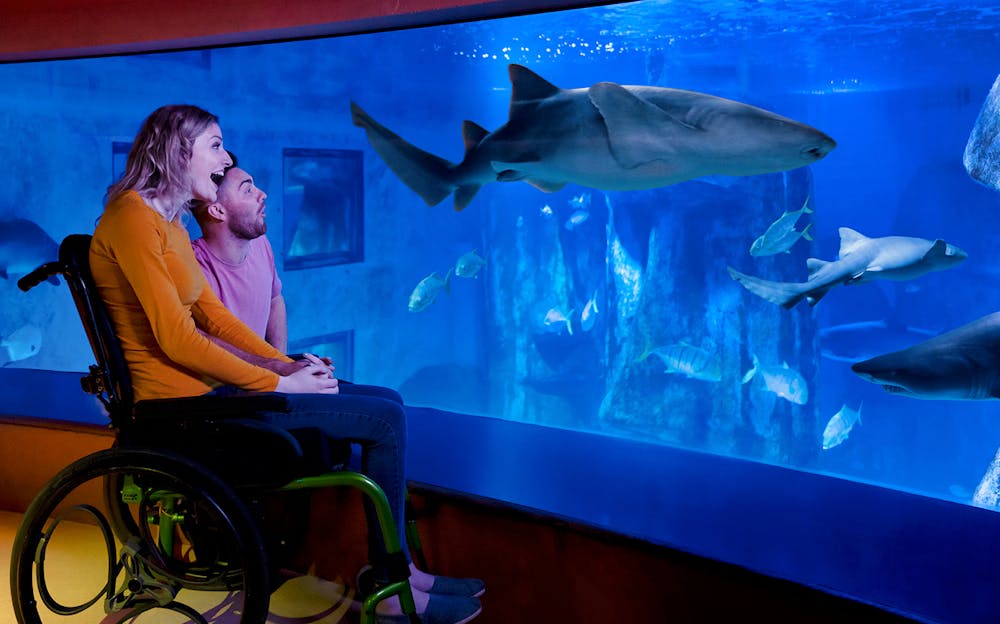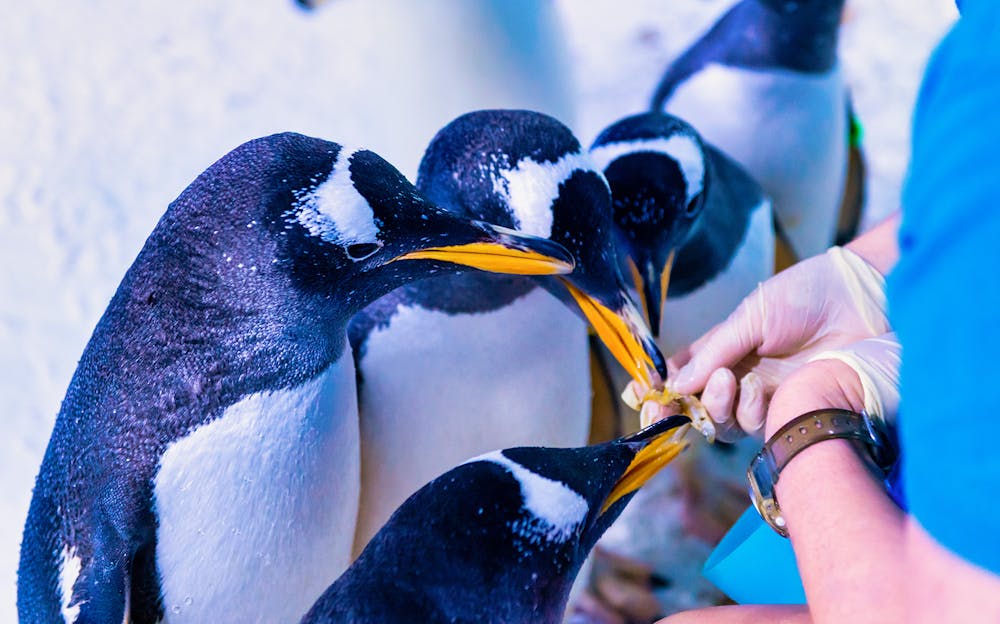 SEA LIFE London Aquarium
Standard Entry
Adult
£
27.00
Child
£
24.50
Highlights
Visit one of Europe's largest collections of marine creatures
SEA LIFE London: Home to one of Europe's largest collections of marine life
Located on the South Bank of London's River Thames is the County Hall, inside which sits one of the city's top attractions – SEA LIFE London Aquarium. Launched as the London Aquarium in March 1997, the site hosts around one million visitors annually. It is one of Europe's largest aquatic collections and is a part of the twenty-eight SEA LIFE centres in the United Kingdom.
The Aquarium accommodates approximately two million litres of water and 500 aquatic species across three levels. The marine life here features a wide variety of species you usually only see on the TV and internet. Take the opportunity to meet Cuban crocodiles, clownfishes, gentoo penguins, sand tiger sharks, blacktip reed sharks, moon jellyfish, southern stingrays and many more.
The complex consists of eight aquarium zones with a plethora of animals living there. At the Atlantic Coasts, you can look at octopuses and glittering Silver Shoals. Curious rays at the Ray Lagoon gracefully glides around while you watch them. You can also see England's biggest collection of piranhas going crazy over food, and carefully notice the Goliath Bird Eating Tarantula. Also, meet the first Gentoo penguin who was born in London – the adorable little Elsa.
Your experience at the aquarium
Your adventure begins as you step inside a submarine-style elevator, which takes you to the depths of the ocean. Walking through a jaw-dropping glass tunnel is an experience to remember forever. SEA LIFE London makes the experience immersive by allowing you to do more than merely see the creatures. Expert supervisors also guide you through an educational, entertaining program where you get to touch some of the aquatic animals. The program offers in-depth knowledge about the exotic inhabitants of the aquarium. During your visit, learn how you can contribute to the conservation of the world's remaining 75% of coral reefs, which are threatened by humans.
Journey through oceans and rainforest rivers
SEA LIFE London aquarium houses fourteen themed areas where various animals live in their natural habitats. The areas include World Oceans, Rivers and Ponds, Coral Reef, Rainforest, and Tropical Freshwater. The Penguin Point provides shelter to cute gentoo penguins as well as fantastic amenities for their fun; a waterfall, two pools and underwater jets! The Rainforests of the World area is home to 3,000 exciting and dangerous residents, like the African dwarf crocodile and arrow frogs. More than 1,000 clownfish, cardinalfish, archerfish, regal tangs and hermit crabs live in the radiant Coral Kingdom. You can also watch the reef habitat in action on a forty-foot long tank. The exhibit features day-night transitions of the aquatic kingdom. How cool is that!
Make sure you visit the Kingdom of the Seahorse exhibit, the Shipwreck exhibit, and the Shark Reef Encounter. These are just a few of the numerous sights you can experience. With so much to do and see, SEA LIFE London offers immense pleasure and joy to everyone who loves the world for what it is – a massive globe of natural wonders.
Includes
SEA LIFE London aquarium entry ticket
Additional
Opening Times

Weekdays: 10 Am to 6 PM (last admission – 5 PM)

Saturday: 9:30 AM to 7 PM (last admission – 6 PM)

Sunday: 10 Am to 6 PM (last admission – 5 PM)

Please note, timings are subject to change.

Getting your tickets

You will receive email confirmation shortly after booking. You must carry valid photo ID and exchange your voucher for your ticket at the ticket counter.

Cancellation Policy

Tickets cannot be cancelled, amended or rescheduled.
Book Tickets