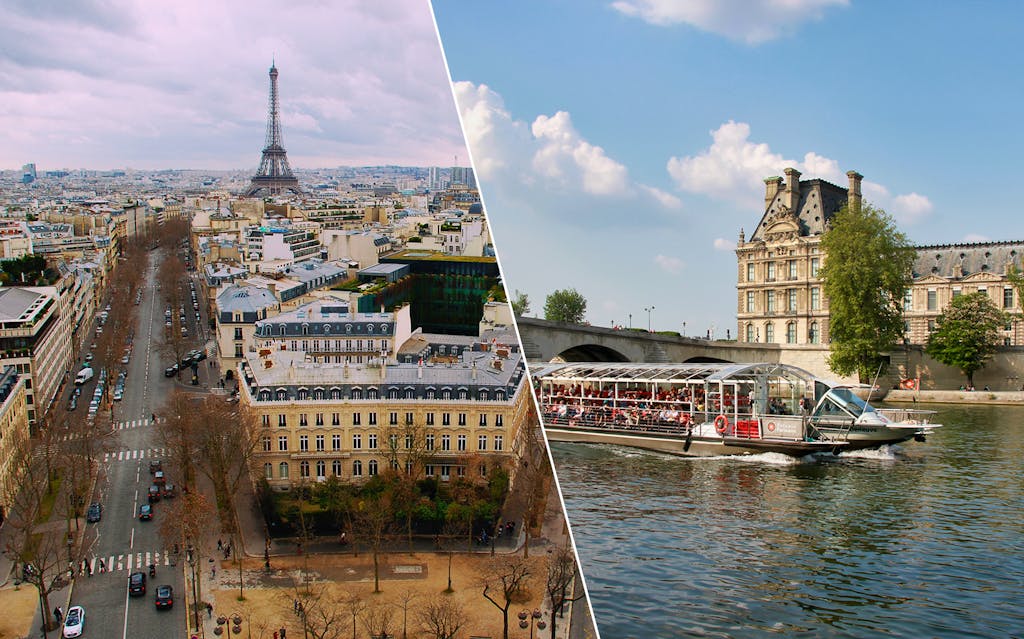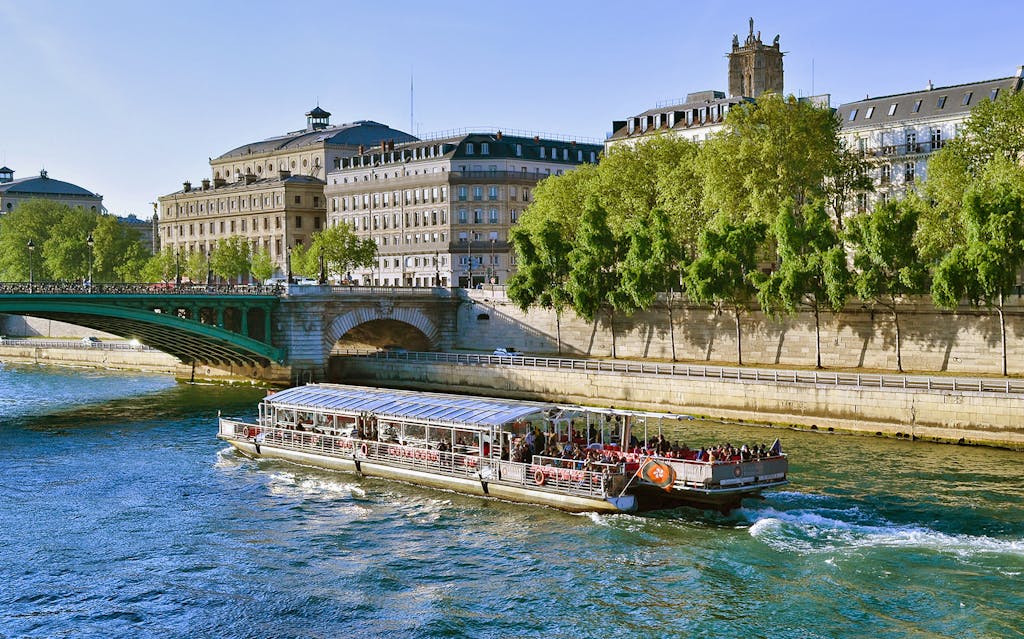 Seine River Cruise and Paris City Tour Combo
Adult
£
32.98
Child
£
24.53
Discover Paris in style with the Paris City Tour Combo
For many centuries, France has been known as one of the most beautiful countries in the world. With its rich heritage, it has been one of the most popular travel destinations across the planet. While every French city has its charm and beauty, the French capital is unique for many reasons. Known as the City of Lights, Paris has been a significant landmark in the development of Western civilization. From literature and art to politics and philosophy, the city has contributed to the enrichment and modernization of the contemporary world beyond imagination.
Even today, Paris is a pioneer in art, fashion, food, architecture, and entertainment. Every top fashion brand has their headquarters somewhere in the city, as does world-class fine dining brands. Overall, the French capital has become synonymous with style and luxury. Therefore, it is only fair that you enjoy the exquisite location in style and luxury. The tailor-made Paris City Tour Combo gives you an incredible chance to explore the city in the most comfortable and luxurious way possible. So, book your trip and enjoy the marvellous location with all its glory.
Soak up the Incredible Atmosphere of the City 
Paris is full of incredible landmarks. The Eiffel Tower, Arc de Triomphe, the Louvre Museum, the Orsay Museum, the Notre Dame Cathedral, the Pantheon, the Place de la Concorde Square, the Opera House—the list is endless. There are also numerous palaces and gardens, museums and art galleries, theatres, and world-class restaurants to be explored around the city.
It is practically impossible for someone new to the city to keep track of all the must-visit places. So, take the ultimate Paris City Tour Combo and don't miss anything that the French capital has to offer you. The magnificent view from the top of the Eiffel Tower, an exclusive tour of the Louvre, the majestic view of the Notre Dame Cathedral—enjoy everything without having to worry about your transport or itinerary. Finish your tour by having a sumptuous dinner at one of the premium fine dining restaurants and heading to enjoy the exquisite nightlife the city is famous for. 
The Serene Seine
The Seine River cruise is an integral and perhaps the most fascinating part of the Paris City Tour Combo. It takes you on a luxurious cruise by a lavish yacht where you can enjoy the tranquil atmosphere of the iconic river with the calm, cool breeze flowing past your face. This incredible river cruise also gives you a unique opportunity to view the majestic landmarks of the French capital from an exclusive vantage point. Learn more about these amazing monuments with enriching live commentary during the incredible cruise. Audio guides in multiple languages are also available for the tour.
Book Tickets