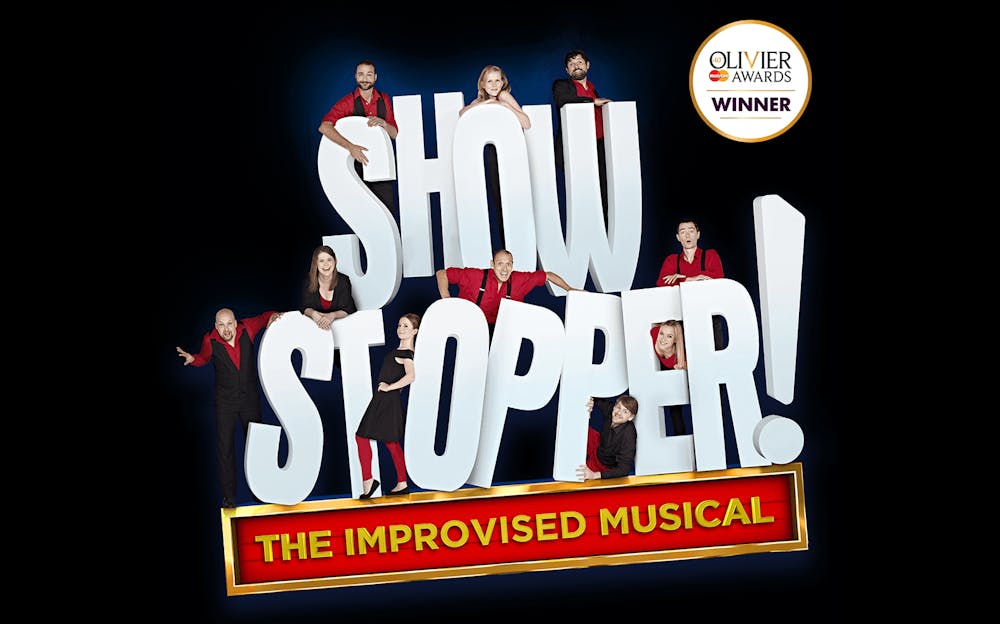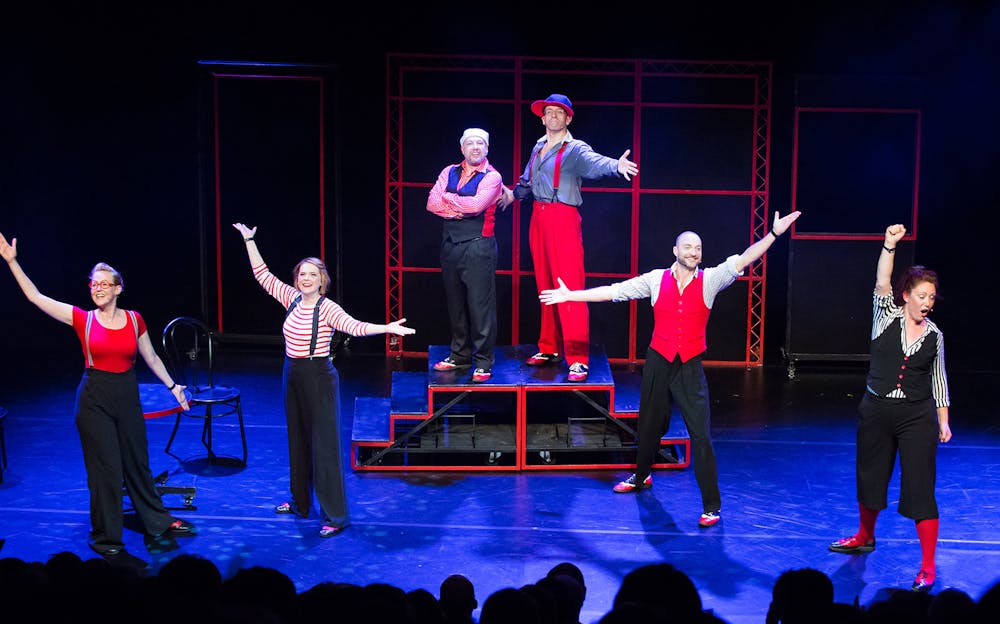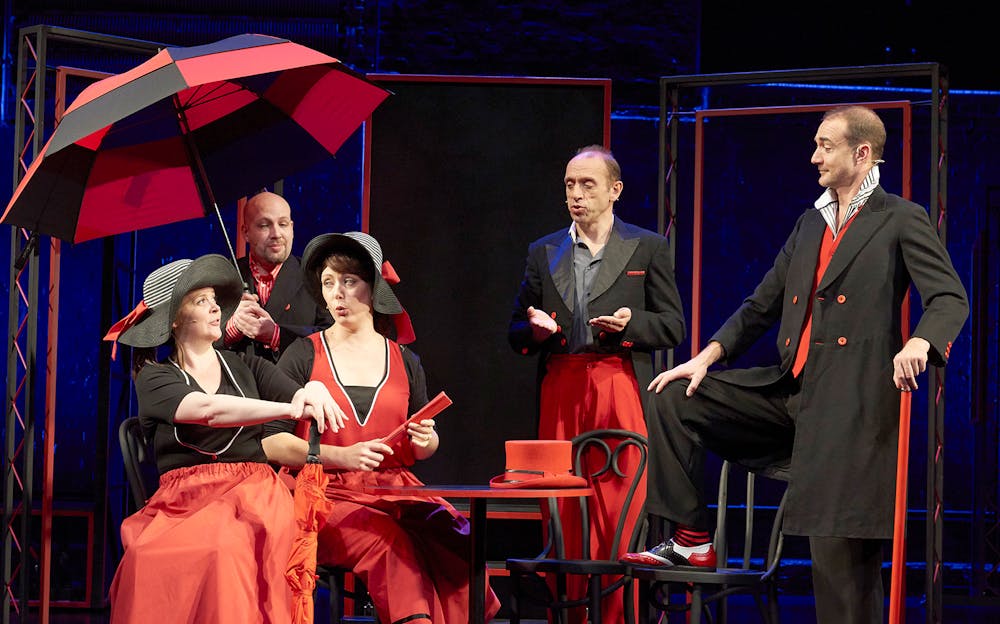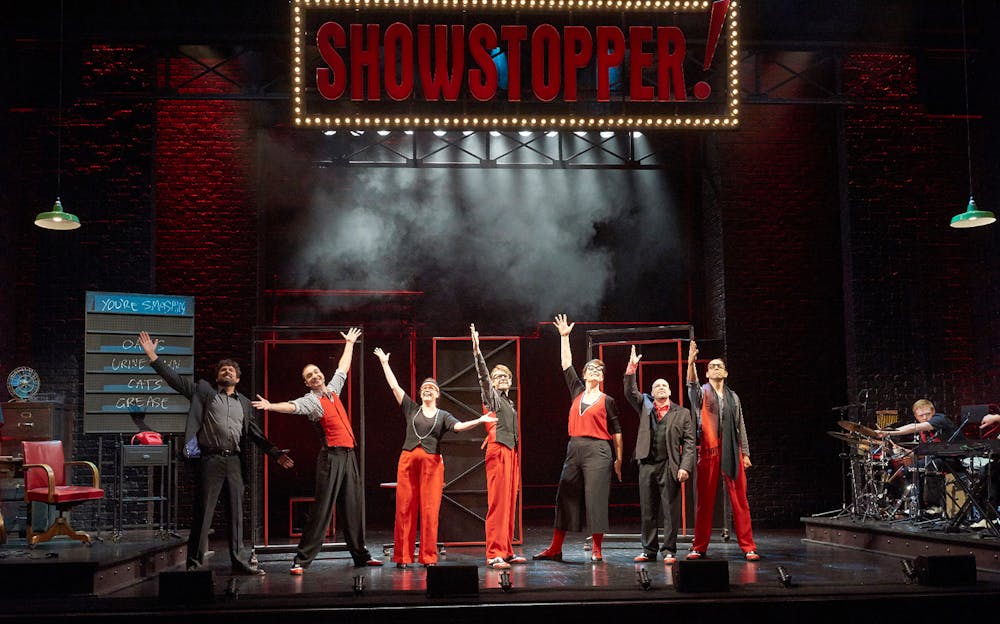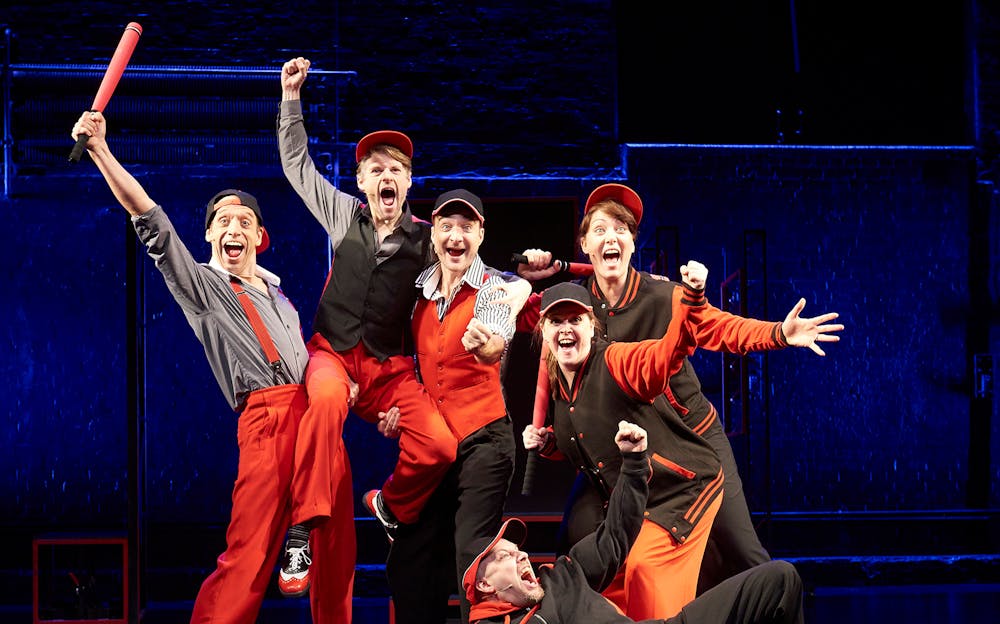 Showstopper! The Improvised Musical
Available from
£
18.00
Highlights
Get involved with this hilarious improvised musical theatre production!
Showstopper! The Improvised Musical returns to the West End!
A smash hit since it first premiered in 2008, Showstopper! The Improvised Musical is back in the West End. It is a brilliantly devised musical comedy that has done extensive UK tours, usually selling out at the Edinburgh Festival Fringe each year. A show with a high concept of improvisation, it is unlike any other show you may have watched. It has amused audiences all over the world, becoming a household name in the world of improvised comedy. In 2011, it also had a BBC Radio 4 series. In 2015, the show did a 10-week run at London's West End and secured an Olivier Award. After 11 long years as an Edinburgh must-see, Showstopper! is set to deliver its 1000th performance to you at the Lyric Theatre.
A little about Showstopper!
After its debut at the Edinburgh Festival, it started a residency at the Kings Head Theatre before moving to The Drill Hall. The show has toured Hong Kong, India, Canada, Belgium, Ireland, Italy, Singapore and the UK. In September 2015, the Apollo Theatre experienced Showstopper! The Improvised Musical for a strictly limited 10-week run. It has been created by Dylan Emery and Adam Meggido along with Keith Strachan. The creators are also joined on stage by Sean McCann, Susan Harrison, Justin Brett, Philip Pellew, Ruth Bratt, Pippa Evans, Lucy Trodd, Andrew Pugsley, Sarah-Louise Young and Oliver Senton. The cast takes their job of making you laugh seriously and cleverly accomplish their task.
During its years of entertaining people globally, the show featured occasional guest performers. Some of them include singer and actor Keith Jack, British comic actor Matt Lucas, peacemaker Donald Reeves, a Cappella group The Magnets, Jim Bowen, Nicolas Parsons and Mike McShane among others. Showstopper! has received various industry awards, such as the 2016 Olivier Award for best entertainment and family show, and the Mervyn Stutter Spirit of the Fringe Award.
How does The Improvised Musical feel?
A one-of-a-kind experience for every member of the audience, every performance of Showstopper! The Improvised Musical is a blockbuster ready to take place, with every single element created live, on the spot. It does not follow a pre-determined storyline. However, it always starts with the spectators meeting a writer nearing his deadline who is still out of ideas, looking for help from the audiences. Next, the audience is yelling suggestions for the musical's background, style, and even the show's title. Irrespective of the suggestions, be they a romantic comedy or a murder mystery, Macbeth or Hamlet, you can watch the musical you have always wanted. This singing/dancing production bursts with uproarious results. Even when the show is entirely improvisation, it contains so much drama, outstanding lyrics, spectacular choreography, and exciting music.
It is a show you can watch every day and always see something new and insane. So, pick up tickets today and experience this hilarious theatre production for yourself!
Reviews
"Top-dollar amusement that doesn't let up. So polished, deft and stirring, it defies belief."
– Daily Telegraph
"Magical. Properly funny. A triumph."
– The Times
Additional
Performance Information

Created By
Adam Meggido and Dylan Emery

Top Songs
'It Is Your Time With That Lady', 'Get Down From Your High Horse' and 'Why Can't Everyone Be From London'

Performance Times

Monday: 7:30 PM
Tuesday: 7:30 PM
Wednesday: 7:30 PM
Thursday: 7:30 PM
Friday: 5:30 PM and 8:30 PM
Saturday: 2:30 PM and 7:30 PM

Getting your tickets

You will receive your tickets via email shortly after booking. Please display them on your mobile device along with valid photo ID.

Theatre Information

The theatre has a seating capacity of 887. It has a bar and cloakroom, as well as Assistive Listening System and Disabled-Access Toilets. Guide dogs are permitted.

Cancellation Policy

Tickets cannot be cancelled, amended or rescheduled.
Book Tickets