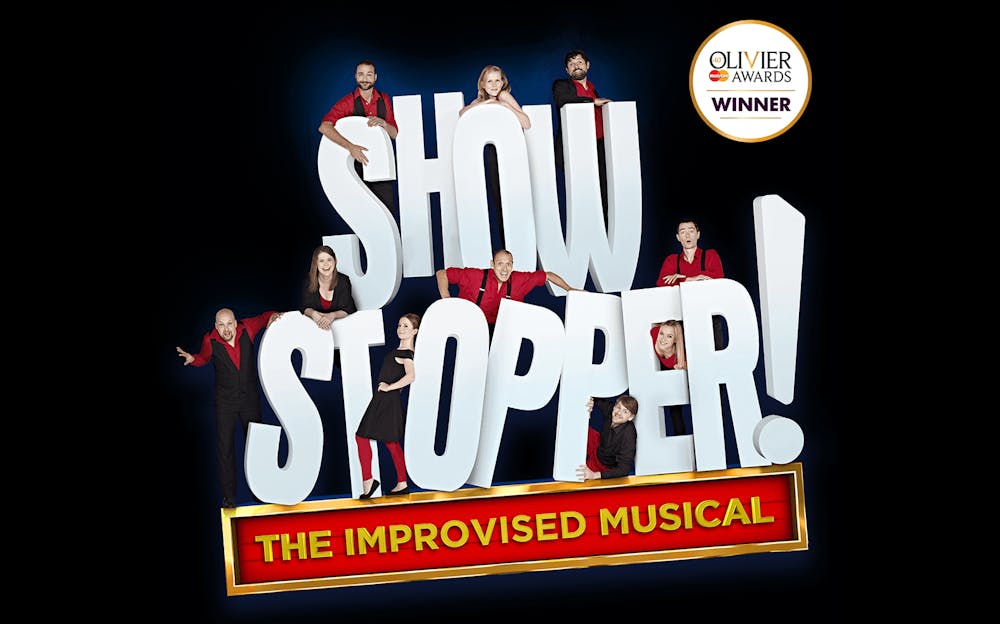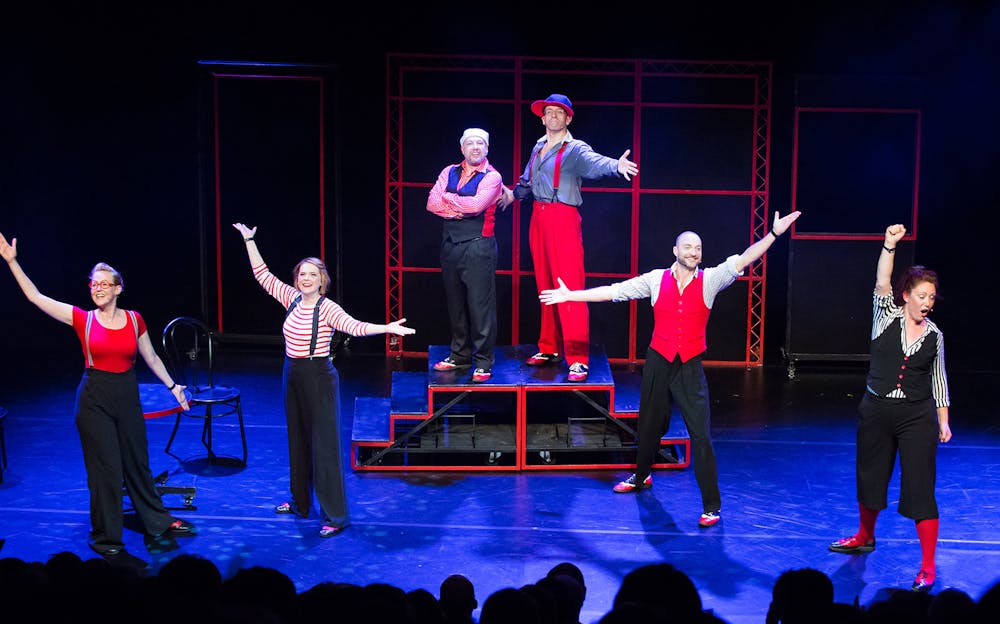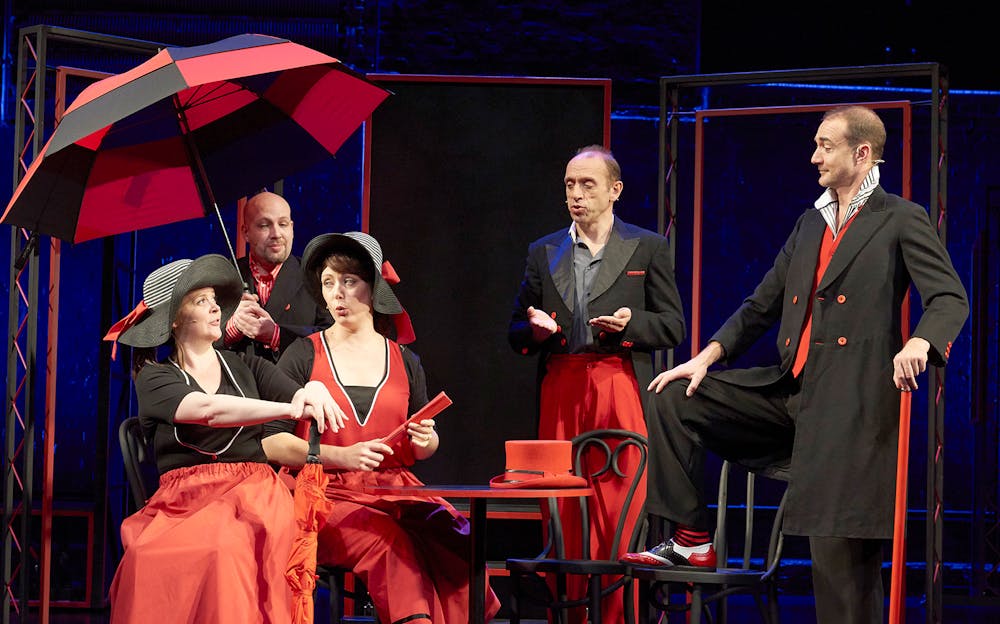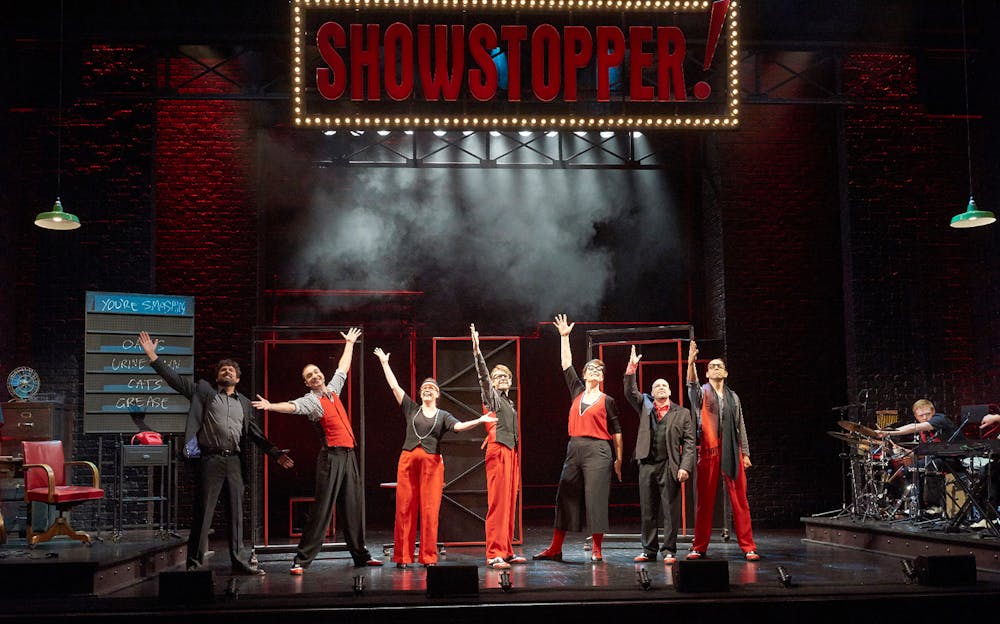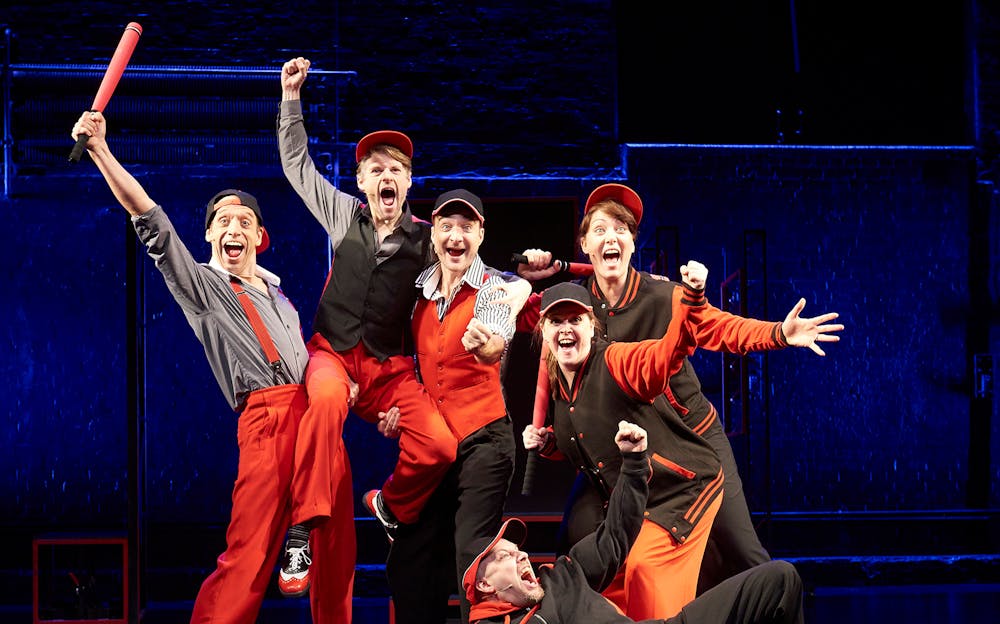 Showstopper! The Improvised Musical
Highlights
Get involved with this hilarious improvised musical theatre production!
Get Your Showstopper! Tickets Today
Premiering more than a decade ago, Showstopper! The Improvised Musical returns to London's West End to take fans and first timers alike by storm. The brilliant 2008 musical comedy enjoyed colossal success throughout its extensive tours in the UK. It also frequently sold out at the Edinburgh Festival Fringe. It is unlike any performance you probably have ever seen.
Using the idea of constant improvisations, Showstopper gives audiences of all kinds an unforgettable experience. It became one of the most acclaimed and demanded theatrical comedy in the UK, making it a must for you to book the Showstopper! tickets at the earliest. Its popularity gave birth to a BBC Radio 4 series in 2011, and in 2015 it performed a 10-week long run in the West End to win a Laurence Olivier Award. Now, Showstopper! has returned and prepared to present its 1000th performance at the Lyric Theatre.
The Showstopping Creative Team
The show became resident at the Kings head Theatre following its debut at the Edinburgh Festival and then moved to The Drill Hall. Its reach has been wide so far, touring faraway lands like Singapore, India, Italy, Canada, Ireland, Belgium, and Hong Kong. In 2015, Showstopper! The Improvised Musical opened at the Apollo Theatre for a strictly limited 10-week season.
Behind the show's creation are Adam Meggido, Dylan Emery and Keith Strachan. Joining them onstage are Susan Harrison, Sean McCann, Philip Pellew, Justin Brett, Lucy Trodd, Pippa Evans, Ruth Bratt, Sarah-Louise Young, Andrew Pugsley, and Oliver Senton. Together, they flawlessly succeed in delivering a spectacularly comical performance every time you see them. So, get the Showstopper! tickets now!
With years of continuously entertaining the world, the show also featured famous guest performers occasionally; British comic Matt Lucas, actor/singer Keith Jack, a Capella group "The Magnets", peacemaker Donald Reeves, Jim Bowen, Mike McShane, and Nicholas Parsons. The show went on to bag several industry awards like the Mervyn Stutter Spirit of the Fringe Award, and the Olivier Award for best entertainment and family show (2016).
Showstopper! The Improvised Musical
What to Expect
Every audience member will have a unique experience seeing this show. Each performance of Showstopper! The Improvised Musical is a smash hit. The reason is perhaps the creation of every element live on stage. There is never a pre-set storyline that will make you feel like you have seen it somewhere. You will start the show by getting to know a writer who is close to the deadline. However, he needs help to finish his work because he is fresh out of ideas. You and many other visitors will be suggesting concepts for the musical's title, style, and background. Whether all your ideas help him produce a murder mystery or romantic comedy, you get to see the musical you have always wanted. The final product will give you hilarious memories.
Grab the Showstopper! tickets for one of your life's best comedy show experiences. Witness brilliant choreography, lyrics, drama, and music.
Additional
Performance Information

Created By
Adam Meggido and Dylan Emery

Top Songs
'It Is Your Time With That Lady', 'Get Down From Your High Horse' and 'Why Can't Everyone Be From London'

Performance Times

Monday: 7:30 PM
Tuesday: 7:30 PM
Wednesday: 7:30 PM
Thursday: 7:30 PM
Friday: 5:30 PM and 8:30 PM
Saturday: 2:30 PM and 7:30 PM

Getting your tickets

You will receive your tickets via email shortly after booking. Please display them on your mobile device along with valid photo ID.

Theatre Information

The theatre has a seating capacity of 887. It has a bar and cloakroom, as well as Assistive Listening System and Disabled-Access Toilets. Guide dogs are permitted.

Cancellation Policy

Tickets cannot be cancelled, amended or rescheduled.