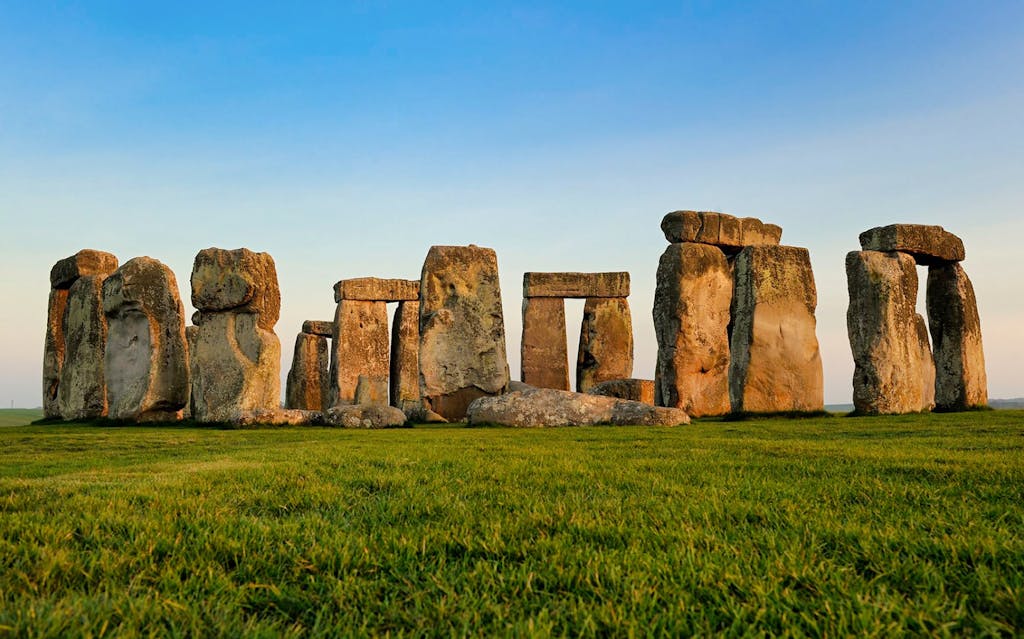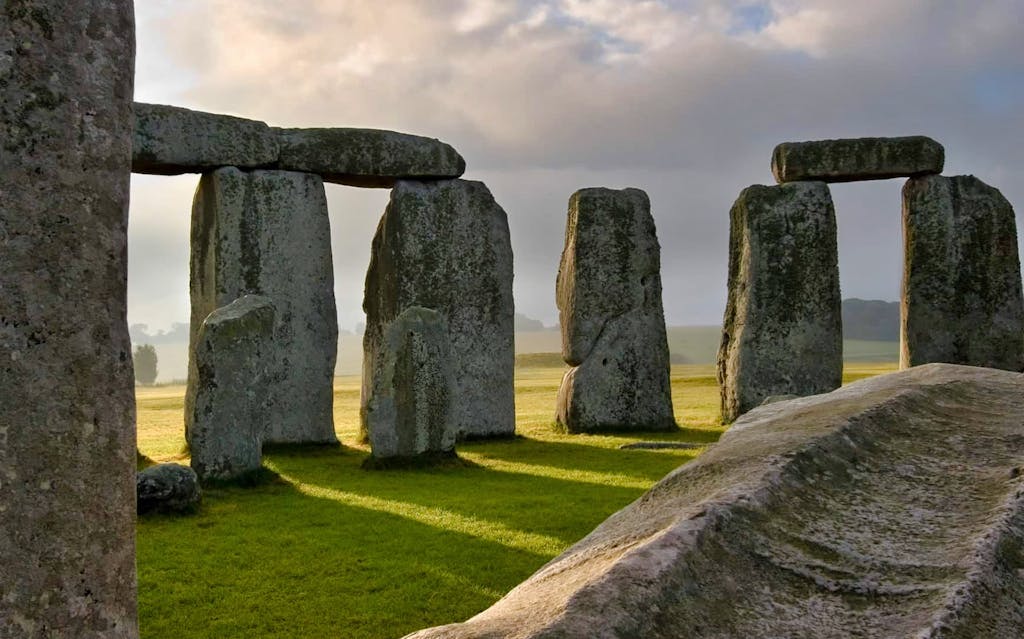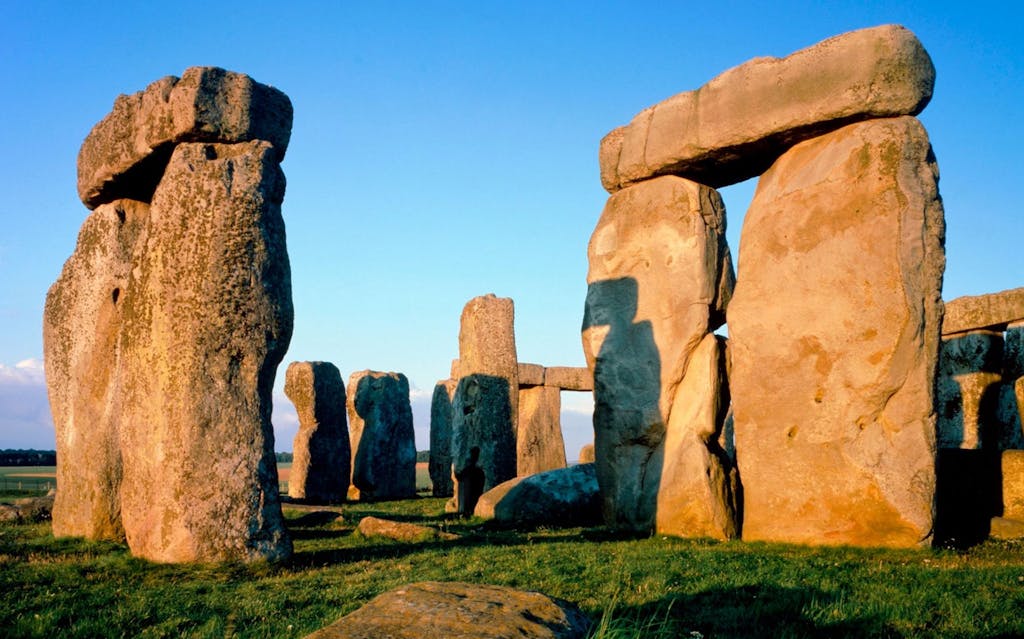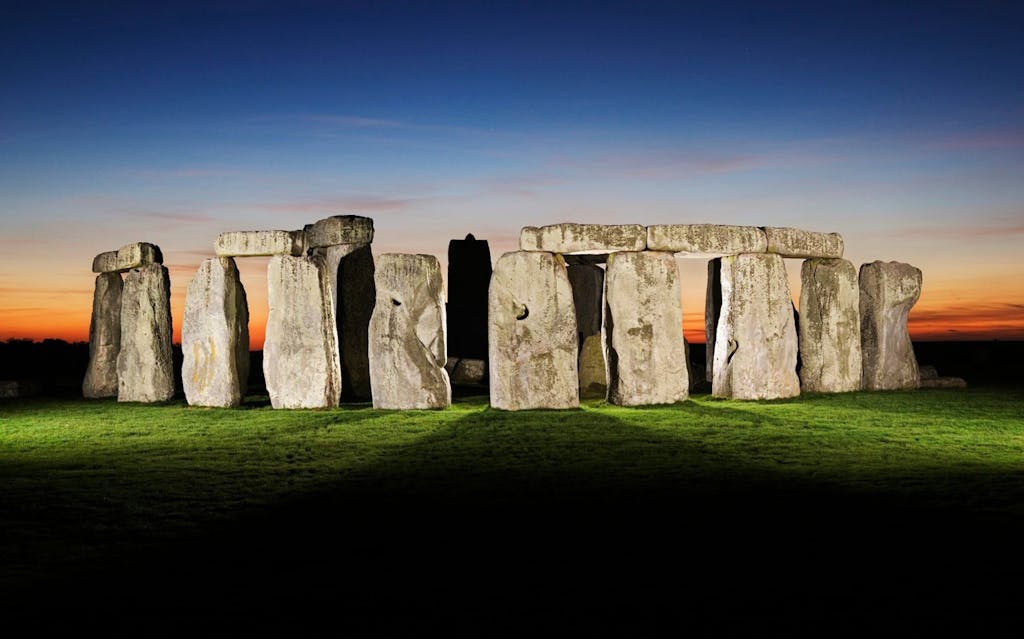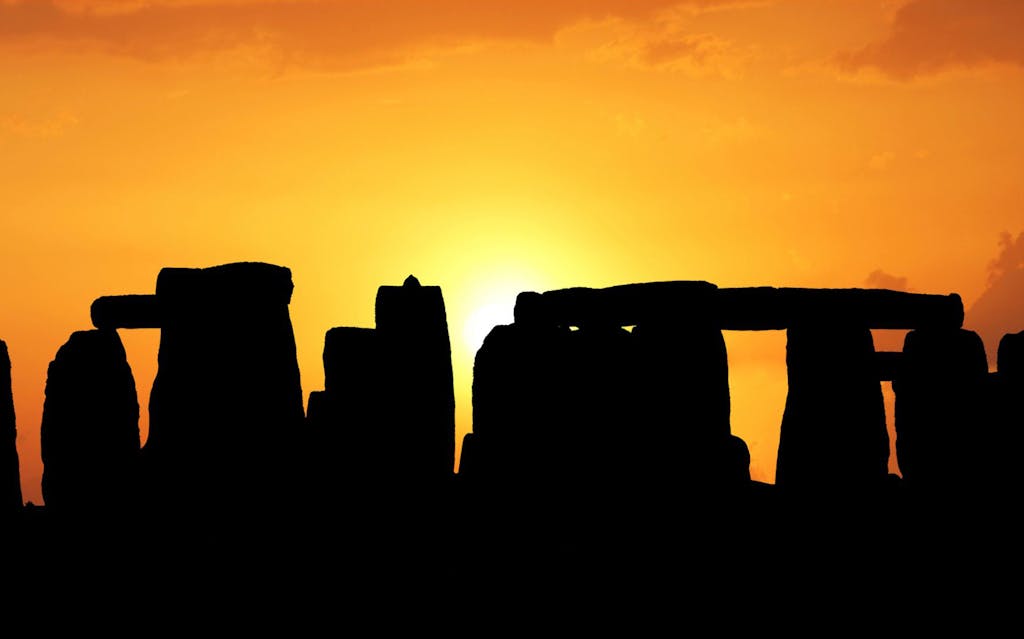 Highlights
Visit one of the UK's most historic locations, Stonehenge.
Listen to theories about how and why the stone circle at Stonehenge was built by men with only basic tools and equipment.
Learn the history of the region and the stones that were erected more than 5000 years ago.
Enjoy the sight of one of the most renowned prehistoric monuments in the world.
Stonehenge tickets – a ticket to another world
Located eight miles north of Salisbury, Stonehenge is a primaeval monument in Salisbury Plain, England, and is one of the most well-known landmarks in the UK. Archaeologists believe that Stonehenge was built between 3000 BC and 1520 BC in six stages. It took an estimated 1,500 years for Neolithic builders to erect the monument, which comprises roughly 100 large upright stones positioned in a circle. Today, 5,000-year-old Stonehenge is one of UNESCO's World Heritage Sites and draws more than 800,000 visitors each year. Check out this incredible ancient construction by booking Stonehenge tickets.
Discover the story of Stonehenge: an ancient mystery
Researchers have been studying Stonehenge and the surrounding area to find clues regarding the purpose of the monument's existence. Excavation and underground imaging indicate that Stonehenge was once a part of a complex set of structures – unknown settlements, ancient burial mounds, gold-adorned burials and processional routes. The studies suggest even more complicated mysteries about the Neolithic and Bronze Age than previously thought.
With every new find, Stonehenge gives rise to more questions and makes scientists wonder about its importance and unique value to the people of ancient Britain. The original purpose of this strange yet beautiful stone circle is still a puzzle to be solved.
Walk in the footsteps of Neolithic man through the ancient landscape
Explore the terrain on foot and visit Neolithic Houses to see objects and tools of early Neolithic life. Upon attending the visitor centre and the world-class exhibition using Stonehenge tickets, you will come across 250 ancient artefacts and a 5,500-year-old man.
Compelling archaeological evidence proposes that Stonehenge was once a burial site. Many scholars claim that it also served other purposes such as a resting spot for royalty, a religious pilgrimage stop, a ceremonial site or a memorial to honour and connect with ancestors spiritually.
Due to restoration attempts, visitors cannot climb the stones but can access a footpath ten metres from the monument. You can pick any day to visit as the tour is available every day of the week. Purchase Stonehenge tickets to witness one of the great wonders of the world. It is an enigma that will leave you puzzled and amazed at the same time.
Includes
Stonehenge admission tickets.
Additional
Opening Hours

Stonehenge is open on the following dates:

16th March to 31st May – 9:30 AM to 6 PM.
1st June to 21st August – 9 AM to 7 PM.
1st September to 15th October – 9:30 AM to 7 PM.
16th October to 5th March – 9:30 AM to 5 PM.
On 26th December and 1st January, you can visit Stonehenge between 10 AM and 4 PM.
Stonehenge is closed on 24th and 25th December.

The tour is available on all days of the week. Please note that last entry to Stonehenge is two hours before closing.

How to get to Stonehenge

Stonehenge is based 90 miles west of Central London. To get there, board a train from Waterloo Station in London to Salisbury. Trains depart every half hour from 6:30 AM onwards. The fastest journey takes 1 hour and 22 minutes. Dedicated buses travel from Salisbury to Stonehenge. If you wish to use public transport, please note that only special tour buses go to the monument.

How long does it take to explore Stonehenge?

Allow two to three hours to enjoy Stonehenge.

Getting your tickets

You will receive an email with your Stonehenge tickets shortly after ordering. Please take a printout of your voucher and display it at the ticketing counter at the Stonehenge Visitor Centre to gain admission. Your ticket is valid for the day you've booked the experience.

Children under 5

Children under the age of 5 years are entitled to free entry to Stonehenge.

Cancellation Policy

Stonehenge tickets cannot be cancelled, amended or rescheduled.
Book Tickets