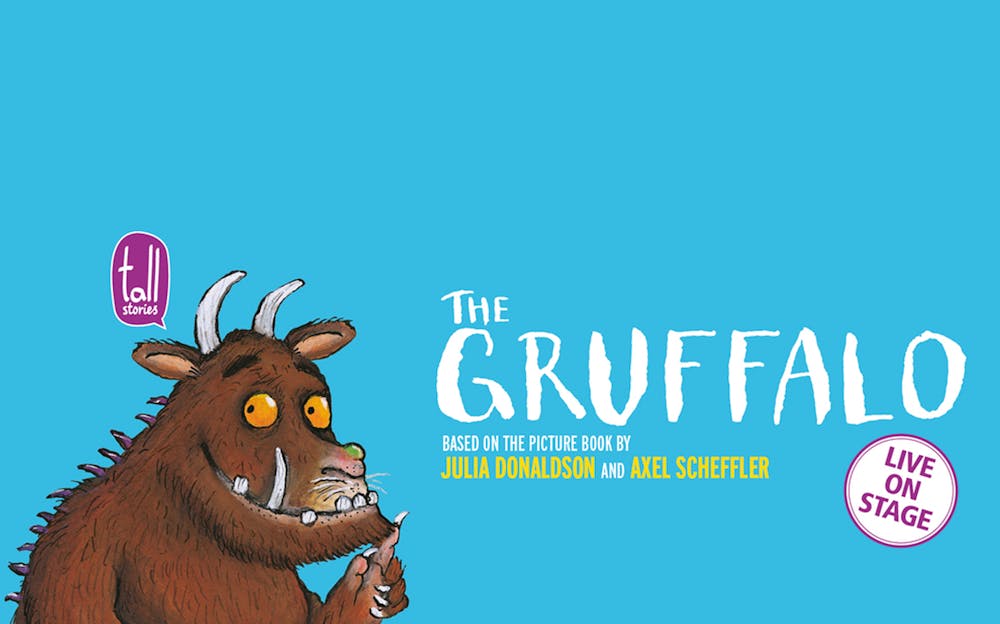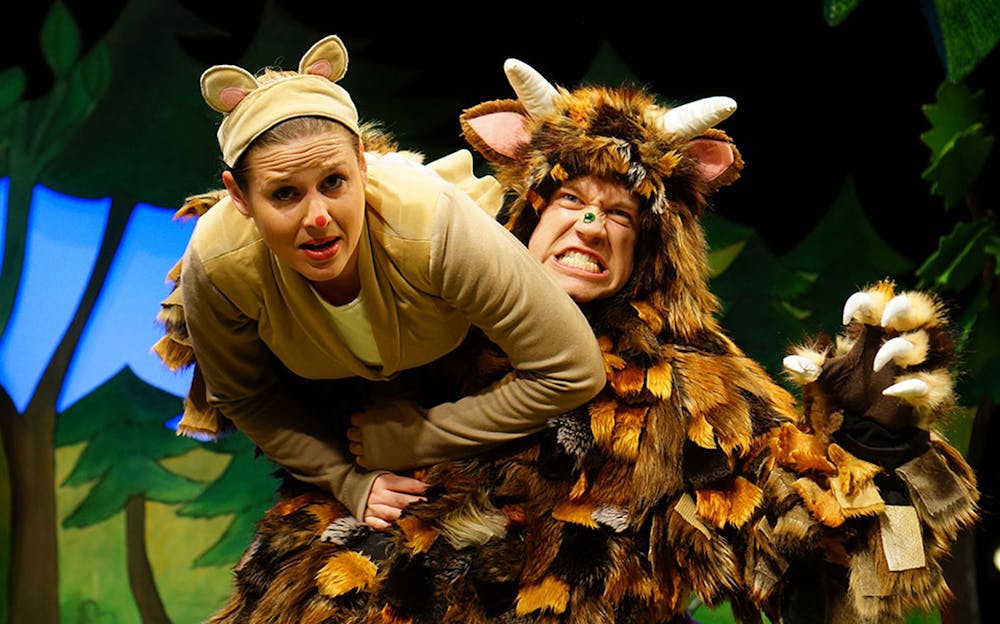 The Gruffalo
Available from
£
18.60
Why Watch The Gruffalo
Gruffalo runs during the summer holidays, making it the perfect way to spend a day out with family. For pre and primary school children, Gruffalo is the best way to introduce them to the theatre and live performances. Originally a picture book, created by Julia Donaldson and Axel Scheffler, it has gone on to become one of the most recognized children's stories across the world. Adapted for the stage by Tall Stories, the director, Olivia Jacobs attempts to create a play that is equally appealing to children and adults alike. The Tall Stories adaptation has been met with critical acclaim from audience across all age groups, and there is not even one moment where you will want to take your eyes off the stage!
The vibrant characters, costumes and setting makes for a lively performance, and is sure to keep the children engaged at all times! For those who have already read the books, the performance is a wonderful way to see the characters come to life.
The Story
The story follows Mouse, as it goes through the deep, dark wood in search of its favourite food, hazelnuts. During his search for hazelnuts, Mouse comes across several hungry animals that want to eat it. Mouse first meets Fox, who invites Mouse for dinner. Sensing danger to its life, Mouse declines the offer and tells Fox that he has to dine with his friend, the terrifying Gruffalo, a hybrid that is half buffalo and half grizzly bear. Mouse hopes that by telling them that it is meeting the Gruffalo, they will get dissuaded from pursuing it. Next up, Mouse comes across spirited Snake and the eccentric Owl. The cunning Mouse declines their offers by telling them about the Gruffalo. All the animals are frightened and they let Mouse continue its quest for hazelnuts.
Mouse is quite pleased with its ability to dupe all the other animals with the false story of the Gruffalo. After getting rid of the last animal, however, Mouse comes upon a real Gruffalo, and it has all the features that Mouse had described to the other animals. The Gruffalo threatens to eat Mouse. Can Mouse use its cunning to escape from this fearsome creature?
Good for
Fans of The Gruffalo | Families with children | First-time West End-goers
FAQ
Know Before You Go
Show Details
Show Timings
Wed & Fri
11:00 AM or 2:00 PM
Thu
11:00 AM
Sat & Sun
10:00 AM & 12:00 PM
Duration
55 minutes without an interval.
Additional Information
Audience
Recommended for children above the age of 3.
Available Facilities
In-house bar
Wheelchair accessible
Coat check
Seating
The Lyric theatre has a seating capacity 887.
Outside Food
Strictly prohibited. If you'd like to grab a meal before or after the show, check out our guide to the 30 Best Restaurants in West End.
Dress Code
Smart and casual wear is recommended. Keep in mind, the theatre is air conditioned throughout the year and can get a bit chilly.
Cancellation Policy
This experience cannot be canceled, amended or rescheduled.
You will receive an email with your voucher. You may display your voucher on your mobile phone. Please carry a valid photo ID for identification.