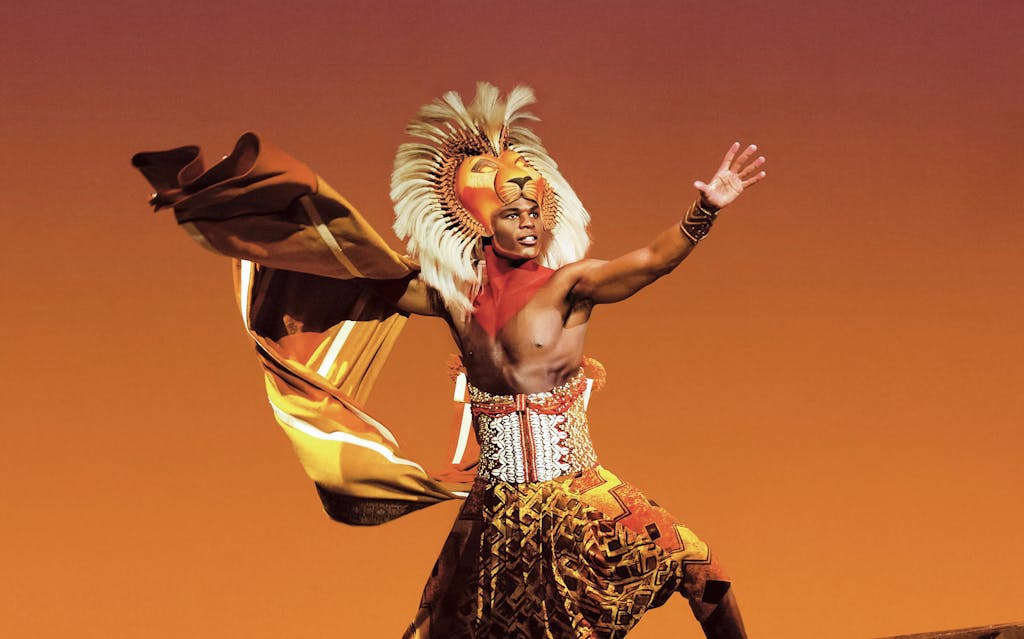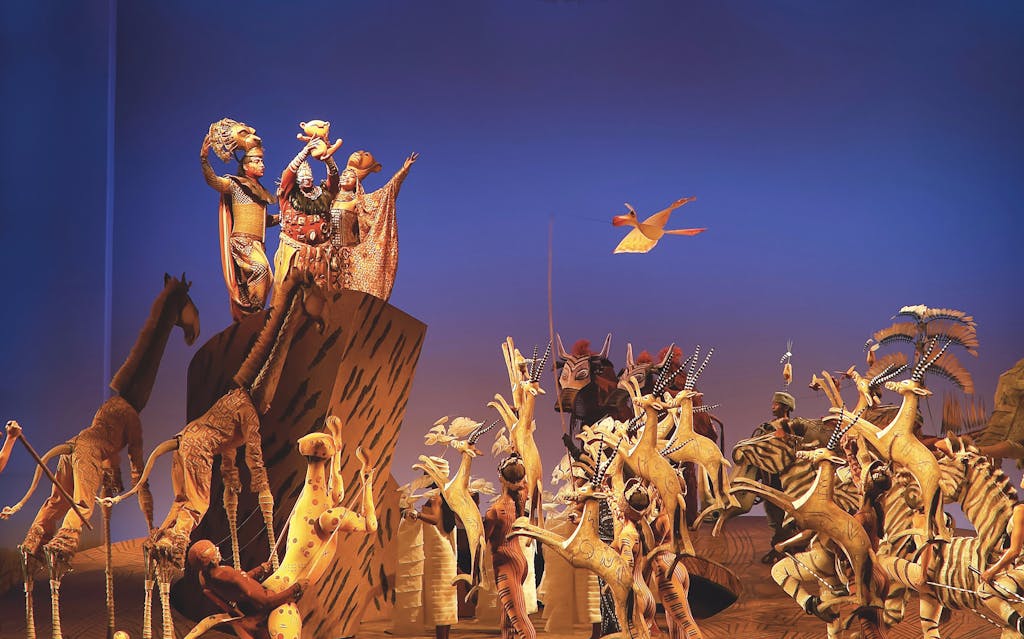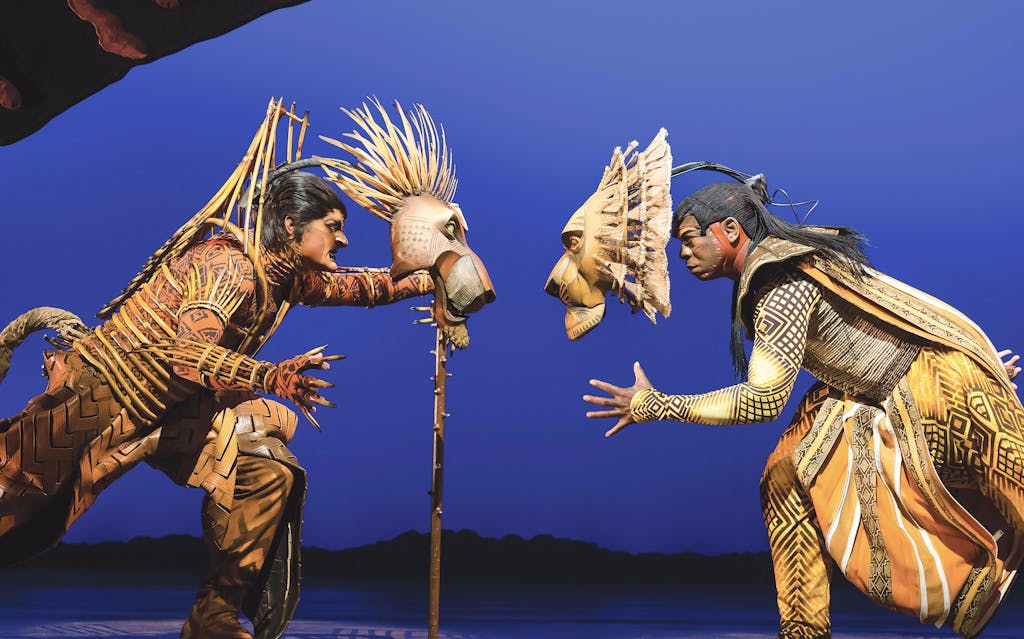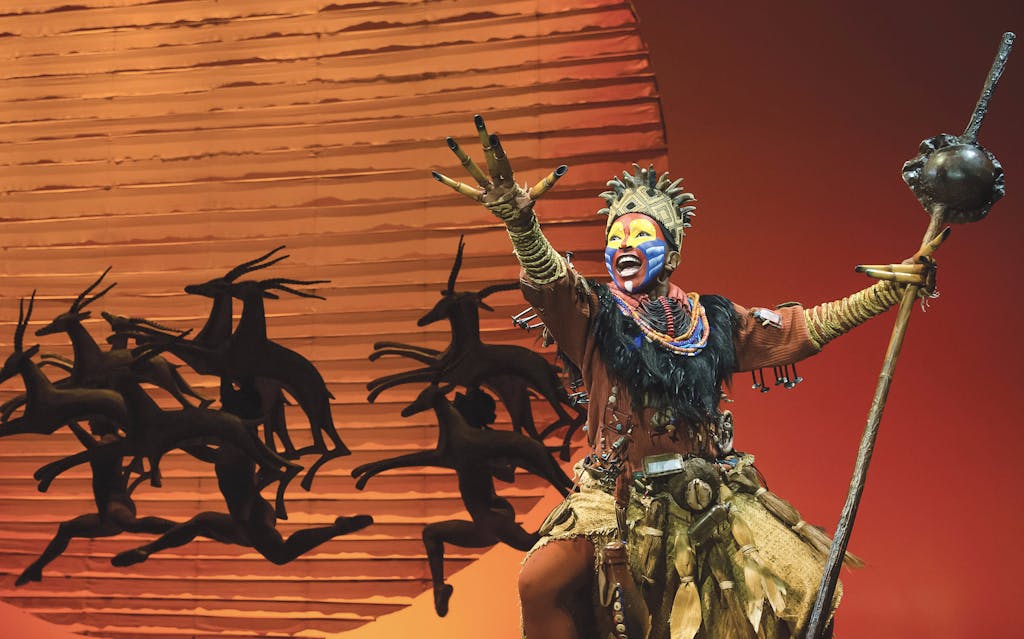 Highlights
Witness the onstage adaptation of the Disney classic, full of excitement, colours and enchanting effects!
The Lion King
While most people know of the Lion King from the Disney animated feature film, the same story has also been adapted into a stunning musical as well. Since its inception, the musical has acquired several awards, popularising it with audiences both young and old alike. Coming to the Minskoff Theatre on December 13, 2019, the Lion King Broadway is the perfect entertainment option for families this Holiday season.
Set out on an exciting adventure
Directed by the supremely talented Julie Taymor, this onstage adaptation is full of excitement, colours and music and enchanting effects. Get ready to see Simba's wonderful story as he transforms from a naive lion cub to the King of the Pridelands. The special journey will tug at your heartstrings, leaving you mesmerised and teary-eyed during major portions of the musical.
The carefully crafted music goes perfectly with the story and the Serengeti backdrop. Audience members familiar with the Disney film can also expect some of the popular tracks to make a return in the stage production.
Simba's rise to greatness
The Lion King Broadway starts off when Simba is just a small lion cub. He is unburdened by the affairs of the jungle while growing up, relying on his father Mufasa to make the important decisions and lead the animals of Prideland. As the prince, Simba is in line to be the next ruler of the jungle. However, a series of tragic events lead to Simba fleeing from the kingdom to save his hide.
After the passage of many years, Simba is all-grown-up. He realizes his true destiny and returns to Prideland to claim what is his. What trials and tribulations lie in his way as he makes his glorious comeback? Can Simba assume the role of the king with ease or will he face new challenges instead? Book a date at the Minskoff Theatre to find out the answers to these questions.
The story is especially appealing to children, showcasing an adventurous tale full of the various animals. Avoid missing this production at any rate.
How to book your tickets?
Purchase your tickets online to enjoy a convenient process. Save the online voucher on your mobile device and show it at the entrance to the venue to gain access. On Tuesdays and Wednesdays, the evening show begins at 7 pm, while on Thursdays, Fridays and Saturdays, this show starts at 8 pm. Finally, on Sundays, you can catch the evening show at 6.30 pm.
The Lion King Broadway at Minskoff also offers matinee shows on Saturdays at 2 pm and on Sundays at 1 pm.
The two and a half-hour long production includes a break in between. Outside food is restricted within the theatre premises. Those looking for food can visit nearby restaurants to grab a quick bite during the interval or after the musical ends.
Although seating 1621 audience members at once, expect tickets to be in high demand. Therefore, booking your tickets early is vital to enjoying this family-friendly production. Its current run ends on August 9, 2020.
Additional
Show Information

Leading Roles
Jelani Remy as Simba
L. Steven Taylor as Mufasa
Adrienne Walker as Nala
Tshidi Manye as Rafiki
Stephen Carlile as Scar

Directed by
Julie Taymor

Choreographer
Garth Fagan

Top Songs
'Hakuna Matata', 'I Just Can't Wait To Be A King', 'Circle Of Life' and 'Endless Night'.

Performance Times

Tuesday and Wednesday: 7:00 PM
Thursday and Friday: 8:00 PM
Saturday: 2:00 PM and 8:00 PM
Sunday: 1:00 PM and 6.30 PM

Getting your tickets

You will receive your tickets via email shortly after booking. Please exchange your e-tickets for physical tickets with our uniformed Headout hosts outside the venue.

Theatre Information

The theatre has a seating capacity of 1,621. It is wheelchair accessible, and has an in-house bar and cloakroom.

Cancellation Policy

Tickets cannot be cancelled, amended or refunded.
Book Tickets