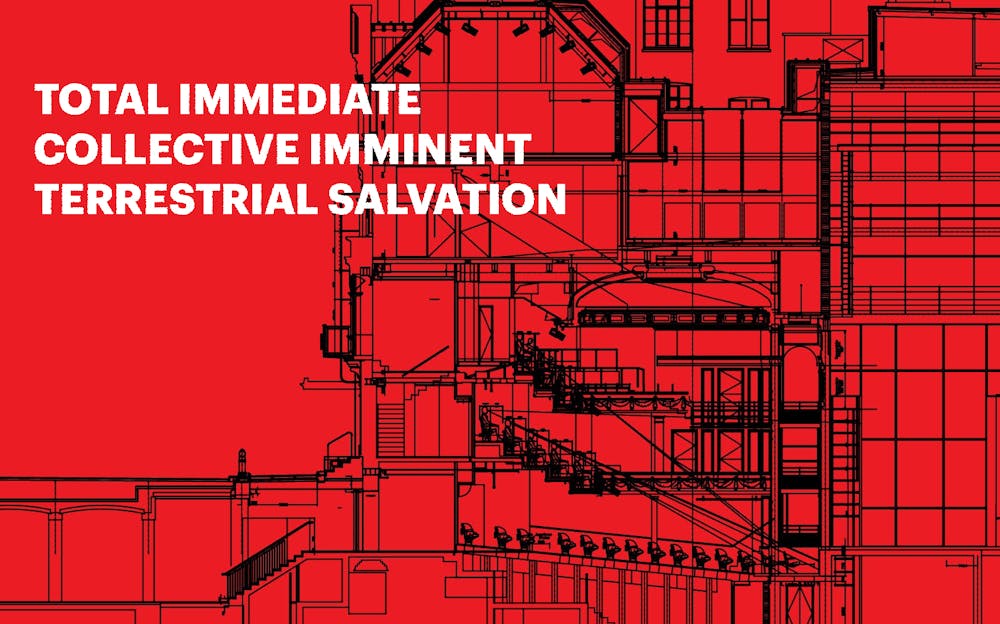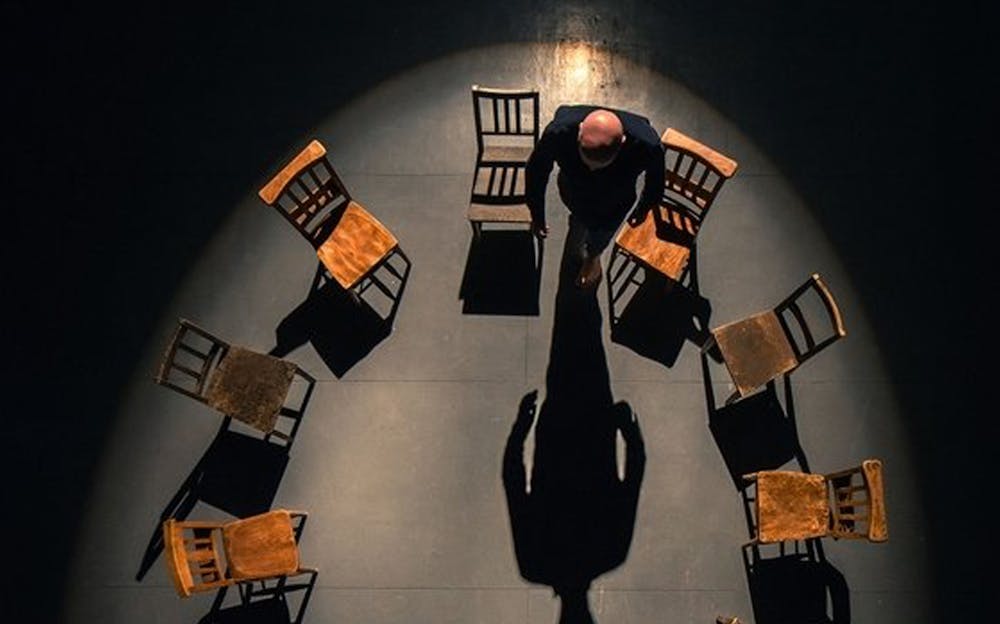 Total Immediate Collective Imminent Terrestrial Salvation
Available from
£
30.00
Why Watch Total Immediate Collective Imminent Terrestrial Salvation
Total Immediate Collective Imminent Terrestrial Salvation ran quite successfully at the Edinburgh International Festival and the National Theatre of Scotland, and is now headed to London for a limited 3-week run. Playwright and director Tim Crouch is famous for strongly rejecting realism in theatre, choosing instead to allow the audience to participate in the presentation and make the experience truly memorable. His works include My Arm, ENGLAND, The Author, and An Oak Tree, all of which stay aloof from theatrical conventions.
Crouch himself has stated on multiple occasions that the story does not require props or costumes of any sort, for the entire experience is purely in the mind of the audience. With Total Immediate Collective Imminent Terrestrial Salvation, Crouch moves effortlessly between various abstract and surreal themes.
The Story
The author of a book that predicts everything leads a group of people towards the destruction of the world and its imminent rebirth. The book contains everything from the black hole and its equations to the final words that will be spoken before the inevitable end. In an attempt to compensate for his failures in life, a man makes his followers believe something that was never real. The words and images in the book are shared by the audience and the actors as they turn the pages of the book together. The audience might even be asked to read aloud as a part of the performance.
Good for
Lovers of Unconventional Theatre | Fans of Tim Crouch
Critics Reviews
N/A
FAQ
Know Before You Go
Show Details
Show Timings
Tuesday – Saturday
7:45 PM
Thursday & Saturday
3:00 PM
Sunday & Monday
No show
Duration
1 hour and 15 minutes, with no intermission
Illustration by
Rachana Jadhav
Directed by
Karl James & Andy Smith
Written by
Tim Crouch
Produced by
National Theatre of Scotland
Know Before You Go
Audience
To be confirmed
Available Facilities
Wheelchair accessible
In-house bar
Seating
The Jerwood Theatre Upstairs has a flexible seating capacity of up to 90 people.
Access
Captioned performances will be available on 13th and 20th September at 7.45 PM. A relaxed environment performance will be available on 21st September at 3 PM.
Dress Code
Smart and casual wear is recommended. Keep in mind, the theatre is air conditioned throughout the year and can get a bit chilly.
Cancellation Policy
This experience cannot be canceled, amended or rescheduled.
You will receive an email with your voucher. You may display your voucher on your mobile phone. Please carry a valid photo ID for identification.