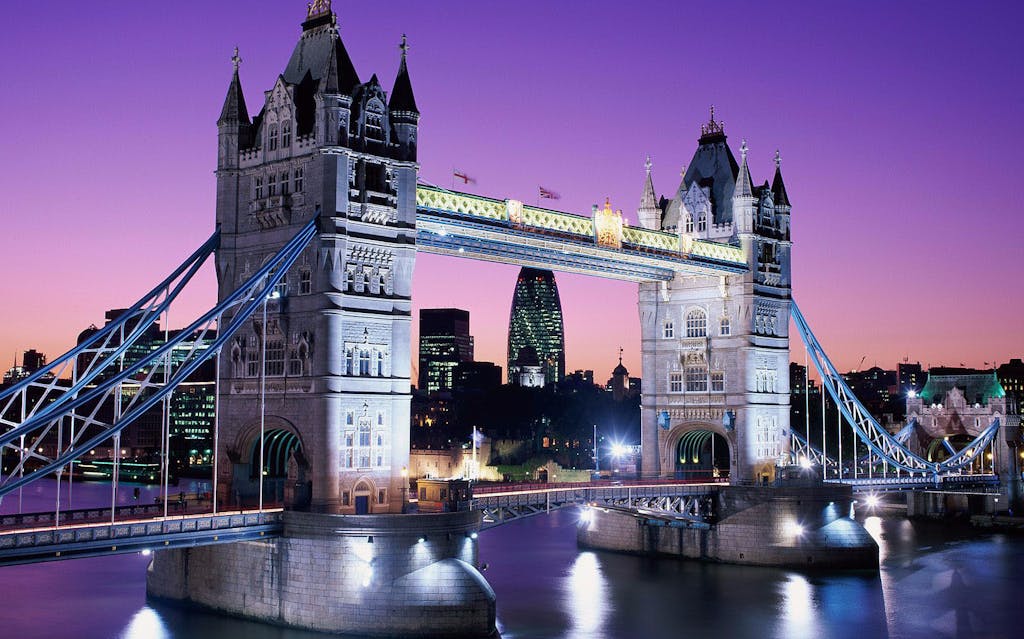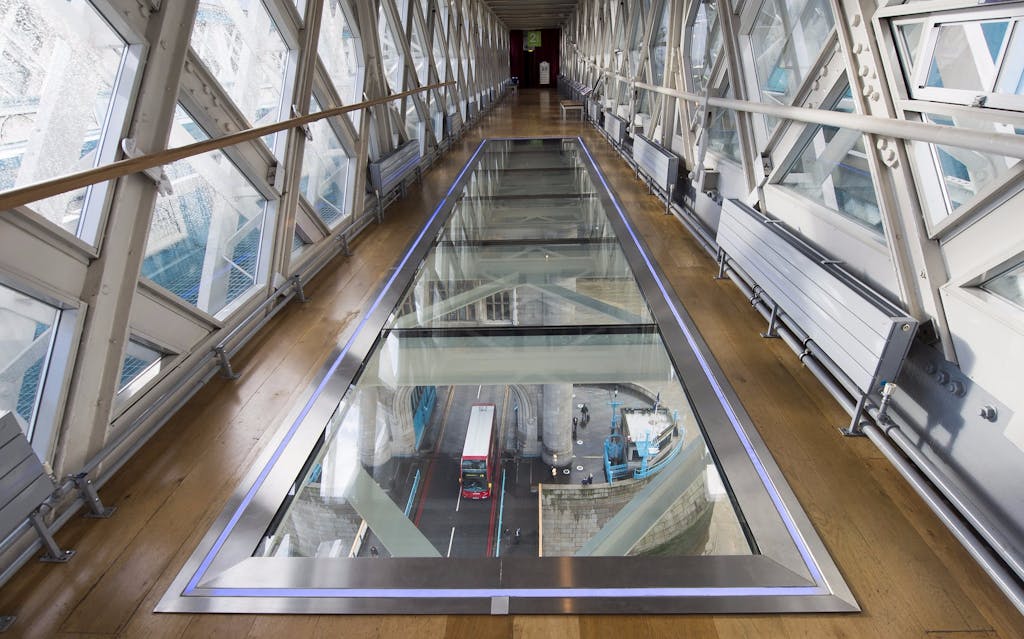 Tower Bridge Exhibition Tickets
Adult
£
12.30
Child
£
6.20
Highlights
Learn the history of Tower Bridge and the architectural prowess of the Victorian era
View the Docklands, the Tower of London, St Paul's Cathedral, Big Ben and much more
Walk the spectacular glass walkways
Explore the Tower Bridge Exhibition; a display explaining why and how Tower Bridge was built
Visit the Victorian Engine Rooms and marvel at the coal-driven engines
Experience stunning views from a famous London landmark
Built between 1886 and 1894, Tower Bridge is one of London's best-known landmarks. Considered one of the most famous bridges in the world, 30th June 2019 marks 125 years since Tower Bridge first opened to the public. Explore this jaw-dropping example of Victorian engineering by purchasing Tower Bridge tickets.
Tower Bridge crosses the River Thames close to the Tower of London. The bridge deck is accessible to pedestrians and vehicles. It has high-level walkways, initially built for people to cross the river, which now feature a glass-floored section. Today, visitors use the walkways for witnessing breathtaking views of London's skyline. Sights include the Tower of London, Big Ben, London City Hall, Tate Modern, St Paul's Cathedral, HMS Belfast, and spectacular views of the River Thames from above. With such fantastic photo opportunities, Tower Bridge tickets are sure to provide a whole album full of memories.
See inside London's most iconic bridge
Visit Tower Bridge and transport yourself to Victorian London. Once inside, you will find yourself immersed in world-famous architecture and engineering.
Two Towers is a permanent exhibition in the north and south towers of Tower Bridge. It examines the lives of the people who designed and built the bridge. It also commemorates those involved in the bridge's operation from its creation and construction to modern-day use. The exhibition includes the story of Jack 'Ginger' Bateman – a celebrity diver who risked his all to dig the extensive foundations anchoring the 70,000-tonne bridge – and features unique objects such as an authentic Victorian diving helmet. You can also meet the people working at Tower Bridge in the new '24 Hours at the Tower Bridge' short film.
Tower Bridge: A world-famous feat of Victorian engineering
Discover captivating secrets of Victorian engineering in the Engine Rooms where machinery lifted the bridge to let boats pass. The switch from electricity to coal-powered engines took place as recently as 1976. Since that time, the Engine Rooms have been a permanent exhibit. Lose yourself in this atmospheric space, where interactive exhibits and never before displayed films and photographs explore and explain the role of this vibrant workplace.
Tower Bridge was constructed as an entrance to London and a gateway to the empire. It is an excellent example of the combination of robust structure and brilliant minds. Get Tower Bridge tickets for the whole family and take a trip through one of the most iconic bridges in the world.
Additional
Opening Hours

09:30 AM – 5:00 PM (last admission)

On the third Saturday of every month, Tower Bridge opens at the later time of 10:00 AM to facilitate Autism Friendly Early Opening sessions.

Tower Bridge is closed from the 24th to the 26th of December and opens at 10:00 AM on the 1st of January.

How to get to Tower Bridge

The following bus routes will take you to Tower Bridge: 15, 42, 78,100, RV1.

Tower Hill underground station can be accessed from the District and Circle lines to the north side of the Bridge. London Bridge underground station is served by the Northern and Jubilee lines and brings you to the south bank of the River Thames. Tower Bridge is just a short walk away.

Tower Bridge can be reached by train from London Bridge, Fenchurch Street or Tower Gateway DLR Stations.

Riverboats stop at St Katherine Pier and Tower Pier on the north bank and at London Bridge City Pier on the south bank. All are a short walk from Tower Bridge.

How long does it take to explore Tower Bridge?

Allow an hour to explore Tower Bridge.

Getting your tickets

You will receive an email confirmation with your Tower Bridge Exhibition Tickets shortly after booking. Please display printed copies of your tickets along with valid photo ID at the entrance.

Cancellation Policy

Tower Bridge tickets cannot be cancelled, amended or rescheduled.

Reduced Price Tickets

Child tickets (children between 5-10 years of age) are available at a reduced price. Children under the age of 5 enter free of charge. Senior tickets (for guests over the age of 60) are available at a reduced price. Students over the age of 16 with a valid student ID can also buy discounted tickets.

Please select the right profile type for your group during checkout.

Warning: Ensure that you are carrying a valid ID of the members in your group if you select any reduced price tickets during checkout.
Book Tickets