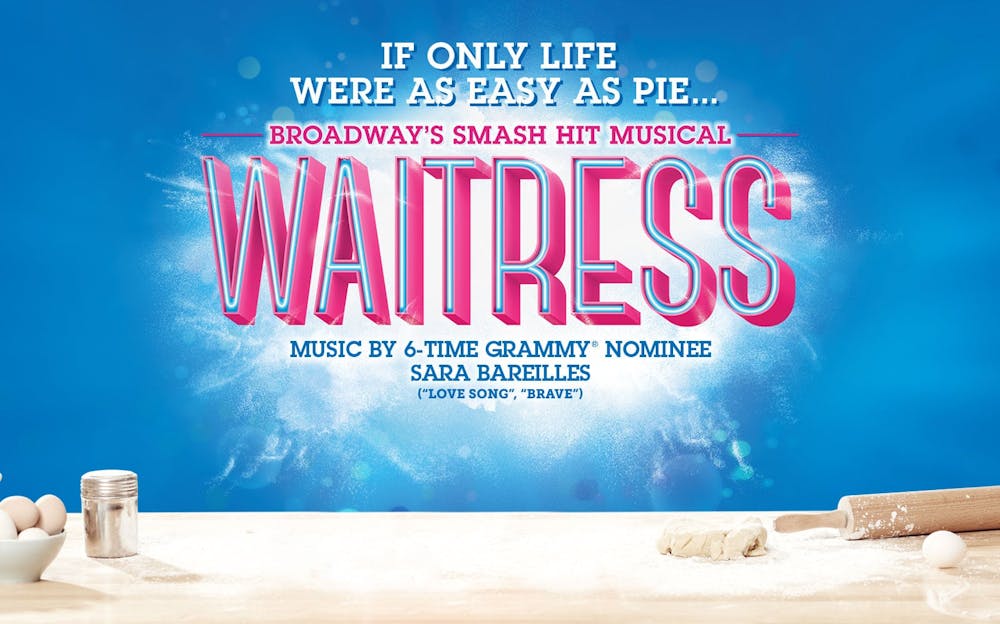 Waitress
 A 2007 film of the same name became the basis for the popular Broadway production, Waitress. After impressing fans across the world, it finally reaches the West End stage in October 2019. After receiving numerous Tony Award nominations over the years and completing three Broadway runs, Waitress musical London is arriving at the Adelphi Theatre.
Award-winning cast and crew
A part of why the production received immense praise is because of its highly talented performers. Sara Bareilles, a six-time Grammy Award nominee, is responsible for the music orchestration and the lyrics in the production. The tunes and words in the songs perfectly summarise how people, who long to get away from life's routine, feel inside. It shows her brilliant insight into the human psyche and is so apt for the production's theme.
Waitress musical London has already been nominated for 6 Drama Desk Awards, 4 Tony Awards, 4 Outer Critics' Circle Awards after its debut in 2016. Director Diane Paulus deserves high praise for her work in the play as well, focusing all her energy in making her character shine on stage. She succeeds in portraying even the most delicate situations effectively.
Expect a heartwarming tale of love and escape
Jenna is a small-town pie maker working in a diner. She is unhappy with her current life and wants to escape her reality. Her husband, Earl, is abusive toward her. To make matters worse, Jenna is pregnant with Earl's child after a drunken night with him. She meets a handsome doctor, Dr Jim Pomatter when she goes in for a physical examination.
She begins a secret affair with Pomatter, who is also married. To find a release for all her worries and tensions, Jenna enters a pie baking contest in the hopes of winning the grand prize and restarting her life. Waitress musical London follows Jenna's story to a conclusion you least expect. Book your tickets today and start Jenna on her journey toward peace, happiness and fulfilment.
Show timings and dates
Ticket bookings are open until March 28, 2020, at the Adelphi Theatre. Between Mondays and Saturdays, the evening show begins at 7.30 PM. Those looking for an earlier option can opt for the matinee show starting 2.30 PM on Wednesdays and Saturdays. The two-and-a-half-hour play includes an interval in between. Due to the presence of adult themes and mature content, the musical is suitable for children over 13 years.
The Theatre can house 1499 audience members at once. Still, booking early is the best option to ensure proper seats and availability. One thing to note is that outside food is restricted within the venue. Visit restaurants nearby to dine either before or after the show. However, an in-house bar is present for guests to enjoy a beverage before the start of the musical.
Wear and casual and smart clothing to the venue. Remember that the air conditioning makes the theatre chilly and dress accordingly to avoid discomfort. Carry valid photo identification and tickets/online vouchers on the day of visit for hassle-free entrance.
FAQ
Know Before You Go
Show Details
Show Timings
To be confirmed
Duration
2 hours and 30 minutes with 1 intermission
Leading Roles
TBA
Directed by
Diane Paulus
Music and Lyrics by
Sara Bareilles
Choreographed by
Lorin Latarro
Top Songs
"You Matter To Me" , "The Negative" , "She Used To Be Mine" , "Everything Changes" and "When He Sees Me"
Additional Information
Audience
Children below the age of 4 are not allowed into the theater.
Available Facilities
In-house lounge
Coat check
Wheelchair accessible
Seating
The Adelphi Theatre has a seating capacity of 1499.
Outside Food
Strictly prohibited. If you'd like to grab a meal before or after the show, check out our guide to the 30 Best Restaurants in West End.
Dress Code
Smart and casual wear is recommended. Keep in mind, the theatre is air conditioned throughout the year and can get a bit chilly.
Strict Cancellation Policy
All West End show tickets are non-refundable.
Book Tickets