Why Watch Waitress
Based on a 2007 film having the same name, Waitress has been a major hit at Broadway. It has been nominated multiple times for the Tony Award. Waitress, the musical, is running in its third year at Broadway. It will be the first time that a musical by an all-female creative team will be showcased at West End, and the message about female empowerment is wonderfully portrayed. The chemistry between the lead characters is endearing to see on stage and helps highlight the understanding and friendship between them.
After opening on Broadway in 2016, the musical went on to be nominated for 4 Tony Awards, 6 Drama Desk Awards, and 4 Outer Critics' Circle Awards. The music is orchestrated by six-time Grammy nominee, Sara Bareilles, and has won accolades from critics and the audience alike. Her dynamic score and idyllic lyrics will make an impact on anyone who has dreamt of getting away from the monotonicity of everyday life. The confluence of pop-rock ballads and ensemble numbers are exquisitely rendered by the six-piece choir. She earned a Tony nomination on her debut, with Waitress being nominated for best musical. Diane Paulus's direction has been praised for her ability to command the spotlight with her ensemble cast, while still being able to depict the personal moments in an intimate and delicate manner.
The Story
Jenna, an expert in the art of pie making in a small town, dreams of a life beyond the confines of the diner she works at. Jenna finds no solace in her marriage, as she is trapped in an abusive relationship with her husband. To make matters worse, she realizes that she is pregnant, as a result of a drunken night with her husband, Earl. When she goes in for a physical, Jenna meets the handsome Dr. Jim Pomatter, the stand-in for her usual doctor. News of Jenna's pregnancy has reached the diner, although she is significantly less enthusiastic than her colleagues.
Jenna runs into Dr. Pomatter at the bus stop after the day has ended, and she opens up about her marriage. She goes home glad that Earl will be out drinking with his friends when to her surprise, she finds him at home. Earl tells Jenna that he has been fired, and furiously tells her to earn more money to support them. He almost turns physical and only calms down a bit on hearing about Jenna's pregnancy.
Soon Jenna hears about a baking contest being held in a nearby county, with a big reward. By winning the contest, she could get away from her husband and begin her life over. Could this be her gateway to happiness?
Good for
Fans of Musicals | Date night | First-time West End goers
FAQ
Know Before You Go
Show Details
Show Timings
To be confirmed
Duration
2 hours and 30 minutes with 1 intermission
Leading Roles
TBA
Directed by
Diane Paulus
Music and Lyrics by
Sara Bareilles
Choreographed by
Lorin Latarro
Top Songs
"You Matter To Me" , "The Negative" , "She Used To Be Mine" , "Everything Changes" and "When He Sees Me"
Additional Information
Audience
Children below the age of 4 are not allowed into the theater.
Available Facilities
In-house lounge
Coat check
Wheelchair accessible
Seating
The Adelphi Theatre has a seating capacity of 1499.
Outside Food
Strictly prohibited. If you'd like to grab a meal before or after the show, check out our guide to the 30 Best Restaurants in West End.
Dress Code
Smart and casual wear is recommended. Keep in mind, the theatre is air conditioned throughout the year and can get a bit chilly.
Strict Cancellation Policy
All West End show tickets are non-refundable.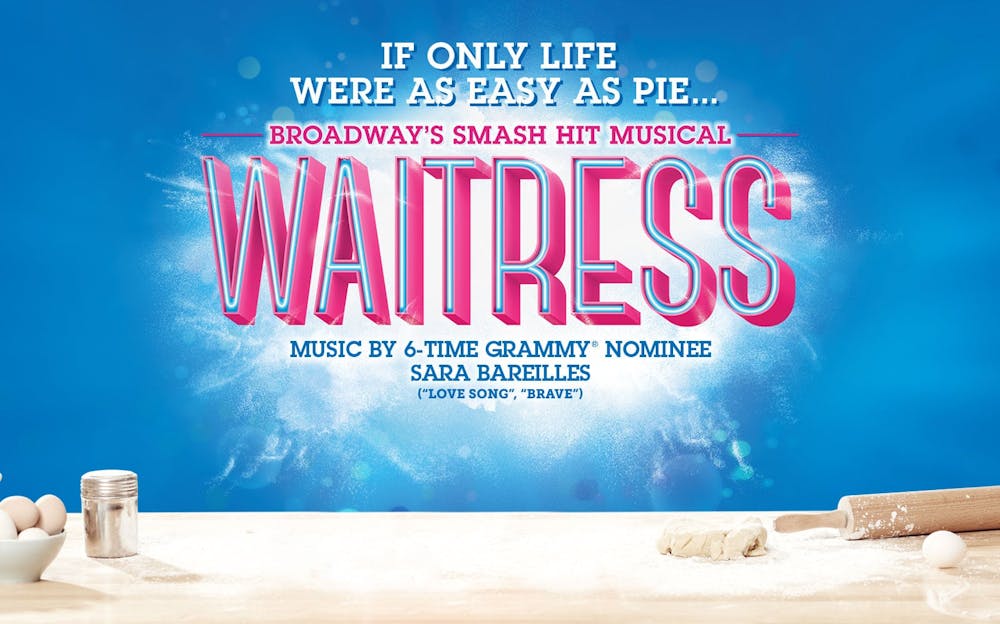 Book Tickets