Search cities, movies, categories + events...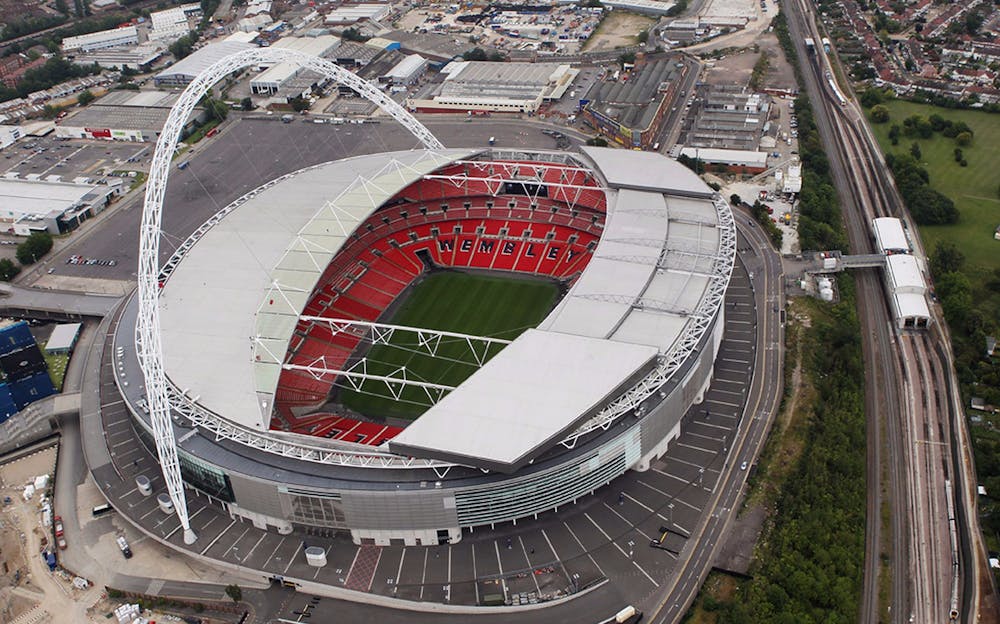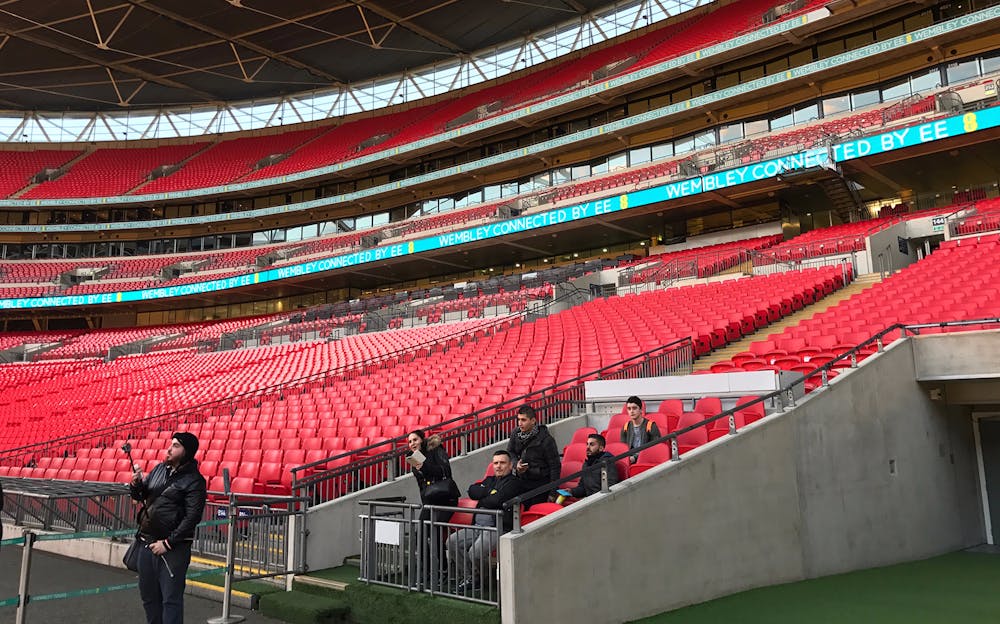 Why You Shouldn't Miss This
Wembley Stadium is one of the largest stadiums in England, with a capacity of 90,000. It hosts the Englans Football Team's matches as well as the FA Cup Final. It is the temporary home stadium of the football club Tottenham Hotspurs. It also holds the distinction of being the second largest stadium in Europe, behind only Camp Nou, the home of Football Club Barcelona. It hosted the Gold medal football match of the 2012 Summer Olympics, and also the finals of the 2011 and 2013 UEFA Champions League Final. Several music concerts by famous artists have been held at the stadium. Adele, Metallica, Green Day, Elton John, Madonna and AC/DC are some of the famous artists that performed at this historic venue. The stadium also has a facility for erecting a platform on the lowest tier of seating, transforming it into an athletics stadium, but it would decrease the capacity of the stadium to about 60,000.
Your Experience
The tour will let you explore the behind-the-scenes of the biggest sports and music venue in the United Kingdom. With an expert guide accompanying you, an eye-opening experience awaits you. The statue of Bobby Moore, the captain of the England team that won the 1966 FIFA World Cup as you enter the building. Your eyes will be treated to some spectacular panoramic views of the entire stadium, and it is something that is sure to take your breath away. The sheer size of the stadium will astound you, and it is easy to understand why it is one of the biggest stadiums in all of Europe. You will also get a chance to go deep into the heart of the stadium. These parts are reserved only for players, and some of the biggest names in music and sport. The tour will take you through the dressing rooms, the press room, the players' tunnel, and alongside the lush grass pitch. You will also get a chance to tour the Royal Box, where you can see the actual FA Cup. The bright red seating along with the partially retractable roof gives the stadium a grand appearance. One of the most stunning features of the stadium is an unsupported arch that spans 315 meters. You can see cables on the archway, supporting the entire north retractable roof and the over half of the weight of the retractable roof on the south. Getting a chance to see the illuminated Wembley archway firsthand is a surreal experience.
Know Before You Go
Timings
This tour is available every hour from 10:00 AM until 5:00 PM every day of the week. The tours, however, are closed on certain days. The exact dates can be seen during the booking.
Strict Cancellation Policy
This experience cannot be cancelled, amended or rescheduled.
Book Tickets