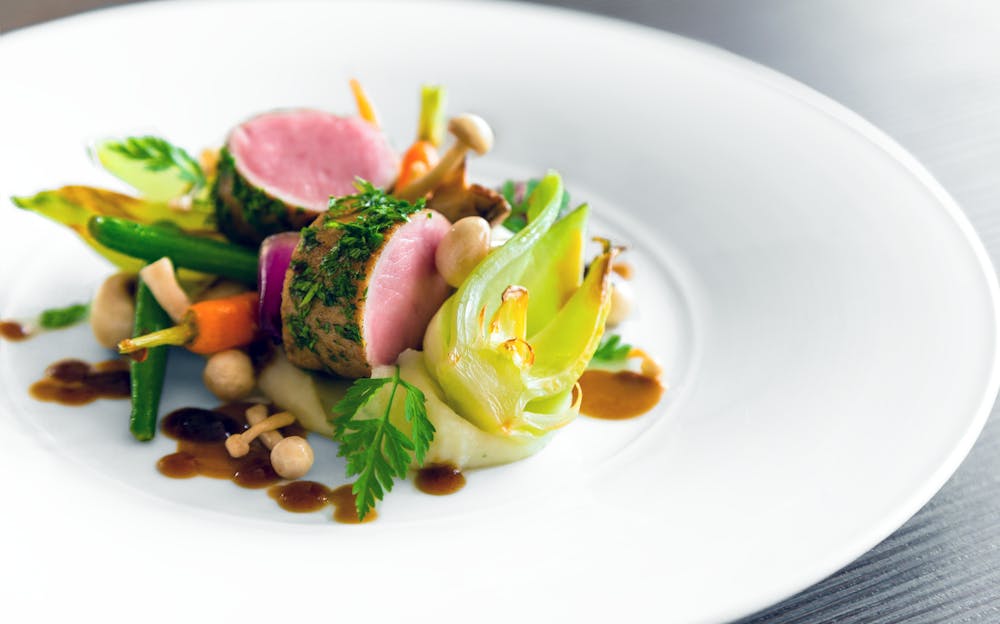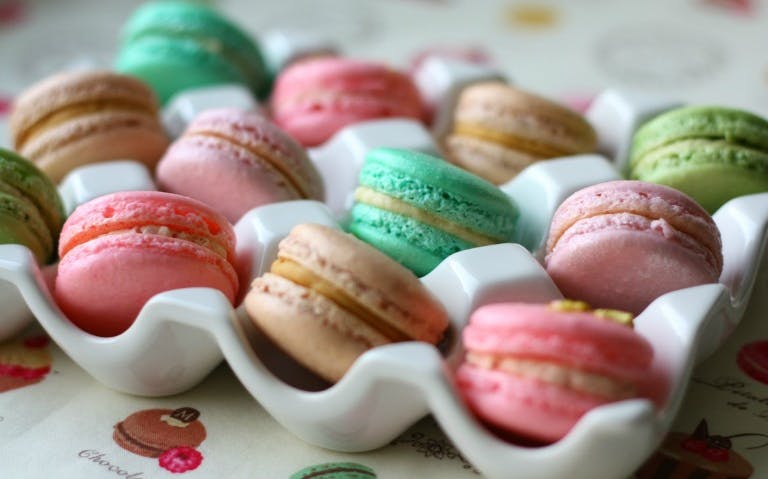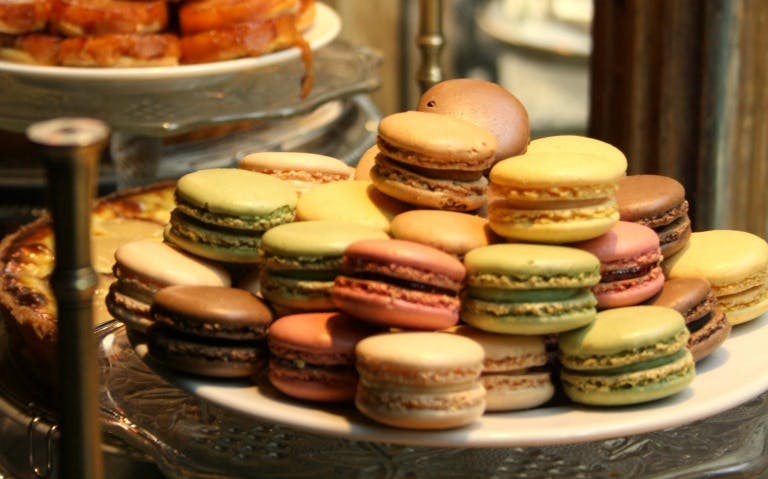 Gourmet Macaron Cooking Class
Available from
£
65.61
Was
£
82.02
Save
£
16.41
Highlights
Learn how to make macarons from scratch in this two-and-a-half-hour masterclass
Learn new skills at a gourmet macaron cooking class
French cuisine is one of the most popular cuisines in the world. Many methods of cooking used across kitchens today originated in France. Therefore, those interested in picking up the French cooking techniques can take up the Gourmet Macaron Cooking Class.
Do you love to whip up new and impressive dishes in the kitchen? People with a flair for cooking can join professional courses during their Paris vacations. One of the trickiest French desserts to master is the dreaded Macaron. When created perfectly, macarons can taste heavenly. However, you need to be precise and exact with all measurements and ingredients to make macarons successfully.
Although originating in Venice, Queen Catherine de' Medici introduced the dessert in France during the early 16th Century. Till the early 1900s, macarons were served as a single piece. However, sometime in the 1930s, chefs began serving two macarons together with a variety of liqueurs and jams in between. Today, the dish has evolved even further to include ganache, buttercream or jam as a filling. The macaron tower is a special way of presenting the dessert, where many macarons are arranged on a stand to form a tower-like structure.
Unlike many other deserts, mastering the macaron requires guidance from a professional. Opting for a Gourmet Macaron Cooking Class allows you to learn from a chef with years of experience.
Step by step guidance from talented chefs
A dessert chef will conduct the macaron class and, by the end, you too will be able to make a perfect rendition of the confection. Receive help on each step and understand the exact measurements of butter, eggs, sugar and all other necessary ingredients. You can note down important tips and tricks shared during the class.
Students make two different types of macarons from scratch. Apart from creating the meringue shells, you also need to master the various fillings commonly found inside the dessert. Pistachio, coffee, salted butter, lemon and chocolate are some of the flavours you end up learning by the end of the class.
At the end of the class, clarify any doubts regarding the method by talking with the chef. Absorb as much knowledge as you can about the baking process as well.
Treats to show your friends and family
You can take home the macarons you make during the class for your family and friends. When you return from the Paris trip, head to the kitchen and make your first batch of macarons. Follow the instructions learnt in class to end up with perfect macarons. Treat your friends and see them turning green with envy at your cooking skills!
Book the two-and-a-half-hour Gourmet Macaron Cooking Class to enrich yourself as a cook. During the class, sip the complimentary drinks on offer and get ready for an experience of a lifetime. With a bit of knowledge and expertise, you too can make world-class macarons in your home kitchen. Keep practising, and soon you may surpass professional chefs as well!
Includes
Admission
Complimentary drinks