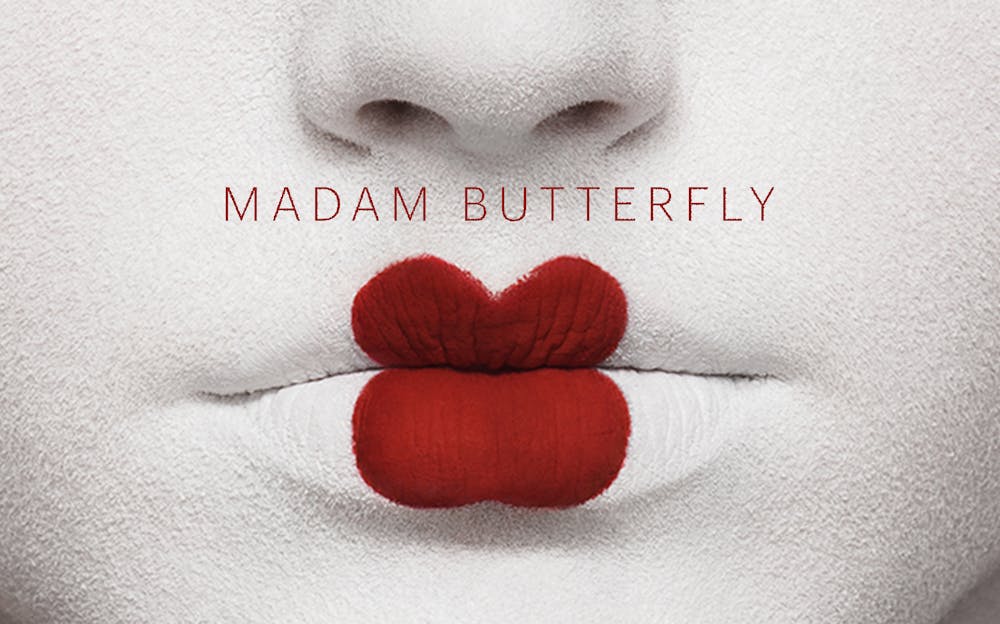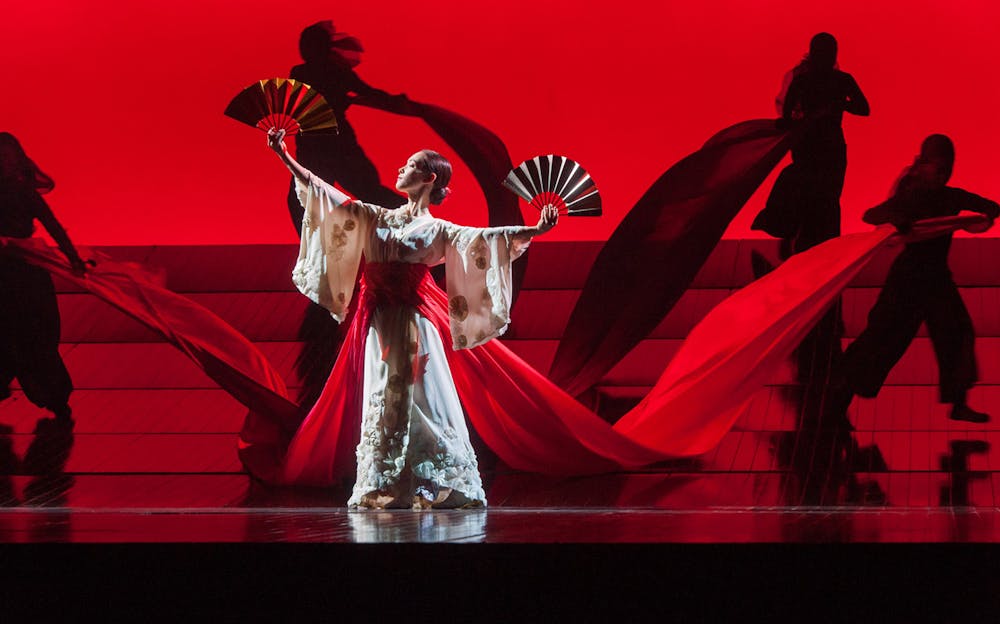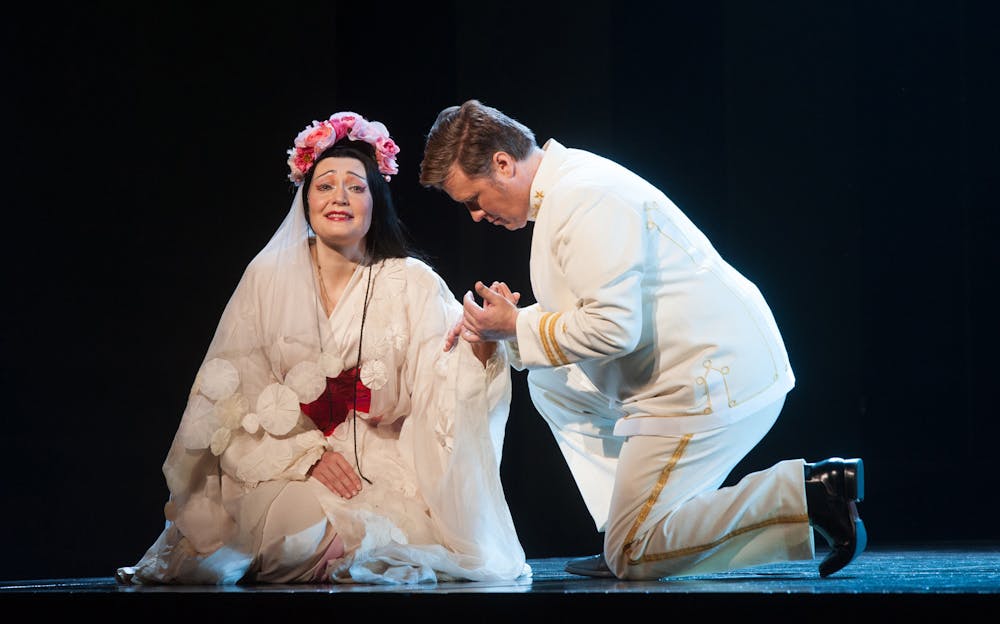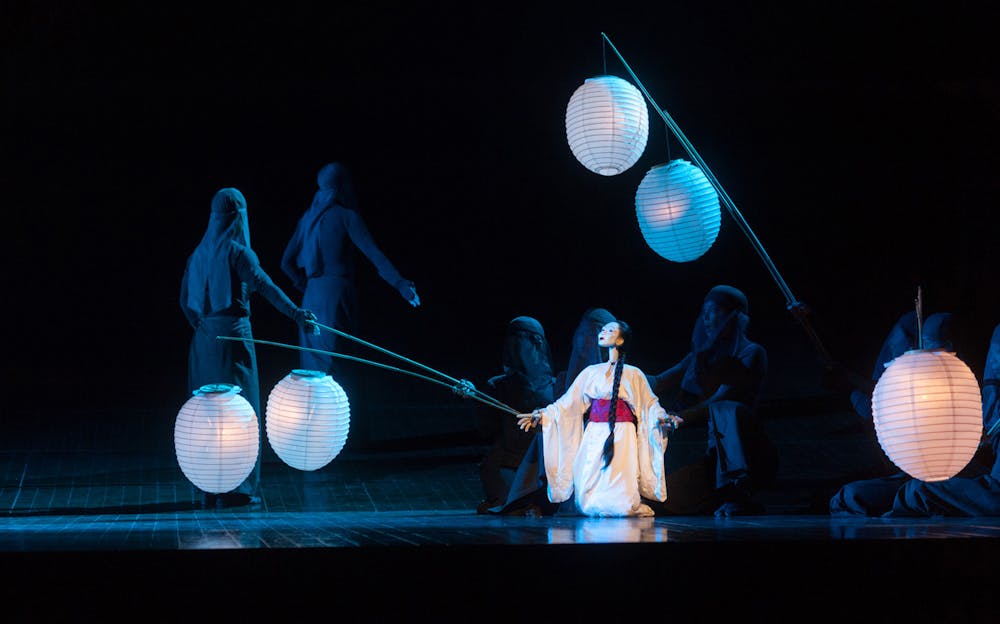 Why Watch Madam Butterfly
An Olivier Award-winning production on its previous run at West End, Madam Butterfly is all set to make a return to the London Coliseum. An opera written by the Italian stalwart Giacomo Puccini, Madama Butterfly is one of the most frequently staged operas in the world. British conductor Martyn Brabbins conducts the revival, as the production is all set to astound audiences. Natalya Romaniw, who played the role of Mimi in La Boheme takes the titular role. Roderick Williams, an Olivier Award-winning baritone, takes on the role of Sharpless and mezzo Stephanie Windsor-Lewis takes on the role of Suzuki.
Anthony Minghella's adaptation was first showcased in 2005 and won critical acclaim. He passed away a couple of years after the debut of the show. His attention to the finest of details, however, is something that was praised by critics and continues to be upheld by the ENO team. This touching tale explores the concepts of love, loyalty and betrayal, and combined with the libretto by Luigi Illica and Guiseppe Giacosa, makes for a spellbinding performance!
The Story
A United States naval officer, Pinkerton, is on duty in Japan. He takes a house located on top of a hill, overlooking the beautiful Nagasaki harbour, on lease. He marries a 15-year old Japanese girl, Ciocio-san, for convenience and intends to leave her as soon as he finds an appropriate American wife. Ciocio-san is unaware of his motives,, and is excited at the prospect of marrying an American. Soon, their wedding takes place at their home. .
Pinkerton leaves for the United States shortly after the wedding and forgets all about his young and innocent Japanese wife. Ciocio-san waits for her husband to return, unaware of his true intentions. Three years later, Ciocio-san still awaits the return of Pinkerton. Her maid, Suzuki tries to convince her that he will not return, but Ciocio-san refuses to listen to her. The marriage broker, Goro, who got Ciocio-san married to Pinkerton attempts to find other suitors for her, but she refuses to listen to him too. Soon, she learns that Pinkerton is going to return to Japan. Is Pinkerton going to return as the same man who left? Or has he found an American wife that is undoubtedly going to break Ciocio's heart? Can he salvage the terrible situation that he has created for himself?
Good for
Lovers of Classical Music | Fans of Giacomo Puccini | Opera Fans
Critics Reviews
N/A