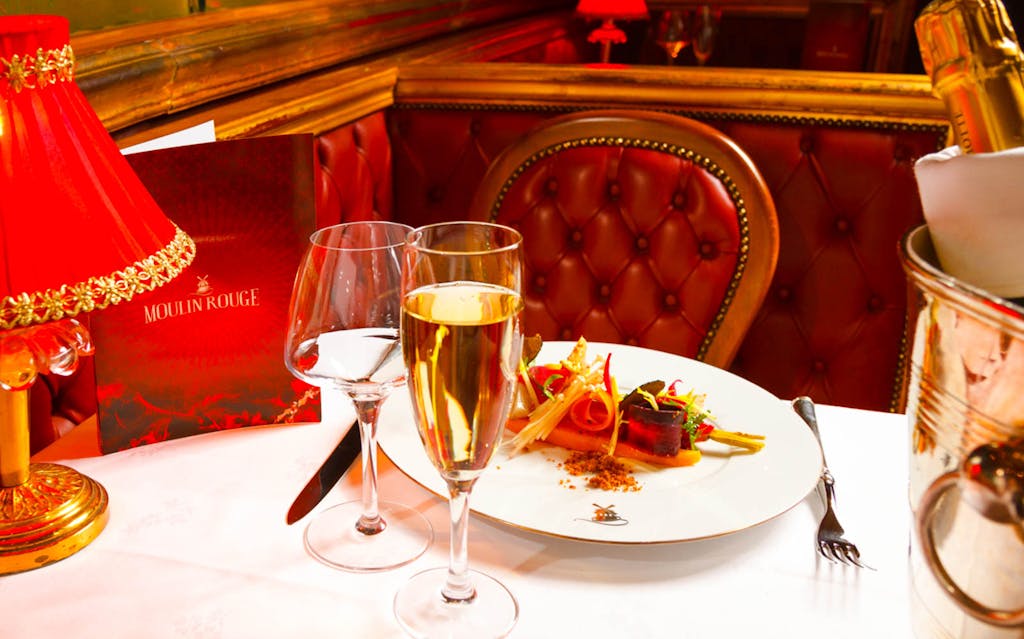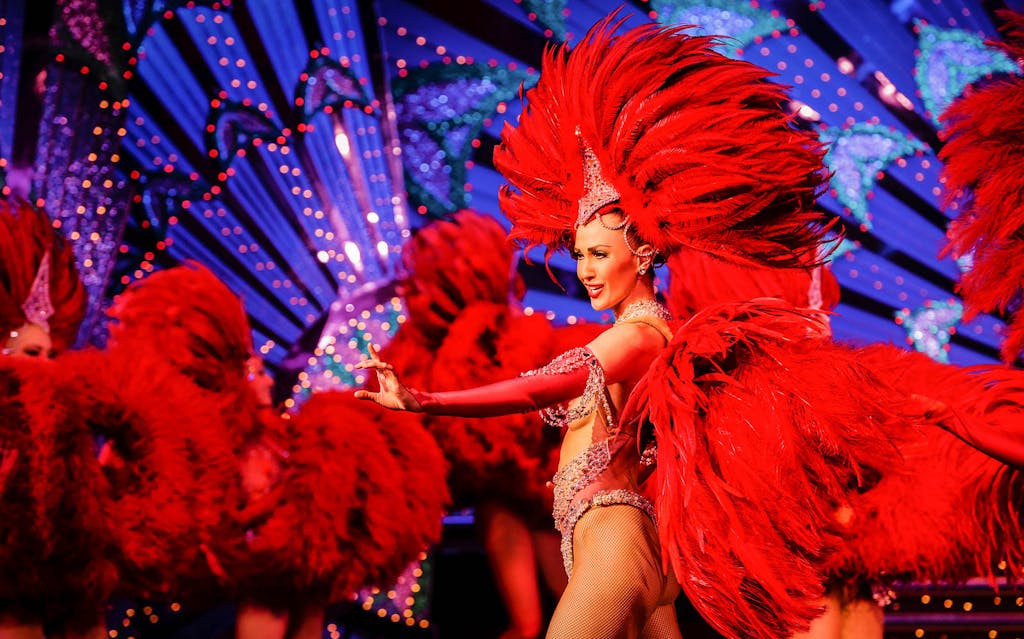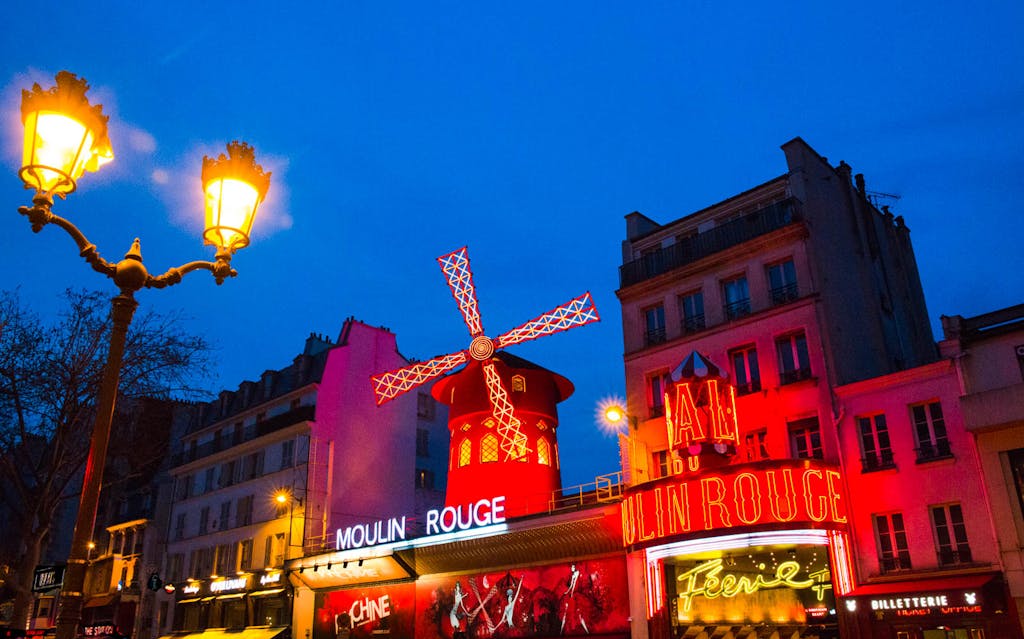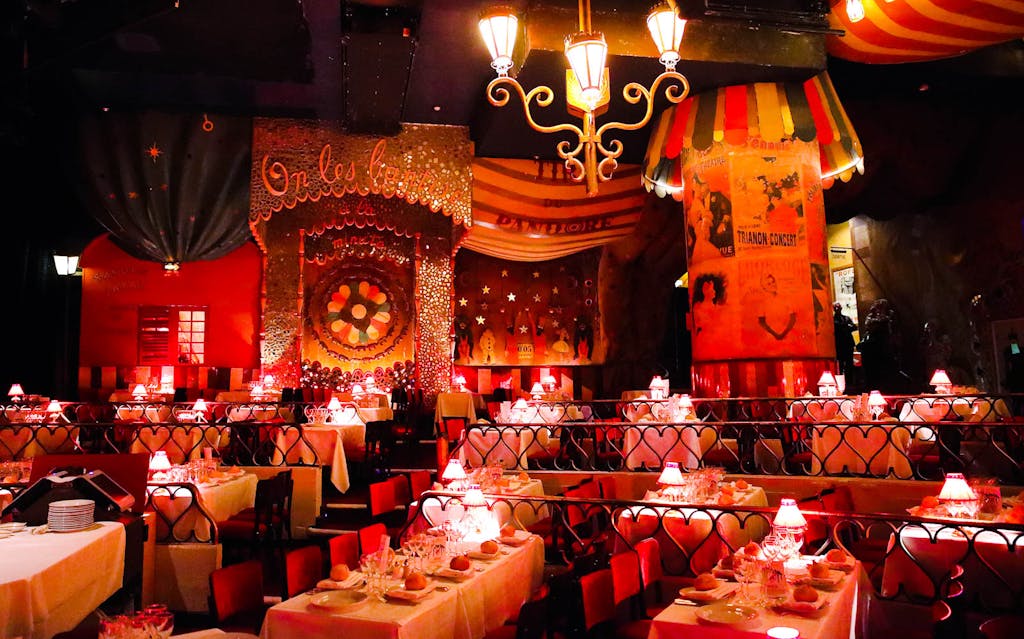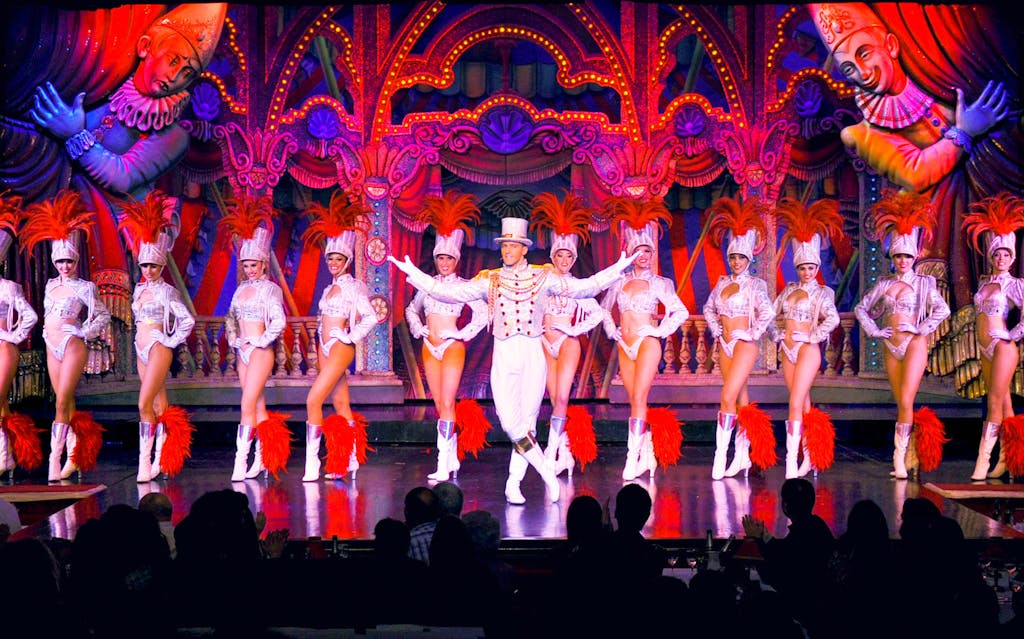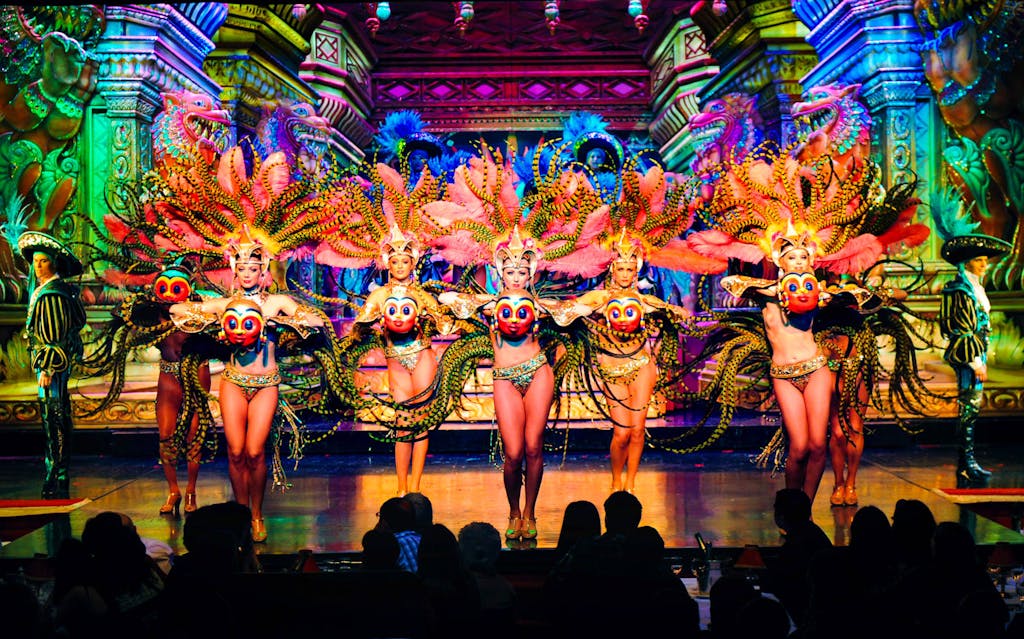 Moulin Rouge Show with Dinner
Available from
£
211.24
Highlights
Enjoy an early entry to the Moulin Rouge and treat your taste buds to a French gastronomical experience
Experience a sensational explosion of feathers, sequins and sparkles as the Doriss Girl Dancers take the stage
In an entertaining five-scene performance, learn about the history of the Moulin Rouge
Sip champagne as you witness a tribute to Parisian women over the years and marvel at the French Cancan
Your Experience
Your Moulin Rouge experience begins with an early entry to the cabaret at 7:00 PM. Upon entering the theatre, an usher will show you to your table. Given that the rest of the guests won't arrive until showtime (at 9:00 PM), you'll get the first pick of the best seats in the house. After a relaxing two-hour dinner, the much-anticipated cabaret will begin. Admire the beautiful Doriss Girl Dancers with their bright and colorful sequin costumes and enjoy the numerous acts interspersed between the show's five scenes.
Situated at the heart of the lively Montmartre district, the Moulin Rouge first opened its doors in 1889. Today, it attracts over 600,000 spectators a year! The fantastic Feerie cabaret review brings together an extensive troop of performers, including 60 Doriss Girl Dancers recruited from all over the world. Featuring costumes produced in Paris's most prestigious studios and stunning, colorful stage sets created by Italian artists, the cabaret is much more than just a show. Over the years, it has rightly garnered a legacy for world-class entertainment.
Includes
Entry to the Moulin Rouge cabaret.
Mandatory paying cloakroom at the Moulin Rouge cabaret.
Three-course dinner at the Moulin Rouge Restaurant.
Feerie cabaret performance.
Book Tickets