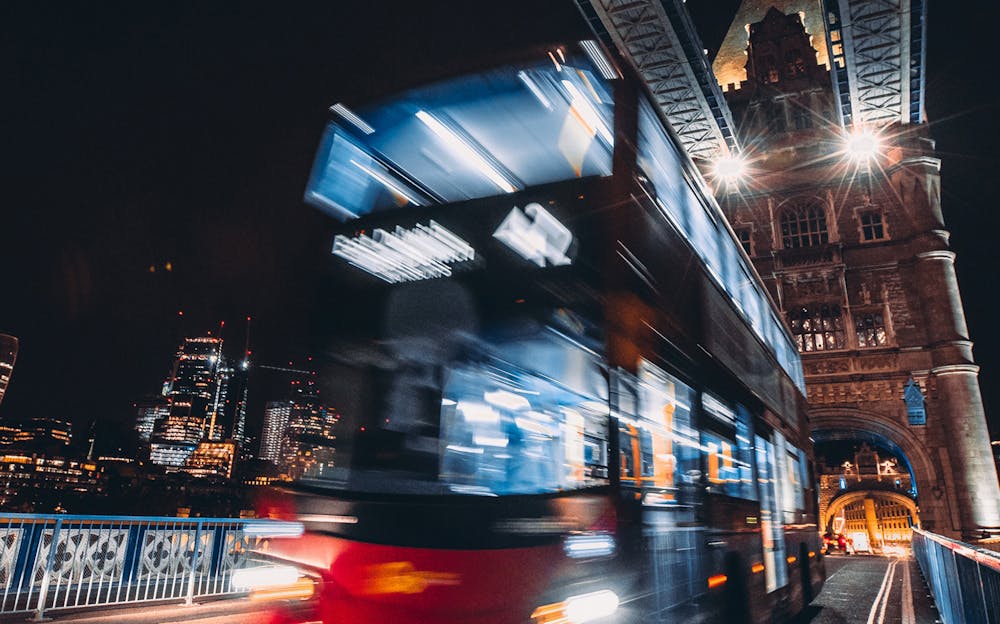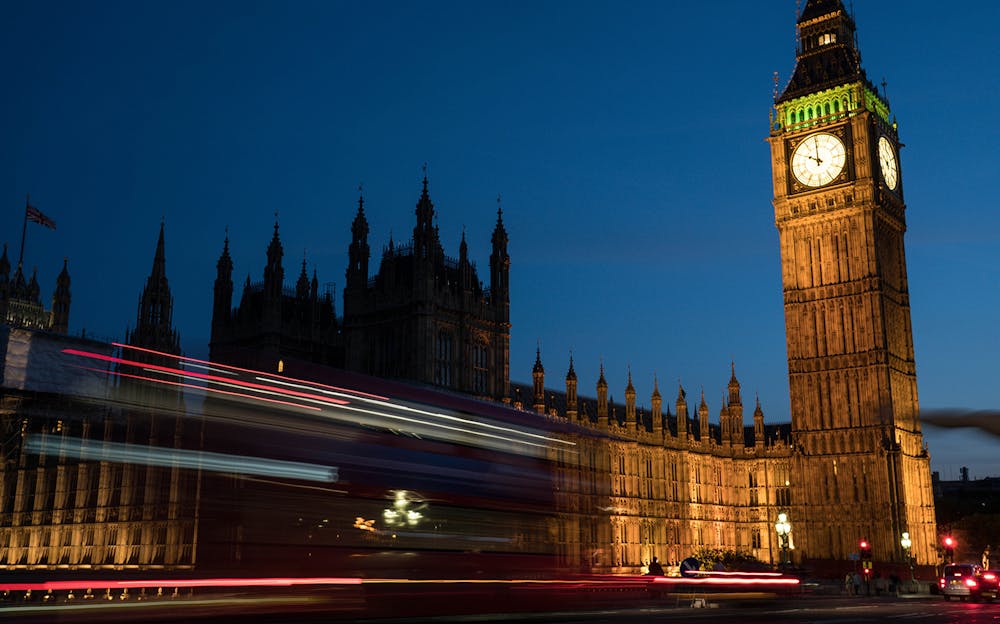 London Panoramic Night Bus Tour
Adult
£
21.00
Child
£
12.00
Highlights
View such iconic attractions as Buckingham Palace and Tower Bridge
Learn fascinating facts with a live English or multilingual audio guided tour
Watch the city lights come to life!
Have you ever wondered what London looks like at night? The answer – absolutely stunning! And what better way to see the beautiful city in all its magnificence than boarding a cool double-decker bus? The view of the wonderfully lit capital is breathtaking, and a London night bus tour is a perfect way to enjoy it.
With its historical monuments and modern attractions, London is a must-visit destination for travellers. As dusk falls on the city, its sights get charged with a bewitching splendour. This guided bus tour reveals the floodlit grandeur of London's most celebrated landmarks in the dark.
Discover the city by night on a London night bus tour
A London night bus tour is exactly what the name suggests – a bus tour of England's largest city at night. The wide-ranging tour covers the most lively and distinguished parts of the world-famous capital, including the city's busy financial district. It travels through the colourful and vibrant Piccadilly Circus before rounding the iconic Trafalgar Square, with Nelson's Column standing tall at its centre. The London night bus tour also passes the majestic Buckingham Palace lit up by spotlights, and the awe-inspiring St Paul's Cathedral, whose brightly illuminated dome adds life to the cityscape. The imposing silhouette of Big Ben looks fantastic at night. The bus goes by it before cruising through the Houses of Parliament, which turn magical after dark.
Glimpse another side of London
London looks great by day, but even better at night. Whether you are young or old – from street fashion to some of the world's best restaurants – London has something to offer everyone from dusk till dawn. Feel London's charm when you take a night bus tour and cruise through the gorgeous areas of the capital. Watch every nook and cranny of the city light up and enjoy the relaxed, contemporary vibe and luminescent style.
The capital is a bustling place, and getting from point A to point B is pretty tricky. To witness its beauty, skip the underground passages and take a ride on the London night bus tour. A live English or multilingual audio guide ensures a complete experience irrespective of which part of the world you're from. So book now and witness another side of London that leaves you both satisfied as well as wanting more.
Includes
Panoramic Tour of London.
Additional
Timings

Monday – Thursday: The tour departs at 8:00 PM from Golden Tours Visitor Centre, 4 Fountain Square, 123-151 Buckingham Palace Road and returns to Victoria Station by approximately 9:45 PM.

Friday – Sunday: The tour departs at 7:00 PM from Golden Tours Visitor Centre, 4 Fountain Square, 123-151 Buckingham Palace Road and returns to Victoria Station by approximately 9:45 PM.

During peak season, the tour departs every day at 07:00 PM & 08:00 PM

Please check in 15 minutes before the tour starts.

Getting your tickets

Your confirmation will be sent to you via email shortly after booking. Please print the voucher and present it to the driver upon pick-up at Golden Tours Visitor Centre.

Cancellation Policy

Tour tickets cannot be cancelled, amended or refunded.
Book Tickets