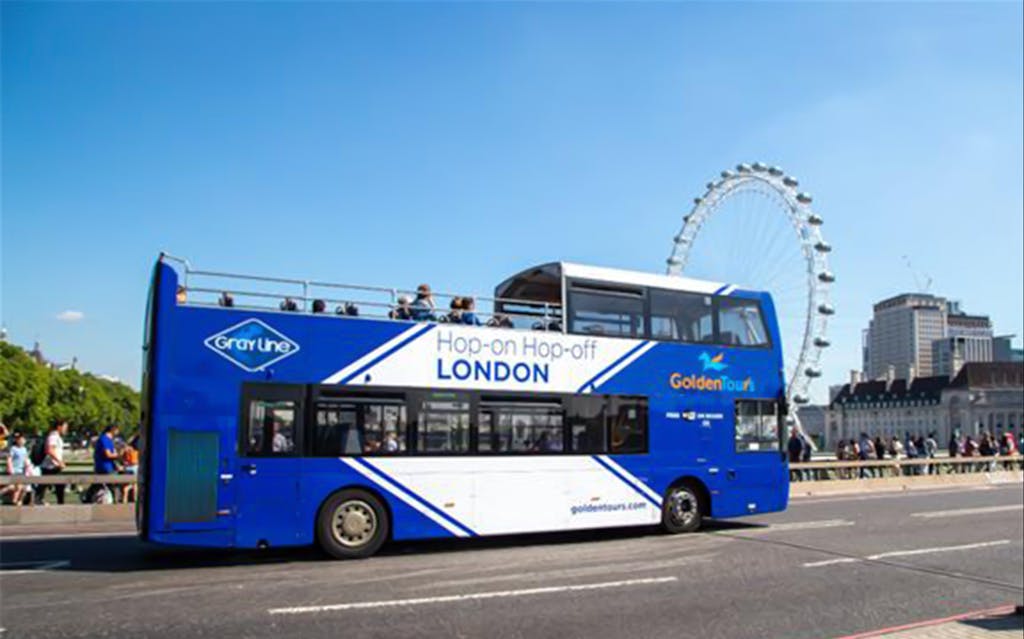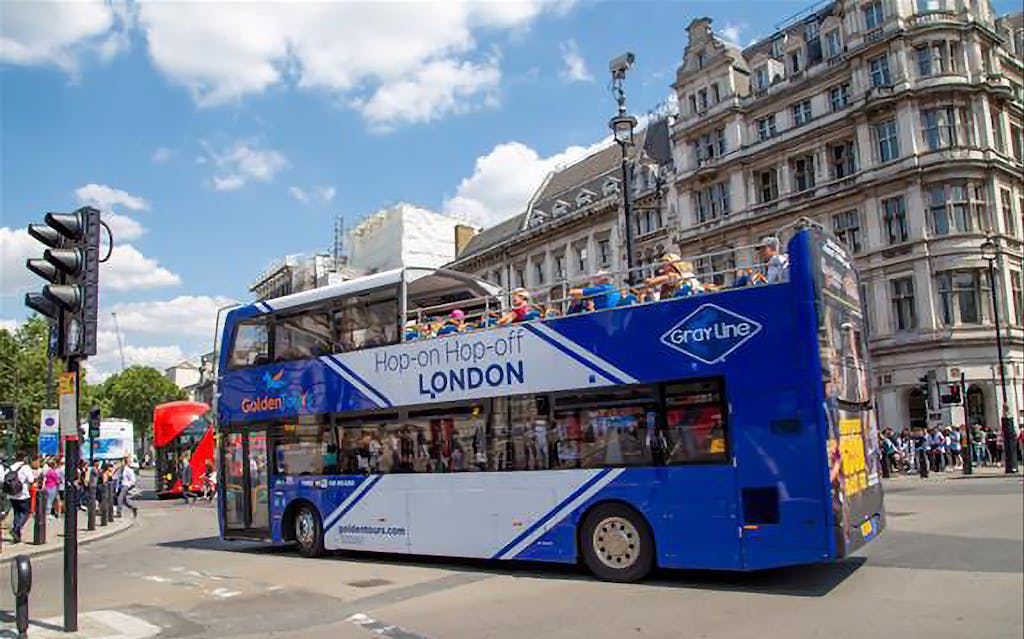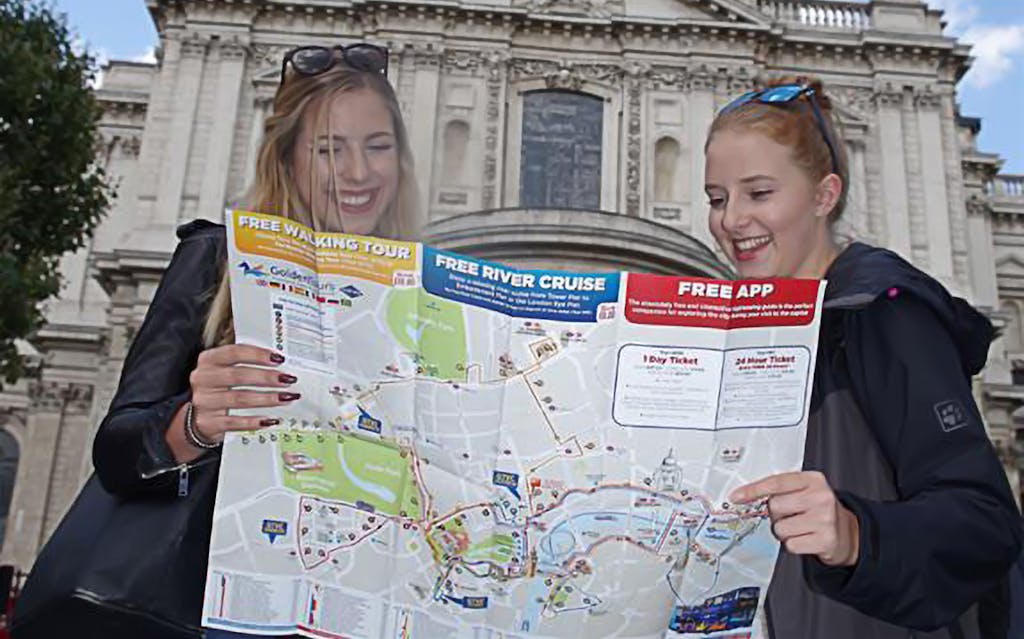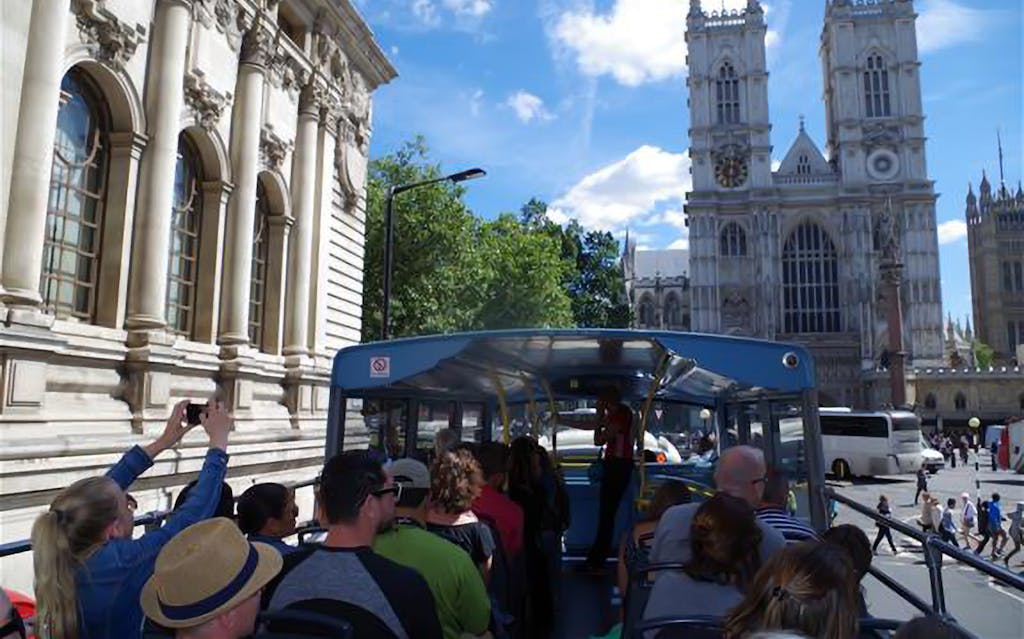 1 Day Hop-On Hop-Off London Sightseeing Bus Tour
Adult
£
29.75
Was
£
35.00
Save
£
5.25
Child
£
17.00
Was
£
20.00
Save
£
3.00
Highlights
Explore London from a double-decker bus
Enjoy the 3D Treasure Hunt Game with the help of free onboard Wi-Fi
Discover the city aboard this London sightseeing bus tour
Ever tried a hop-on hop-off bus tour before? It is the perfect way to travel and explore the capital. London hosts many world-famous attractions, and it can be difficult to visit or even see them all on a single tour of the city. However, by boarding a hop-on, hop-off London sightseeing bus, you can visit most of London's top landmarks with ease.
London is one of the most historically significant cities in the world, dating back to the Roman Empire. Being the capital, it is also immensely populated – an approximate total of over eight million people. Board the bus to find out how it feels to travel around the largest city in England.
You are free to alight at any stop to check out the attractions before boarding again. There are forty-five conveniently located bus stops around the city. Buses depart every five to ten minutes from top attractions, letting you spend your time visiting the ones you're most interested in.
London's rich history puts it high on the list of the world's most visited tourist destinations. It is home to numerous modern-day as well as historical attractions. Whether you are a visitor or a resident, a London sightseeing bus tour never gets old. Get your hop-on, hop-off tickets to embark on a journey filled with great views and interesting facts. Even with several modes of transport available in the capital, a sightseeing bus tour helps you cut through the crowds and see everything the city has to offer.
See dozens of locations around the city in comfort
Enjoy travelling through the bustling capital on an open-top bus while taking in the sights. Marvel at world-famous monuments either from the bus or by getting down to visit them. The buses cover three routes, letting you easily plan your time in London.
The bus routes allow you access to more than sixty stops at top tourist destinations. Take your time to marvel at London Bridge, the London Eye, St Paul's Cathedral, Trafalgar Square, Kensington Palace, Buckingham Palace, MI6 Headquarters, Big Ben, Tower Bridge, Piccadilly Circus, Westminster Abbey, Kew Gardens, The Shard, and many more. During the hop-on, hop-off tour, you can alight at your preferred locations to explore the city at your own pace. When a site gets your attention, take your time to bask in its grandeur before boarding another bus to continue your tour.
The London sightseeing bus tour is more than a simple bus ride from one place to another. Buses travel past the most iconic landmarks in the city, providing you with stunning views. Multilingual audio guides ensure you learn about the sights you pass. This journey is just as educational as it is entertaining and appeals to visitors of all ages. While aboard, remember to use the free Wi-Fi and play the fun 3D treasure hunt available on the bus.
Includes
1-Day Hop-On, Hop-Off tour in a double-decker, open-top bus
Night tour
Audio guide commentary in 11 languages
Free onboard Wi-Fi
Free treasure hunt app
Additional
Timings

Buses depart every 5-10 minutes from the main attractions and every 15-20 minutes from elsewhere.

Getting your tickets

You will receive email confirmation shortly after booking. Please print it and present it to the bus driver. You may board at any stop along the tour routes. Please note that your ticket is valid only within operating hours.

Flexible Cancellation Policy

You may cancel your tickets up to 24 hours in advance for a full refund.
Book Tickets