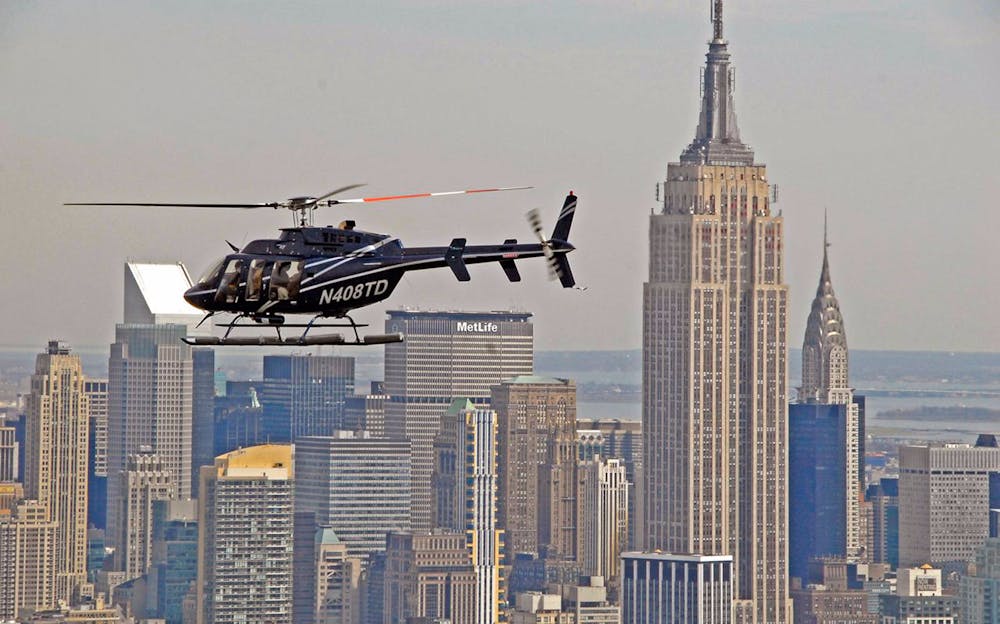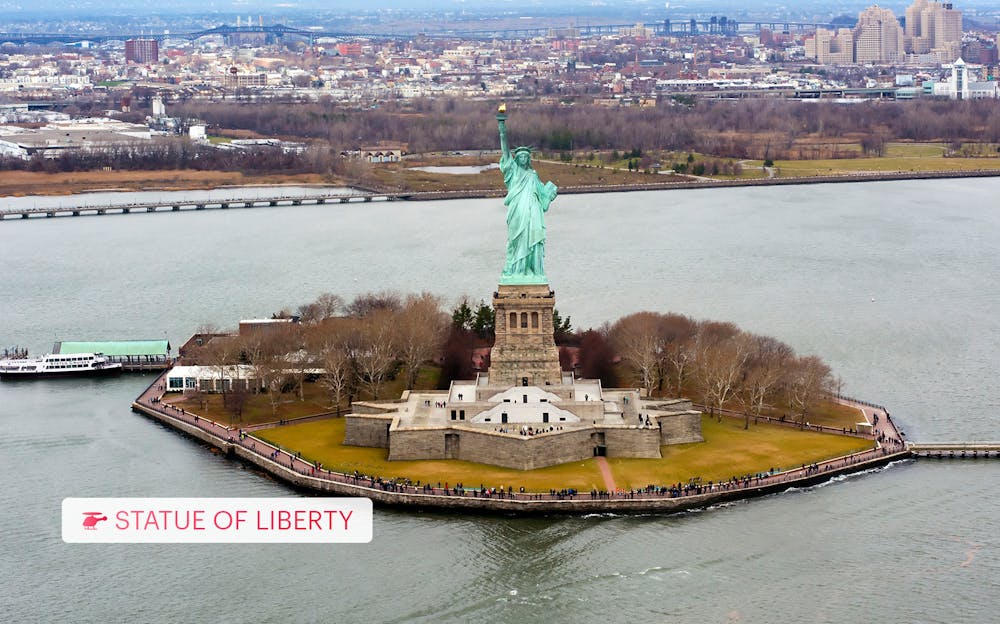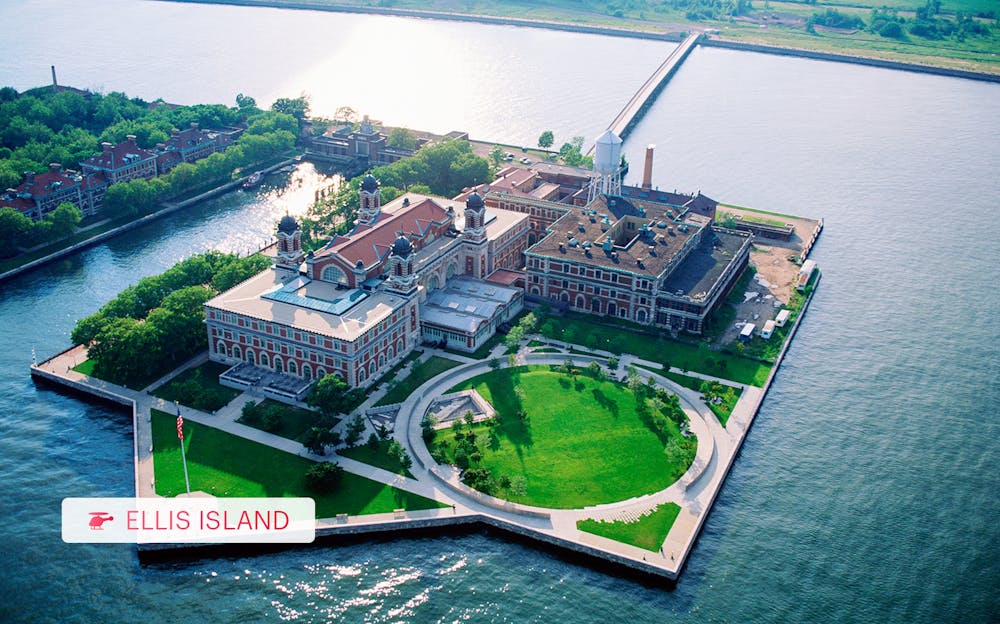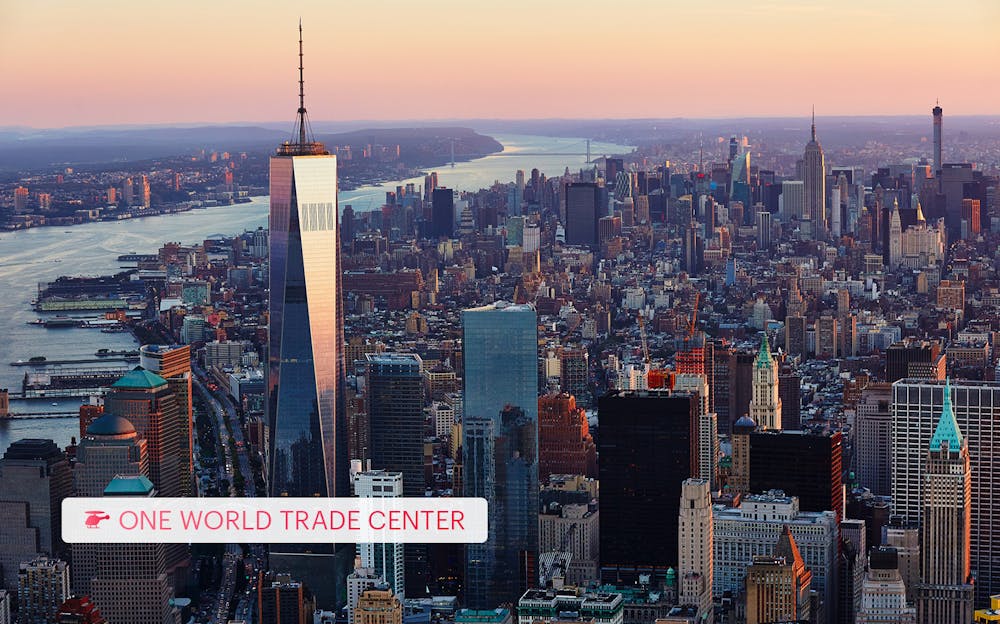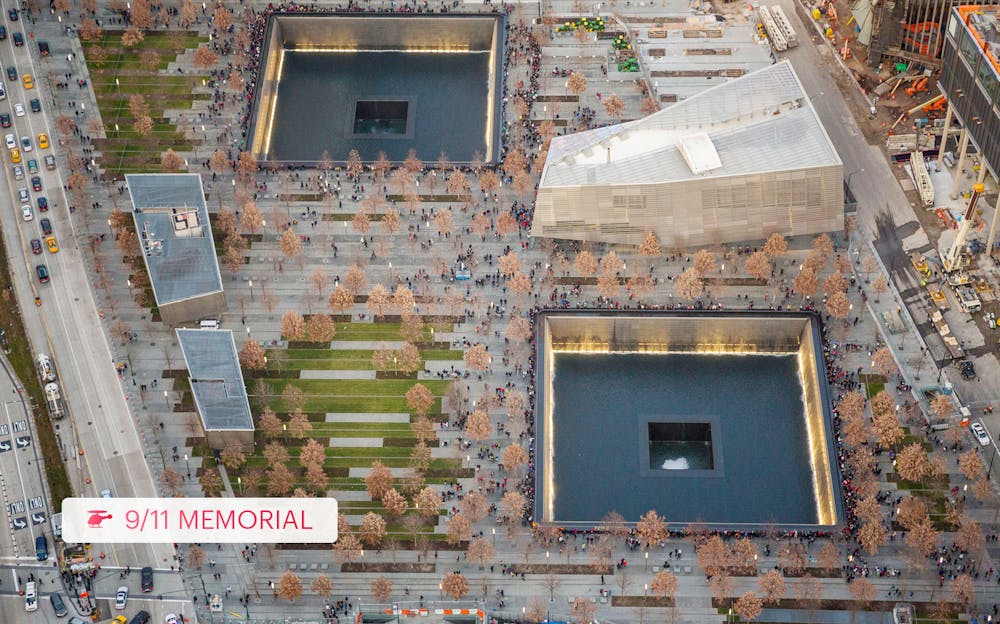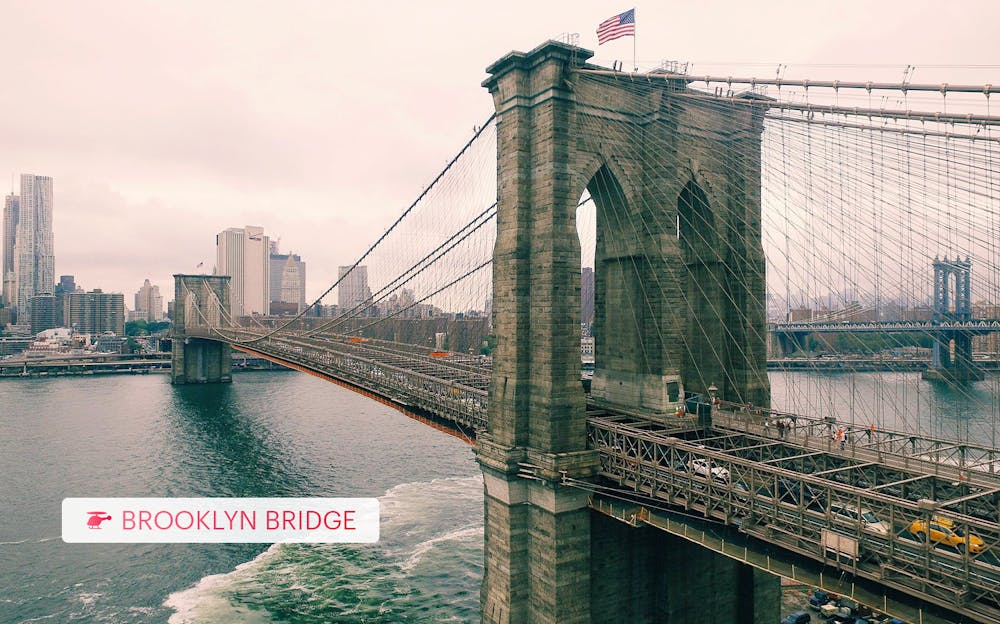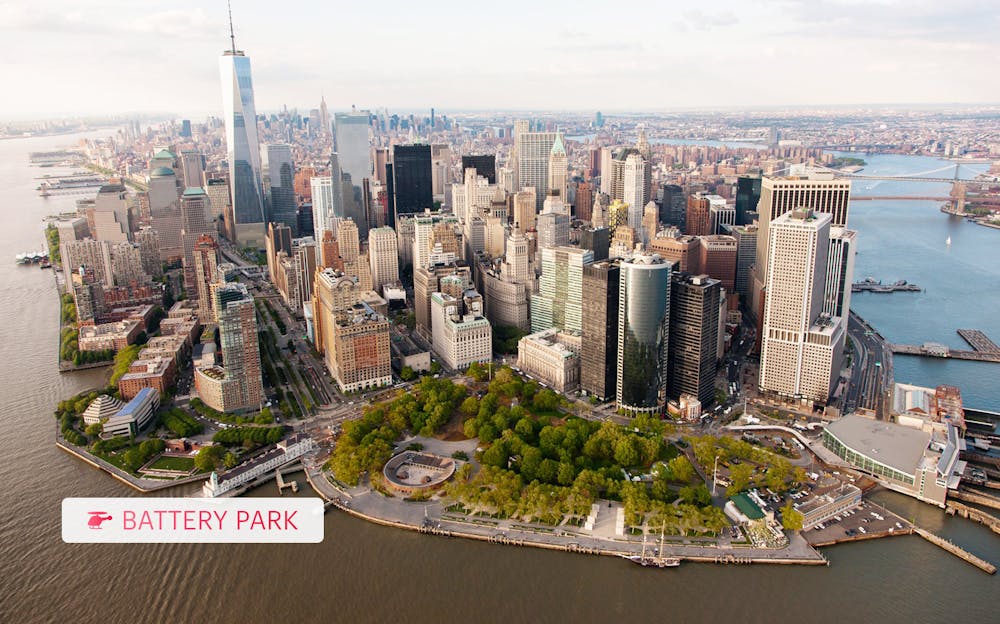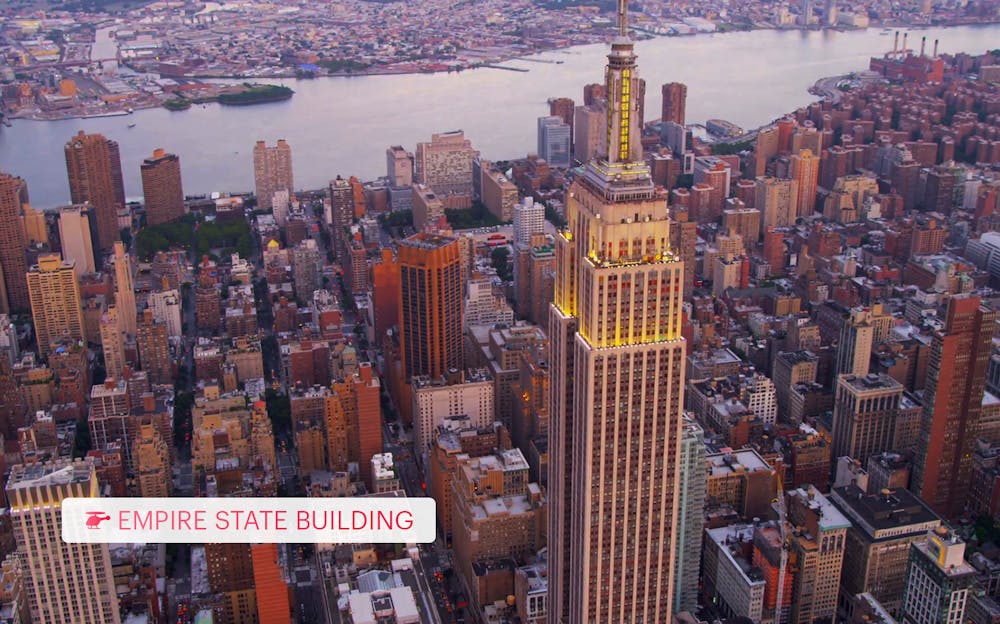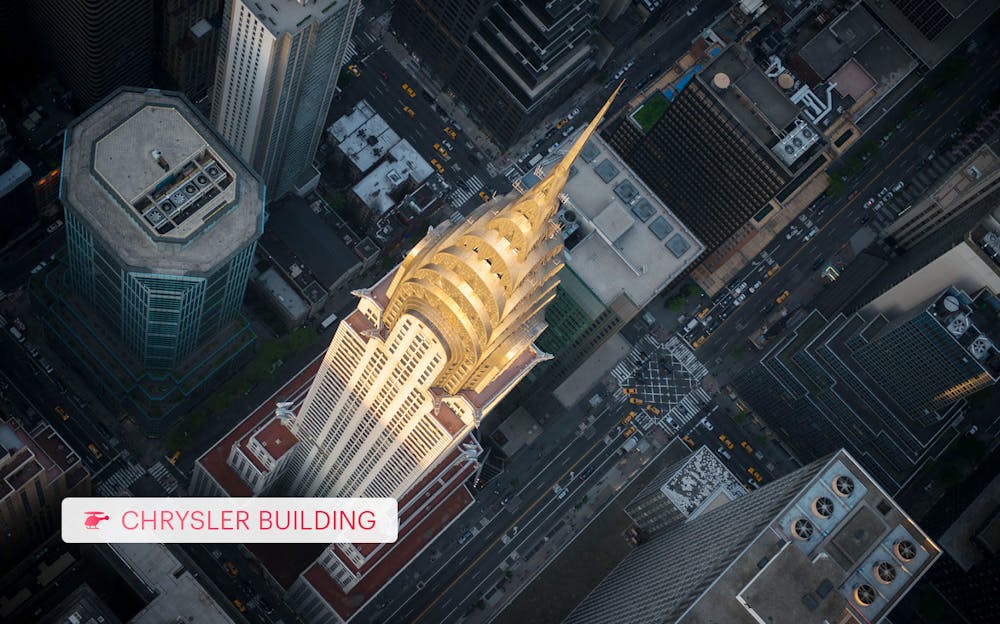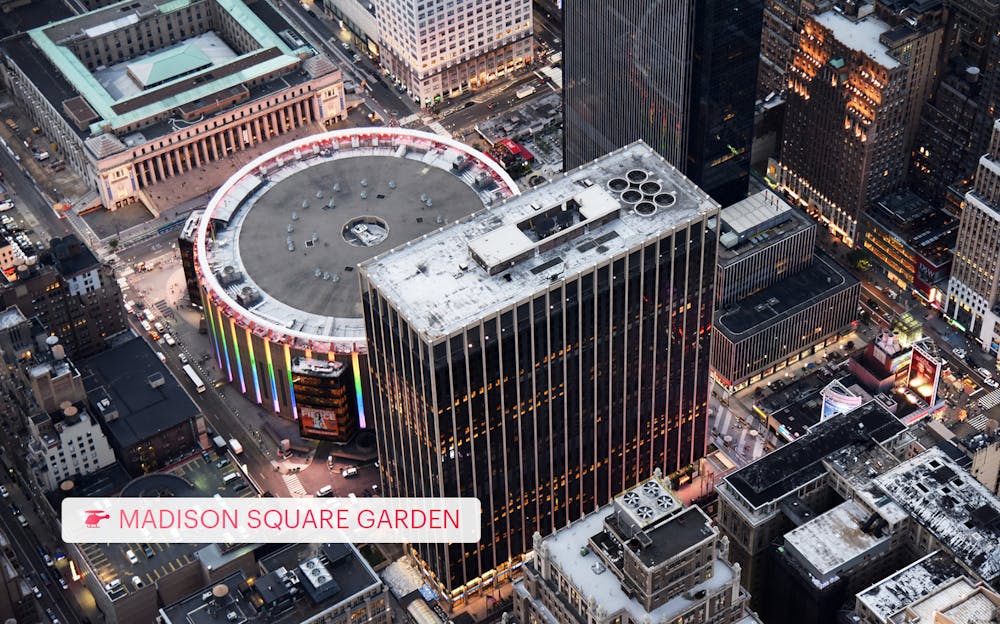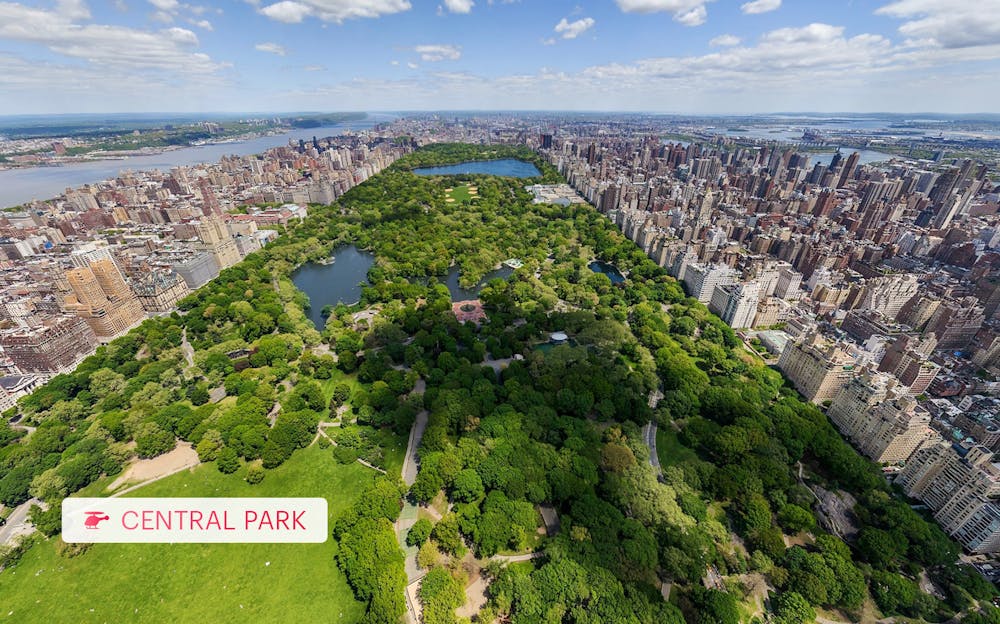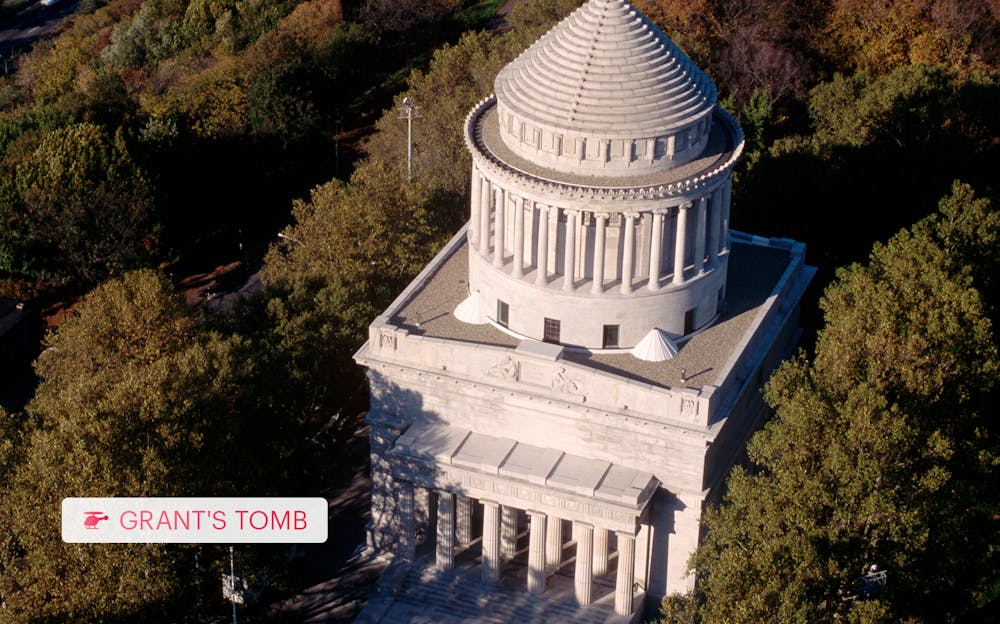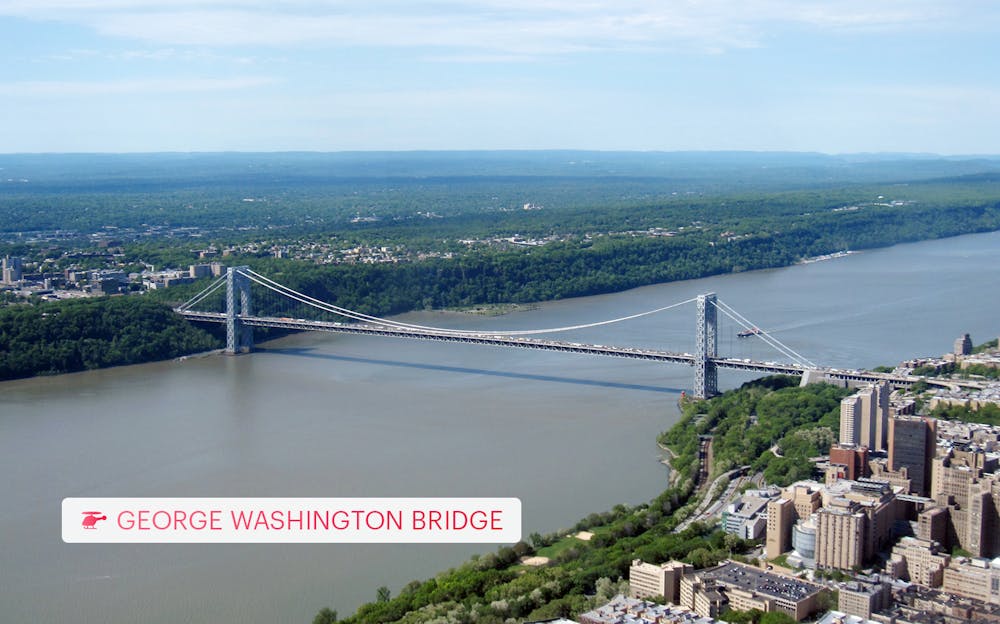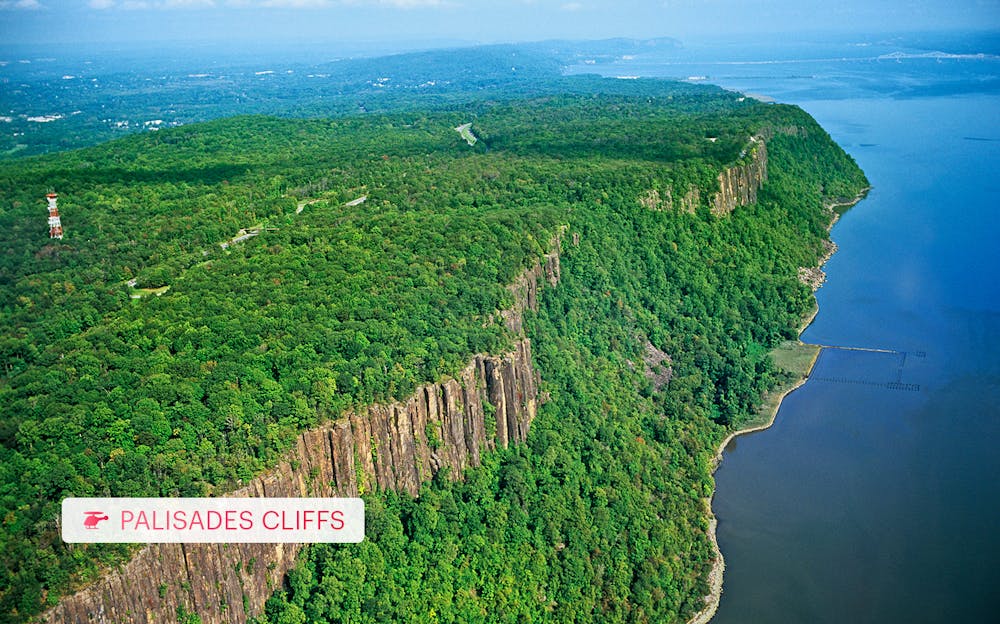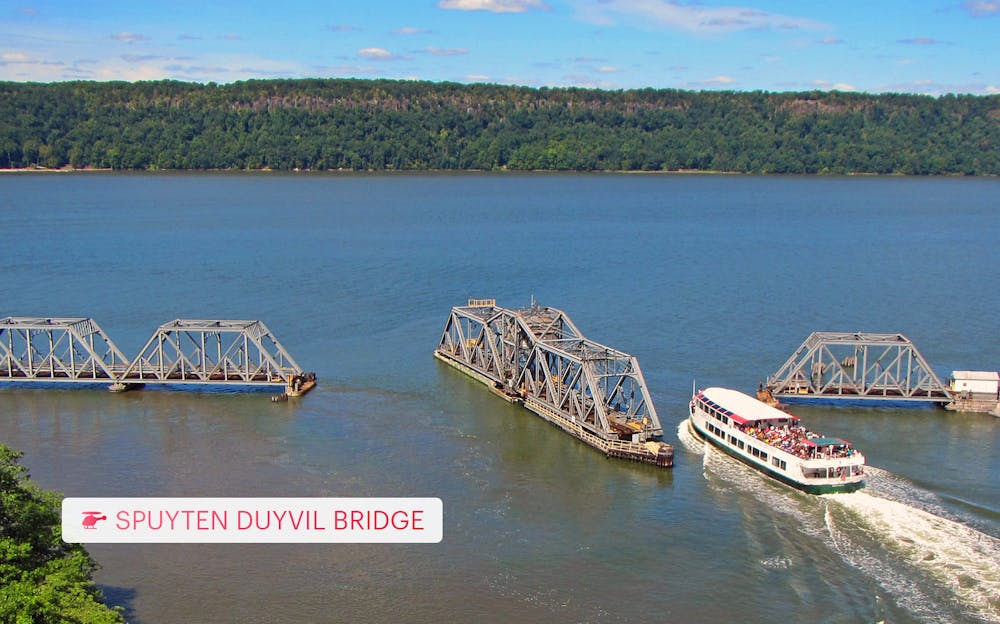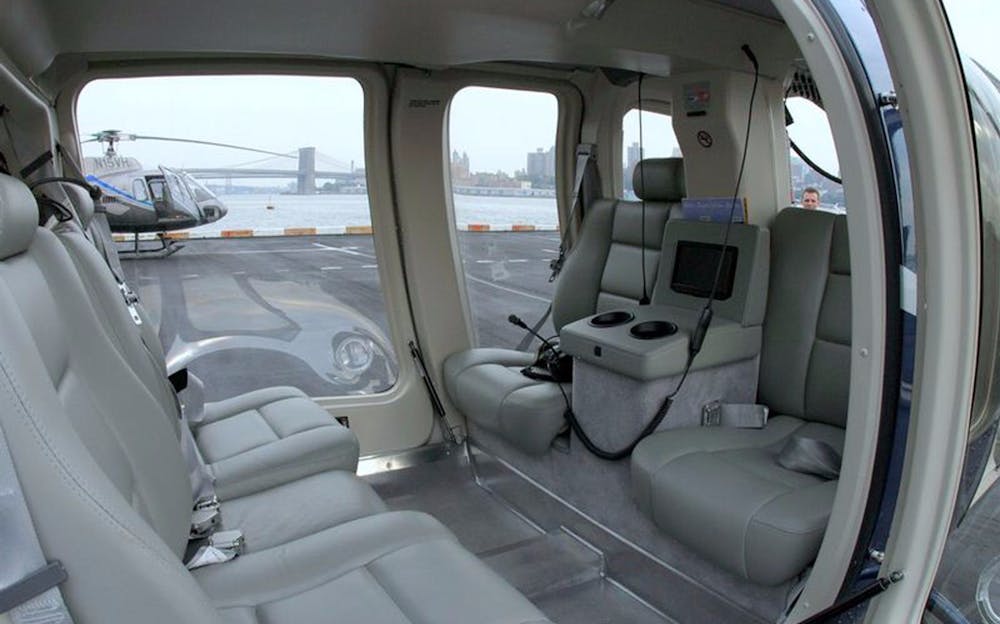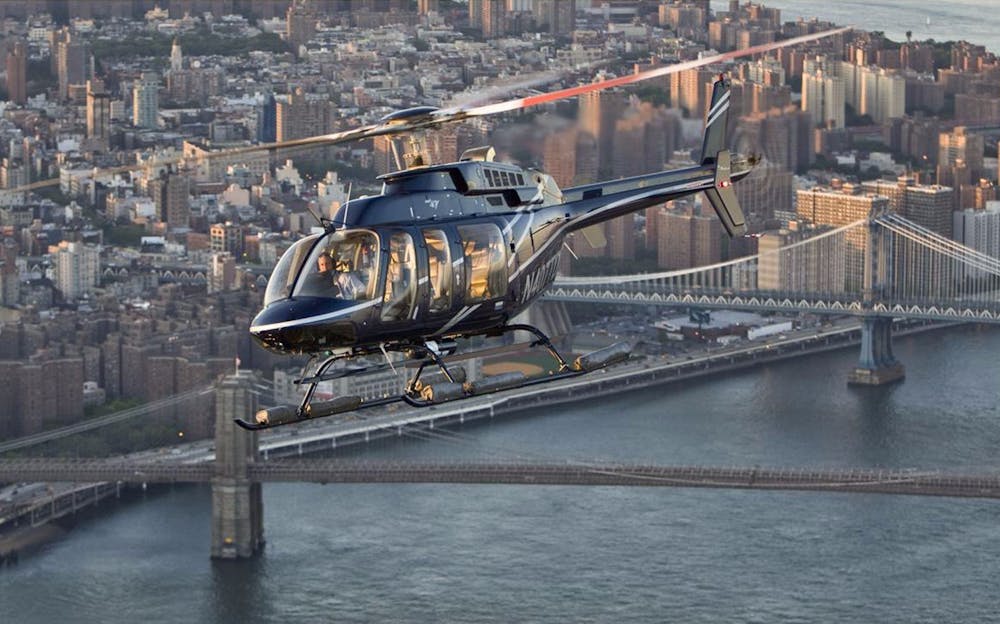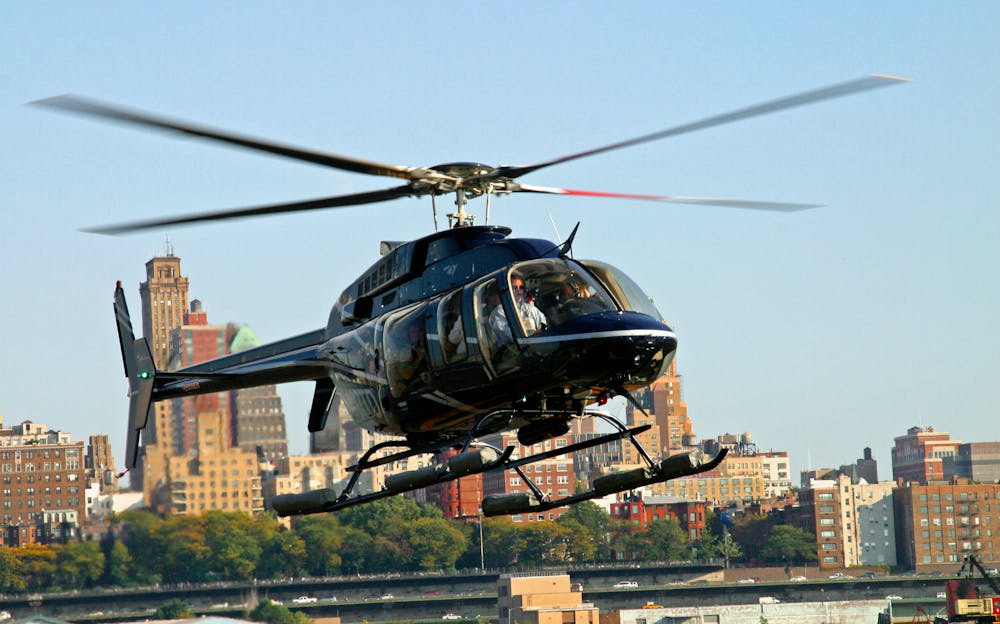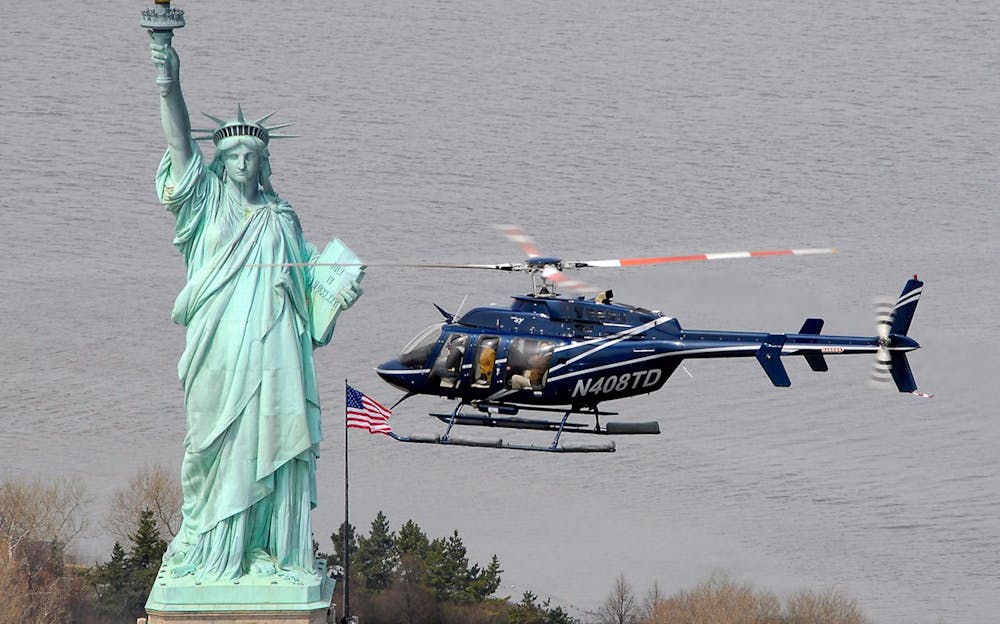 New York Helicopter Ride
20 Minute Tour
Available from
£
176.13
Highlights
Enjoy an amazing 20-minute helicopter tour of New York City and see the sights as you've never seen them before!
Spend 20 minutes on a New York Helicopter ride and make your day wonderful!
Soar high up in the sky and take in New York City's awe-inspiring skyline and the iconic views of the cityscape on this helicopter flight. Hover over the American city on an exclusive aerial tour of Manhattan and beyond. From the Chrysler Building and Central Park to One World Trade Center and Empire State Building, there is so much for you to take in during your 20-minute New York Helicopter ride. You will also fly above the Hudson River and see more of Manhattan. Choose your preferred departure time and start a breathtaking adventure on the skies of New York.
The sky is the limit!
The massive rivers, famous islands, and iconic landmarks are already impressive. But, looking at them from over a thousand feet up in the air makes them appear even more alluring. On this tour, Manhattan's most well-known sights open up to you as you see it through god's eye. You will also get enough time to check out Governor's Island, Liberty Island, and the Empire State Building properly. Times Square, Central Park, Madison Square Garden and many more await. Your pilot will also be your live commentator. As you fly around, discover fascinating facts and information about what you see. Overall, this trip is as wonderful as it gets when it comes to taking in the city's unique flavour.
Your experience
Board a luxury helicopter at the Downtown Manhattan Heliport and let it take you on a spectacular 20-minute aerial journey through the skies of NYC. Your New York helicopter ride will fly you past the Governor's Island, the beautiful Ellis Island and the majestic Statue of Liberty. Lady Liberty has been a welcoming beacon and symbol of hope to city visitors for over a century.
Cover the entire length of Manhattan until you catch sight of the grand George Washington Bridge. Once you have reached it, the helicopter will bring you back, and during this time you will get closer looks at some of the city's most popular areas. Admire the brilliant architecture of the Trinity Church and the United Palace Cathedral, as well as the arena capable of accommodating about 50,000 energetic fans, Yankee Stadium!
You will enjoy close views of the Empire State Building, Chrysler Building, and Times Square. These are all important attractions that practically represent the city itself. Also, get an intimate look at the USS Intrepid Sea, Air and Space Museum, and take in the organised chaos of the Chelsea Piers. The helicopter will fly you past the West Village and Tribeca, after which you will inspect Ground Zero and see the 9/11 memorial, which remembers the incident that scarred the whole world. Then, your New York Helicopter Ride will bring you back to the heliport. By then, you will have experienced New York in ways only a handful of people ever get to.
Includes
20 Minute Shared Helicopter Ride
Additional
Flight Times

The options for flight time-slots are:

9:00 AM – 12:00 PM
12:00 PM – 3:00 PM
3:00 PM – 5:30 PM

Flights run from Monday to Saturday, subject to weather conditions and availability. Please ensure you arrive at the heliport thirty minutes before your scheduled flight time.

How to get there

By Subway: Take lines 1 and 2 to South Ferry, line 3 to Wall Street, lines 4 and 5 to Bowling Green, line R to Whitehall Street or line J to Wall Street.
By Car: Take Exit 1 off the FDR.
By Bus: Take M1, M6, M15 to South Ferry

Getting your tickets

You will receive your tickets via email shortly after booking. Please display it on your mobile device along with valid photo ID at the ticket counter.

Additional Information

Any passengers weighing over 275 pounds will be charged an additional fee.

You may be asked to check-in handbags. A security screening via a metal detector may also occur before your flight.

If your flight is canceled due to poor weather, it will be rescheduled at no additional cost.

Flexible Cancellation Policy

You may cancel your tickets up to 24 hours in advance for a full refund.