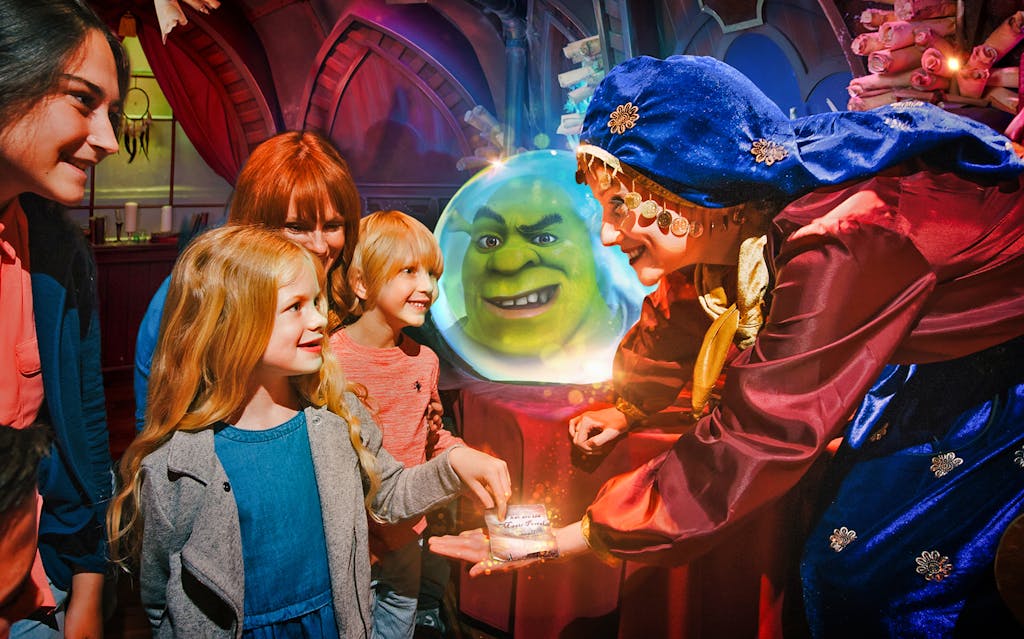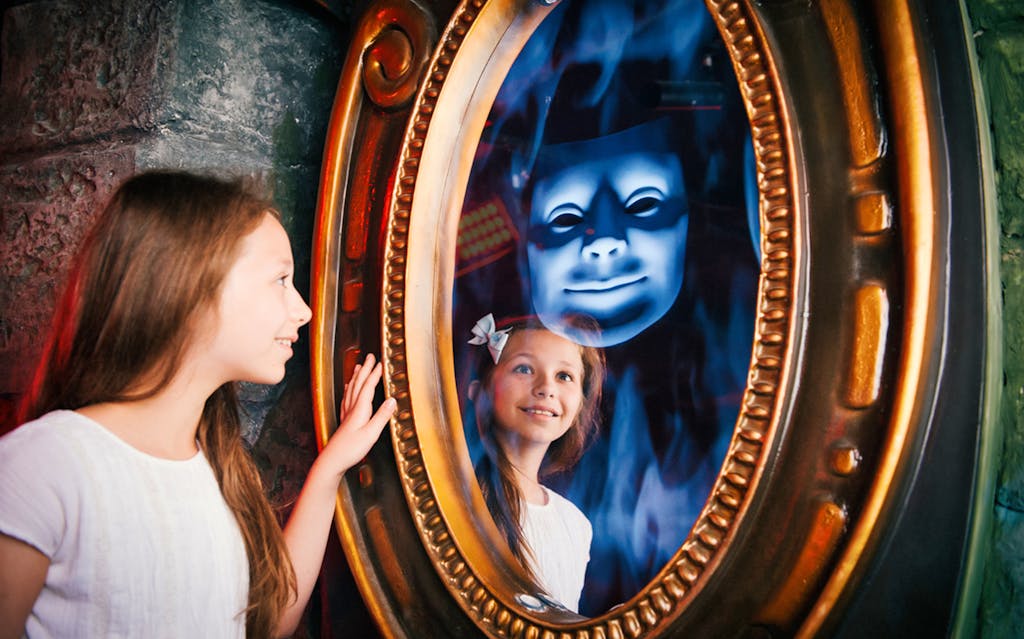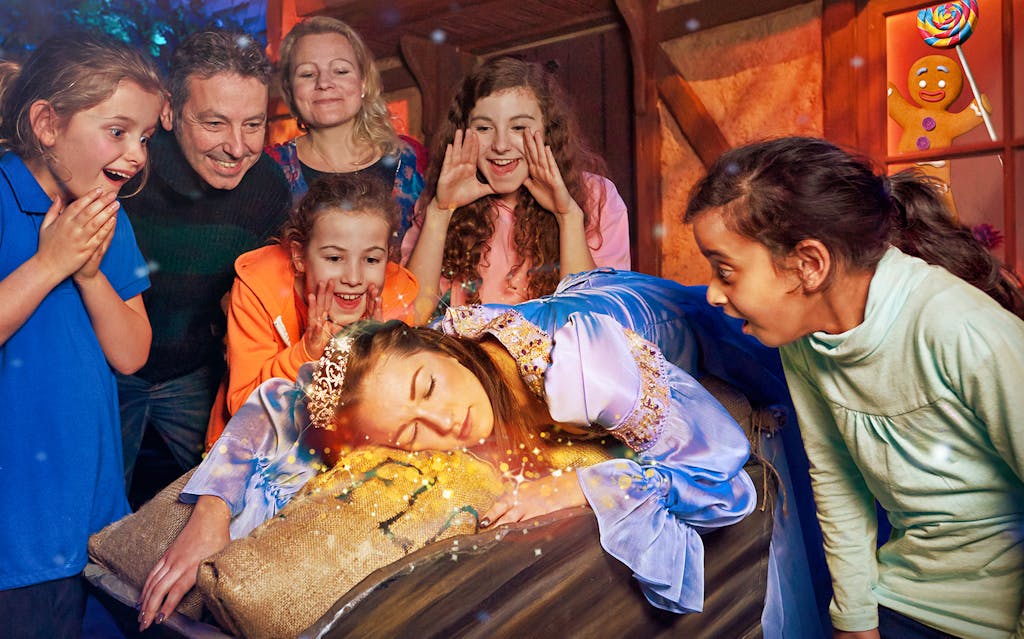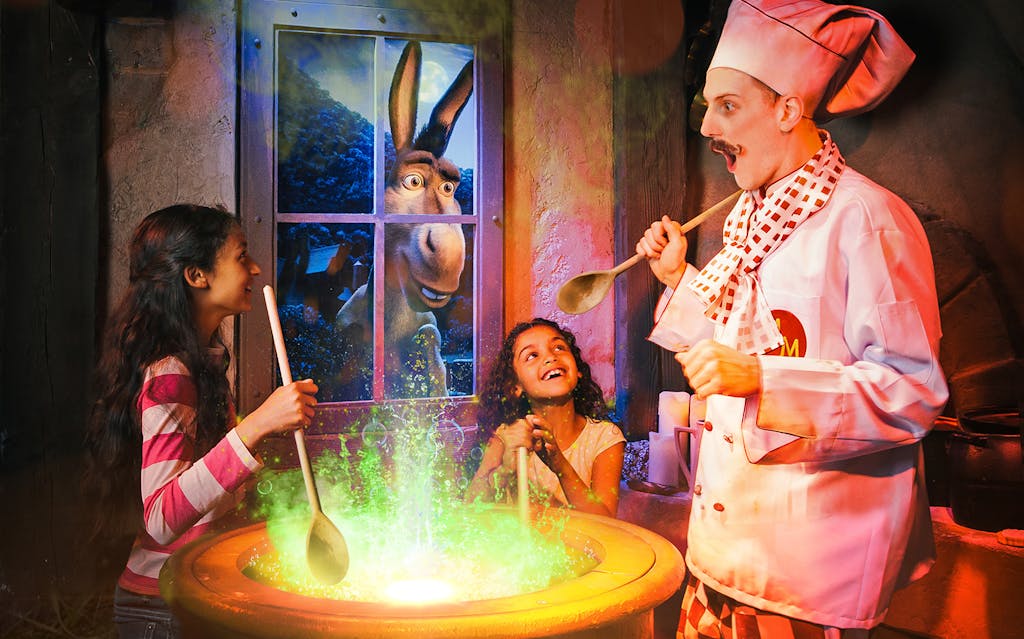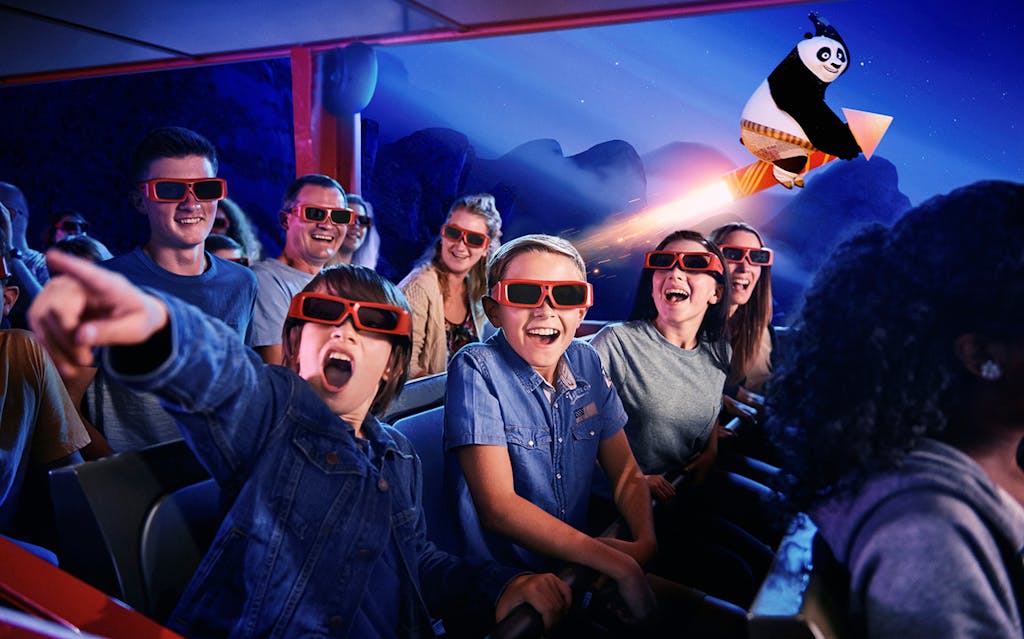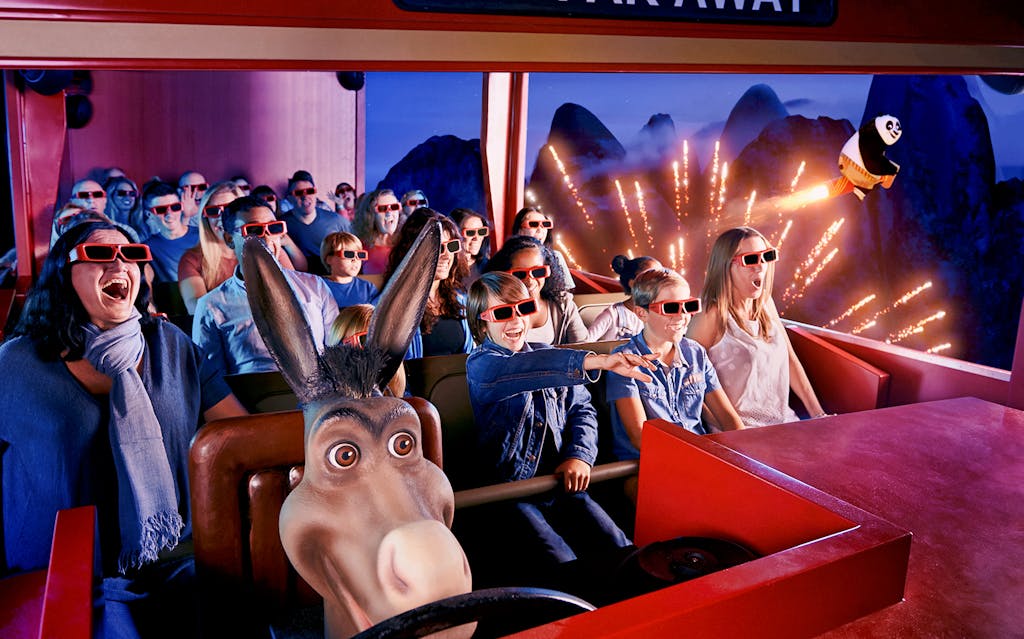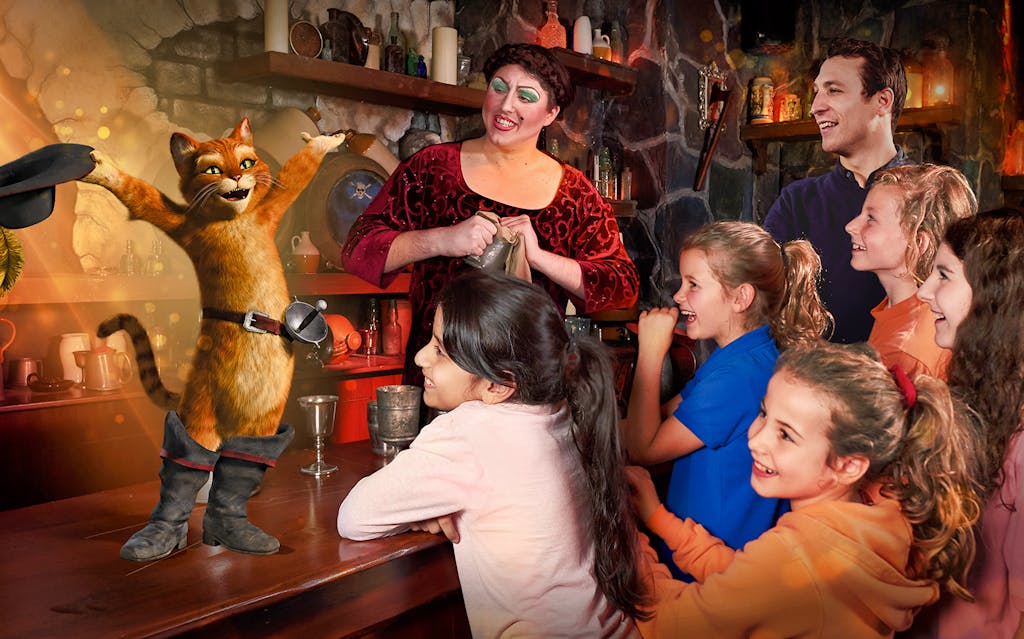 Shrek's Adventure! London
Adult
£
27.00
Child
£
21.50
Board the magical 4D flying bus to Far Far Away!
From the producers of Shrek, DreamWorks Animation and Merlin Entertainments, comes an engaging, interactive experience – Shrek's Adventure! London. This fun-filled attraction transports visitors through a unique escapade featuring Shrek, Donkey, Fiona, Puss in Boots and many more. The adventure comprises of ten fairy-tale themed shows with captivating story-telling and stunning animation. Coupled with Donkey's unruly behaviour, Shrek's Adventure! London is sure to be the best fairy-tale fuelled hour of your life.
Embark on a challenging journey
Enter the attraction, where Shrek and Fiona's onion carriage greets you. Meet the princess and help her conjure a little magic, then board a 4D flying London bus to Far Far Away. Feel your excitement grow when you recognise your driver – Shrek's talkative sidekick, Donkey! He soars you above the cityscape only to crash-land in Shrek's Swamp. But alas! Shrek is nowhere to be found. But maybe Cinderella can assist you in collecting the special ingredients needed to find him…
Your real journey starts in the Spooky Forest as you begin your quest to find a way home. Esmeralda, the fortune teller, uses her crystal ball to help you, but beware Rumpelstiltskin and his witches. Visit The Poison Apple Pub, home to all sorts of villains and assassins, and be dazzled by the audio-visual effects and incredible DreamWorks animation that bring Puss in Boots to life as he turns up to help you on your journey.
Various magic mirror mazes and game shows keep you hooked throughout your tour. Rescue Pinocchio from the Wheel of Torture and find your way through the Mirror Maze of Insanity. Sleeping Beauty can help you find Shrek, but only if you can keep her awake!
Meet the Gingerbread Man in the Muffin Man's House, who can help create a magical brew to send you home. But, do you remember who was hot on your trail? Rumpelstiltskin and his witches have you trapped! And now, only Shrek can save you…
Say hi to Shrek's DreamWorks friends
As well as Shrek and friends, many other great DreamWorks characters await you at Shrek's Adventure! London. Bump into the funky Penguins of Madagascar, Gloria the Hippo and Marty the Zebra, and enjoy the Madagascar film experience. Join the Dragon Warrior, Po, and learn some cool new moves at the Kung Fu Panda Training Academy. You can also meet Hiccup and his dragon friends, Toothless and Light Fury.
A fantastical experience for all the family!
Shrek's Adventure! is a great day out for visitors young and old alike. Working together, Merlin Entertainments and DreamWorks have ensured every guest leaves with a heart loaded with fun and lifetime memories. Make the most of this terrific experience, irrespective of your age, but note that adults should accompany children under sixteen years.
Shrek's Adventure! London is fun, thrilling and absolutely brilliant. Get your tickets and tag your family and friends along to visit this awesome attraction.
Includes
Admission tickets
Local taxes
Excludes
Food and Beverages
Gratuities
Additional
Opening Hours

Shrek's Adventure! London is open at the following times:

Monday: 10.00 AM – 4.00 PM
Tuesday: 10.00 AM – 4.00 PM
Wednesday: 10.00 AM – 4.00 PM
Thursday: 11.00 AM – 4.00 PM
Friday: 10.00 AM – 4.00 PM
Saturday: 10.00 AM – 6.00 PM
Sunday: 10.00am – 5.00 PM

How to get to Shrek's Adventure London

Shrek's Adventure! London is within easy walking distance from several London Underground stations: Waterloo, Embankment, Charing Cross and Westminster.

Waterloo is the closest tube station and is about five minutes walking distance.

Getting your tickets

Your tickets will be emailed to you within 20 minutes of purchase. You must carry a printed copy of the voucher to the attraction with a valid photo ID.

Cancellation Policy

Tickets cannot be cancelled, rescheduled or amended.
Book Tickets