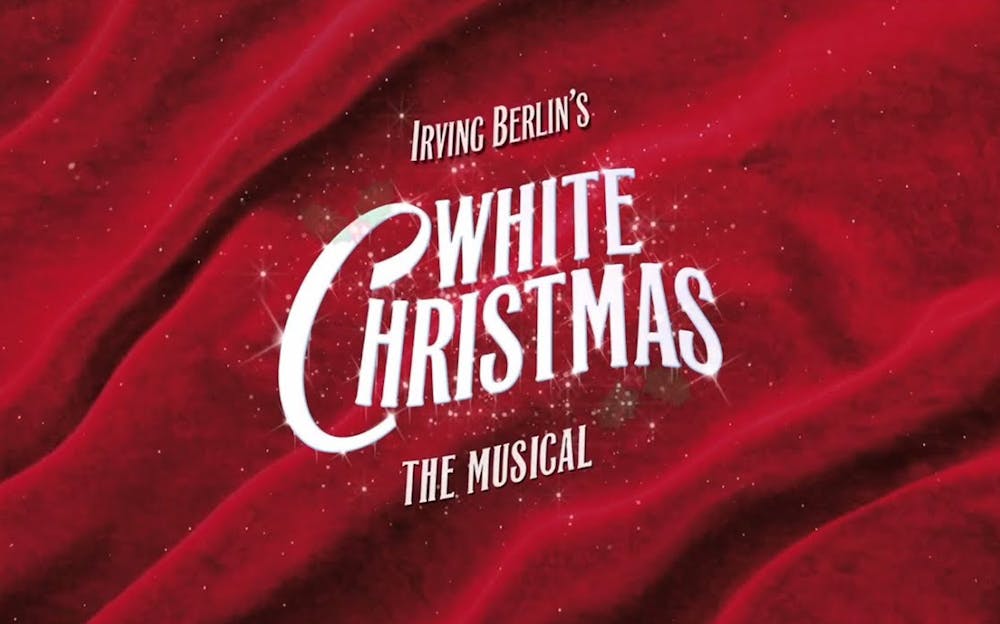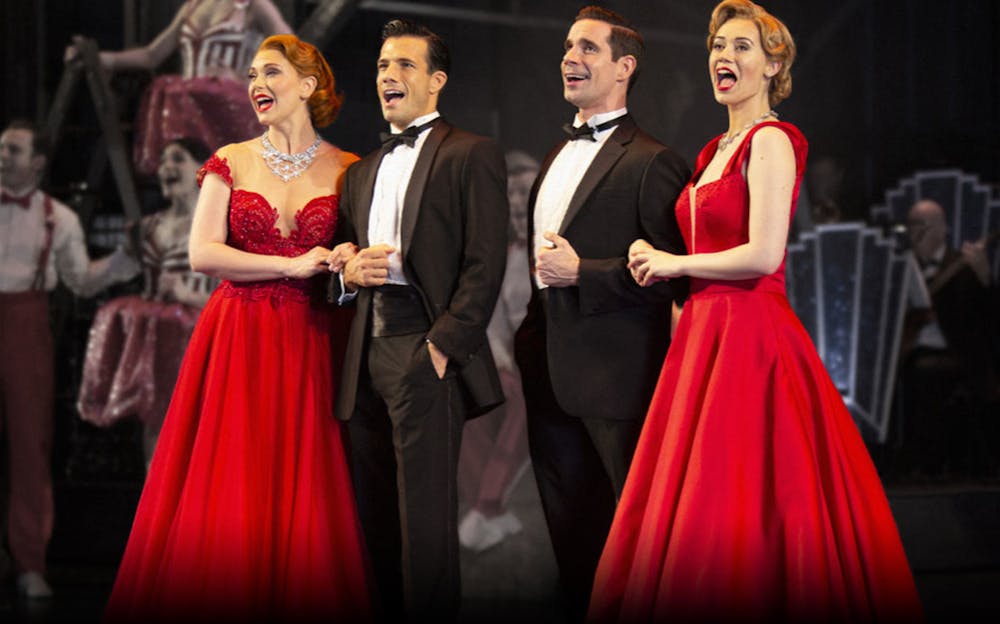 White Christmas
Available from
£
30.00
Highlights
Be delighted this winter by classic festive songs, live on stage in White Christmas.
Make your holiday with the White Christmas musical
White Christmas was originally a Paramount Pictures film that came out in 1954. David Ives and Paul Blake wrote the book and adapted it for the stage. After his exceptional success with Scrooge The Musical, art director Nikolai Foster oversees the White Christmas musical, and it is undoubtedly going to be one of the best shows this holiday season at the West End. With catchy musical tunes by Irving Berlin and Olivier Award-winner Stephen Mear's choreography, the show picks up a compelling pace with no room for boredom!
Perfect for all the family
Olivier Award-winning nominee Dan Burton plays the role of Bob Wallace. Alongside him is Sunset Boulevard's Danny Mac. Magical songs like "Blue Skies", "Sisters", "Count Your Blessings" and "White Christmas" form high-spirited storytelling and dancing that will keep you glued to your seats. The White Christmas musical combines the irresistible charm of the '50s with light-hearted comedy. It makes the show vibrant and refreshing, providing more than two hours of fun for the whole family.
A musical with more than great music
It is 1954, and the world is still healing from the brutality of WWII. Bob Wallace and Phil Davis are working together as a famous singing and dancing duo called "Wallace and Davis" on The Ed Sullivan Show. Ten years prior, they were participants in the War and served under General Henry Waverley. Upon meeting the singing sisters, Betty and Judy Haynes, Phil falls hard for the gorgeous Judy. Bob has a thing for Betty but keeps his feelings concealed. Both the men follow the ladies to their seasonal session at The Columbia Inn in Vermont. There, they learn that General Waverley owns the inn. However, he doesn't know that the inn is having a hard time. Bob, Phil, Betty and Judy team up with Susan, the General's granddaughter, and Martha the caretaker to put on a massive show to help the business flourish.
Bob makes plans to get his friend Ralph Sheldrake to call upon Henry's former troops to visit Vermont and support the show. However, Betty overhears Bob's plans, and she misinterprets his intentions to buy the inn. This creates massive confusion, and she leaves for New York. Bob follows her to try and clear the air but is unable to do so. He then heads to the Ed Sullivan Show to ask his former comrades for assistance.
Meanwhile, in Vermont, the practice sessions are nearing their end. The General is convinced to put on his uniform for the show. Seeing his former men come back to help him, he decides to try his best to make the inn thrive. Betty realises her fault and returns to Bob with an apology.
Witness White Christmas musical and lose yourself in this beautiful story, filled with classic songs.
Additional
Show Information

Leading Roles
Danny Mac as Bob Wallace
Dan Burton as Phil Davis

Directed by
Nikolai Foster

Performance Times

Monday – Saturday: 7:30 PM

Thursday and Saturday: 2:30 PM

Getting your tickets

You will receive email confirmation shortly after booking. Please display your tickets on your mobile device along with valid photo ID. We recommend arriving at least thirty minutes prior to the performance.

Theatre Information

The Dominion Theatre has a seating capacity of 2069. The venue has an in-house bar, assistive listening facilities and is wheelchair accessible.

Cancellation Policy

Tickets cannot be canceled, amended or rescheduled.