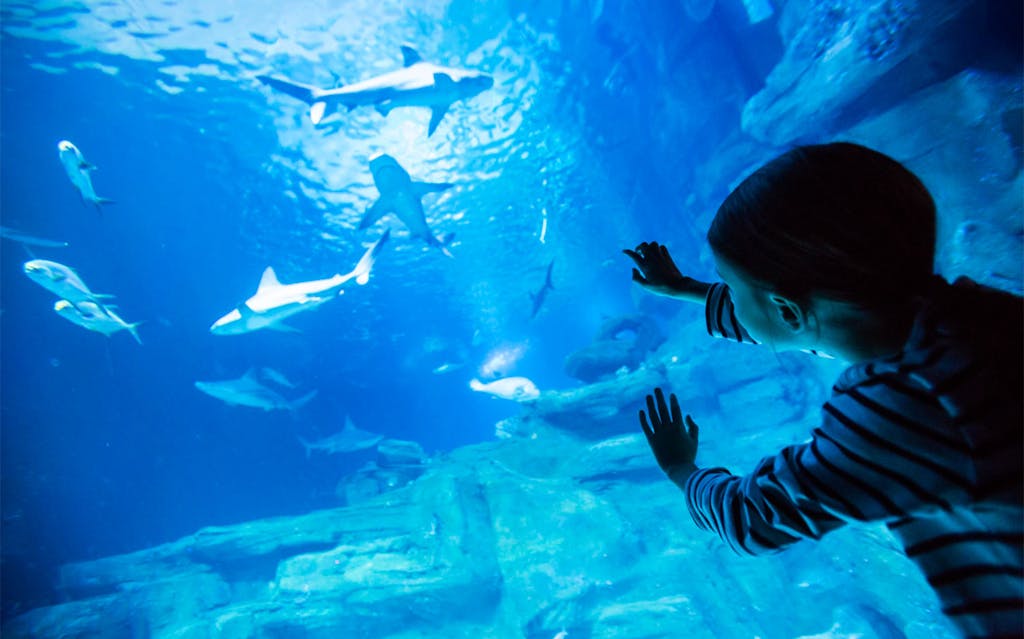 Aquarium de Paris Tickets
Adult
£
18.15
Child
£
12.96
Pick Up Aquarium de Paris Tickets to Enjoy an Enchanting Attraction
Located in the heart of Paris, the Aquarium de Paris provides an indelible experience for children and adults alike, having 60 tanks and pools where you can explore more than 7,500 sea animals. Here you will see one of the largest shark tanks one can find in France and capable of holding as much as 3 million litres of water, a pool designed for koi carps, and a range of interactive activities. Every day, public shows are arranged that you can enjoy with your whole family.
The Paris Aquarium is known as the quirky hipster's choice. This watery beauty draws the attention of the families having children and tourists of all age groups. The serenity of this place will calm your mind and help you relax. You will find walking past certain of the tanks surreal. It may not be romantic architecture, but it has something that can stretch your eyes as far as you can see in Central Paris. It possesses incredible species in multiple rooms.
If you are planning for a visit to this famous place, you can skip the lines by buying Aquarium de Paris Tickets. It will make your trip memorable and reduce the wastage of time.
Why Should You Opt for Aquarium de Paris Tickets?
Whenever people plan for a trip, their priority in most cases is saving time. The more time they will save, the more will they be able to enjoy. By purchasing Aquarium de Paris Tickets, you will be able to enjoy a number of facilities. If you want to enjoy the biggest collection of jellyfishes, in Europe, you must visit this place. You can check out the large tanks that contain 13,000 aquatic creatures. If you want to see these creatures as close as you can, then you need to buy these tickets, save time from standing on the entry lines, and reach the tanks earlier.
If you have kids, they will love enjoying the petting pond experience and live feeding demonstrations.
These tickets enable the visitors to see all the workshops and shows, which are open on the day of their visit. If you want to do something offbeat in Paris, this is the best bet for you.
Get Ready for a Fantastic Experience
Founded in 1867, it is one of the oldest aquariums across the globe. It offers mermaid shows, an aquatic cinema, and a shark basin. Yes, you can enjoy all these things together in the heart of the City of Love, Paris. For buying Aquarium de Paris Tickets, you need to choose between the two options- Low price (available from Monday to Friday) and High Price (Saturday, Sunday, Christmas holidays, and All Saints' Day).
Adults (18 years and above) and minors (from 2 months to 12 years) need health passes at the entry point of the Paris Aquarium. This health pass should prove the visitor's vaccination for at least one week or the RT-PCR or antigenic screening test for less than 72 hours or a certificate of recovery maintaining the contamination by COVID-19, and the proof of identity.
Pack your bag, bring the tickets, and get ready to add another memorable experience to your travel diary.
Book Tickets