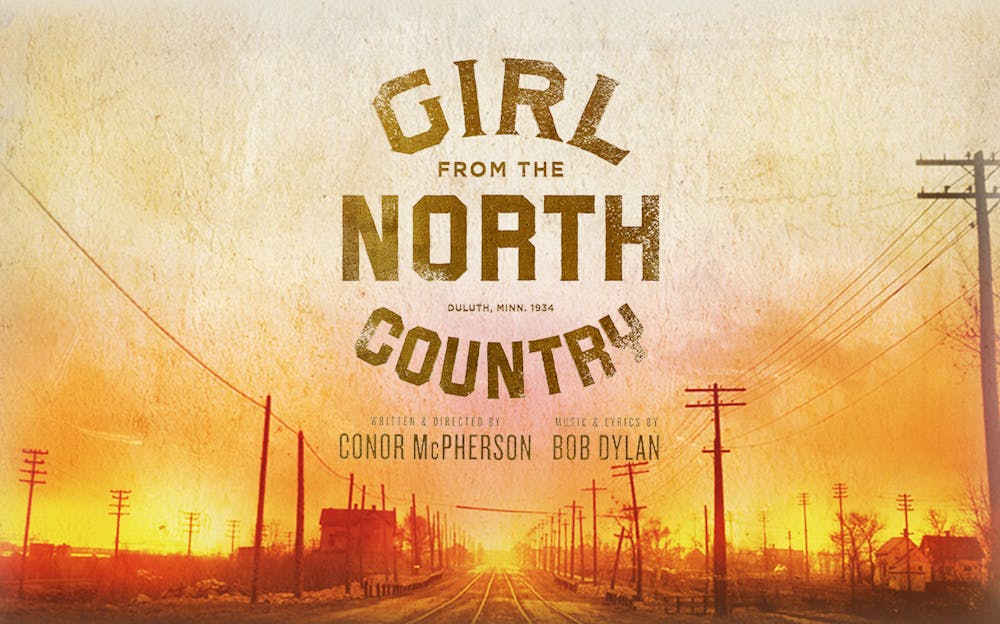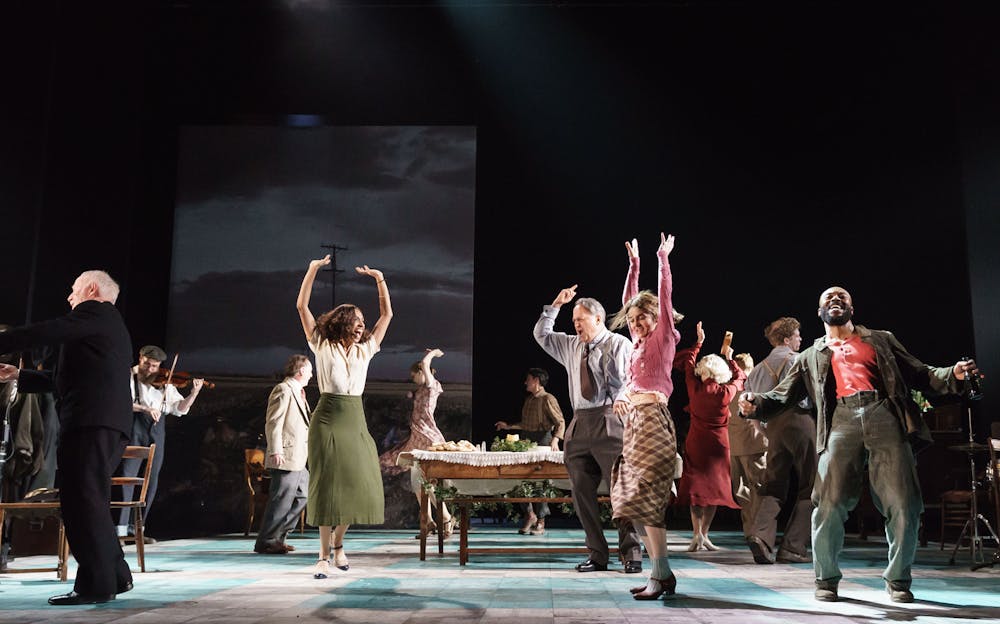 Girl from the North Country
Available from
£
66.00
Highlights
See this spellbinding new work from playwright Conor McPherson, featuring classic songs by Bob Dylan.
Girl from the North Country
Seldom does a relatively new musical production achieve such high praise as garnered by Girl from the North Country. Originally composed by the world-famous American songwriter and singer Bob Dylan, the stage production premiered in 2017 at the Old Vic Theatre, winning the hearts of audience and critics alike.
The most original and powerful musical
The musical enjoyed a sellout run during its premier from where it was transferred to the West End. In 2018, the production impressed fans off-Broadway and it is all set to make a Broadway debut in 2020. The Olivier award-winning musical promises to tug at your heartstrings when it lands at the Gielgud Theatre in December this year.
According to critics, it is one of the best musicals to grace the West End stages. Dylan's music was famous for drawing influence from literature, society and politics and Girl from the North Shore is no different in this regard. He was perhaps the biggest name in music in his time, winning a whopping 10 Grammy Awards, a Golden Globe Award and an Academy Award along with numerous other accolades. Dylan was posthumously awarded the Nobel Prize in Literature in 2016 as well.
For this musical, Conor McPherson is taking the helm. A talented and critically acclaimed stage director, McPherson received rave reviews from many critics, including New York Times critic Ben Brantley. The critic went as far as to claim that McPherson was one of the finest playwrights of the generation.
The endearing plot
The story revolves around the Laine family in 1934 America. The family comprises of Nick, Elizabeth and their children, Gene and adopted daughter Marianne. Marianne is pregnant, but the father's identity remains a secret. Nick is an aspiring writer who also suffers from alcoholism. The love of his life, Kate leaves him as a result of his drinking and is ready to marry someone else. On the other hand, Elizabeth suffers from Dementia and is prone to childlike outbursts.
However, despite their problems, the Laine family members help the needy. One night a boxer and a bible salesman show up at their house. Girl from the North Country is all about what transpires next and whether Nick can resolve his family's issues in the end.
Other information about the production
The musical is two and a half hours long and features an intermission. It premieres at the Gielgud on December 10, 2019, and concludes its run on February 1, 2020. Those interested can book the evening shows, scheduled at 7.30 PM between Mondays and Saturdays. Matinee options include a show at 2.30 PM on Thursdays and Saturdays only.
While booking your tickets online, ensure you save the digital vouchers on the phone. Taking a print out is a wise move as well. Carry the voucher copy along with valid photo identification when visiting the venue on the day of the show. Displaying this at the box office leads to a more convenient entry. Cancellation or amendment of tickets are impossible, so book when you are sure about your schedule.
Additional
Show Information

Cast
Daniel Bailey
Colin Bates
Katie Brayben
Anna Jane Casey

Music by
Bob Dylan

Directed by
Conor McPherson

Composed by
Simon Hale

Performance Times

Monday – Saturday: 7:30 PM
Thursday and Saturday Matinee: 2:30 PM

Getting your tickets

You will receive your booking confirmation via email shortly after booking. Please display it on your mobile device along with valid photo ID at the theatre ticket office.

Theatre Information

The theatre has a seating capacity of 986. It has an in-house lounge, cloakroom, and is wheelchair accessible.

Cancellation Policy

Tickets cannot be cancelled, amended or rescheduled.