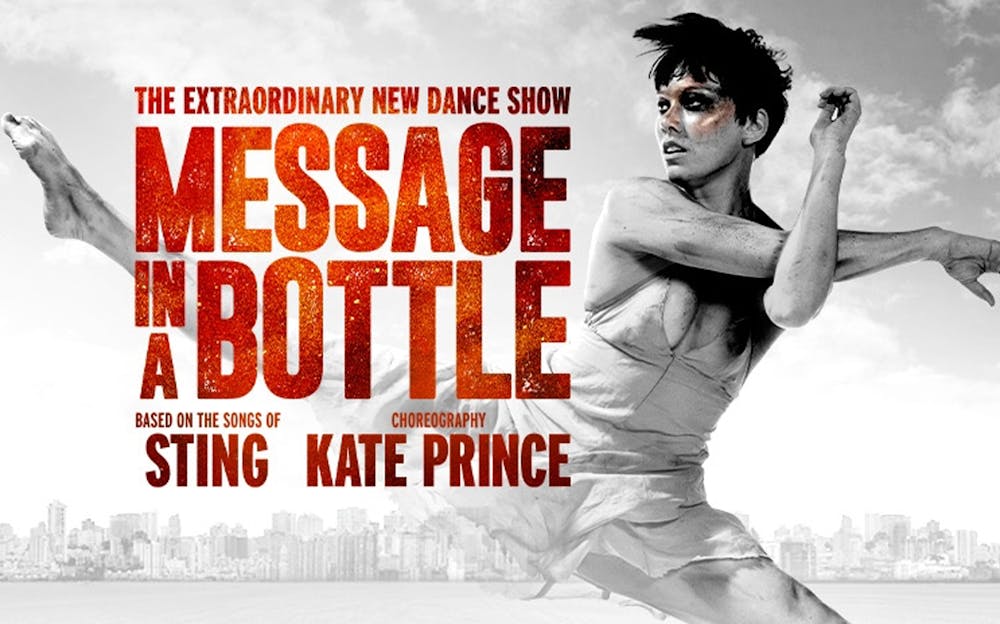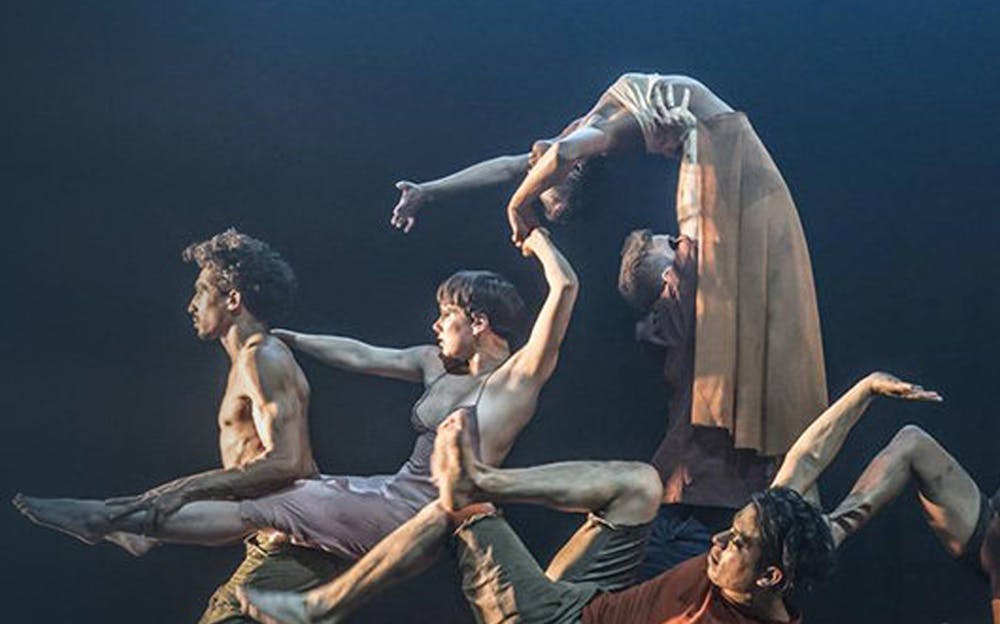 Highlights
Watch a breathtaking dance production set to the music of Sting.
Experience the extraordinary Message In A Bottle Musical
Peacock Theatre presents you 'Message In A Bottle', a soul-touching narrative-based dance production. A creative collaboration between Sadler's Wells and Universal Music, it's a breathtaking dance show set to the music of renowned British singer and songwriter, Sting. The Message in A Bottle musical is sure to win hearts universally!
Kate Prince spearheads the production. She is a three-time Olivier Award-winning director and choreographer, and currently an associate artist at Sadler's Wells. Known for acclaimed shows like "Everybody's Talking About Jamie", "The Mad Hatter's Tea Party", and "Some Like it Hip Hop", Prince promises an unforgettable experience, unlike anything seen before!
Get ready to experience a spectacular show. Book your tickets today. But remember, it's a limited opportunity from 6th February – 21st March 2020.
A musical extravaganza
The story takes place in a charming village with residents living in joy and harmony. The major turning point comes when the village is under attack to everyone's surprise. Slowly, things start to fall apart, and this is where you begin to emotionally invest in this show. The central focus is on three siblings who are separated as a result of the attack.
As the plot thickens, the audiences are forced to sympathize with them as they strive hard to fend for themselves in the harsh world.
Hip-hop, music, and dance impart this story of family and adventure a beautiful flavour, as each of them embarks on their own journey. Sting's popular tracks weave through the narrative. These include "Fields of Gold", "Roxanne", "Englishman in New York", "Every Breath You Take" and "Every Little Thing She Does Is Magic".
These add a distinctive level of charm in an otherwise scintillating musical that will keep you amazed. The direction and performances are something that's beyond mesmerizing. They will stay in your heart, as you can't help but think about the show even after you exit the theatre!
Get tickets for the Message In a Bottle musical and witness this remarkable work of art yourself!
The people who make this event worth it
The show would not be as glorious if it weren't for Kate Prince, helming the director's chair one more time. Her choreography in "Everybody's Talking About Jamie" was the talk of the town. She also co-wrote the 2018 gem "Sylvia" which was another milestone of her career. Over time, she has turned out to be a highly successful and influential choreographer.
Talking about the Message In a Bottle musical, one can't avoid Sting. He looks forward to seeing how the event showcases his works through a fresh perspective. Garnering fame as the lead singer-cum-bassist of the band "The Police", his energetic style encapsulates jazz, classical, reggae, rock, and other kinds.
This musical promises to be a treat for anyone with a taste in theatrics! With stellar performances and enchanting experience, it will be a loss if you give it a miss. Visit the Peacock Theatre any day between 6th February 2020 – 21st March 2020 and give it a watch.
Additional
Performance Information

Directed by
Kate Prince

Performance Times

Tuesday to Friday: 7:30 PM
Saturday: 2:30 PM
Sunday: 2:00 PM and 6:30 PM

Getting your tickets

You will receive your tickets via email shortly after booking. Please display them on your mobile device along with valid photo ID.

Theatre Information

The theatre has a seating capacity of 999. It has an in-house lounge and cloakroom, and is wheelchair accessible.

Cancellation Policy

Tickets cannot be cancelled, amended or rescheduled.